Cambridge, Massachusetts is filled with colleges, culture and comedy.  Located a hop, skip and jump from Boston, this small city has its own vibe and culture. Is living in Cambridge right for you? Here are 20 things you should know about moving to Cambridge, Massachusetts:
It's a Comedy Mecca
Ever heard of Louis CK? Yeah, well, he got his start in comedy in Cambridge? So did Eugene Mirman and Mike Birbiglia and a bunch of other really cool comedians. The Comedy Studio is one of the most respected comedy clubs in the area and is devoted to intelligent comedy. Cambridge is also home to Improv Boston, a sketch and improv venue that offers improv and sketch performances and classes.
Live Music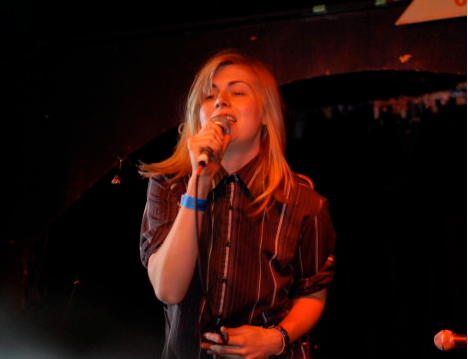 The Middle East Nightclub, where both legendary and up and coming bands perform. If you're into live blues, head on down the street to The Cantab Lounge or take in a folk performance at Club Passim. If jazz or salsa dancing is more your style, Inman Square has you covered with Ryles Jazz Club.
It's Hip to Be Square
You've never seen such a bunch of squares in your life. Cambridge is composed of a series of neighborhoods called squares. Each square feels like a unique little snowflake of a town. We've got Kendall Square, Central Square, Harvard, Inman Square, Porter Square. If that's not enough squares for you, you can head on over to the neighboring city of Somerville for more squares – they've got Davis Square, Sullivan Square and Teele Square. 
Education Up the Wazoo
Cambridge has quite a few universities and colleges. It's not like any of them are a big deal or anything – in fact, you may not have even heard of any of them. Harvard and MIT are small, not at all prestigious schools. Sure, not many folks have heard of them – but still, they're in Cambridge so we thought we'd mention them. Their campuses are very pretty – and we've heard that some pretty smart people, like President Obama, have gone to school in Cambridge.
A Library So Nice You'll Want to Live In It
The main branch of the Cambridge Public Library is probably a more serene hangout than your own living room. It's like hanging out in your home, but with 10,000 times the amount of books. The beautiful glass exterior allows you to curl up with a good book and gaze out at the lovely streets of Cambridge, but without having to endure the sub-arctic temperatures in the wintertime.
They Sell Books Here
If you're more into the idea of actually buying books and taking them home to read, there's plenty of places that can help you out with that. Cambridge is home to twenty bookstores—that's a lot of reading material packed into just 7.1 square miles. Harvard Bookstore, is an independent bookstore that's been around since 1932 and sells books and hosts literary readings. Surprisingly, it's not part of Harvard University. Rodney's in Central Square sells rare and out-of-print books and Porter Square Books sells books and coffee and hosts literary events.
A Bridge with a Unique Form of Measurement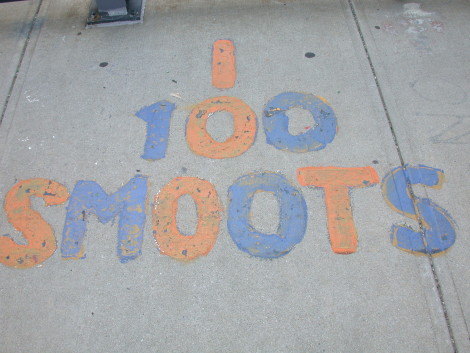 Cambridge is separated from Boston by a bridge called the Longfellow, named after poet and educator Henry Wadsworth Longfellow. The bridge is easy to cross on foot, bike or by car.
The best part about crossing this bridge by foot the ability to track how much more bridge you have left with a unique unit of measurement called a smoot. In 1958, a merry band of fraternity brothers from MIT decided to carry their pledge, Oliver Smoot, across the bridge and use him as a unit of measurement. One smoot equals 5 feet 7 inches. The unit of measurement remains in place to this very day. The total length of the bridge is 364.4 smoots (or 620.1 meters)
The Foliage is Dazzling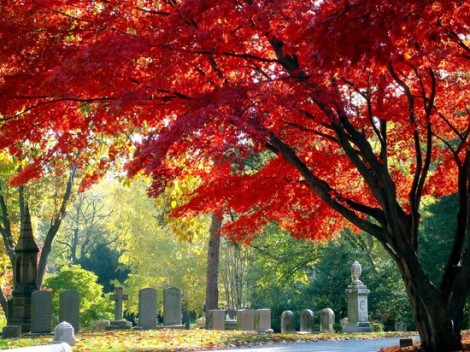 The good thing about the transition from summer to winter is the lovely in-between period known as fall. The leaves turn brilliant shades of gold, orange and red and walking through the tree-lined streets with a pumpkin latte is the perfect way to spend an afternoon before winter comes. It's the type of beauty you don't truly appreciate until you've lived in a place where the leaves stay one color all year round. New England's fall foliage is like nature's consolation prize for the frigid winter months that are coming. It's nature's way of saying "Winter is coming, but here are some pretty colors to cheer you up."
You'll Get a Lot of Exercise… Shoveling Your Car Out of the Snow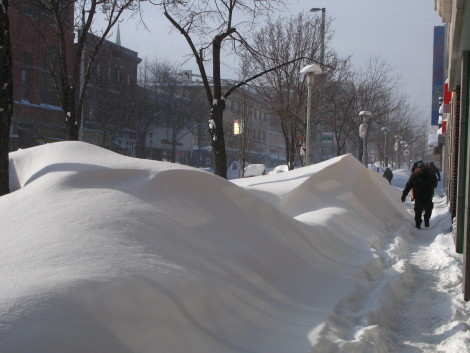 You know what's great motivation to get out for some fresh air and exercise? The need to shovel your car out of a foot of snow before you can drive to work in the morning! And yes, if you live here and you drive, you will need to shovel. Just keep thinking warm thoughts and telling yourself that spring will be here in just a few short months. January and February are the coldest months, so if you have vacation time, plan yourself a trip to a warm climate.
The Charles River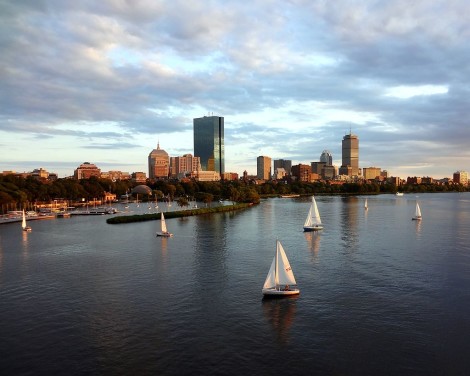 One of the up sides to Northeast's frigid winters is that by the time Spring rolls around, people are freakishly happy. Springtime here is a euphoric time when people shed their layers of thermal underwear and toss their hats into the air like Mary Tyler Moore. They get outside and head to the Charles River for sailing jogging, biking and rollerblading. The Charles River offers a nice breeze and a lovely view of Boston.
Summers Are Humid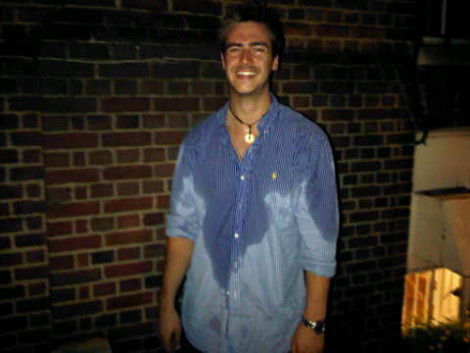 You would think that a place with such cold winters would have mild summers, right? But summers are actually hot and humid.  You'll feel hot and sweaty.  Keep yourself cool by catching some breeze by strolling along the Charles River and eating some ice cream.
Trying to Choose the Best Ice Cream Can Be Tough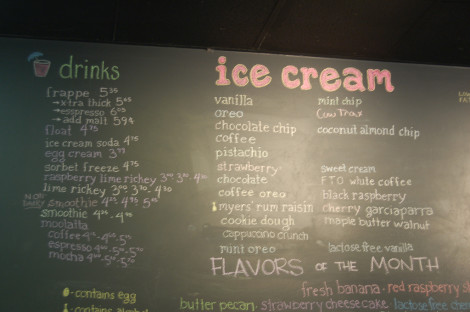 There's no shortage of quality, home-made ice cream in Cambridge and everyone has their opinion on which one is the best. Your biggest ice cream problem in Cambridge will be choosing whether you're going to stand in line for a scoop of Burnt Caramel at Toscanini's in Central Square or head to Inman Square for a coconut almond chip. Or you could hit up JP Licks for a cone of Wild Turkey Bourbon ice cream.
History is All Around You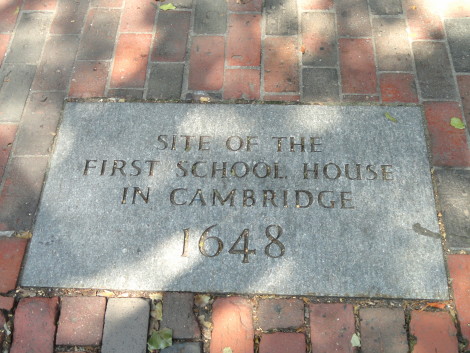 Pilgrims settled Cambridge in 1630 and a ton of other really cool stuff happened in between now and then.  So if you're a history buff, you can look forward to drinking up the history like it's a pint of beer.  You can even take a free walking tour and learn stuff that will make you the turn you into the Cliff Claven of Cambridge trivia.
Those Kooky MIT Kids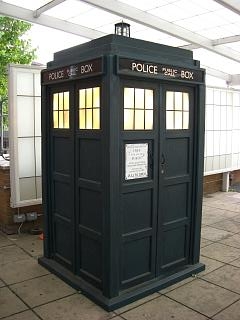 MIT students are known for two things—their intellectual brilliance and their healthy penchant for pranks. You'll never experience a more creative form of mischief. It's like being in a zany 80s movie but with science nerds. 
One of the most famous MIT pranks involved putting a replica of a campus police cruiser on top of the Great Dome. It was incredibly believable looking except for a couple of quirky details like the number painted on the car. The number was Pi.
There have even been long distance pranks like when MIT students tried to place a TARDIS on top of a CalTech building.
It's Home to an Area with Mint Scented Air

Junior Mint candies were first manufactured in 1949 in Cambridge on Main Street, home to a slew of other candy companies on a strip known as Confectioner's Row.  Today, Cambridge Brands still makes Junior Mints so if you stroll past the block, filled with MIT buildings and tech firms, you'll get a delicious whiff of mint.  It's an olfactory treat for those who pass by.
Liberal Leanings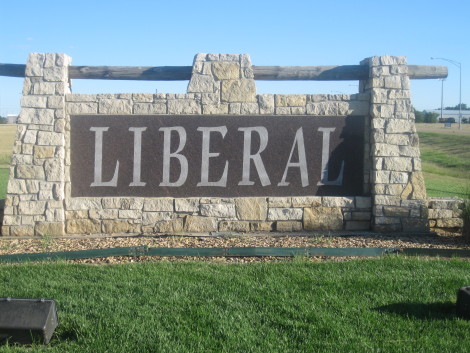 Cambridge has been ranked one of the most politically liberal cities in the U.S. In fact, some people who live there lovingly refer to it as "The People's Republic of Cambridge"
Take a Walk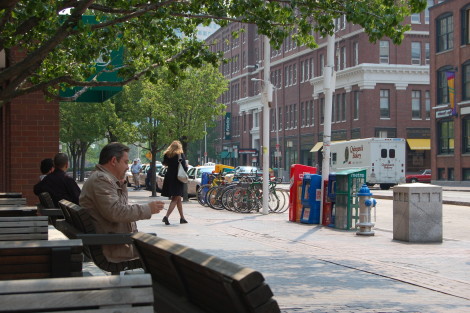 Do you dream of walking to work? Well, you're in good company here—Cambridge ranks high for commuters who walk to work. The city has taken measures to make its streets pedestrian-friendly and many of the neighborhoods have a high concentration of shops, restaurants, cafes and bars so it's easy to get to places without walking very far.  
Public Transit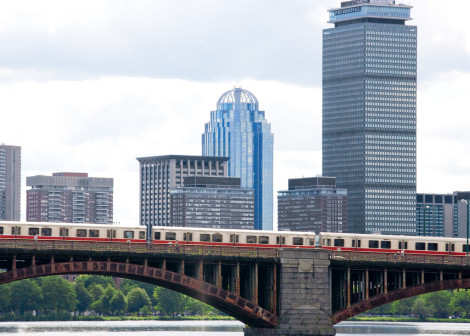 It's relatively easy to get around Cambridge and nearby Somerville and Boston without a car. The MBTA (casually known as the "T") runs trains through Cambridge to Boston and Somerville, and there are also many bus routes as well.  The trains and buses stop running a little past midnight so if you're going to be out late, you'll need to take a taxi home.
Bike-ability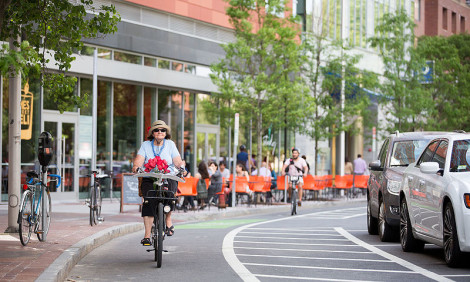 Cambridge is one of the best cities in the U.S. for biking (winter weather notwithstanding!). There are several bike paths along the Charles River and the Minuteman Bikeway and bike lanes on many of the streets.
Finding a home for sale in Cambridge
Ready to call Cambridge home? If you're looking for a home for sale in Cambridge check out Estately.com and the Estately iPhone App. Download it for free today!