21 Things You Should Know Before Moving to Glendale, California
Named LA's Neighborhood of the Year by Curbed.com in 2013, Glendale is a lively, yet peaceful suburb located in the heart of Los Angeles County. Surrounded by some of LA's most up-and-coming neighborhoods (Eagle Rock to the east, Atwater Village to the south, Glassell Park to the southeast), and the gorgeous Verdugo Hills, Glendale is the perfect home base for enjoying the best of LA County. If you're considering making the move to this award-winning neighborhood, here are 21 things you should know before relocating:
1. Welcome to Little Armenia
After Yerevan, Glendale maintains the second-largest Armenian population in the world. The city is dotted with Armenian coffee shops, bakeries, and restaurants, serving every kind of authentic specialty, from lamb kebabs to sweet honey baklava. Locals recommend Sarkis Pastry for Mammoul, a pistachio and orange blossom treat you'll want to write home about.
2. The Ghosts of Celebrities Past
Glendale's Forest Lawn Memorial Park Cemetery is not only a gorgeous viewpoint and local sanctuary, but it's also the gravesite of several notable celebrities, including Lauren Bacall, Humphrey Bogart, Nat King Cole, and The Wizard of Oz author L. Frank Baum.
3. If not for Glendale, Californians would still take wagons to travel East.
Yes, there was a time before in-flight entertainment. There was even a time before flights from the West Coast to the East Coast. In fact, Charles Lindberg piloted the first commercial west to east transcontinental flight from Glendale's Grand Central Airport, and Laura Ingalls landed at the very same airport on the first solo female flight across the country. Not to mention, Amelia Earhart bought her first plane there. The historic airport is currently being renovated by The Walt Disney Company as a visitor and event space for the Disney Grand Central Creative Complex.
4. It has a dark past, but it's gotten better.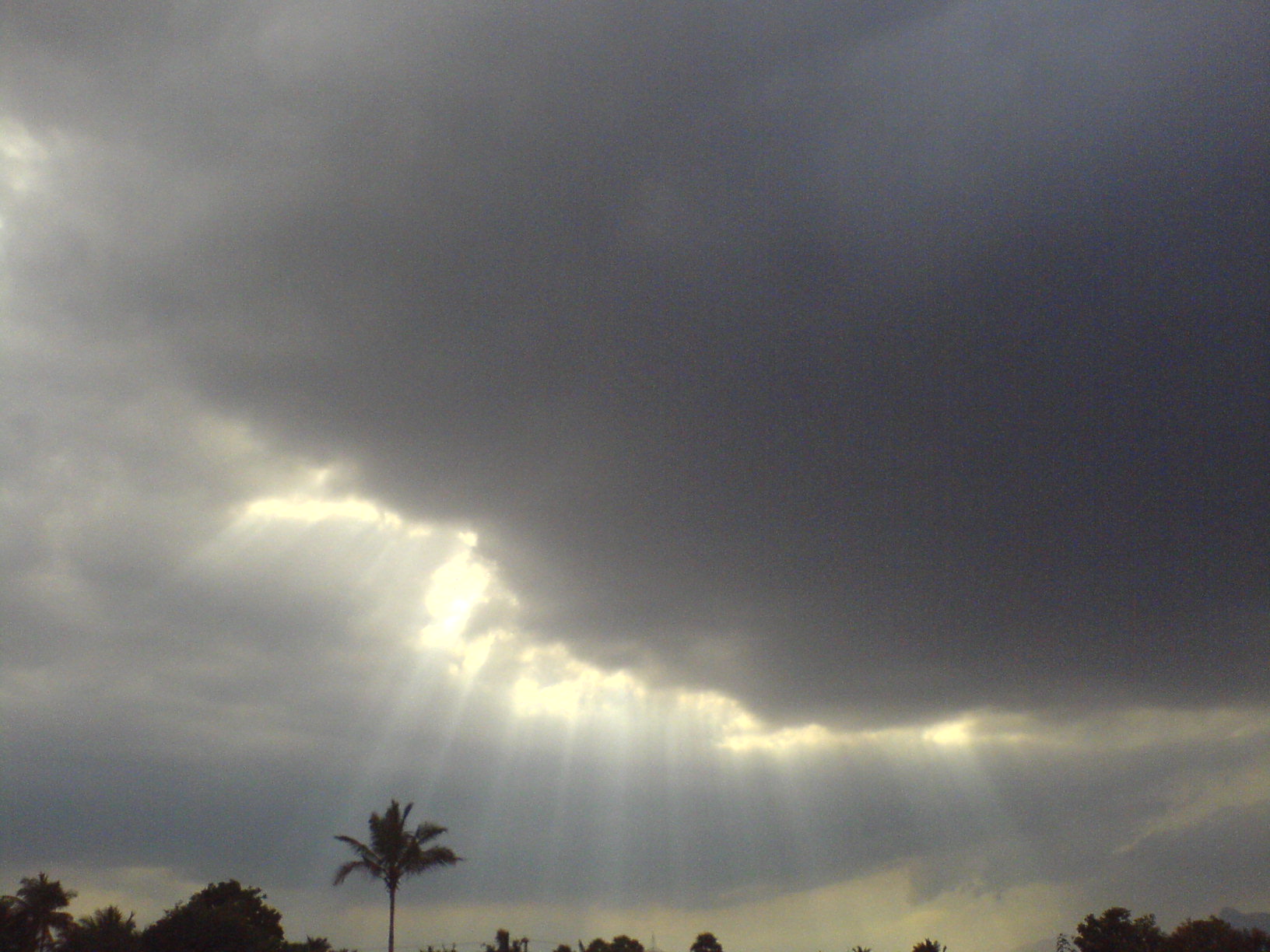 So before you move there, you should probably know that from 1977-1978, Glendale was the site of most of the Hillside Strangler murders. And sure, it was also the West Coast headquarters of the American Nazi Party from 1964 through the early '80s. But GREAT NEWS: Neither of those things exists anymore, and in 2014, Glendale was named the ninth safest city in America by 24/7 Wall Street.
5. Hikers welcome.
With over 50 public parks within the city limits, Glendale offers just as much nature as it does urbanization. Locals adore Deukmejian Wilderness Park – one of the most gorgeous and sparsely visited parks in LA county. Trails take you through waterfalls, creeks, and stunning vistas. The perfect weekend getaway!
6. Time to go shopping!
The Americana at Brand is Glendales's go-to open-air shopping center. With every kind of retailer, from Kate Spade to H&M, and every kind of restaurant, from the high-end Katsuya to the quick bites at Jersey Mike's, The Americana is the perfect destination for every kind of shopper. The posh shopping center is lined with green lawns and boasts a Pacific Theatres 18-Plex.
7. The pulse of animation.
The Walt Disney Company took over Glendale's Grand Central Business Centre in the early '60s. Today, the Grand Central Business Centre is home to Disney's Consumer Products, Disney Too Studios, Disney Interactive, The Muppets Studio, and Marvel Animation Studios. Animation behemoth DreamWorks was also formed in the same Business Centre, meaning the bulk of American animators working from the 1990s to the 2000s were working in Glendale.
8. Learn to love 90's metal.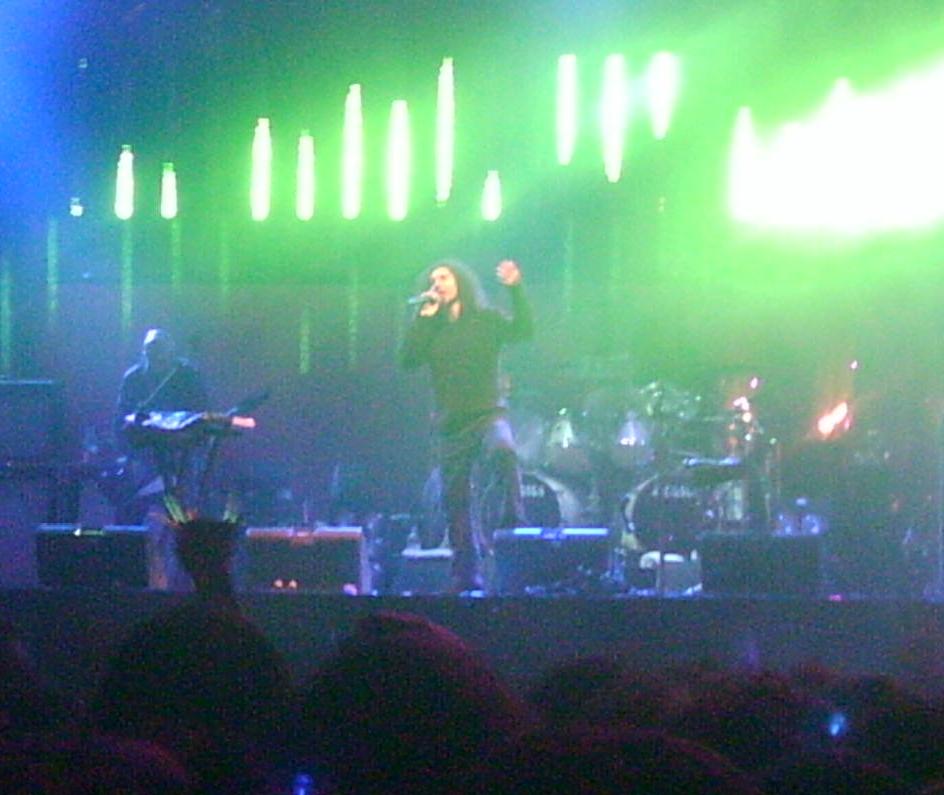 System of a Down was formed in Glendale. Do with that what you will.
9. Glendale is serious about its history.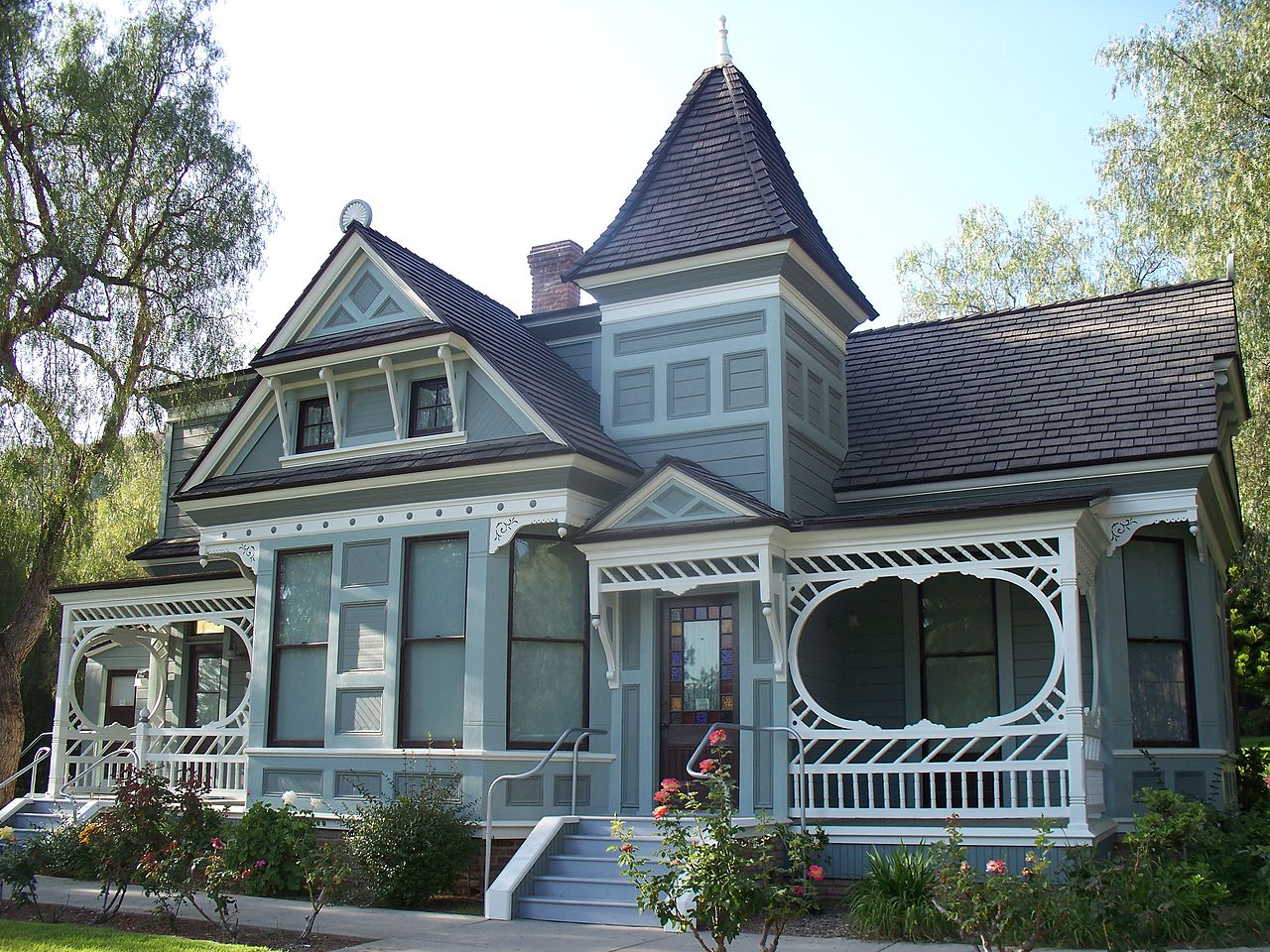 This house on 1601 West Mountain Street is one of the last examples of Queen Anne Eastlake-style architecture in Glendale. When it was issued for demolition in 1979, a joint effort by councilman John F. Day, The Glendale Historical Society, and several concerned citizens led its preservation and restoration into the kind of creepy, kind of beautiful museum it is today.
10. Where recess isn't just for kids.
Glendale's Recess Eatery is a local favorite serving up locally-sourced fresh modern American fare. Keep an eye out for Armenian-inspired specialties like Za'atar fries, lamb dodgeballs, and falafel darling, all from first-generation chef Sevan Abdessian.
11. You know it's a neighborhood when it has its own brewery.
And Glendale just got its first one! Brewyard Brewery and Taproom just opened a 4,500 square foot space on Western Ave, with exposed brick, wooden picnic tables, and of course, a 15-barrel brewing system. Get ready for their signature steam beer and passion fruit saison.
12. If it wasn't for Glendale, what would you eat at the airport?
The first Panda Express was founded in Glendale in 1973. Sure, it may not be the most authentic option, but the chain was actually created by Chinese immigrant Andrew Cherng, and the original recipes were inspired by his father, Chef Ming-Tsai Cherng.
13. The inspiration for NBC's Community
NBC's Community aired on NBC in 2009 and quickly developed a large following. The fictional setting of Greendale Community college was largely inspired by Glendale Community College, previously attended by the show's creator Dan Harmon.
14. That historic theater.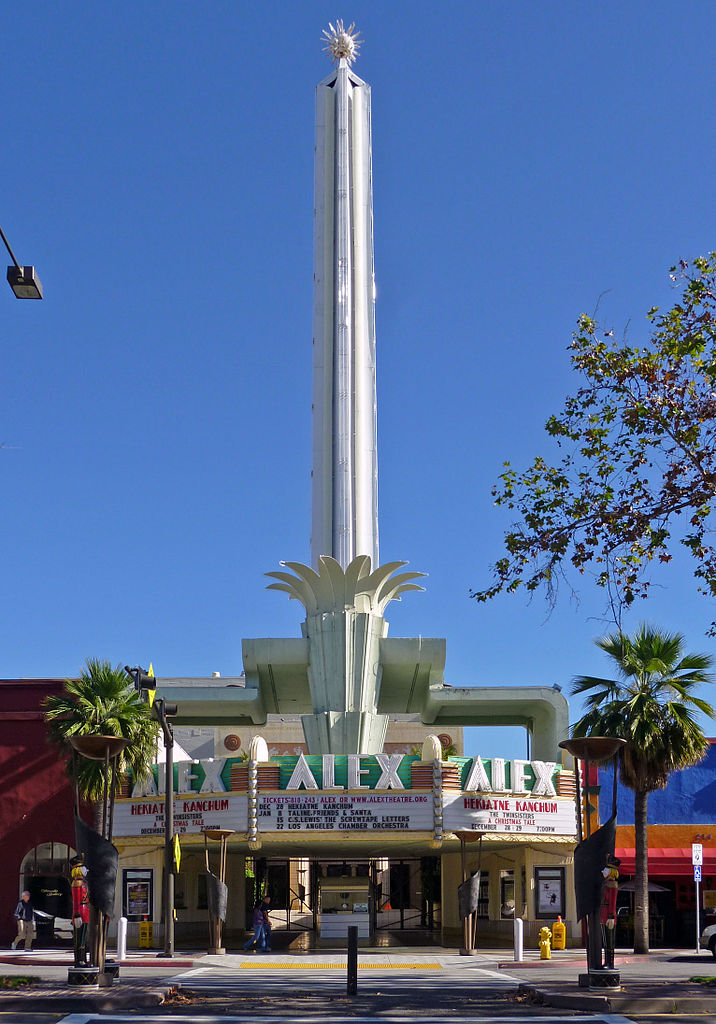 The historic Alex Theater in Glendale dates back to 1925, when it was a center for Vaudeville productions and silent movies on its single screen. The Alex underwent restoration in 1993, and today hosts approximately 250 events a year, including plays, concerts, dance performances, comedy shows, and award presentations.
15. Glendale promotes peace.
Glendale's Central Park is home to the only West Coast monument memorializing the Korean Comfort Women of WWII. The statue represents the young girl's resolve for the deliverance of justice and hope for a better tomorrow.
16. You'll love the Mediterranean climate.
Yes, this is what winter looks like: palm trees and minimal outwear.
17. Get a corporate job in Glendale.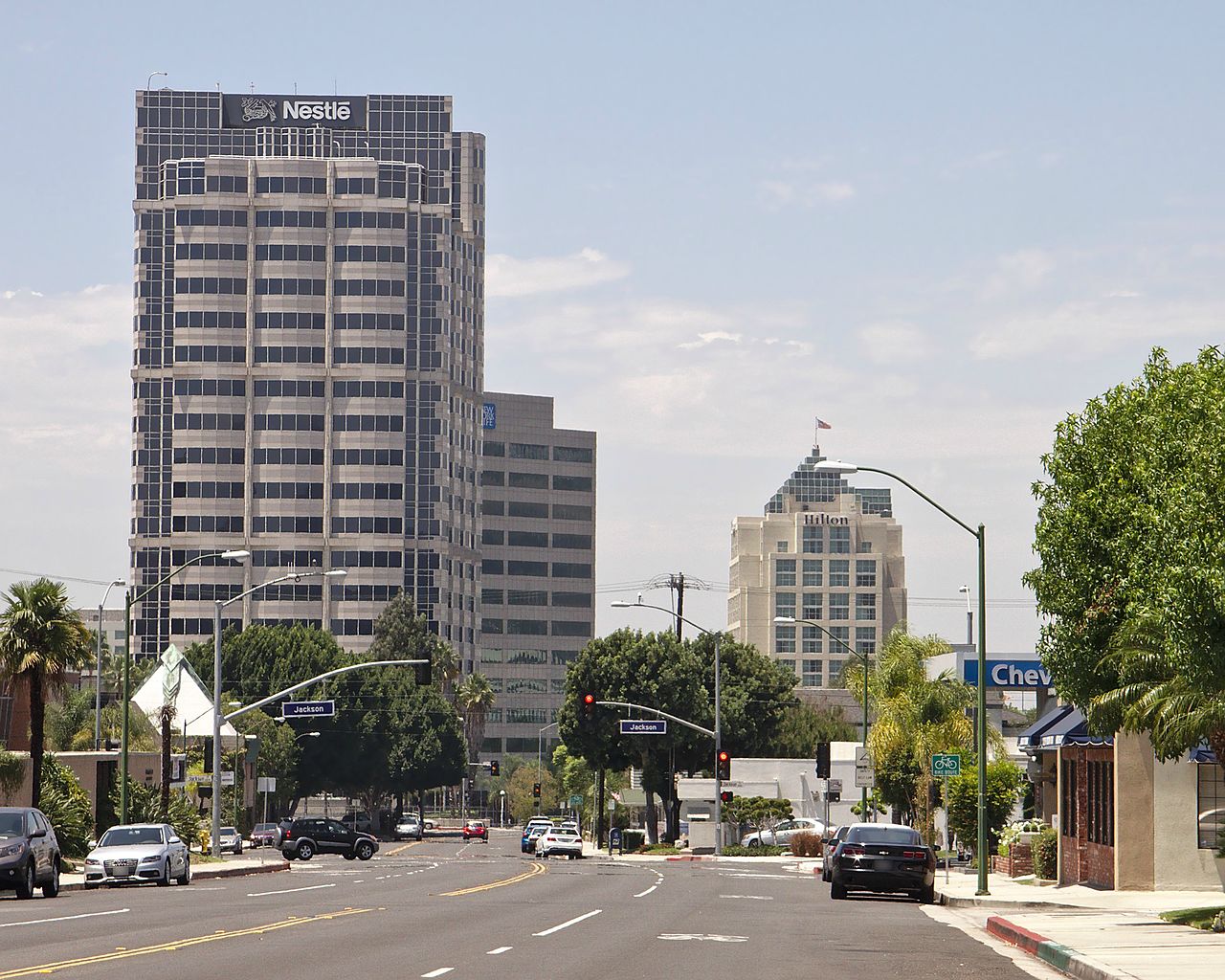 Job seekers rejoice – there are plenty of jobs to be had in Glendale. Glendale houses the headquarters of Nestlé US, Americas United Bank, and International House of Pancakes.
18. Your Life. Animated.
After a 2011 survey revealed that Glendale was perceived as "boring," the Glendale City Council appropriated $1 million to develop Glendale's image as "Your Life. Animated." Is living in Glendale like living in a Disney movie? Move there and find out!
19. Glendale supports the arts.
Glendale Arts aims to "build a stronger community through arts and entertainment." The nonprofit organization promotes events, such as the pop up! summer concert series, citywide yoga, and even crafting meetups.
20. Gotta love the produce.
Downtown Glendale's Farmers' Market brings the best of California produce to Chess Park every Thursday from 2:00PM to 7:00PM. Stock up!
21. Finding a home in Glendale is easy with Estately
Glendale is known for protecting its historic sites and long-held traditions. Build your own history in Glendale by moving into a stylish modern apartment or gorgeous Spanish-style colonial. Finding your new home in Glendale is just a few clicks away on Estately.com.