Located just across the bay from San Francisco, Berkeley offers a more laid-back, less congested alternative. But is it the right city for you? Here are 19 things you need to know before moving to Berkeley, California.
1. It's Bike Friendly
With 9.7% of residents commuting by bicycle, Berkeley is one of the most bike-friendly cities in the country. Whether you bike along the flat and easy Bay Trail or challenge yourself to ride up the Berkeley Hills, you'll enjoy glorious weather and the company of other cyclists. New to biking in the city? Bike East Bay offers free urban cycling classes. The train stations even have bike areas to encourage people to bike to the train when commuting into San Francisco.
2. It's a Healthy Town
Many folks in Berkeley take their health seriously. While Berkeley folks are busy biking around town and eating nutritious food, Berkeley's politicians are busy taxing sugary sodas. Berkeley's latest city health initiative was to impose a tax of 1 penny per ounce on sugary sodas in an effort to reduce the diabetes risk among children.
3. Tons of Restaurants

Berkeley has more options than you can shake a shish kebab at and it's home to a strip of restaurants nicknamed "The Gourmet Ghetto". You can find everything from Jewish delicatessens to Laotian restaurants here. The Gourmet Ghetto is also home to one of Berkeley's most legendary and upscale restaurants—Alice Waters' Chez Panisse, which emphasizes fresh, local, organic ingredients and which is widely credited with sparking the "California cuisine" movement in the 1970s. The restaurant offers 3 course meals ranging from $75 to $125 depending on the night—and they also have a cafe and bakery for those on a more modest budget.
There are also tons of cheap food options. Since Berkeley is home to a large number of students, who have a reputation for being broke, Berkeley offers many cheap options including Thai, creole and a vegan diner.
4. Tilden Regional Park
Berkeley has oodles of parks but Tilden Park is a true gem. Perched high atop a hill, it offers sweeping views, tons of recreation options, including a golf course. Tilden Park is also home to a 100-year-old merry go round—one of the only antique carousels left in the U.S.
5. Bookstores Galore
If you're looking for anything from popular romance novels to an obscure piece of Portuguese fiction from the 1800s, Berkeley's got you covered. Berkeley has 32 bookstores, including Moe's and Pegasus. And Berkeley also boasts the oldest independent bookstore in the West, Books Inc., which was opened way back in 1851 (before reading was even invented).
6. So Much Knowledge is Floating Around
There's so much knowledge floating around Berkeley, you can learn stuff by osmosis. Berkeley is home to the University of California, (known affectionately as "Cal"). UC Berkeley has been ranked by US News and World Reports for the past 17 years. You'll feel smarter after simply eavesdropping on a conversation at a bar.
7. You May Spot a Nobel Laureate
UC Berkeley boasts 25 nobel laureates! In fact, there are even parking space on the UC campus that are "reserved for Nobel Laureates at all times."
8. Go Bears!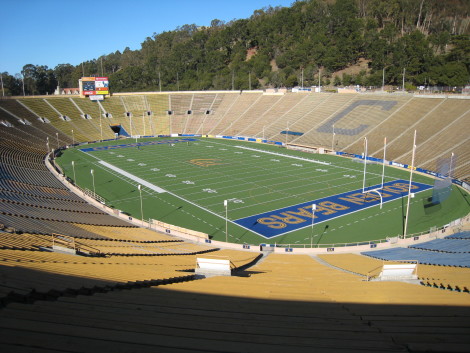 Berkeley peeps are passionate about the the Bears, the UC Berkeley football team. From bustling bars filled with fans watching the game to the blue and gold Bears sweatshirts sold in the shops, the "Go Bears!" spirit is infectious. Though if you're not a fan of crowds, you might want to steer clear of the UC Berkeley area on a nights when there's a home game.
9. Protesting is Popular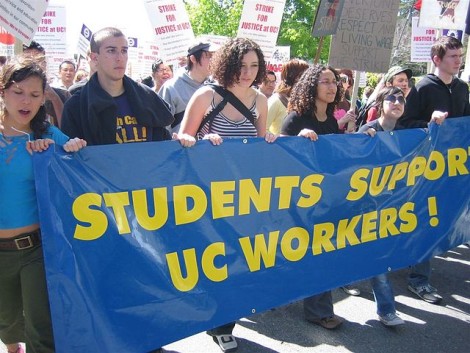 Berkeley has a history of protests going back to the 1960s Free Speech Movement and anti-Vietnam War protests. Even now, Berkeley residents are known to protest everything from police shootings to the removal of the beloved eucalyptus trees from Claremont Canyon.
10. The Modern-Day Hippies of Telegraph Avenue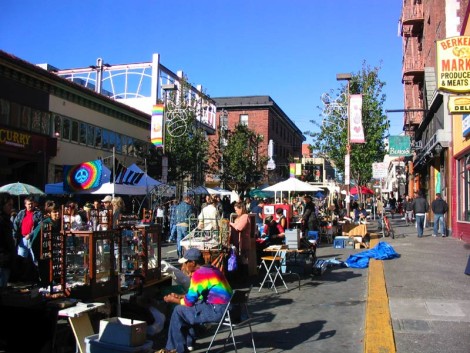 If you want to feel like you're stepping back in time, stroll down Telegraph Avenue. You'll find people selling tie-dyed t-shirts, Bob Marley CDs and incense.
11. It's So Green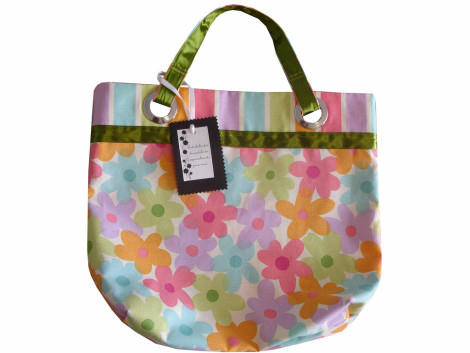 Berkeley is eco-conscious and leads the way on environmental initiatives. In 2012, the city banned plastic bags, which led to both a reduction in plastic filling the San Francisco Bay, and an increase in the use of really cute re-usable bags.
12. It Smells Like Eucalyptus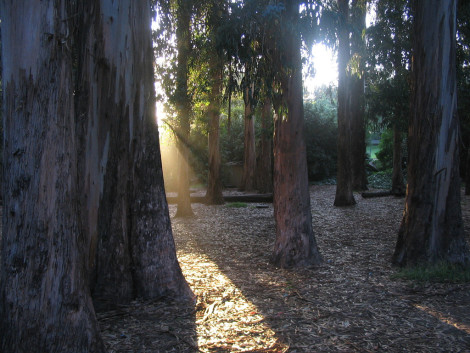 Ok, not the whole city, just the eucalyptus grove in UC Berkeley. But still, if you like eucalyptus as much as a koala, you should consider moving here. The eucalyptus found here is the Tasmanian blue gem variety so it's a little different than the eucalyptus found in Australia, and since Berkeley lacks koalas with the munchies, the trees here are much healthier than the trees in the land down under.
13. Pot is Legal and Popular
So while Berkeley does smell like eucalyptus, it sometimes also smells like pot. And what legendary hippie town would be complete without the smell of pot wafting around? Berkeley is home to legal medical marijuana and dispensaries. There's even a handy map showing the dispensaries and cost comparisons.
14. Diverse Neighborhoods
Berkeley has a wide range of neighborhoods, all with their own distinct vibe. You can choose from the student-driven area of downtown/UC Berkeley to the posher Berkeley Hills. South Berkeley is more affordable, while the Rockridge area is home to swanky restaurants and has more of a New England small-town feel.
15. The Only Snow Day You'll Ever Need
Berkeley has perfect year-round weather, and rarely gets to see snow. But that doesn't stop the city from making its own. Once a year, the Gourmet Ghetto hosts a holiday event with snow. 
16. Public Transit Options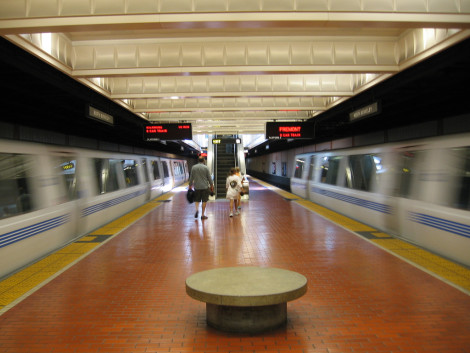 Berkeley's most popular transit option for commuting into San Francisco is the rail system Bay Area Rapid Transit (BART for short). One thing to note though—the train stops running around midnight – leading people to scurry back home from San Francisco as if they'll turn into pumpkins. Rest assured, if you do miss the last train, you won't turn into a pumpkin—there's a late night bus option to get you across the bridge back to Berkeley—but it only runs once an hour.
17. Your San Francisco Friends May Get Lazy About Visiting You
People in San Francisco sometimes grow reluctant to venture across the bridge to the East Bay. Whether they don't want to deal with a train commute or don't want to drive, you may find yourself crossing the bridge to meet them. But with all the food, beverage and entertainment options here, why would you want to leave?
18. Finding a home for sale in Berkeley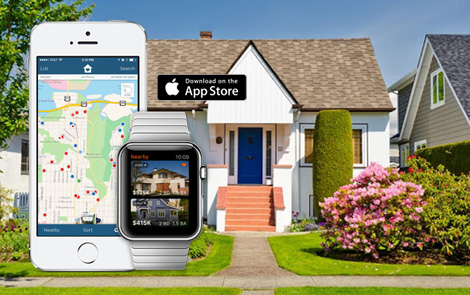 Ready to make Berkeley home? Whether you're looking for an modern condo downtown, or shingled cottage in the hills, you'll find Estately.com or the Estately iPhone App are the best ways to find a home in Berkeley. Download it for free today!