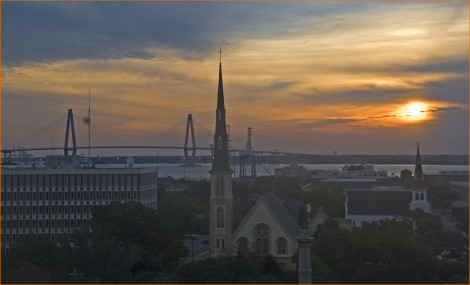 The city of Charleston—also known as Charlestowne, Chucktown, or "The Chuck"— is a uniquely American city full of history, character, and a southern-sized portion of charm. It's also a pretty amazing place to live. If you're thinking of settling down to a Lowcountry way of livin', here are 30 things you should know before moseying on down to one of America's most beloved cities.
It's a geographic mash-up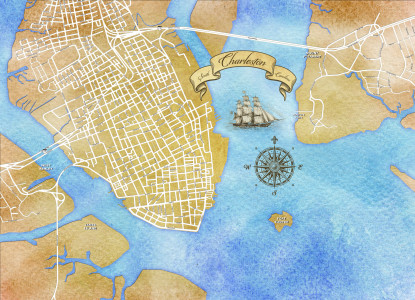 Charleston was originally just the 127 square mile peninsula, but Charleston proper actually comprises of six different areas: Downtown/The Peninsula, James Island, Johns Island, Daniel Island, and West Ashley. Add in the nearby townships of Sullivan's Island, The Isle of Palms, and Mount Pleasant, all east of the Cooper River, and you've got a modern day water world.
Take your time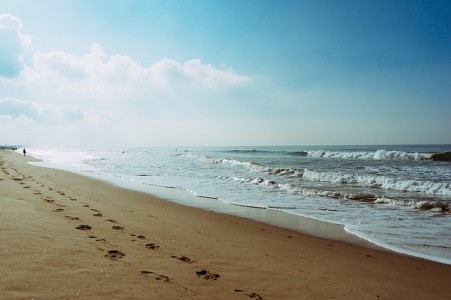 Charleston is more or less a bunch of barrier islands connected by roads, so everyone generally moves like the only thing they have to get to is a Jimmy Buffet concert, especially while walking or driving. About the only time people use their horn is to say "Hello!" and you're sure to even get a few suspicious glares before they turn into smiles. The best thing you can do to get people to speed up is to slow yourself down.
There is no soda, only coke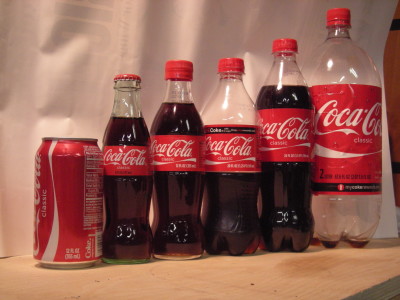 Not only do various locals sometimes refer to their state as "South Cackalacky" (please don't ask why), but they also use the word "coke" to refer to any soft drink. Yes, "coke" down south could mean a Sprite, cola, Dr. Pepper, Mountain Dew, or any sugary beverage, but NEVER a Pepsi, that would just be downright offensive.
Watch where "Hu-go"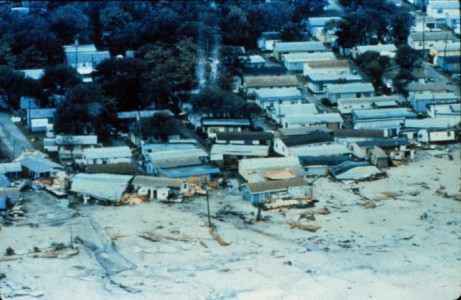 Many longtime locals refer to the city (and their lives) as "pre-Hugo" and "post-Hugo" and for good reason: he was a home wrecker. No, Hugo isn't the name of a southern Casanova who got around, but in fact a hurricane. Hurricane Hugo devastated the city in 1989, causing over $5.9 billion in damage to South Carolina's coast.
Months with an "R" are the best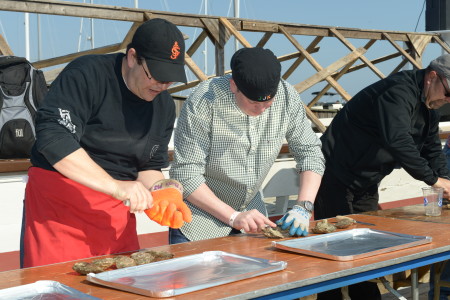 Chucktown turns into Shucktown from September-April, when wild oysters are done mating and less susceptible to disease. Peak oyster season coincides perfectly with football, and there's no better combination than roasting and shooting oysters while catching a game on T.V.
Bill Murray's always watching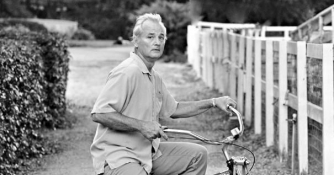 Movie star, internet darling, and oddball legend Bill Murray crashes in Charleston at random times of the year, and made headlines for once photo bombing a couple's engagement shoot downtown. Fun fact: Murray is a part owner of the Charleston Riverdogs, the city's minor league baseball team.
Everything is either the best, the oldest, or the first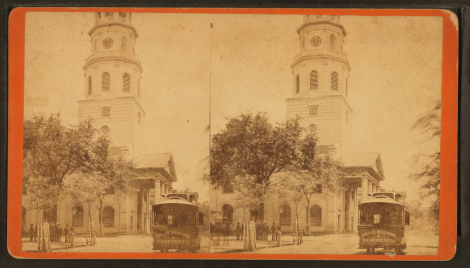 Charleston has served as one of the nation's busiest ports since the 1600s and was a pivotal city in both the Revolutionary and Civil War. Almost every single building downtown has historical significance, and it's tough to go out on the peninsula without seeing drunken people making out at a landmark that was once pivotal to our nation's formation.
It's full of grave reminders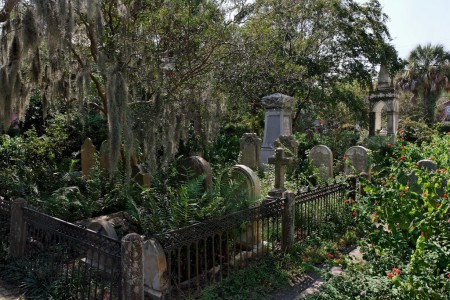 A city with a graveyard on almost every block may sound like a real downer, but Charleston's stunning, centuries old graveyards may make you actually look forward to dying. You'll want to check them out during the day, as Charleston consistently ranks as one of the most haunted cities in the nation, and the graveyards tend to get, well, "crowded" at night.
The city is as charming as you are

Charleston was deemed "America's Most Friendly City" by Travel and Leisure magazine in 2014, but locals can understandably be bit defensive of "Yankees" intruding on their turf. Just mind your manners, try a sweet tea, and don't laugh at the word "y'all", and you're sure to work your way into a Charlestonian's heart.
You can fly a plane to work
Charleston is home to not only an active Air Force base, but to jet behemoth Boeing's 787 "Dreamliner" factory. Look up in the sky, and you may catch a glimpse of Boeing's "Dreamlifter", a massive jet that transports 787 parts from all over the world to the factory. You may also just catch a glimpse of the sun, so don't glimpse too long.
You'll want to say your prayers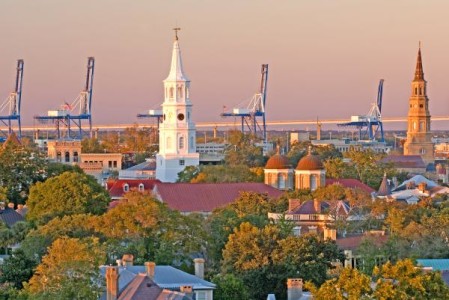 "The Holy City" has an ordinance that no building can be erected higher than the tallest church steeple, giving the city its nickname. Religious and non-religious locals alike generally enjoy the rule, as it keeps Charleston's skyline free of skyscrapers and full of historic charm.
Set your liquor a alarm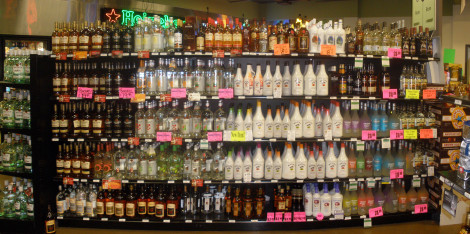 Charleston's strict liquor laws prohibit Sunday sales, and you can't buy hard liquor except from what locals call "red dot stores", which generally close after 7:00 p.m. Setting an alarm to buy liquor is a good idea, even if people judge you for it.
Know your 'Gullah' and your 'Geechee'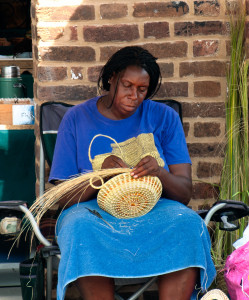 The Lowcountry has a strong West African and Caribbean influence because of its dark history with slavery. Gullah and Geechee refer to the uniquely beautiful English-based creole languages of these peoples, whose cultural traditions are still preserved by their descendants today, namely in story-telling, food, art, and sweet grass baskets, which adorn the houses of nearly every local and whose culture is the lifeblood of the Charleston area.
Learn your names and numbers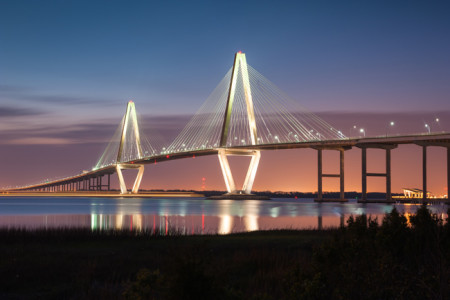 Every major road in the Charleston area has not only a number, but a name as well. Residents will often refer to roads by both, but never at the same time. About the only constant is the "Arthur Ravenel Jr. Bridge", which stretches across the Cooper River and is named for…wait for it… the man who helped fund the bridge.
The art is as alive as the city
Charleston hosts the yearly "Piccolo-Spoleto Festival" a celebration of art, music, and theater, which brings in national headliners from all disciplines. Downtown is also home to America's first theater, The Dock Street Theater (pictured above), opened in 1736.
The ice is nice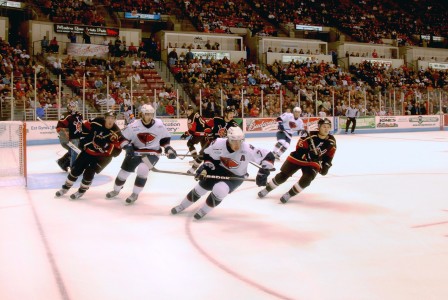 Charleston boasts the South Carolina Stingrays, a championship caliber minor league hockey team. For a town with no annual snowfall, the Stingrays have consistently made it to the playoffs for the past six years and even won the "Kelly Cup" championship in 2009 against the Alaska Aces. Because that's what South Carolina does?!
Marsh-a, marsh-a, marsh-a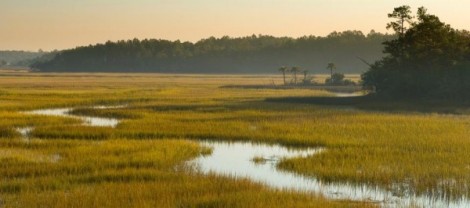 The entire geography of Charleston is entrenched in the salt marsh, which provides a bevvy of activities for residents and is a nutrient rich ecosystem for wildlife. Just be careful at low tide: the stinky "pluff mud" may look like a sturdy base for exploration, but will instantly suck you down into its grasp, even with the best of boots.
It's the perfect backdrop for anything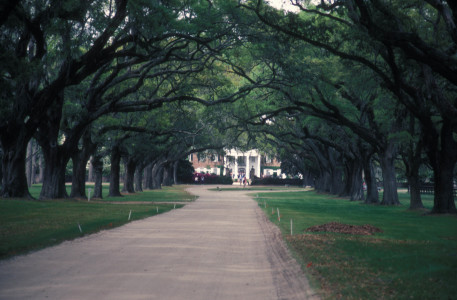 Live oaks, Spanish moss, and the coastal plain provide absolutely stunning scenery that's caught the attention of not only couples looking to get married, but Hollywood directors as well. Charleston was used most notably in "The Patriot" starring pre-insanity Mel Gibson, and "The Notebook" starring Rachel McAdams and Ryan Gosling. Did you read that guys?! THE NOTEBOOK.
Look out for "knobs"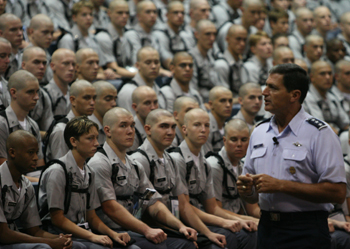 The term "knob" refers to the deliberately shaved heads of incoming freshmen at Charleston's most infamous military college, The Citadel. The college has been both a point of pride and of controversy for Charleston because of its strict military standards and incidents with senior cadets' favorite pastime: hazing knobs.
Battery is a good thing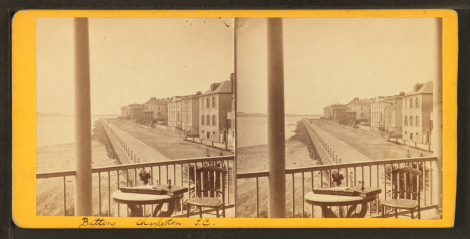 Well… sort of. The Battery is an old defensive seawall that lines the peninsula and now hosts some of the oldest and most expensive antebellum homes that overlook the Charleston harbor. The area is also home to beautiful parks so you can walk along the waterfront and dream about a life that you will never be rich enough to live.
There's (good) Southern pride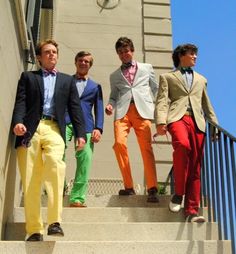 Charlestonians are proud of their city and culture, and not in a "The South will rise again!"-type way. Any native will know exactly how long their family has been in the south, where they came from, and how long they intend to stay in Charleston, which will almost certainly be until they die.
You'll know 20 Ashleys and 50 Carolines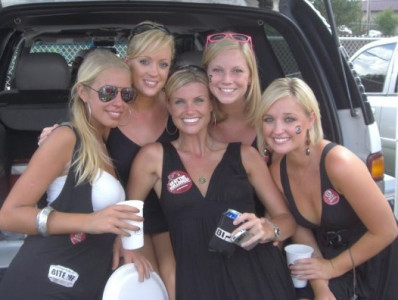 Pick any girl in Charleston and there's a 50/50 chance she'll be named Ashley or Caroline. Seriously, do it. Honestly, we wouldn't be surprised if you're reading this and your name is Ashley, Caroline, or Ashley-Caroline. Is it? Good, we thought so. People love to name their daughters after the Ashley River, which feeds into Charleston Harbor, and Caroline, after, well, the state they live in. Don't worry Ashley/Caroline; this is the only time in the article we'll refer to you by name.
Lowcountry cooking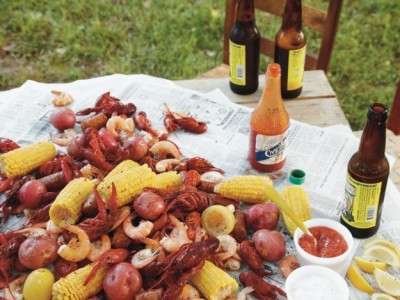 Crabs, oysters, fresh fish, shrimp, fried chicken, grits– all of these taste absolutely amazing in Charleston and they're everywhere. As a general rule of thumb, shy away from Hyman's or any other touristy spot and go off the beaten path. Husk is a critically acclaimed restaurant that's worth saving up money and waiting to visit. "The Wreck of Richard and Charlene" is a dive-y seafood joint that gives you a lead pipe to crack open your seafood and is on the must-visit list.
The surf's up… sometimes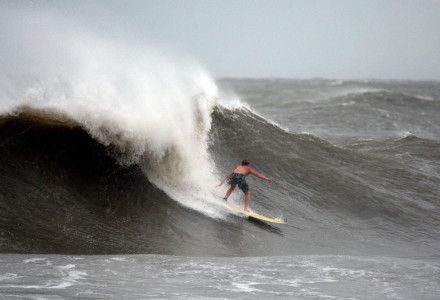 While the southeastern coast is mainly known for its flat, inconsistent waves, Charleston has nurtured a small, but mighty surf culture. Hurricane season brings world-class swell to the area, and can produce massive waves more characteristic of California or Hawaii. The Washout, a beach break located on Folly Beach is a proving ground for elite local surfers and is one of the better surf spots along the east coast.
The tigers are blind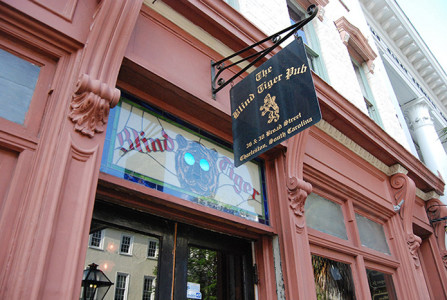 The Blind Tiger Pub opened in 1803 and has served Charlestonians libations ever since. During prohibition, patrons would pay admission to see a blind tiger, and would be given "free" cocktails while they waited for said "tiger". To this day, the pub stands and has a beautiful back patio that is the perfect spot to grab a drink. Except now you can just order a beer instead of speaking in code.
It's blowing up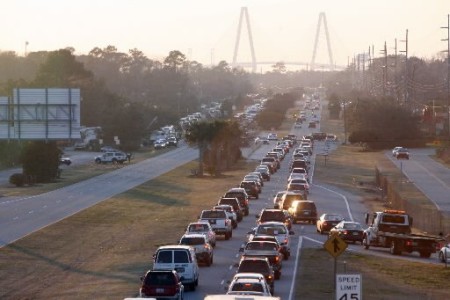 Statistics show that 43 people per day are moving to the Charleston area, making it a rapidly growing city with no signs of slowing down anytime soon. And the best part? No one will call you a carpetbagger anymore!
Bring a change of clothes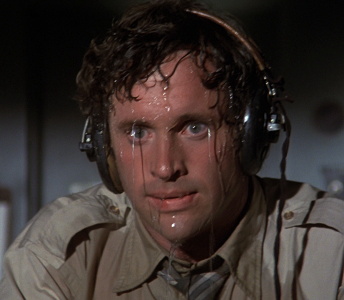 Summer lasts pretty much year round in Charleston, except during the actual summer, in which the entire city turns into a locker room sauna (just without the nudity). It's hot, it's wet, and with an average of 73% humidity year round, you'll be sweating like an old, hefty, southern lawyer just from getting the mail.
It's becoming more progressive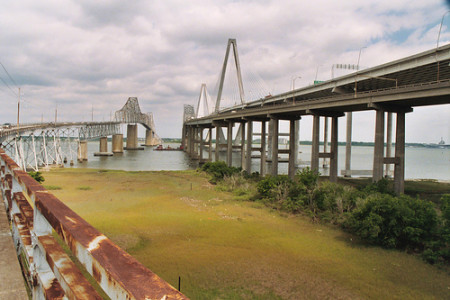 While there is still some of the old deep south around, the city as a whole is growing, and open mindsets are growing with it. No one wants to secede, and no one is still disappointed the South lost the Civil War. All people are welcome, though you may get good-naturedly called a yankee every once in a while.
It's a portly city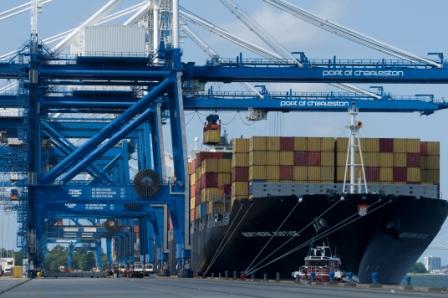 The Port of Charleston is one of the largest in the U.S. and has been since the 1600s. The port provides thousands of jobs and welcomes container ships too large to fit through the Panama Canal. Though don't tell the ships that, they're a little self conscious about their size…
You're either a cock or a tiger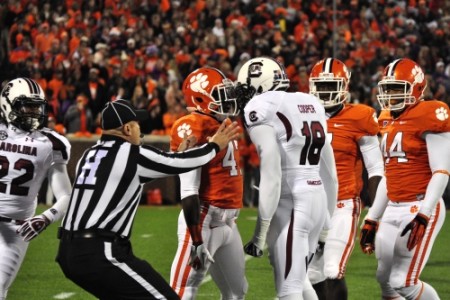 It might seem like an obvious choice, but plenty of people are proud to be cocks, Gamecocks that is. With no professional sports teams, college football is king in Charleston, and the University of South Carolina (the real USC, fans will say) vs. Clemson rivalry is as intense as they come. If you don't like picking sides, you should probably pick another city.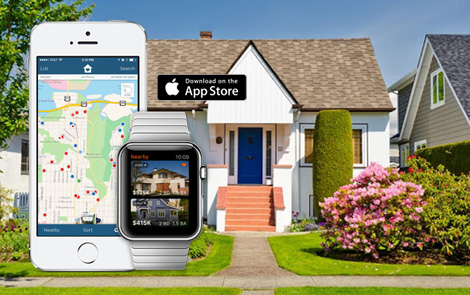 Ready to move to Charleston? Whether you're looking for an ultra modern condo or a house on a hill, you'll find Estately.com or the Estately App are the best ways to find a home in Charleston. 

– – – – – – – – – – – – – – – – – – – – – – – – – – – – – – – – –
Estately is a national real estate search site whose articles have been featured in the The Wall Street Journal, CNET, San Francisco Chronicle, Houston Chronicle, NBC News, Philadelphia Magazine, GeekWire, The Denver Post, and more.
– – – – – – – – – – – – – – – – – – – – – – – – – – – – – – – – –  
OTHER ARTICLES BY ESTATELY
You Can Learn a Lot About America From Each State's Internet Search History
The United States of Monsters & Mythical Creatures