Everyone knows about the the cable cars, the Victorians and the hipsters. But if you're seriously considering making the move to the city by the Bay, there are a few things you've gotta know.
1. A blissful yet eerie lack of seasons
San Francisco is basically the same very pleasant temperature all year round — it's in the 60s most of the year. As a result, you might have to periodically ask yourself what month it is. Seasons lose all meaning. Sure, fall used to mean dancing red leaves and hot cocoa. Now, it means the temperature being about the same as it was the previous month and drinking a pumpkin spice cinnamon latte instead of your regular latte.
2. The food is amazing
San Francisco's food scene is bursting with fresh produce, creativity and long lines. You can find anything from Vietnamese bahn mi sandwiches to bacon cronots (like cronuts but not quite). Whether you're vegan, paleo, gluten-free or omnivorous, you'll be overwhelmed by all the options.
3. Neighborhoods are unique little snowflakes
Each neighborhood in San Francisco its own special character. You can walk through the city and through a dozen different neighborhoods and feel like you're in a different city in each one. The urban grittiness of the Mission feels totally different from the small-town mom-and-pop-store feel of the Inner Sunset.
4. The temperature changes throughout the day
Leaving the house without layers is like leaving the house without your wallet. No matter how hot and sunny it is when you walk out the door, you must always bring a light jacket with you. The temperature ebbs and flows throughout the day, even if you stay in one neighborhood. If you're traveling to another neighborhood, it may change even more drastically. Don't make the classic rookie mistake of being caught without a jacket when the fog rolls in.
5. BYOB – bring your own bag
Eco-conscious San Francisco imposed a 10 cent bag fee back in 2013. Ever since then, there has been an epidemic of people trying to stuff avocados into their jeans pockets and boxes of tampons into their purses. Don't be alarmed — they're not shoplifters. They simply forgot to bring a reusable bag.
6. Recycling and composting are the norm
Recycling and composting bins are commonplace in public settings and in many homes. This means that at some point, you will be standing in front of these bins for a solid five minutes trying to figure out if your Ben and Jerry's container is compostable.  
7. Brunch: the most important meal of the day
San Franciscan's take their weekend hangover recovery meal seriously. You'll know that your transformation to San Francisco resident is complete when you gladly spend an hour in line for a trendy brunch hotspot like Tartine without batting an eye.
8. Avocados — they're everywhere and they're spectacular
In many other cities, avocado sightings are limited to bowls of guacamole during football season. But in San Francisco, avocados are more common than Starbucks. They're relatively cheap and appear as an option on everything from burgers to toast.
9. Seemingly everyone uses Lyft and Uber
Everyone associates New York transportation with crowded subways and yellow taxi cabs. Everyone associates San Francisco transit with getting into pink-mustached cars with a stranger. The headquarters for these two companies are in the city, which may account for the willingness of its denizens to hop into strangers' cars.
10. Tech is to San Francisco as movies are to Hollywood
San Francisco is a techie's paradise. If you go into a cafe in San Francisco's trendy SOMA district, you'll likely overhear conversations about valuations, equity and javascript nodes.  Whether you're looking to work for a tech company or start one of your own, you'll be surrounded by people who get just as turned on by tech as you do.
11 . It's foggy
The western part of the city is often covered in a misty blanket of fog. We call it Karl. The fog is such a powerful entity that it even has its own social media account. It's either romantic or depressing depending on how much you value the sun. The foggiest months are July and August. The fog is a cold, cold mistress so keep that hoodie handy.
12. Little earthquakes — not just a Tori Amos song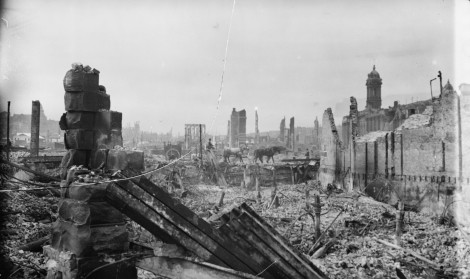 If you move to San Francisco, you'll have to resign yourself to the fact that there will come a time when you're sitting watching tv and you'll experience a shaking feeling. No, you're not having a dizzy spell – that was an earthquake. Located on six fault lines, San Francisco experiences lots of little earthquakes. Get used to it and keep your fingers crossed that the the next one won't be the Big One.
13. Festivals galore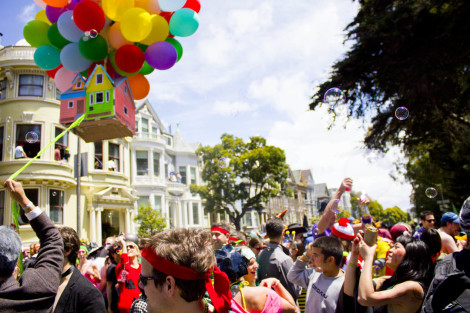 San Francisco loves an excuse to celebrate — and with the pleasant year-round weather, there's no excuse not to put on a huge festival. One of the major festivals is Bay to Breakers, a huge marathon/costume party/excuse to drink 'til you puke. Other notable festivals include the How Weird Street Fair, the Folsom Street Fair, the San Francisco Pride festival and Outside Lands.  Depending on whether you're doing the partying or trying to drive anywhere in the city, the festivals are either something to celebrate — or leave town for.
14. The city is noticeably emptier during Burning Man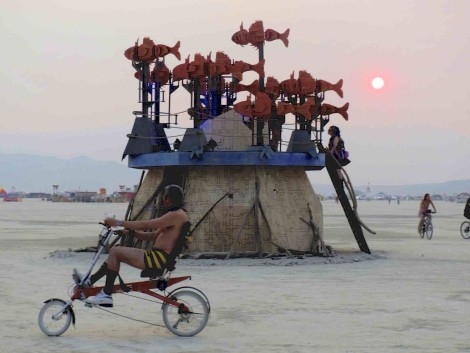 Burning Man is San Francisco's version of spring break. Every year during the last week of August, a good chunk of the hipsters file out of San Francisco and into the self-made desert city of Black Rock, Nevada. They return covered in dust and bursting with stories. Burning Man isn't just a once a year event, like Christmas. It's an event that people talk about and plan for all year-round.
15. Rooftop parks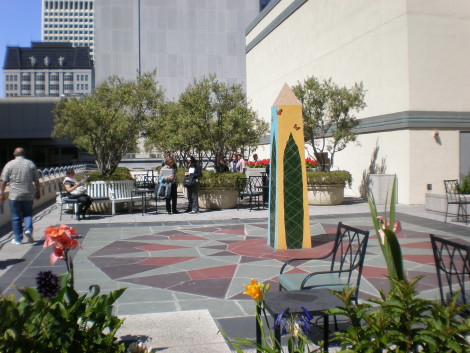 A "POPO" is a piece of private property that's reserved for public use. These hidden parks, often located on rooftops, can provide a little chunk of nature in the congested downtown area — but not everyone knows about them. There are a slew of POPOs in the downtown area, including rooftop gardens and indoor open spaces. It's like San Francisco's version of the Highline Park in Manhattan.
17. Appointment times are suggestions, not rules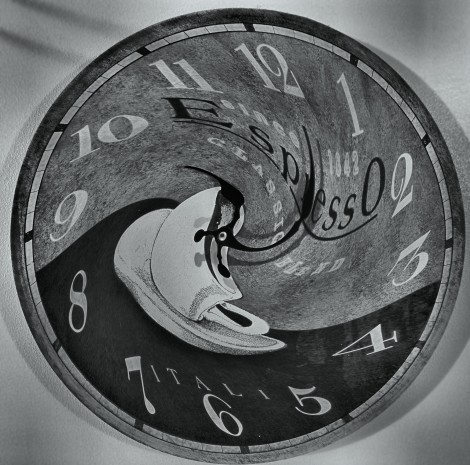 San Franciscans are hella chill, man. Unfortunately, this laid-back attitude extends to their sense of time. So if you're meeting up with someone, make sure your smartphone is charged so you can catch up your reading or your Tinder matches.
18. The beach is only 30 minutes from downtown by train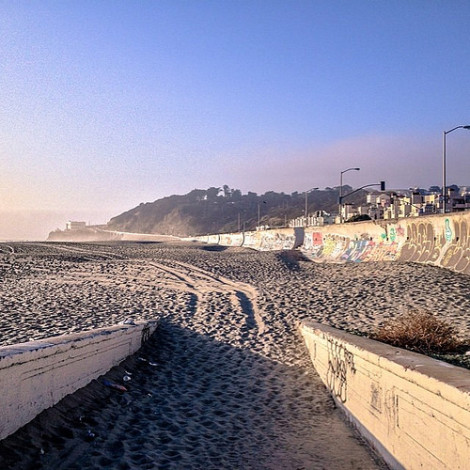 You can hop on the N line and ride to Ocean Beach — only 30 minutes from downtown. Or you can take the 29 bus to Baker Beach. Be warned though — Ocean Beach is not the beach that you see in 80s teen movies. It's sometimes foggy and chilly and the water is cold. But it's popular with surfers.
19. Don't call it Frisco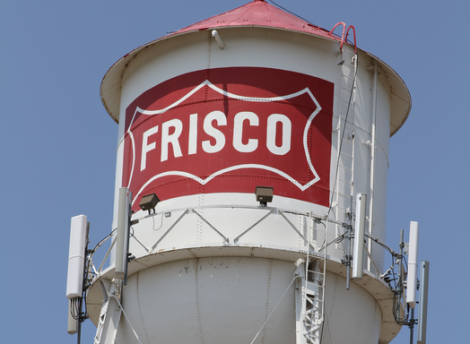 Nobody calls it that. Using this clichéd nickname is the linguistic equivalent of wearing a fanny pack and carrying a huge camera from your neck. You can call it SF or "the City".
20. Burritos are to San Franciscans as pizza is to New Yorkers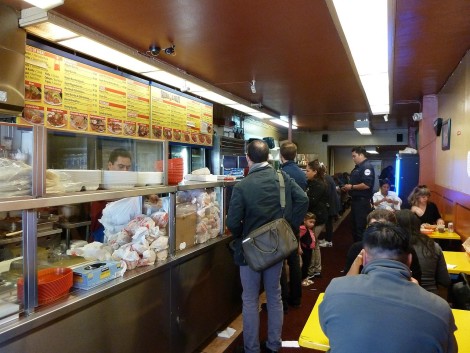 Everyone has an opinion on where to find the best burrito. Some people swear it's El Farolito and some are loyal to Taqueria Cancun. But one thing everyone can agree on – the best burrito is found in the Mission district.
21. There's much more to Latin American food than burritos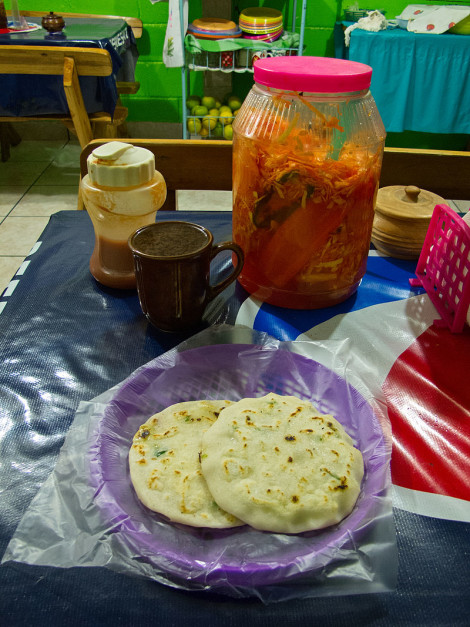 Burritos aren't the only Latin American delicacy you'll find the Mission. Try a pupusa (a Salvadoran dish made up of a thick corn tortilla and a filling) or an arepa (a fluffy Venezuelan specialty made of ground corn).  They're delicious and often quite cheap, which is great — since you'll be spending all your money on your rent or mortgage.
22. The rent is insane
In case you haven't heard, San Francisco is the most expensive city in America. Take that, New York! Between the huge influx of newcomers and the restrictions on building new housing, rents are high and competition is fierce.
23. Competition to be someone's roommate is fierce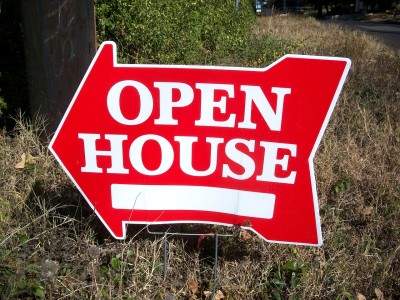 First, you'll respond to a craigslist ad. You will be aghast at the high rents but resign yourself to responding to some of the ads. After your witty and well-crafted email lands you an invitation, you may be lucky enough to be invited to an open house. You'll be competing with a ton of other applicants. Be prepared and bring your checkbook with you.
24. Rent-controlled apartments
—

 if you're lucky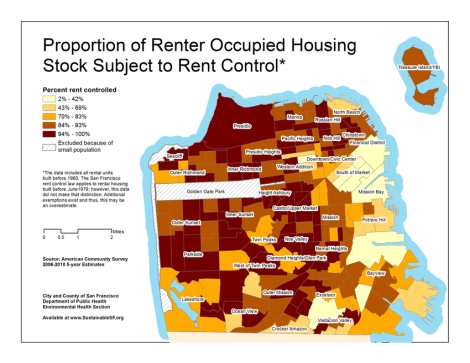 Due to San Francisco rent control laws, some of the older units are rent-controlled and therefore protect the current renter from drastic increases. Keep your ears peeled and if you happen to overhear someone say that they have a rent-controlled apartment and need a new roommate, sidle up to them and buy them a drink because you want to be their new best friend.
25. Being weird is the norm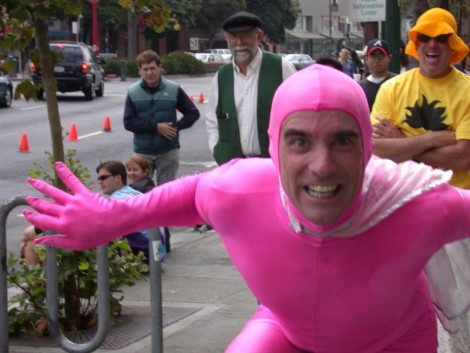 Jefferson Airplane's Paul Kantner once said, "San Francisco is 49 square miles surrounded by reality." It's true.  Moving to San Francisco is like stepping into some bizarre ethereal dream world. Eventually, you'll see a guy walking down the street wearing nothing but a pink tutu and carrying a toy poodle and you won't even bat an eye. That's when you'll know you've truly acclimated to this wonderfully weird city.
26. There's art everywhere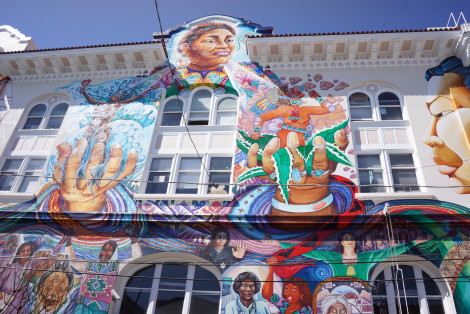 Before San Francisco was filled with techies, it was filled with artists. In addition to some great art galleries on Geary Street, there are also some vivid pieces of art on the sides of buildings.
27. Waiting in line is a thing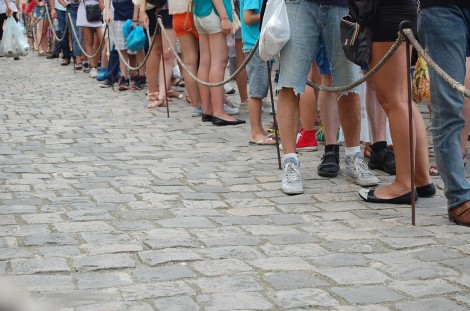 The lines for restaurants and food trucks resemble the line for the DMV. Except that in this case, people are lining up willingly and the people serving them are usually a lot friendlier. There's even a blog devoted to San Franciscans waiting in lines.
28. The smell of pot is common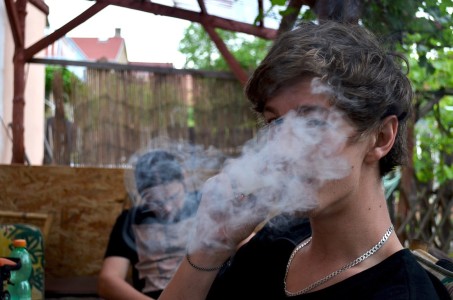 Yes, that is pot you smell. Medical marijuana is common here and so is the smell that goes along with it. New York is associated with roasting chestnuts wafting through the air and San Francisco is associated with the smell of pot wafting through the air.
29. Your side of the bay or mine?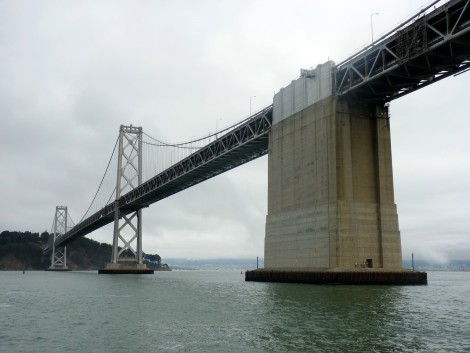 If you're in a relationship with someone who lives in the East Bay, it will be considered a long-distance relationship.  You'll inevitably make friends who live in Oakland or Berkeley – all the way on the other side of the bridge. You'll promise them you'll come out to visit – but in reality, you probably won't because, you know, it's all the way over there – across a whole bridge. You could take the rail service (BART) but you'll get lazy and you probably won't. 
30. The streets are dirty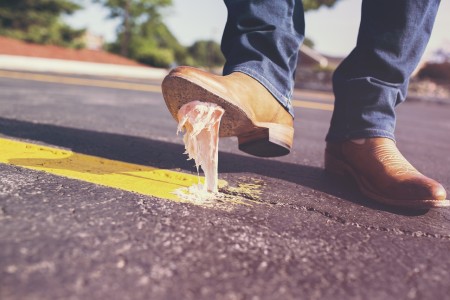 You should watch where you step in downtown San Francisco and if you see excrement on the ground, you're probably better off not asking yourself if it's from a dog or a human. San Francisco has a huge homeless population and a dearth of public toilets, which leads to some dirty streets.
31. Summer is cool — literally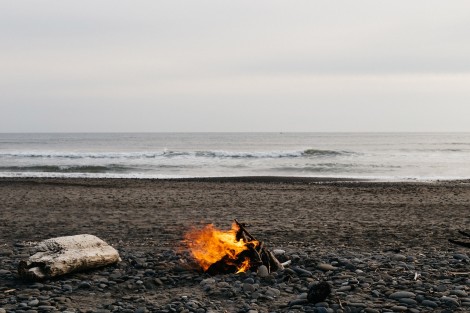 One of the cooler times of year is the summer — yeah, really.  No, that's not some weird metaphorical euphemism. But it's summer in California, you say.  Well, forget everything you know about summer. Soon you will learn that summer in San Francisco means it's time to bust out your hoodie and roast some marshmallows over a bonfire on Ocean Beach. The temperature in July tends to be about the same as it is the rest of the year. But since it's foggier, especially in the western half of the city, it feels cooler and damper than the rest of the year. September and October are the warmest months in San Francisco. These "Indian Summer" months often see temperatures that reach the 80s and will be one of the few times during the year you'll experience warm nights.
32. Many areas are seedy and crime-ridden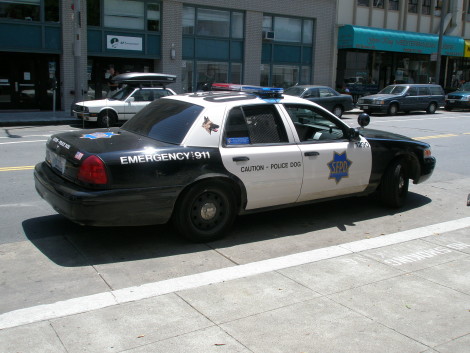 When you're in downtown San Francisco, the feel and safety of the area can change drastically block by block. And many of the downtown areas that are filled with attractions, upscale hotels, restaurants and shops rub right against some of the sketchiest parts of the city. 
33. Battles between techies and anti-gentrifiers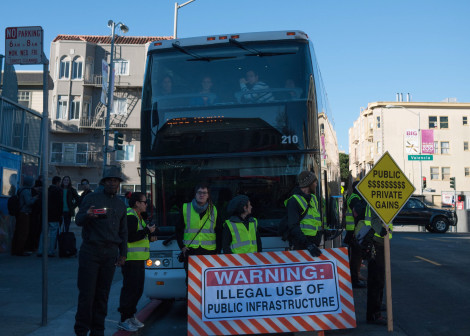 San Francisco is in the midst of a tech boom. Unfortunately, this has led to some tension between "techies" and long-time San Francisco residents who feel that this influx of newcomers is responsible for the increase in housing costs and evictions. If you read the newspapers, you'll see a lot of headlines alluding to this fact and you may stumble onto the occasional protest.
34. Parking is a nightmare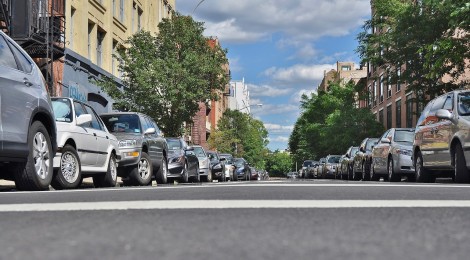 Parking in San Francisco is a lofty ambition. If you insist on owning a car, just keep it parked in the same spot for as long as humanly possible rather than give up your space. If you do decide to remove your car from its precious parking spot, allow extra time to circle the neighborhood and find parking. Or just call a Lyft or Uber instead.
35. You'll never get tired of the sight of the Pacific Ocean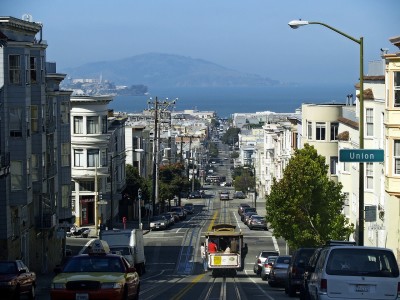 No matter how long you live in San Francisco and how jaded a city-dweller you become, you will always be filled with awe when you view the city from afar.  
36. There are more dogs than children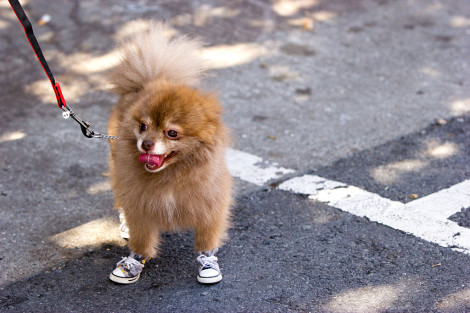 Legend has it that San Francisco has more dogs than kids (and it's backed up by U.S. Census data). In many cases, the dogs are quite fashionable and wear hats or sunglasses. There are lots of dog-friendly bars and dog parks to keep your furry friend entertained. One caveat is that it's hard to find pet-friendly rental housing. So homeowners are at an advantage when it comes to living in the city with their canine companions.
Ready to move to San Francisco? Whether you're looking for an ultra modern condo or a house on a hill, you'll find Estately.com or the Estately App are the best ways to find a home in the city. 
OTHER ARTICLES FROM ESTATELY
Map of Each State's Most Embarrassing Google Searches
20 Reasons California Is Better Than Texas