Welcome to Somerville – a trigger point for the Revolutionary War and the future of college students from around the world. Get an education or get a drink in this wintery city of culture and foot-traffic.
1. A destination for revolutionaries

Somerville was the site of the Powder Alarm of 1774—one of primary uprisings leading to the Revolutionary War, and a dress rehearsal for the battles of Lexington and Concord. The Old Power House pictured here remains at the intersection of modern-day Broadway and College Ave as a reminder of Somerville's revolutionary spirit. 
2. Spend 4 months of the year in hibernation
In true East Coast fashion, what you gain in charm, you lose in frigid cold winters. Fortunately, the homes couldn't be cozier! Stock your pantry with a winter's worth of hot chocolate and admire the snow from inside.
3. The myth of New England summers
With it's lighthouses and sail boats, New England fools the world into thinking summers are cool and breezy. While summers are gorgeous and lively, they're equally hot and muggy. Somerville is no exception. Plan for rainfall at least once per week. Local gardens appreciate it.
4. Get your greasy spoon on
Added to the National Register of Historic Places in 1999, Rosebud American Kitchen and Bar is a Somerville institution. This lunch-car style diner offers some of the best late-night fare in the area, including go-to breakfast favorites, bacon scallion hushpuppies, homestyle mac and cheese, all the pies you ever wanted, and yes, a full bar. 
5. Big name flicks. Small town feel.
In Somerville, you don't have to hit the movie mega-plex to catch this week's blockbusters. The Somerville Theater features the latest hot titles in an indie theater setting. The venue also hosts a variety of live music acts, including performances from Bruce Springsteen, Norah Jones, The Jonas Brothers, and Joan Baez.
6. World-class education just a bus ride away
Located in the Boston-metro area, Somerville will connect you to the best universities in the world via Boston's unbeatable public transportation system. Students can easily commute to Harvard, MIT, Tufts, Boston College, Boston University, Emerson College, and Northeastern University.
7. Got a sweet tooth?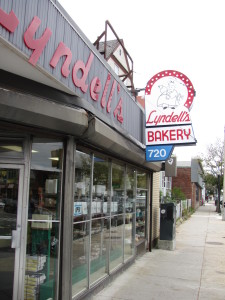 Dating back to 1887, Lyndell's Bakery is one of the longest-running "scratch" bakeries in America. Every year, Lyndell's gets a shout out from Boston's Best for its breads, pies, and signature half moons!
8. Fluff for all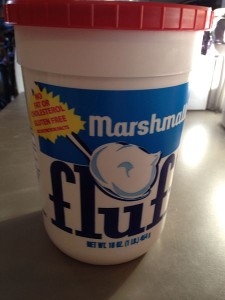 The Canadian-American confectioner Archibald Query resided on Bromfield Road in Somerville where he developed Marshmallow Fluff from his very own kitchen and sold it door-to-door. Every year, the city of Somerville celebrates his sweet achievement with its annual Fluff Festival.
9. Obama lived in Somerville.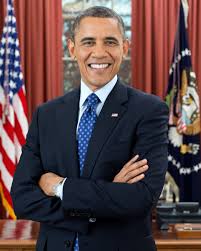 President Obama lived in Somerville while he attended Harvard Law School. He racked up an impressive 17 parking tickets during his time there, and then he went on to become the 44th president of the United States. Who knows what you'll become if you live there?
10. You don't have to fly to Brazil for ferocious soccer match.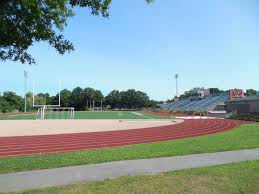 Somerville's Dilboy stadium is home the Boston Breakers – a woman's only soccer league. Join the club and whip your calves into shape!
11. Life on two-wheels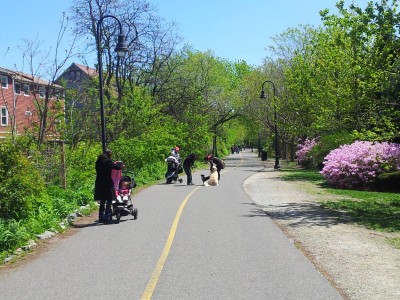 Somerville is unbelievably mobile. It's pedestrian-friendly with easy access to Boston's Red Line and bus routes. Having a car isn't a chore like it might be in Boston, and best of all, it's a biker's paradise. The tree-lined Somerville Community Path connects you with the rest of Boston on a scenic rail trail.
12. A piece of history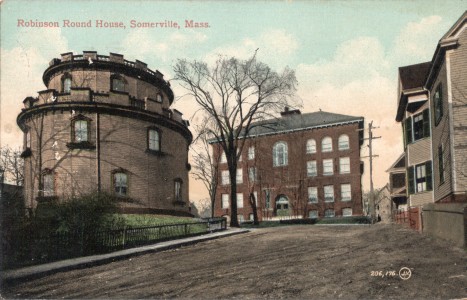 Somerville is home to eighty-three historic places recognized by the National Register, including the famed Round House in Spring Hill. Learn more about Somerville's storied past at The Somerville Museum.
13. Learn like a college student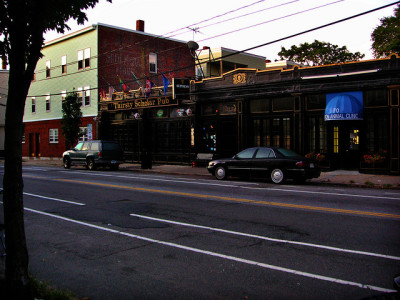 The Thirsty Scholar Pub is about as scholarly as your college days were… Drink up! And if all that drinking has given you an appetite then head over to Redbones BBQ for fried pickles, ribs, smoked brisket, fried catfish, and everything else your hungry heart desires.
14. The fountain of youth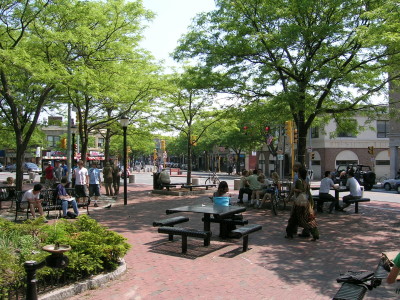 With so many college students around, you're guaranteed a dose of culture, fantastic food, excellent nightlife, and a spirited community to keep you young!
15. Get it on vinyl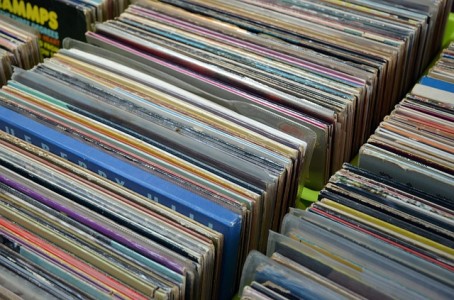 Stock up on rock, indie, R&B, reggae, electronic, and classical records at this music-lovers hot spot. Gotta love those pink walls!
17. Hipster heaven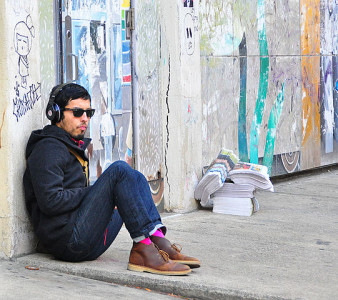 Is Somerville becoming the next Williamsburg? The Boston Globe seems to think so. While that may mean more plaid and more beards, it's also likely to mean an influx of cultural events and craft breweries. Not too shabby!
18. Farm fresh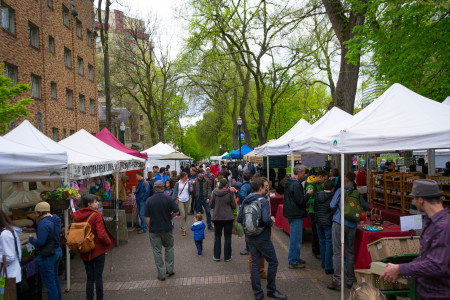 The Somerville/Davis Square Farmer's Market is held every Wednesday afternoon from 12:00 PM to 6:00 PM. You'll find fresh seafood right off the boat, organic produce from nearby farms, and anything else that's in season.
19. Fan boys rejoice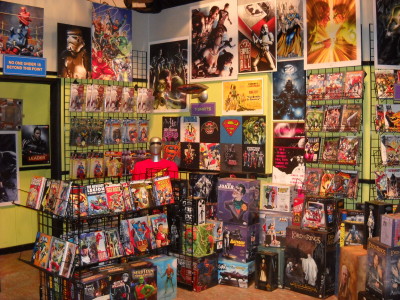 Somerville's Comicazi has been rated Boston's best comic shop since 2010!
20. Condense your commute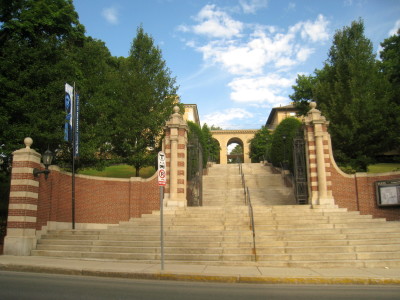 Winters are cold, and summers are hot. Keep your commute short by working for one of Somerville's top employers: Tufts University, ABM Industries, Cambridge Health Alliance, Somerville School Department, City of Somerville, Angelica Textiles, Federal Realty Investment Trust, Gentle Giant, Rogers Foam Corporation, and Van der Wall.
Owning a Brownstone in Boston may be the dream, but owning a cozy three-story home in Somerville is the next best thing (if not better!). If you'd like to call this college town home, explore Somerville homes for sale  on Estately.com or the Estately App. Download it for free today!
– – – – – – – – – – – – – – – – – – – – – – – – – – – – – – – – –
Estately is a national real estate search site whose articles have been featured in the The Wall Street Journal, CNET, San Francisco Chronicle, Houston Chronicle, NBC News, Philadelphia Magazine, GeekWire, The Denver Post, and more.
– – – – – – – – – – – – – – – – – – – – – – – – – – – – – – – – –  
OTHER ARTICLES BY ESTATELY
37 Things You Should Know Before Moving to Boston
The United States of Monsters & Mythical Creatures