27 Reasons Texas Is Better Than California
Texas and California are the two most populated states in the country, but which one is best? The states have different politics, economies, cuisines, histories, and more. So why is The Lone Star State better? Check out these 27 reasons why Texas is the better state to live and buy a home in…
1. Texas has more tacos
Tacos are one of the greatest human inventions ever, and Texas simply has more of them. The Lone Star State is home to one restaurant serving tacos for every 2,191 people. In California it's only one for every 2,473 people.
2. More Californians living in Texas
Just 1% of California residents are originally from Texas, whereas 3% of Texas residents are originally from California—the most of any state outside Texas. It seems the migration is largely a one-way street, but Matthew McConaughey comes back to visit Texas all the time.
3. Better stars in Texas
California may be famous for its Hollywood stars, but the ones you see in the Texas sky are far more stunning, and they never appear on Celebrity Rehab.
4. California is methier
When it comes methamphetamine, the numbers break badly for California. In 2014, there were 255 methamphetamine laboratory seizure incidents in California—nearly 16 times more than in Texas.
5. Texans love their state more
In a recent Gallup poll, 28% of Texans polled said their state was the best possible state to live in—the highest in the country. Just 13% of Californians polled could say the same for their state.
6. More NFL players
Texas produces 18% more NFL players per capita than California does. Not only that, but not one of Texas' 233 players is named Colin Kaepernick.
7. No contest—Texas has superior barbecue
When different styles of barbecue are discussed Californians love to boast of their beef tri-tip. It is very tasty, but it's nothing like the symphony of barbecue flavors that make up the state of Texas. Also, Texas has twice as many barbecue restaurants per capita as California does. That's just one reason Texas is one of the most barbecue-crazed state in America.
8. California's running out of water
Water is essential for human survival and California is running out of it. While Texas has experienced drought woes of its own, it's still doing better than California is.
9. Whataburger bests In-N-Out Burger
Californians are devoted to their beloved In-N-Out Burger, but the same can't be said for the rest of the country. There are 303 In-N-Out Burger locations across the country, while Whataburger has well over 1,000.
10. People on the menu at California beaches
California's had four times more shark attacks than Texas, and three times more fatalities. Also, the water along California's beaches are surprisingly cold, and not just in the winter. And yeah, they've got jellyfishes, too.
11. Californians always bragging on Facebook
In a recent Harvard study it was found 77% of Californians frequently engage in self-promotion on social media—the most in the nation. That percentage was 51% for Texas, 20th overall.
12. There's no song called "Sacramento by Morning"
There are plenty of popular songs that mention California cities, but none by George Strait. While it's certainly subjective, everyone should agree that songs about Texas are simply a lot better. If you disagree then maybe you should go to San Francisco. Don't forget to put flowers in your hair, and bring a boatload of money because the rent there is insane.
13. Remember when this happened?
What, were you expecting a Matt Leinart highlight?
14. Way more auto thefts in California
Tired of your car? Take it to California and let someone take it off your hands. California is the number one state for auto thefts—430 per 100,000 people. Texas trails far behind California, with just 248 per 100,000.
15. More golf courses per capita
The golf courses are more crowded in California because it has the fewest golf courses per capita of any state in the country. Texas golfers have three courses for every two California golfers do.
16. Cleaner air
For all the talk Californians do about being green they sure spew a lot of toxic stuff into the sky. California is home to six of the ten most polluted metropolitan areas in the country, and all of the top five. Ninth place El Paso is the only Texas metropolitan area on the list.
17. California says goodbye to jobs
Between 2007-2014 there was a 3.9% drop in employment in California among people aged 25-54, nearly four times that of Texas.
18. Uhh… Beyoncé?
Beyoncé is from Texas. Enough said.
19. Something more valuable than gold
A gold rush was the cause of California's first major population boom. Then the gold ran out and people just kind of hung around. What gold lures people to Texas? Queso of course.
20. Texas more prepared for zombie apocalypse
In a recent Estately study of preparedness for a zombie apocalypse, Texas ranked 26th in the country. California was ranked 39th, ensuring their brains will be feasted upon by an army of the undead almost immediately.
21. Californians are less charitable
The average Texan gives 3.59% of his/her total adjusted gross income to charity—14th best in the country. Californians are a little more stingy, donating just 2.79%, which is just enough 36th place.
22. No Guy Fieri restaurants in Texas
Inexplicably famous TV chef Guy Fieri is a caricature of all things people despise about California. With his bleached hair/goatee, baseless confidence, and a cuisine that's based on marketing principles instead of flavor, he's all style and no substance. Luckily for Texas, there isn't a single Guy Fieri restaurant within its borders, but there are two locations in California, the state Fieri calls home.
23. Shorter commutes in Texas
The median travel time to work for Californians is 27.2 minutes. For Texans it's 25.0 minutes. Doesn't sound like a lot, but over the course of a year it's the equivalent of more than two full work days spent in a car or bus.
24. Fewer unemployed in Texas
The unemployment rate in Texas is 4.3%—15th lowest in the country. That's far better than California's 6.7%—3rd highest in the country.
25. You can use your accelerator in Texas
Texans are known to drive fast, and that's partly because it has the maximum speed limit in the country—85 mph. California's speed limits max out at 70 mph. Of course modern cars aren't designed to withstand crashes at that speed, but if you like to drive fast…
26. Superior namesake food
Would you rather have your state's name linked to a sushi roll made with fake crab that's typically found in gas stations, or be the name of extra-thick bread used for sopping up beans and/or barbecue sauce?
27. Homes are cheaper in Texas
The median home price for a home in Texas is abut $235,000. In California it's a little over $400,000. With the money you save on a house in Texas you can afford to buy a lake house in Texas as well.
Looking for a home for sale in Texas?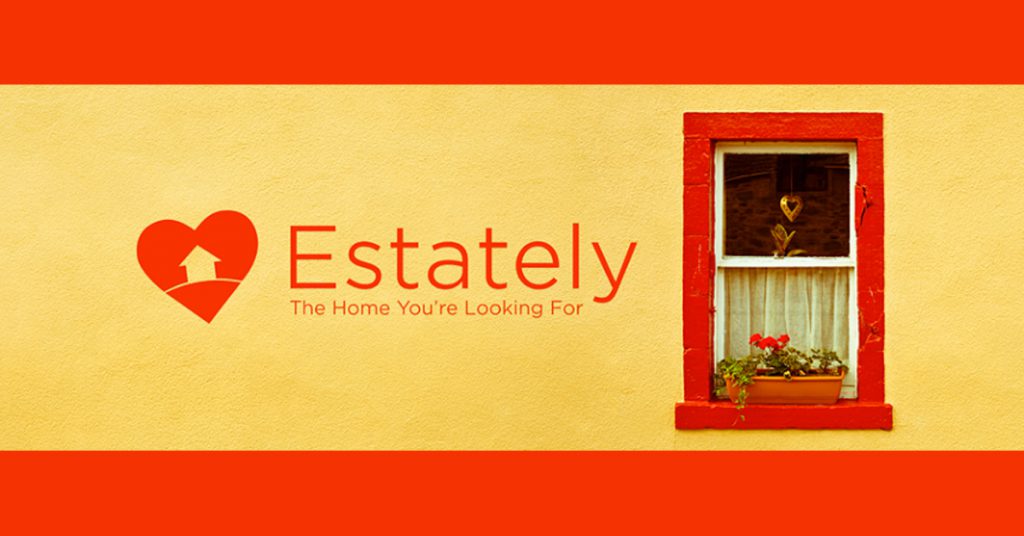 Check out Estately.com.
OTHER ARTICLES FROM ESTATELY
You Can Learn a lot About America From Each State's Internet Search History
U.S. States Most/Least Likely to Survive the Zombie Apocalypse