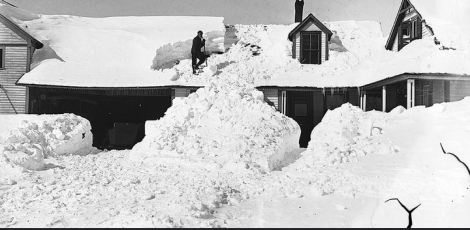 With beautiful natural areas, a strong economy, and great quality of life, Minnesota has a reputation for being a great place to live and buy a home. However, beneath its hard candy shell lies the bitter reality that Minnesota is truly no place to live. Here's the proof…
YOU WILL DATE GARRISON KEILLOR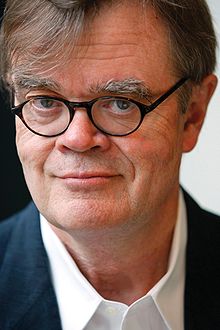 Everybody knows Garrison Keillor, the popular host of the Minnesota Public Radio show "A Prairie Home Companion," but did you know if you move to Minnesota he'll also want to be your personal companion? A date with Garrison starts out with a shared plate of pancakes and him recounting stories of his childhood in Anoka, Minnesota. After that you'll take long drive in the country and he will recount more stories of his childhood. That night, you'll go back to his place where he'll make you some tea, provide you with a complimentary NPR tote bag, and recount more tales of his childhood. Those stories will continue for days until you collapse in exhaustion and he abandons you for someone else. You see, Garrison Keillor does not sleep. He just runs a continuous monologue like some of kind of adorably folksy robot with unlimited batteries. He's a state treasure.
NO BOOZE ON SUNDAYS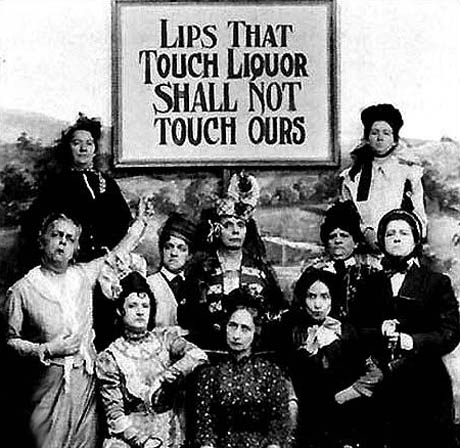 In Minnesota, it's illegal to sell liquor on Sundays because Minnesota's more uptight residents like to relive the thrill of prohibition once a week.
10,000 LAKES OF DANGER

Minnesota likes to brag about being the largest producer of sugar beets, but with over 10,000 lakes the state might also be the largest producer of mosquitoes in the country. Now imagine an outbreak of yellow fever set to polka music?
PROXIMITY TO WISCONSIN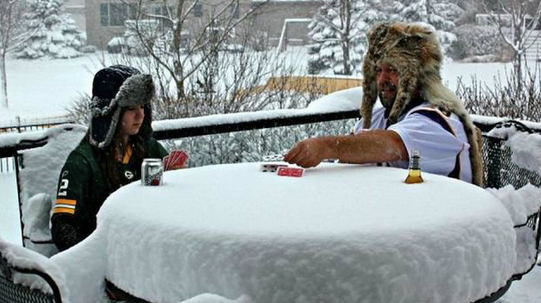 Do you really want to live within close proximity to Wisconsin? What if you make a wrong turn and accidentally drive across the border. Suddenly you'll look yourself in the mirror and realize I'M IN WISCONSIN. You'll be thinking about all the missteps you made in life that brought you this point (Wisconsin). Are you ready face all that? Are you ready to wallow in regret, and in Wisconsin of all places?
DANGEROUS RECREATION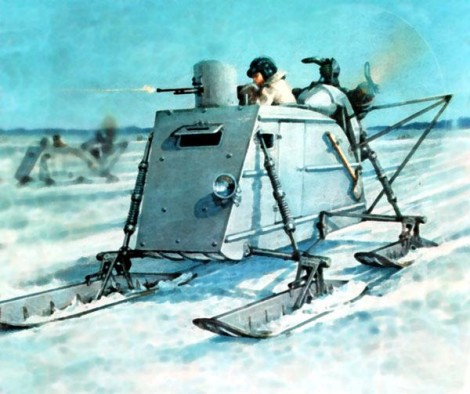 Regardless of whether you call it a snow machine or a snowmobile, there's a 100% chance you will be injured while operating one. It's a Minnesota tradition.
PRINCE WILL NOT MAKE YOU PANCAKES
If you're in Minneapolis you might see local boy Prince around town. If you do see him out at a club you must never ask him if he'll invite you back to his house for pancakes. Do you have any idea how often he gets asked that? All the time. And if you ask him he will cast a spell on you that turns you into a whacky symbol. Seriously. Prince has got crazy powers.
YOU'LL BECOME AN OFFICE DRONE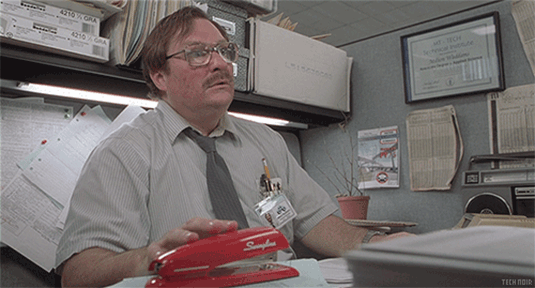 Minnesota is home to a number of Fortune 500 companies and the odds are high you'll work for one of them. Choose from Target, Best Buy, 3M, UnitedHealth Group, Hormel Foods, and more. You'll get hired, work your way up to mid-tier position, and that's when the moderate amount of dollars start rolling in. While this might feel like professional success it is really just laying the foundation for a spectacular midlife crisis.
NOBODY WILL TAKE YOU ICE FISHING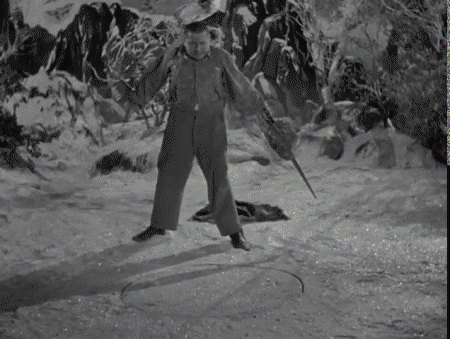 People who grow up in Minnesota tend to stay in Minnesota, which means most people already have a social circle made up of their childhood friends. Odds are you'll simply never get past acquaintance status with anyone you meet, which means nobody is going to take you ice fishing. And if you don't get to go ice fishing then what was the point of moving to Minnesota in the first place?
YOU'LL HAVE ADRIAN PETERSON'S BABY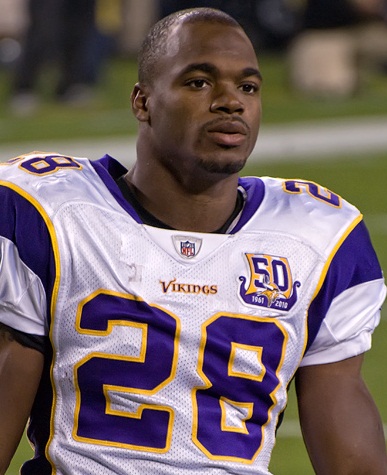 There's a 12% chance you'll wind up having Vikings running back Adrian Peterson's baby.
SECOND DEGREE CHEESE BURNS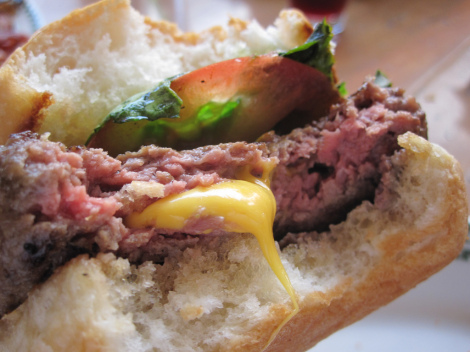 Have you ever had hot, molten cheese shoot out of a burger patty and scorch the inside of your mouth? It's incredibly painful and it's going to happen to you. People in Minnesota like to put cheese inside their burger patties and then cook them. This keeps all the cheese from dripping off while melting it, but it's still dangerous. Some call this practice decidedly un-America, but in Minnesota they call it a Jucy Lucy.
JOE MAUER WON'T BE YOUR BOYFRIEND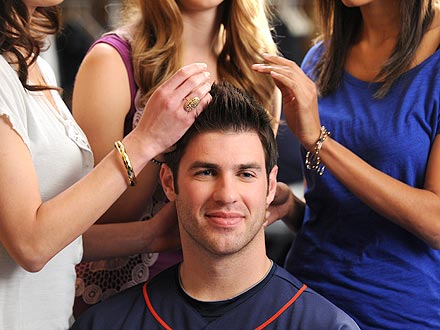 Speaking of hot, Joe Mauer (born and raised in St. Paul) plays for his hometown Minnesota Twins. He's allegedly very attractive, but he will never be your boyfriend. He's married and has some kids, so move along. He's not available.
EATING "VEGETABLES"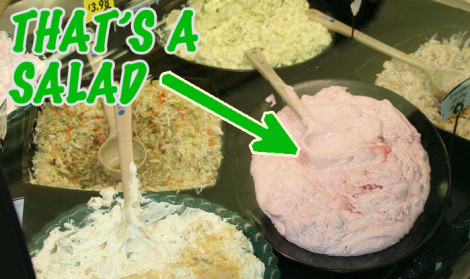 In Minnesota, when someone asks you to bring a salad to a potluck they mean a Jello salad, the official state salad of Minnesota (possibly not true). Should you bring an arugula or kale salad to one of these events there will be some very harsh words said behind your back, but not to your face because that's the Minnesota way.
CANADIAN COINS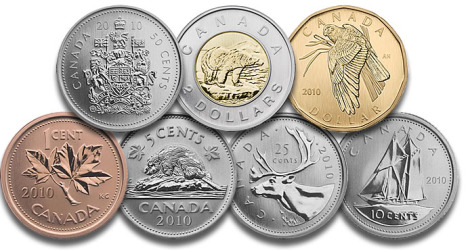 Because of its proximity to Canada lousy Canadian coins somehow end up in all the Minnesota cash registers. Whenever you get change you'll have to look through it to see if any coins have animals or the Queen on them.
BABY, IT'S #$%&ING COLD OUTSIDE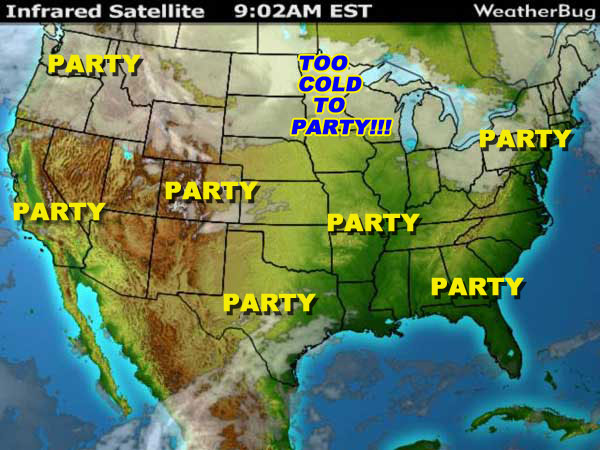 Strange coins aren't the only thing that travels south from Canada.  Horrible, biting cold that dumps feet of snow and seemingly never ends and traps you inside your house and makes it so your car won't start and it's all anyone can talk about for six months and AAHHHHHHHHHH! You should just retire already and buy a house in Fort Lauderdale.
COSTLY HEATING BILLS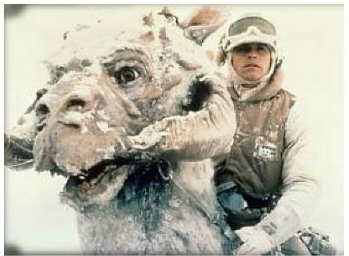 Even if you do succeed in breeding a herd of tauntauns you're still going to spend a fortune staying warm in the winter. Annual home heatings costs are just about equivalent to that of tauntaun feed.
PAUL BUNYAN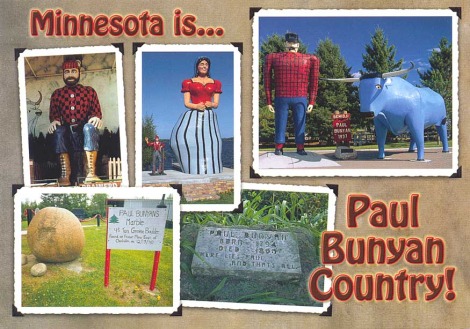 Paul Bunyan and his big blue ox left Minnesota years ago after the decline of the local logging industry. He now chops down old growth trees somewhere in Alberta, Canada.
PHO BURNOUT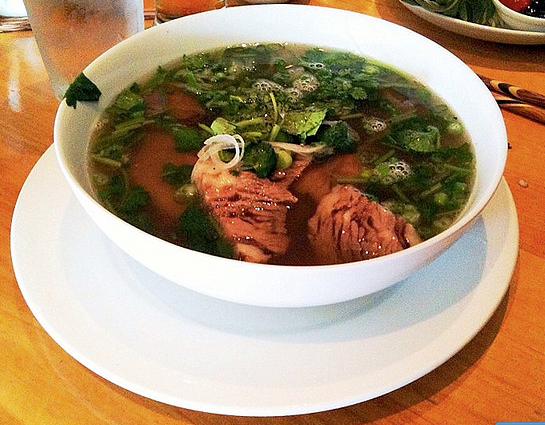 Pho, a delicious Vietnamese soup, is a staple in any Minnesota city or town with a large Vietnamese or Hmong population. You'll eat it when it's cold outside, you'll eat it when you're sick, you'll eat it for lunch, and you'll eat it when your bank account is low. In fact, you will eat it so much you'll start tasting it in your dreams.
YOUR TRIGGER FINGER IS SLOW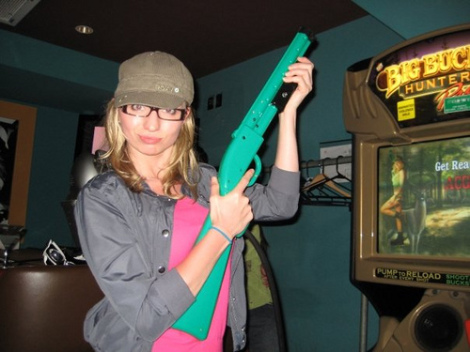 Are you the best at Big Buck Hunter at your current neighborhood tavern? That's nice, but in Minnesota that doesn't cut it. Minneapolis plays host to the Big Buck Hunter World Championship, in which the world's top video game masters compete in a shootout that determines who the best of the best is. You wouldn't stand a chance.
MINNESOTA ACCENT
If you're unaccustomed to the Minnesota accent you will constantly think Sarah Palin is in the room with you whenever someone talks. If you move to Minnesota you'll find mastering this accent will frustrate you to no end. Too practice, click the video above for a tutorial from the hilarious Minnesota-born comedian Joleen Lunzer.
MINNESOTA "NICE"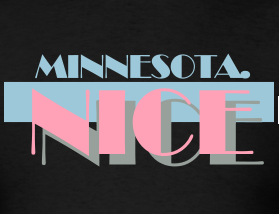 "Minnesota Nice" is a slogan that describes the reputation of Minnesota residents as considerate, caring citizens who look out for each other. Or, you can be cynical, and choose to interpret it in the way that people politely describe the unattractive, boring friend they want to fix you up with. "What's he like? Oh, well he's really… nice."
LUTEFISK

Minnesota residents get extra rations of tater tots, which is awesome, but it comes at a steep price. Much of the local population clings to some Scandinavian food traditions, such a lutefisk. This putrid, gelatinous whitefish dish is prepared using lye and all the Listerine in the world won't wash the taste from your mouth.
YOU WILL LIVE LIKE A HAMSTER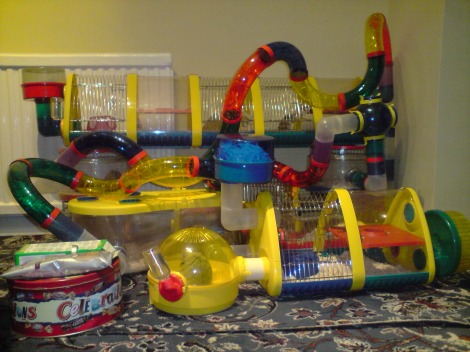 Because of the winter weather, downtown Minneapolis has 8 miles of climate-controlled skyways connects buildings within 69 blocks of downtown. This is great for avoiding the cold, and even better for understanding what life is like for your childhood pet hamster, except there's no cheese prize waiting for you.
YOUR LOVE LIFE WILL SUFFER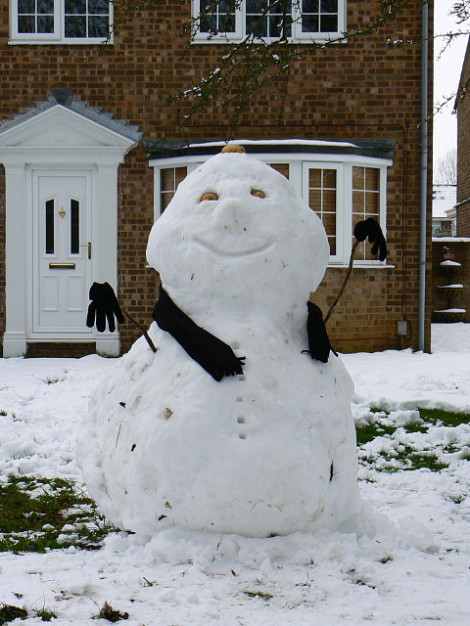 In the coldest, darkest, most desolate part of winter you will feel so isolated, so trapped in your home that your heart will yearn for companionship. You will gaze out your window until your eyes fall upon the snowman in your neighbor's yard. Love starved and lonely you will develop  Snowman Love Syndrome, a common Minnesota affliction. Or, who knows, maybe you'll survive the cold outside by creating warmth with some very nice person inside your home. Perhaps Minnesota's winters are what you make of them.
HOME PRICES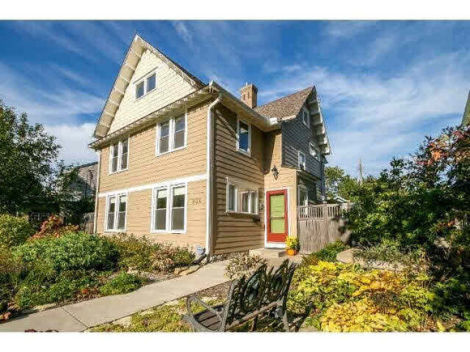 Throughout Minnesota, and even in Minneapolis and St. Paul, home prices are fairly affordable. Unfortunately, the costs go up when you realize you're obligated to also buy a lake house to spend your weekends at. Do you really want to buy two houses in Minnesota? This whole article is based on discouraging you from buying even one, but if you can't be reasoned with then you should definitely use Estately for your home search. They have an iPhone app as well, and it's awesome.