Each day, thousands of people across America contemplate moving to Portland, Oregon. Drawn by its creative culture, influential arts and food scene, and rising popularity, many think Portland is the place to be. Unfortunately, they couldn't be more wrong. Portland is a terrible place to live, and to prove it we've come up with 16 reasons you should never make it your home.
INTOLERANCE
Portland residents pride themselves on their tolerance of other people, but then where does all their natural, human intolerance go? It has to be dumped somewhere, so the locals unleash it on gluten. What does Portland have against a substance in grains that makes dough elastic and food delicious? Don't worry, they'll tell you. Gluten intolerance is the prejudice du jour in Portland. Having a dinner party? Better make sure there's a gluten-free alternative for Kevin. Want to discuss current events? Too bad, Kevin's going to steer the conversation right back to his favorite topic—his gluten-caused flatulence.
ABBY WAMBACH WILL NEVER BE YOUR GIRLFRIEND
Abby Wambach is a lot of things—a Portland resident, American soccer hero, and total badass—but one thing she isn't is "your future girlfriend." You can cover your walls with her posters and walk Portland's streets in hopes of bumping into her, but Portland's #1 heartthrob still isn't going to be your girlfriend. She married her longtime partner back in 2013 so she's going to be living happily ever after with her, not you. Sorry, about that. Here, have a beer…
CRAFT BREWERS ARE TOO CRAFTY FOR YOU
If Portland is ever washed away it won't be because the Willamette River floods, it will because the city drowns itself in beer production. Brewing beer is a noble pursuit, and in any other city your brewing efforts would be a welcome addition, but what do you think you can add to the Portland beer market? Boring Brewing is already brewing up IPAs with a touch of rye. Rogue is brewing a braggot with Marionberries and honey, and Upright Brewing is flavoring some of its beers in gin barrels. That covers about 0.05% of the beers brewed in the area so good luck coming up with something unique. The locals have already mastered it.
YOUR FOOD CART IDEA IS NOT ORIGINAL
You stayed up late dreaming up an incredibly original food cart concept that you'll start once you move to Portland, right? Guess what? Somebody's already done it, and done it well. Your Scandinavian burrito idea? Ingrid's Scandinavian is already wrapping the good stuff up in lefse. Meat dumplings from an obscure former Soviet republic? Kargi Gogo is already serving up khinkali that's dzalian gemrielia. Maybe you thought PB&J french fries was original? Nope, Potato Champion is already cranking them out, as well as vegan poutine. It's strongly recommended you abandon your food cart dreams.
YOU'RE STILL GOING TO START A FOOD CART?
Undeterred? Be sure to check out Portland Craigslist, which is littered with the abandoned dreams of the foodie entrepreneurs who have come before. There are currently 43 used food carts and trucks for sale on the site. Be sure to save the ad copy from the one you buy for when you can re-list it.
YOU CAN'T PUMP YOUR OWN GAS
You can pretend it's no big deal, but one of the greatest modern joys is pumping your own gas. This is outlawed in Oregon so instead of being self-sufficient you'll sit around waiting for a station attendant to perform this simple task. This means you won't experience the guilt-free thrill of inhaling gasoline vapors, or the joy that comes with turning the pump off at just the exact moment the price reaches a whole dollar amount.
YOUR YARD WILL BE OVERUN BY FLIGHTLESS BIRDS
It's not officially mandated by Portland law, but the social pressure to keep a small flock of backyard chickens is immense. Once you've purchased a stylish coop from Saltbox Designs, you'll then have to splurge on organic, gluten-free grain so you can barter the eggs for foraged edibles at the local farmers market.
NO COUNTRY FOR YOUNG CONSERVATIVES
Even if you try and pass off your Ronald Reagan tattoo as ironic, the locals will generally view any expression of conservatism with utter disdain.
PORTLANDERS BE SHOPPING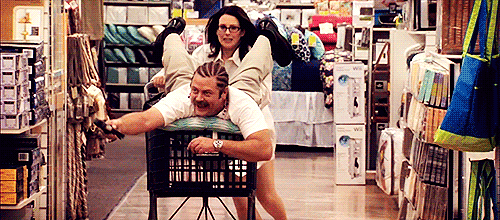 There's no sales tax in Oregon, which means you'll be more inclined to spend those dollars out shopping, but wait! Your income is taxed, your property is taxed, and so is your business! Actually, taxation is a pretty standard practice for any place that has a government so maybe this isn't such a shocking revelation.
YOU CAN'T GET MARRIED AT THE CHURCH OF ELVIS
Back in the old days, if two people met at a bar, and got drunk enough to make regrettable decisions, they could get married after closing time at the Church of Elvis. Now it's closed (they will still make house calls), so instead you'll have to get married at a doughnut shop instead. It's like nothing is sacred anymore in Portland.  Wait, the doughnut shop wedding comes with 24 free doughnuts? Ok, that's cool.
THE BAGELS ARE NOT ELITE
If you're reading this then you're probably a New Yorker answering the call of the New York Times to colonize the Rose City and turn it into New Brooklyn. Congratulations, your substantial trust fund puts you at a distinct advantage when to comes to cornering the artisan pickle market. However, you should know you'll be horribly disappointed by the local bagels. Apparently forming a dense bread by rolling dough into a ring and boiling it requires some incredible sophistication only you New Yorkers can master, even if the rest of the country can't tell the difference. Maybe you can learn to love doughnuts instead?
NO IN-N-OUT BURGER IN PORTLAND
If you're not a New Yorker, but you're still considering moving to Portland then you're probably a Californian. Two things you should know. First, everyone in the Northwest despises Californians, but they're all so passive aggressive they'll never tell you directly. Second, there are currently no In-N-Out Burger franchises in Oregon. However, there's a rumor the chain is about to cross the border with a franchise in Medford, which is just 273 miles to Portland's south. You Californians don't mind driving for hours so that's probably cool.
THERE ARE NO JOBS
The top complaint among people moving to Portland is the utter lack of jobs. Oregon has the 8th highest unemployment rate (7.2%), and the Portland-Vancouver-Hillsboro metro area is at 6.6%. Also, Portland's a cliquey city so it's hard to make connections. If you did find a job it would probably be at Nike, so you'd probably spend your work day thinking up new ways to make college football jerseys so ugly people will stop playing football. Do you really want to be what causes America's favorite sport to end?
YOU HAVE A SUBPAR BEARD
Do you possess the rugged beard of a 19th century logger rolling champion? If not then you're wispy whiskers will prove insufficient for the Portland lifestyle. Your only solution will be to spend $3,000-$7,000 on beard implants, a costly surgical procedure that removes hair from the scalp or chest and grafts it onto your face. That's painful.
BLAZING A TRAIL TO LAST PLACE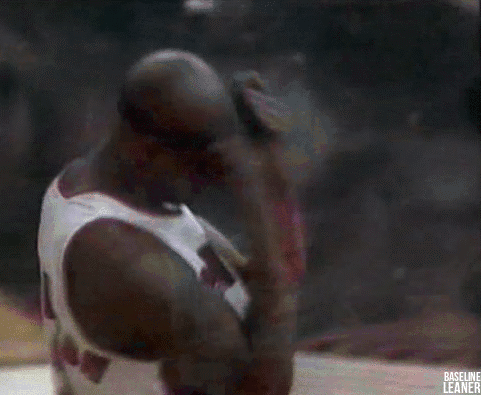 Clifford "Uncle Cliffy" Robinson doesn't play for the Trail Blazers anymore, and neither do Clyde Drexler, Terry Porter, or Arvydas Sabonis. Sure, the team's got some young talent and some of the NBA's best fans, but it's not the good old days when the Rose Garden was a rockin' and other teams were scared to come a knocking.
BUYING A HOME IN PORTLAND IS A TOTAL PAIN
Shopping for a home for sale in Portland is a complete pain, at least for those who who don't know you can search through thousands of Portland real estate listings on Estately.com or with the Estately iPhone App. Both update every 15 minutes with new homes for sale. If you absolutely can't be talked out of living in Portland than you might as well download the Estately iPhone App for FREE today!