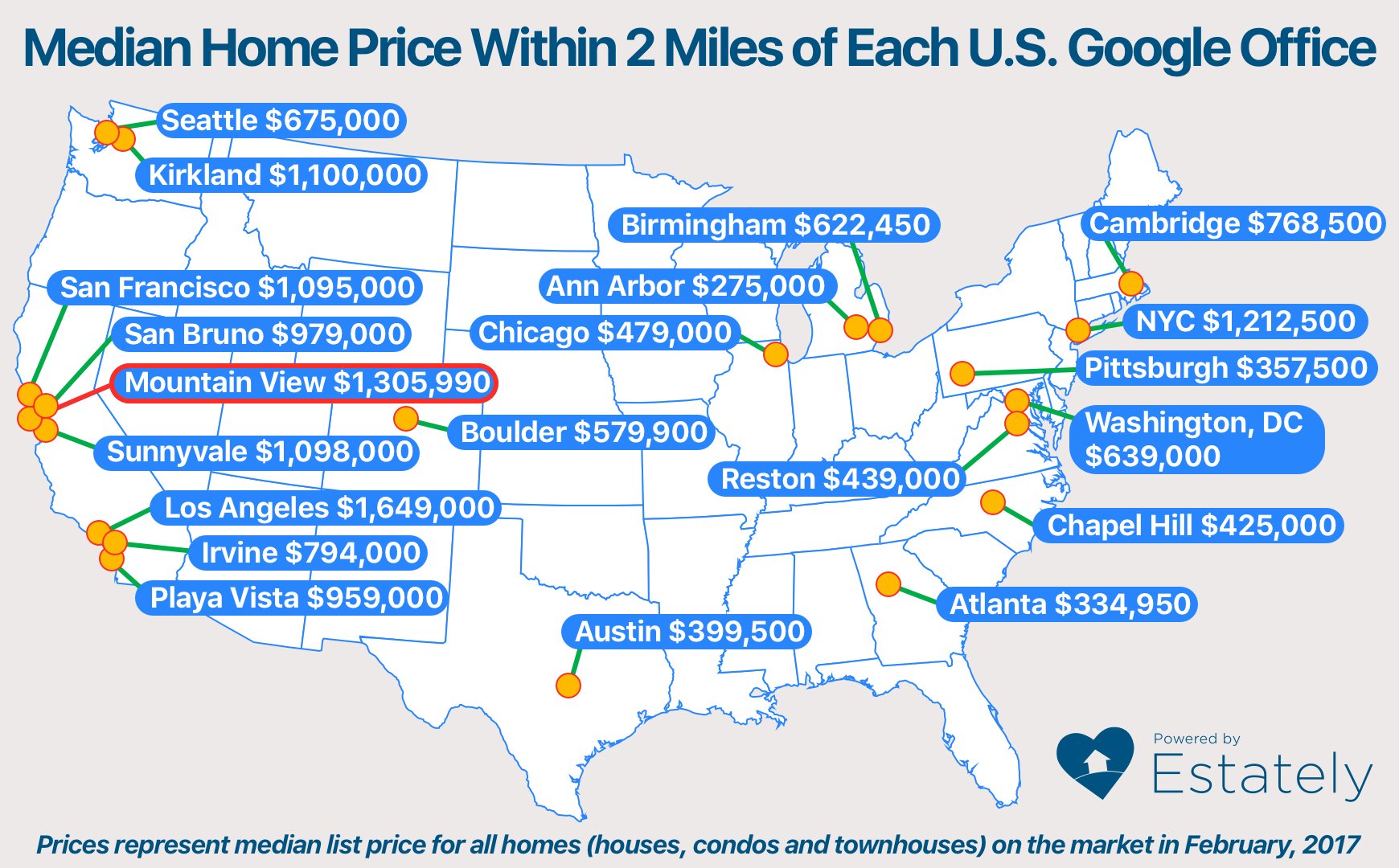 According to Glassdoor, the average annual base salary for a Google software engineer is $126,787—more than four times the median personal income across the rest of the country. However, when it comes to buying a home that salary's buying potential can vary widely depending on which Google office one lives near.
Estately measured February home sale data within two miles of Google's headquarters in Mountain View, California and found the median home price was $1,305,990, higher than all but one other city where Google has offices. In fact, in many cities one could actually buy multiple homes for the same price.
How many homes could one buy for the price of a Mountain View, California home? 
So to all the software developers applying to work at Google headquarters in Mountain View, think twice before running off to Silicon Valley to live in a small condo. Consider instead buying a home and amassing a small real estate empire in Michigan, Georgia or Pennsylvania instead.
Are you looking for the perfect place to live? Estately can't help you pack, but we can help you find your dream home once you decide where to live. Start searching on Estately.com or with the Estately iPhone App. Download it for free today!