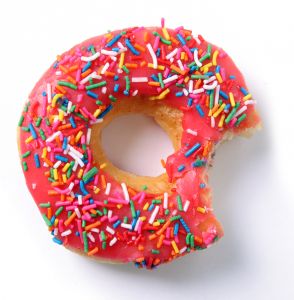 Happy National Donut Day, America! Who doesn't love an indulgent ring of sugary fried dough? Ease of finding quality crullers should be a top priority when choosing where to live and buy a home, so Estately Real Estate Company analyzed Yelp data to determine America's best and worst cities for donuts. We scored each city from 0-300 on the abundance of donut shops. The score takes three variables and weights them equally—restaurants serving donuts per capita, donut shops per square mile, and the percentage of all area restaurants that donut shops make up. Check out the results below.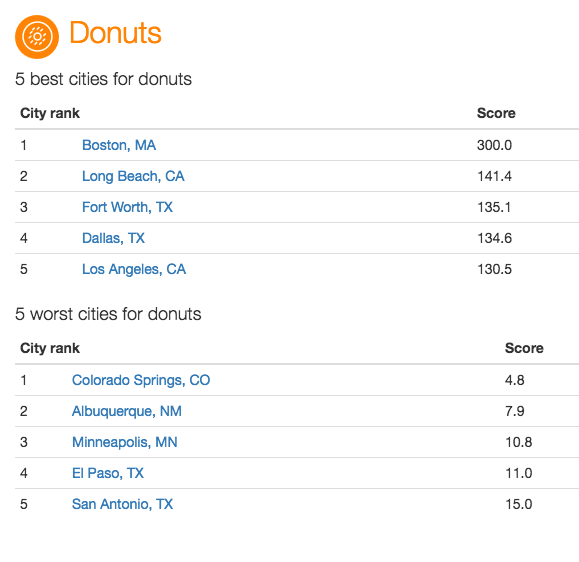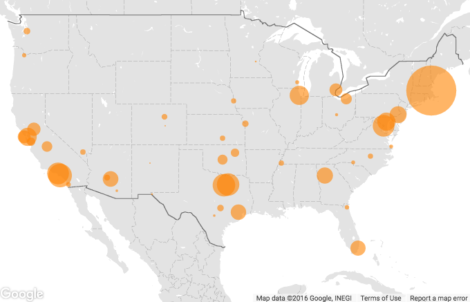 Here's our complete list of the 50 largest U.S. cities ranked from most donut-crazed to least donut-crazed.
Curious what the top cities are for Tex-Mex, Thai food, burgers, and more than a dozen other food categories? Check out a collection of similar maps HERE.