Best known for witchcraft trials and being a Halloween hub, Salem is a mid-sized city with a lot of great history and so much more going for it. But is it right for you? Here are 17 things you need to know about moving to Salem, Massachusetts.
It's a History Buff's Delight
If you're into New England history, you're in the right place. Salem is among the oldest settlements in New England and base for privateers during the Revolutionary War.  The best thing about all this history is being able to regale your out-of-town friends with historical trivia when they come to visit. You can impress them by saying things like "Did you know that the first provincial assembly of Massachusetts was held in Salem, in 1774?"
A Pedestrian Paradise
Essex Street is an adorable cobblestone and brick street with a perk for walker's – it's closed off to cars. So if you've dreamed of ambling through the streets and popping into shops and restaurants without ever having to stop at a crosswalk, your dreams can come true here.
Salem Willows
Salem Willows is a popular recreation area filled with leafy trees and sandy beaches. It's also got quite the history. In 1801, the city planted European white willow trees to form a shaded walkway for smallpox patients at a nearby hospital. It became a public park in 1858, and in the twentieth century became a summer destination. Now, people come here for all sorts of recreational activities like picnics and beach outings.
The beaches are a popular spot for watching 4th of July fireworks since you can see not just one but three sets of fireworks from Salem and the nearby towns of Beverly, and Marblehead.
Home of the First Ice Cream Cone
In 1906, Everett Hobbs & William Eaton offered the first ice-cream cone in America at Salem Willows. Four generations later, Hobbs is still known as the one of the best places in the area to get ice cream. It also has some damn good salt water taffy – and it's known for having the best popcorn in New England.
Witchcraft History
You can't think of Salem without thinking of witchcraft. In the 1600s mass hysteria spread through the town and now resulted in Salem hanging 19 people who they thought were witches. The witch trials have been widely written about, including being the subject of Arthur Miller's play The Crucible. The city is closely associated with its witchcraft history and witchcraft related shops, museums and souvenirs are a big part of its tourism industry.
It's a Halloween Mecca
Halloween is a magical time of year in Salem. There are "Haunted Happenings" events all throughout the month of October. People come from all over to enjoy spooky stuff like ghost tours and costume balls.
But You Might Want to Leave Town Around Halloween
If you live here and you're not a fan of crowds, you may want to leave town around Halloween time. The city gets more and more crowded the closer it gets to Halloween.
If You're Looking for a Psychic, It's the Place to Be
Salem has a ton of psychics and tarot card readers. If you want to know what the future holds for you, you'll never lack people to consult.
A Bewitching Statue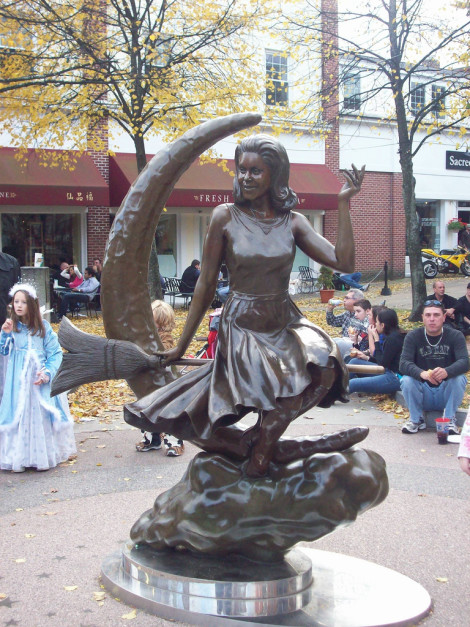 In 2005, TV Land built a statue of Elizabeth Montgomery from "Bewitched" in  Lappin Park to commemorate the 40th anniversary of the popular tv show. Eight episodes of the series were filmed in Salem and surrounding towns. The "Salem Saga" episodes featured the Samantha, Darrin and Endora traveling back in time to Salem for the centennial Witches Convocation.
Seafood Lover's Heaven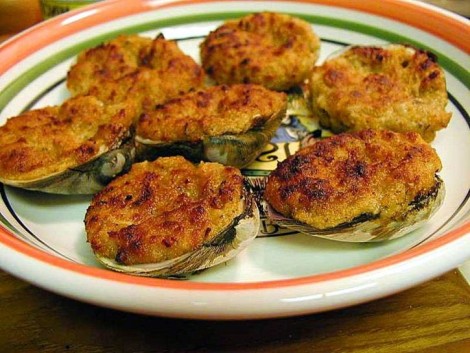 Salem's waterfront location means it gets some delicious seafood fresh from the Atlantic Ocean. And there are certainly plenty of places to get your seafood fix. Whether you're chomping on fried clams at the Clam Shack or or eating grilled swordfish at Finz, your tastebuds will thank you.
Salem State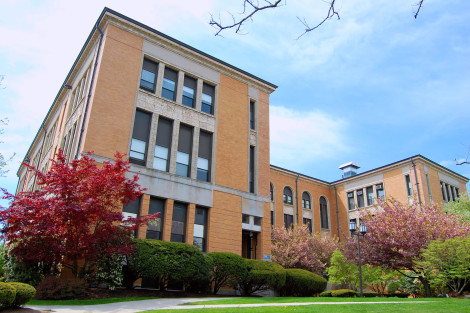 There are nine schools that make up the state university system in Massachusetts. Salem State University is the largest of all of them and has a whopping 33 buildings. The university was founded in 1854 and is based on the educational principles espoused by Horace ""Father of American Public Education" Mann. Go Vikings.
Haunted Houses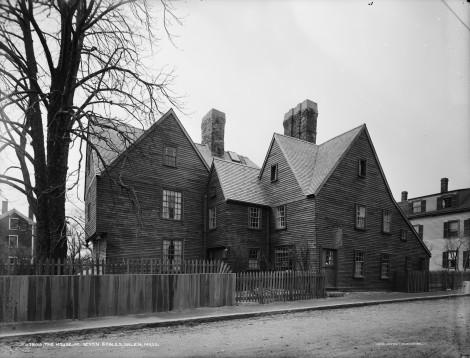 If haunted houses fascinate you, you're in the right place. You can have all the benefits of living near haunted houses, without actually having to be bothered with pesky ghosts of your own.
Summertime Concerts at Salem Common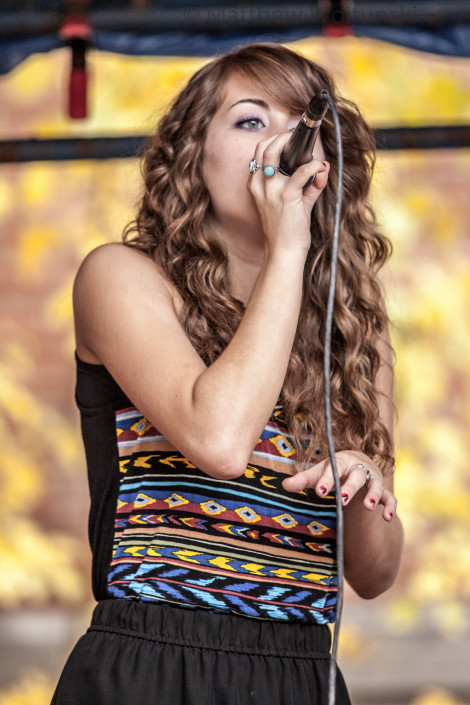 Once summertime finally rolls around, there's no better way to celebrate not being trapped under mounds of snow than an outdoor concert. Grab an iced coffee and enjoy a concert in the park at Salem Common.
Witchcraft Heights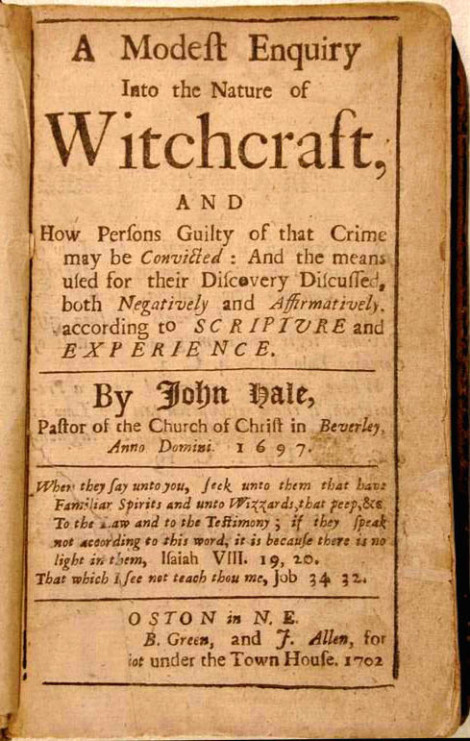 Yes, there really is a place called "Witchcraft Heights".  How cool would it be to tell people you live in a place called "Witchcraft Heights"?
Without Salem, We Would Have No Monopoly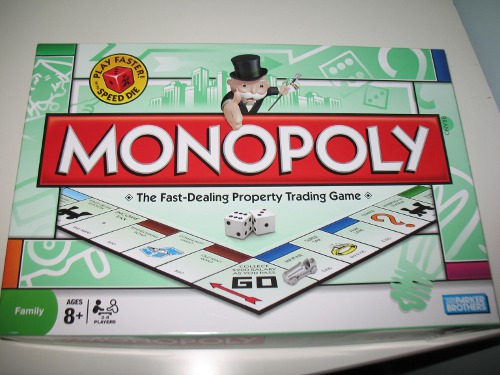 In 1887, local boy George Parker rented a store in Salem for for $12.50 a month (where the Hawthorne Hotel now stands). He formed a company called Parker Brothers and began inventing some of the most popular board games of all time, including Monopoly, Clue, Risk, Sorry, and Ouija.
Historic Architecture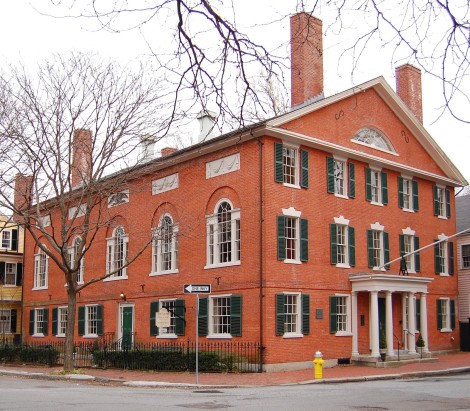 One of the benefits of Salem's history is the beautiful old buildings. In fact, there's a commission devoted to making sure that residents who live in the designated historic districts of Salem don't make additions to their homes that would make them look too modern. This is a plus for preserving the historic feel of the neighborhoods. However, if you have dreams of painting your house electric blue and putting pink flamingoes on your front lawn, you'll want to be mindful of which neighborhood you move into. The designated historic districts are the Derby Street District, Lafayette Street District, McIntire District and Washington Square.
Buying a home in Salem
If you'd like to call Salem home explore area homes for sale on Estately.com or with the Estately iPhone App. Download it for free today!