31 Things You Should Know Before Moving to Colorado
When you ask someone from outside Colorado what they know about the Centennial State they'll probably mention legal marijuana, Peyton Manning's arm strength, and those mountains on the beer label that turn blue when they're cold. Sure, those are all Colorado things, but there's a lot more to the state than that. If you're thinking of making Colorado home check out Estately's list of 31 things to consider before moving to Colorado…
1. It's a nerd-friendly place
According to a& 2014 study by Estately, Colorado is the fifth nerdiest state in the country. The state cracked the top ten for enthusiasm for Star Trek: The Next Generation (7th), cosplay (9th), Star Wars (8th), Lord of the Rings (9th), Magic: The Gathering (8th), and comic books (5th).
2. Populated by rabid Denver Broncos fans
Colorado is absolutely crazy for the Denver Broncos. If you're a fan of another team, or if you don't care for the NFL at all, you're going to be the odd person out in Colorado. So if you're looking to avoid this rabid mass of blue and orange consider moving to Hinsdale County, Colorado. According to Facebook user data, more people in Hinsdale County prefer the Dallas Cowboys to the home state team. Of course, there are only 786 people who live in Hinsdale County, but so it goes.
3. It's skier/snowboarder heaven
There are 28 ski resorts in Colorado, which is just the sixth most in the country. However, unlike Wisconsin (34) and Michigan (38), Colorado's ski resorts are enormous, have incredible snow, and are superior in every way. There are over 42,000 acres of ski runs in the state, and if that's not enough for you there is even more backcountry skiing spots as well.
4. Your vote counts in Colorado
Colorado is a state of stark political contrasts and closely contested elections. As a swing state, Colorado voters wield far more power than the average voter in other states. Colorado narrowly elected Barack Obama in the past two presidential elections, but it went for George W. Bush in the two before that. The governor is a Democrat, but the state's congressional delegation is pretty much split evenly between the Democrats and Republicans. With elections so close it's not surprising voter turnout is high. In the 2014 midterm elections, 52.4% of the state's eligible voters went to the polls—the fourth highest in the country.
5. People tip better in Colorado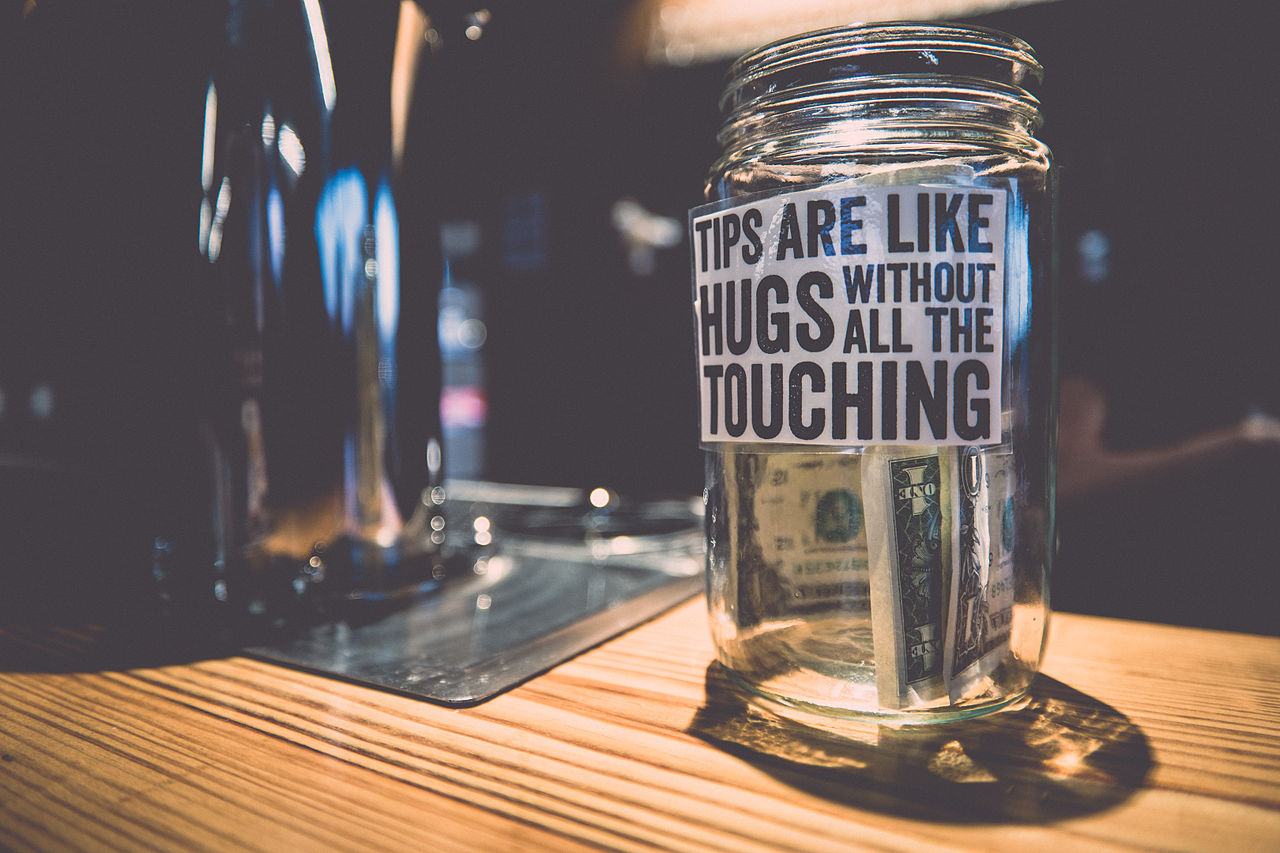 According to Square, which tracked millions of credit card transactions, Colorado is among the most generous states when it comes to tipping. The average tip on transactions was 16.5%—which ranked seventh highest in the country. In measuring cities, the study found Denver was the most generous large city in the country.
6. Not as welcoming to newcomers as it once was
Colorado's population has grown considerably in recent years, which has created some resentment of newcomers by lifelong Coloradoans. You'll definitely hear locals grumbling about the new arrivals, but this wasn't always the case.  There was a time when locals openly recruited non-natives to the area. Back in 1948 local game officials imported mountain goats for hunting purposes, and then they added moose in 1975 for the same reason.
7. So where do Colorado residents come from?
As of 2012, only 42% of Colorado residents were actually born in the state. The rest all moved here from somewhere else. So where did they come from? According to the New York Times these are the biggest sources of Colorado residents: foreign born—11%, California—6%, Texas—3%, Illinois—3%, New York—3%, Ohio—2%, Nebraska—2%, Kansas—2%, and Michigan—2%.
8. The locals are fit
Colorado offers so many great outdoor activities there's really no excuse for being a couch potato. That fact is represented in the state's obesity rate—20.4%. That may sound like a lot, but it's actually the second-lowest rate in the country. You don't have to become an ultramarathon runner if you live here, but you'll probably find yourself doing activities outdoors more often than in other states.
9. But do they take it too far?
Colorado is focused on health and fitness more than most states, but that also means it falls hard for the latest fitness, health, and food fads. The state is #1 for CrossFit enthusiasm, and actually has the most CrossFit affiliates per resident of any U.S. state. It also searches online for "paleo recipes" and "gluten-free diet" more than any other state.
10. Anti-vaccination force is strong in Colorado
If polio or smallpox make a comeback in America it'll probably start in Colorado because when it comes to vaccinating kids Colorado is apparently trusting the advice of Jenny McCarthy over that of its doctors. According to the CDC, only 81.7% of Colorado kindergarteners were vaccinated, the lowest rate in the country.
11. Local celebs
Colorado churns out famous actors, athletes, and other celebs with amazing frequency. Locally-sourced famous people include Amy Adams, Madeleine Albright, Tim Allen, Neal Cassady, Pam Grier, Don Cheadle, Jack Dempsey, Goose Gossage, Roy Halladay, Vincent Jackson, Alex Smith, Jerry Unser, Trey Parker, Chauncey Billups, and a whole bunch of astronauts.
12. Kim Jong-un has his nukes aimed at Colorado (sort of)
Kim Jong-un, the supreme leader of North Korea, has evil plans for Colorado. According to a 2013 North Korean propaganda video, Colorado Springs was singled out as one of four targets for a potential nuclear missile strike. Luckily, North Korea's geography skills are terrible, and the map had Colorado Springs surprisingly located in Louisiana.
13. Beer Nirvana
With 235 craft breweries Colorado is at the forefront of the great American beer renaissance. With an abundance of college brewery courses, beer festivals, and international accolades, Colorado's beer innovations extend well beyond Coors Lights' cold-activated can. In fact, according the Brewers Association, Colorado ranks in the top three for the following categories…
3rd most breweries per capita
2nd most gallons of beer produced per adult 21 and over
3rd most barrels of craft beer produced annually per capita
14. Colorado dreaming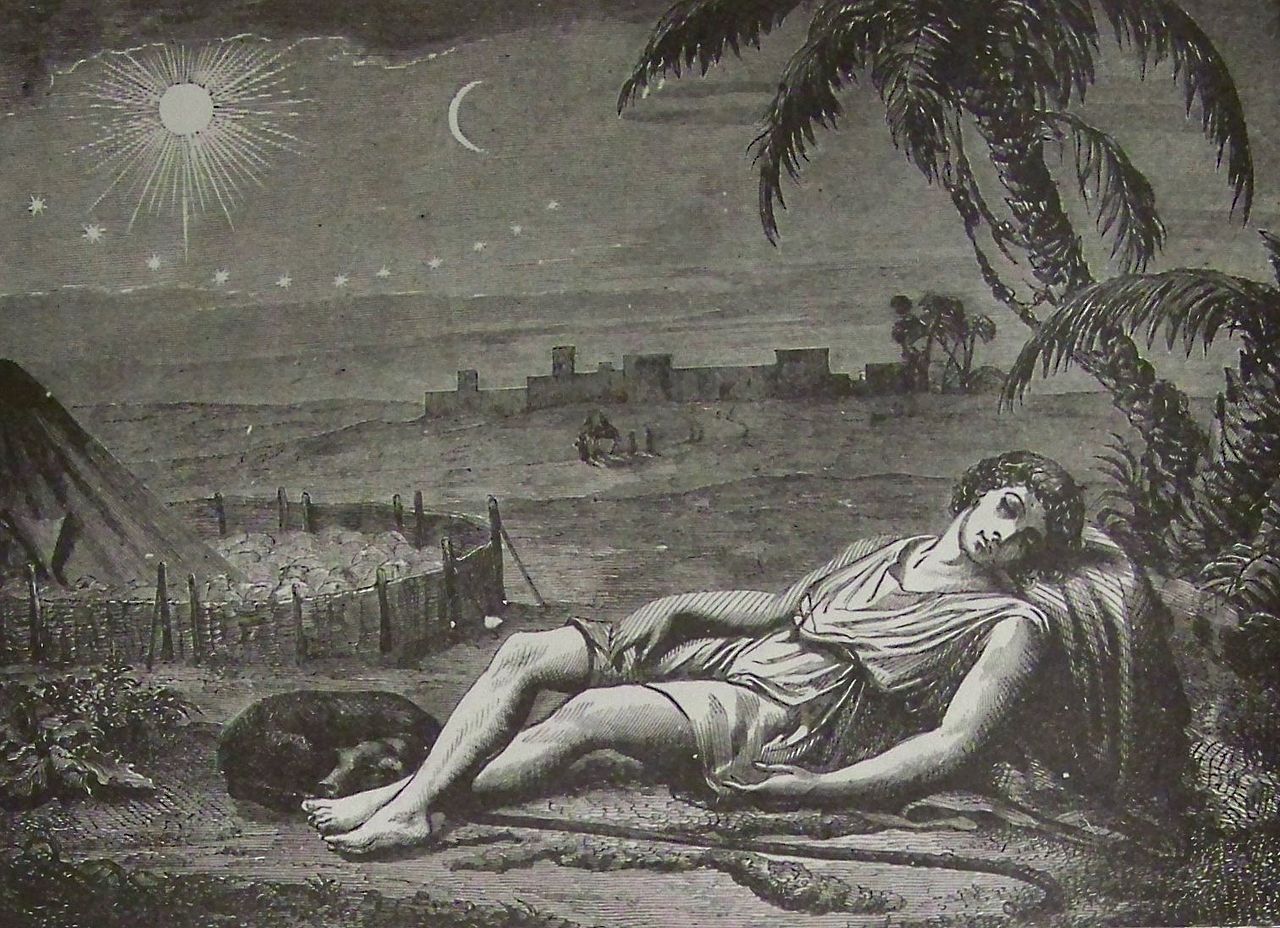 Ever have that dream where you're a canine rapper skeet shooting with your geometry teacher? Well, that looks like what's going on in the dreams of Colorado residents. According to a study by DreamsCloud, a site that helps users find meaning in their dreams, these five things appeared the most frequently in the dreams of Colorado users: dog, hello, rhyme, gunshots, and teacher.
15. Rocky Mountain high as a kite
In 2012, Colorado mellowed its marijuana laws to allow adults 21 and older to possess and consume marijuana. Not only is weed legal here, it's actually pretty affordable. According to Price Of Weed (a global price index for marijuana) an ounce of high-quality marijuana costs $241.43—the third cheapest in the country. No wonder the state has become a tourist destination for pot-hungry Kansans and Texans.
16. But that's all Colorado's smoking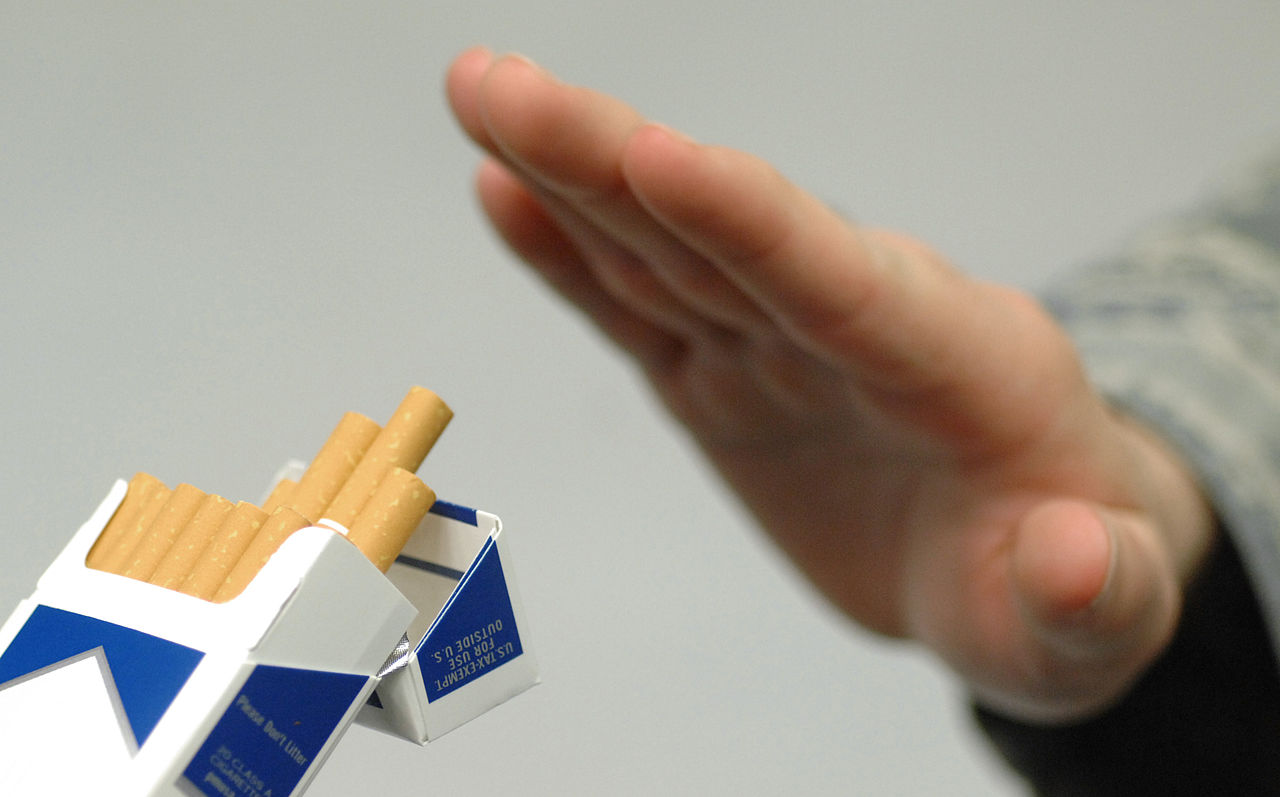 Colorado may have embraced marijuana, but that doesn't mean they'll smoke just anything. Just 17.4% of Colorado residents are cigarette smokers—the 9th lowest percentage in the country. In fact, smoking is banned in all enclosed workplaces, bars, restaurants, and casinos in Colorado.
17. It's America's highest state
With an average elevation of 6,800 feet, Colorado is America's highest state. The thin air at those heights does create some unique issues though. Baking measurements have to be adjusted for the altitude, alcohol is more potent, and hangovers are more intense. On the upside, it provides a fantastic training environment for endurance athletes. If a mile high simply doesn't do it for you then consider moving to Leadville, Colorado. The former silver mining town sits at 10,152 feet
18. It's a land of Olympians
You'd think a state that's home to both the U.S. Olympic Committee and the Olympic Training Center would aspire to host the Olympics, but Colorado had the opportunity to host the 1976 Winter Olympics, but the state's voters turned it down.
19. Plenty of student loan debt
Got student loan debt? You'll find plenty of people to commiserate with in Colorado. Over 19% of local residents report having student loan debt—seventh highest in the country.
20. It's raining men
If you're a man age 25-33 looking to meet a similarly aged woman you can expect some serious competition. That's because for every four females in Colorado between the ages of 25-33 there are five men—the eighth highest ratio in the country.
21. Looking for a job in high tech?
Jobs in science, technology, engineering, and math (STEM) pay about 64% more than the average occupation. However, pay for STEM jobs varies by state. According to a Bloomberg survey, Colorado has the eighth-highest average salary for STEM jobs in the country—$81,871. It also has the third highest percentage of residents with science and tech degrees (10.62%)
22. People live longer in Colorado
Colorado isn't offering immortality, but statistics show the state is a fountain of youth. The average life expectancy in Colorado is 80 years, just a little over a year less than first place Hawaii (81.3 years), and five years more than last place Mississippi (75 years).
23. No country for old men and women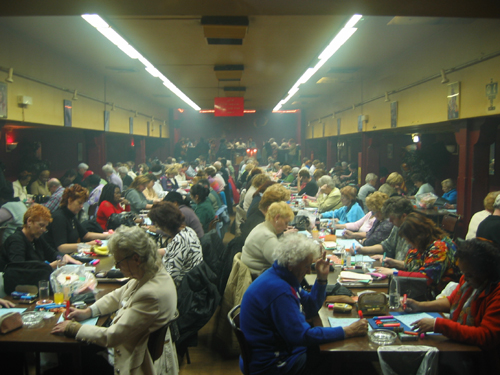 Despite the longer lifespan, there are surprisingly few people over the age of 65 in Colorado. Just 9.7% of residents are seniors, the fourth lowest in the country. One possible reason is the low number of bingo parlors in Colorado—just 32. Florida, whose population is 17.6% seniors, has a whopping 173 bingo parlors.
24. Chipotle was born there
Chipotle is not the culinary pinnacle of Colorado cuisine, but the tasty burrito chain that won America's heart got its start as a single burrito shop in Denver. There are now 70 Chipotle restaurants in Colorado alone and around 1700 worldwide.
25. Good food
Colorado has its own food traditions (Rocky Mountain oysters, grilled buffalo, chile verde…), but it's more than happy to borrow from its neighbors, provided that neighbor isn't Utah.
26. No shortage of 14ers
Colorado is famous for its mountains, particularly its abundance of mountain peaks over 14,000 feet. The state is home to 53 of them, the most in the country, and considerably more than Alaska (21), California (12), and Washington state (2).
27. They grow 'em bigger in Colorado
While plants and trees tend to grow smaller at high altitudes that isn't the case for everything. According to the online condom store Condomania, there is nothing small about the condom orders shipped to Colorado. The state ranks in 10th place for orders of larger-sized condoms.
28. Low energy costs
While it's common in most states to spend a high percentage of your income each month to heat/cool your home and fill up your gas tank that's simply not the case in Colorado. According to WalletHub, Colorado's average monthly energy costs are $244 per month—the lowest in the country. That's a lot cheaper than the the $410 per month Connecticut residents have to pay.
29. Naive car owners
Car theft is a problem in all states, but Coloradoans could do one simple thing to prevent their cars from being stolen—stop leaving their keys in the car. According to the National Insurance Crime Bureau, Colorado has the fifth highest rate of car theft resulting from the owner leaving his/her car keys in an unlocked car. Seriously.
30. Halloween is a little different in Colorado
Costume parties in Colorado are a little more interesting than in most other states because of the state's unique preferences. According to 11 years of Google data, state residents search online for the following costumes more than any other state: Assassin's Creed, Avengers, disco, elephant, fake mustache, gorilla, nun, pilot, robot (tie with Washington), Rocky (tie with Pennsylvania), unicorn, Yoda (tie with Arizona).
31. Colorado home prices rising fast
According to CoreLogic, Colorado home prices rose by 9.8% between February 2014 and February 2015, a bigger jump than any other state in the country. If you're looking for a home to buy in Colorado check out Estately.com. Search through thousands of homes for sale in Colorado and get updates on new homes every 15 minutes.
– – – – – – – – – – – – – – – – – – – – – – – – – – – – – – – – –
Estately is a national real estate search site whose articles have been featured in the The Wall Street Journal, CNET, San Francisco Chronicle, Houston Chronicle, NBC News, Philadelphia Magazine, GeekWire, The Denver Post, and more.