Love tall oak trees? Fantasize about colonial cottages that withstood the revolutionary war? Enjoy the amenities of a big city, but prefer a calm, quiet place to call home? If you're looking to move to a lush and lovely suburb within commuting distance of NYC, Summit, NJ may just be the place for you to settle down. Here's why!
1. No one told you NJ was this beautiful 
They call it Dirty Jersey. They call it the armpit of America. Let them – it's their loss. Because they also call it the Garden State for a reason. Summit is home to some of the most gorgeous foliage in the fall and pristine, peaceful snow falls in the winter. Spring and summer are dotted with cherry blossoms, and some of the best produce in the region comes from this state.
2. Don't love quaint, charming, and historic? Move somewhere else. 
Summit's homes have the kind of charm you can't build in the 21st century. Some have even been around for centuries. All are distinct; all are distinguished. These beautiful establishments are known for warm wood details, colonial and tudor accents, and large backyards full of towering oak and pine trees. You can check out Summit homes for sale HERE.
3. Minutes from the greatest city on earth. 
Summit's primary attraction is its commuting distance to NYC. Summit's downtown train station will connect you to New York Penn Station in as little as 35 minutes on The Midtown Direct. Perfect for all those who work in the city or love to catch a Broadway show on the weekend.
4. A bustling downtown.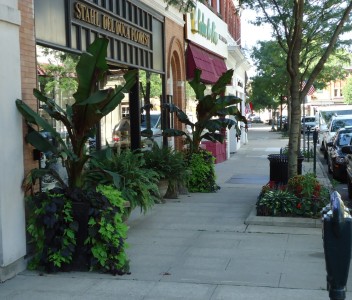 While NYC is just a train ride away, you'll find everything you need right in the heart of downtown. Summit's downtown includes a bevy of restaurants, coffee shops, clothing retailers, a movie theater, gourmet food stops (wine, cheese, an organic butcher), a pottery painting spot, and several yoga studios and fitness centers. Not too shabby for an adorable suburb!
5. Ohhhhh the diners.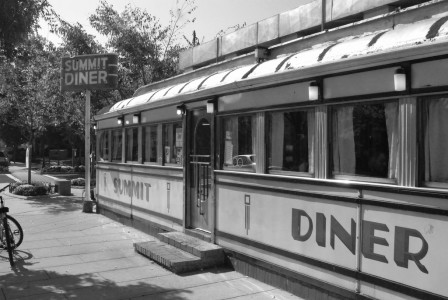 The Summit Diner is one of the few still-operating "rail car" style diners and dates back to 1938. The food is just as greasy and just as delicious as it ever was. Summit's 24-hour Broadway Diner (touting the best pancakes in the world) is also worth a stop. Local favorites are disco fries and the black and white milkshake. Don't miss 'em!
6. Private school education at a public school price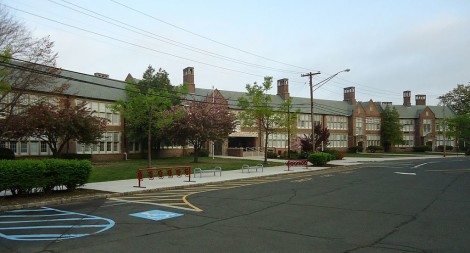 Not only do the schools look like sweeping castles, but there's a lot of learning going on inside of them. The high school has been ranked by Newsweek, The Washington Post, and The Daily Beast as one of the leading high schools in America.
7. Why go to Broadway when a high school play is just as good?

Yes, that's a picture of a high school play you're looking at. In 2002, Anne Avery Poyner took over the high school drama department and lead it to countless Papermill Rising Star Awards. Every year, several students place in a national speech, debate, and performance competition.
8. Art abounds.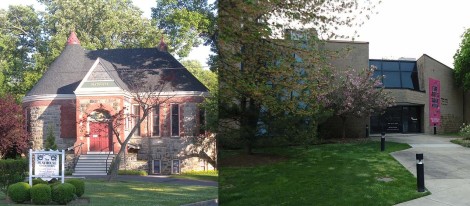 Catch a play at the historic Summit Playhouse or check out some local artwork at the Center for Visual Arts. Who said you have to schlep to the city for a dose of culture?
9. Take a walk around Briant park.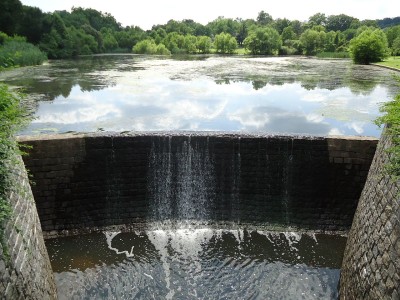 It's beautiful just about any time of year, and the one-mile loop, with fitness stations along the way, is perfect for runners.
10. You won't find a better selection of vinyl in NYC.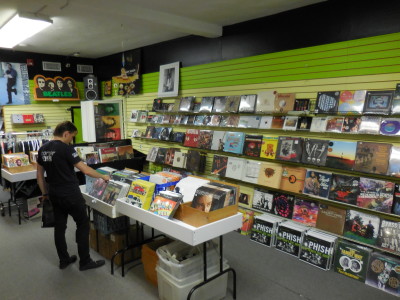 Scotty's Record Shop is a vinyl collectors dream with a huge inventory of new and old finds.
11. Winters can be tough.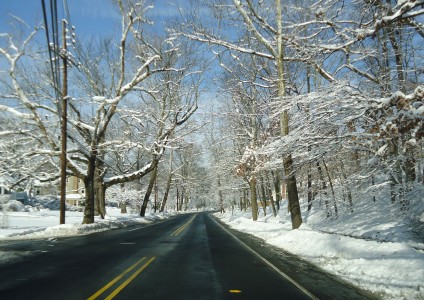 Albeit beautiful.
12. But summers couldn't be better.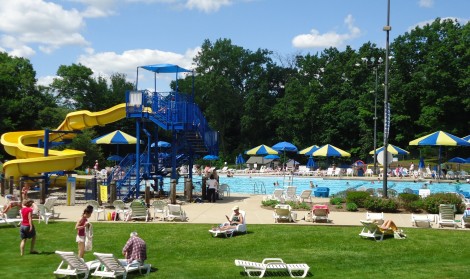 The Family Aquatic Center is a great place to beat the heat.
13. No, summers really couldn't be better.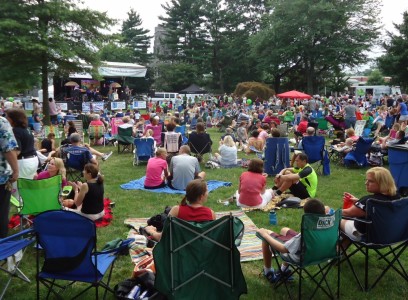 The Hot Summer Nights Concert series brings the whole town together.
14. The library is large and in charge.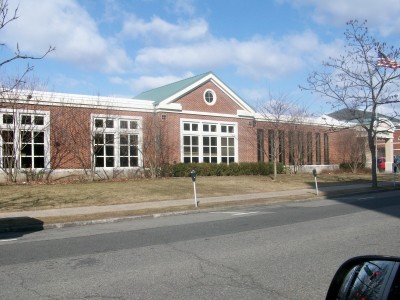 The recently renovated Summit Free Public Library has every book you'll ever need and hosts plenty of cultural events, including Mondays at the Movies, where they screen award-winning, foreign, and independent films. Located in walking distance from the Middle School and High School, it's an easy after-school stop for students.
15. Everyone looks forward to the cherry blossoms.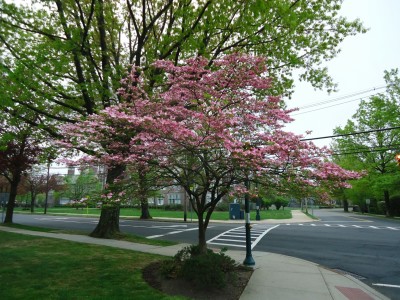 Thousands of people travel to Washington, DC to see the cherry blossoms bloom in all their glory. People in Summit just walk outside their front doors. There's really no arguing with their beauty.
16. Plenty of Parks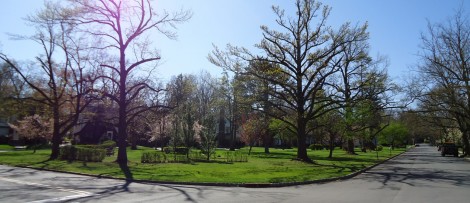 With all its greenery, it's no surprise that Summit hosts an abundance of parks. The Memorial Park is a go-to spot for weekends with the kids and the annual 4th of July fireworks display.
17. A piece of history.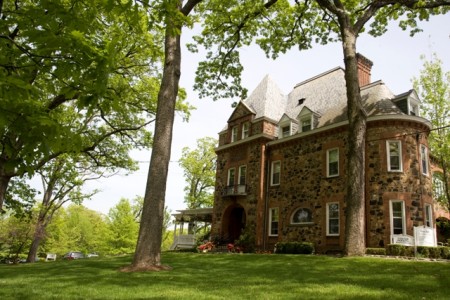 Once upon a time, Summit was a vacation destination for wealthy New York residents seeking fresh air. Wealthy professionals have sought out Summit's beauty and charm since as early as the 1800's.
18. Meryl Streep was born here.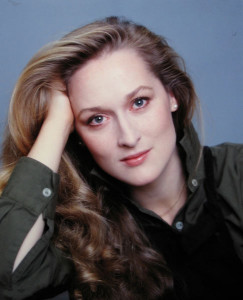 And she did pretty well for herself.
19. The Velvet Underground got their start here too.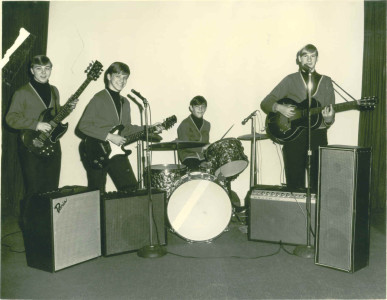 Their first paid gig was for $75 at the Summit High School Prom.
20. Get where you need to go.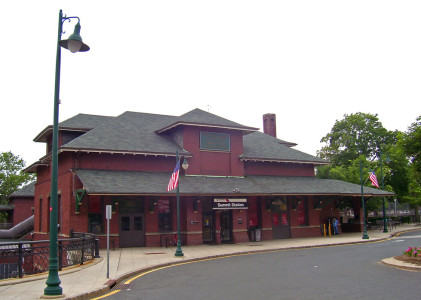 The summit train station will connect you to NYC, which will connect you to just about everywhere else in the world. Live in Summit and see the world!
Summit, NJ – rich in culture, history, and beauty. The perfect place to raise kids. The perfect place to call home. Explore homes for sale in this gorgeous colonial town on Estately.com or with our Estately App. Download it for free today!
OTHER ARTICLES FROM ESTATELY
U.S. States Most/Least Likely to Survive the Zombie Apocalypse