Napa Valley and wine are nearly synonymous, but there's so much more to this gorgeous slice of the California coast than vino. Just a short drive from San Francisco you'll find a veritable treasure trove of foodie paradise, outdoor adventures and once in a lifetime opportunities. Does wine make it better? It can for some, but it's far from a requirement. In fact, the entire Napa region is very family friendly!
Forget Disneyland, Hollywood and the beaches (well, sometimes). Head to Napa and discover these 20 must-see and must-do activities—no designated driver required.
Get the Royal Treatment at Castello di Amorosa!
What do you do when you have millions to spare, a love of all things medieval and a plot of land in Napa Valley? Build your own castle, of course! Yes, technically the Castello di Amorosa is a winery, but it's also one man's incredible imagining of the ultimate Italian castle. Plus, you'll find the best parties in town here. Check out the Pagan Ball, Hot Havana Nights or a romantic Valentine's dinner like no other.
Go to a 3 Michelin Starred Restaurant
There are only two three-Michelin starred restaurants west of Chicago, and they're both in Napa Valley! Both also feature a chef's tasting menu, the best way to treat your palate. Try out The French Laundry or The Restaurant at Meadowood. The French Laundry even has a 100 percent vegetarian option.
3. Get the Best Butterscotch Pudding of Your Life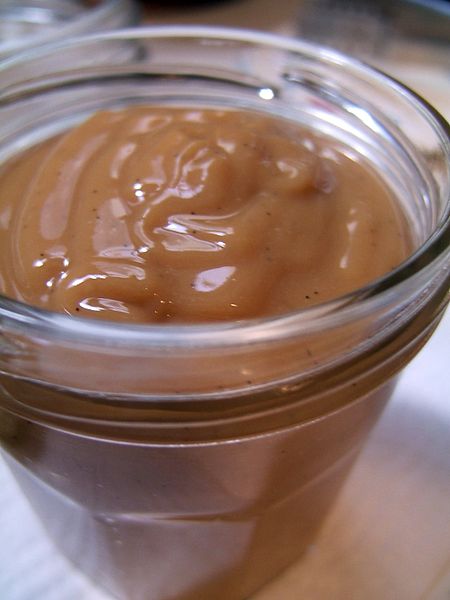 Napa Valley is a foodie's dream come true, so what's up with the butterscotch? It might not sound that legendary, but it's fresh, freckled and highly addictive. You'll find it at Market in St. Helena, a cozy restaurant that's all American. Get it to go and tick this beloved dessert off your Napa bucket list.
4. Go on an African Adventure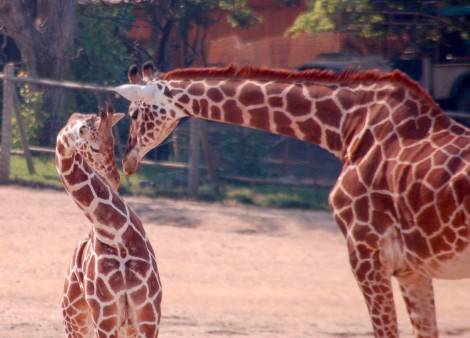 An African safari in the heart of Napa? Why not? Known as the Sonoma Serengeti, you can stay amidst wild beasts, wake up with giraffes grazing next to your hut, save the wild cheetahs and more. Special packages include romance specials, a girls getaway and of course a wild weekend in wine country. Wildebeests and wine are the perfect pairing.
5. Cycle Your Way around Town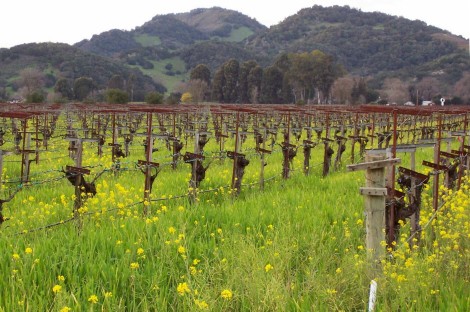 Rent a bike and set off on a guided tour or on your own adventure. Biking from winery to winery, or simply along the curved trails, is a fantastic way to get in your workout while seeing wine country in an entirely new light. Ask nicely, and many wineries will even let you bike through the vineyards. However, keep in mind that you can get a DUI while operating a man-powered two wheel vehicle (so plan accordingly!).
6. Take a Photo by the Napa Sign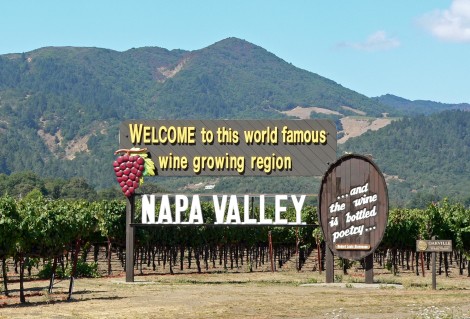 The wine country equivalent of the Welcome to Fabulous Las Vegas sign, no trip is complete without taking a selfie at this famous landmark. There are always plenty of other tourists nearby to snap a photo for you, and you may need proof that you indeed traversed beyond those famous wine cellars.
7. Get Full of Hot Air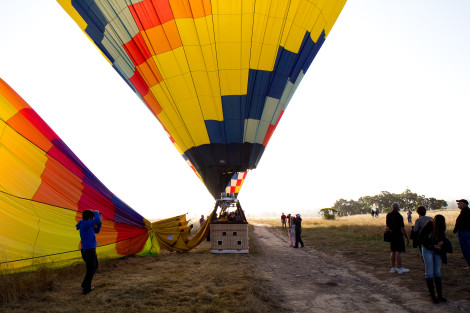 Hot air balloon rides are romantic, but a ride in Napa puts all others to shame. Schedule a morning trip and watch the sun rise over the rolling hills. It's the perfect place to propose, celebrate a special occasion or simply enjoy a once in a lifetime morning mimosa with an unparalleled view.
8. Practice Yoga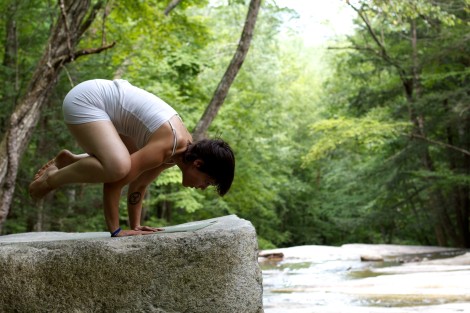 Yoga studios are popping up all over Napa, whether you prefer Bikram for a much needed vino detox or yoga amongst the grapevines. "Working out" on vacation is a challenge, but not when you're focusing on mindfulness, flexibility and perhaps have a tasting to look forward to after your savasana. Is there a pose to strengthen your drink hand?
9. Sample Everything Oxbow Has to Offer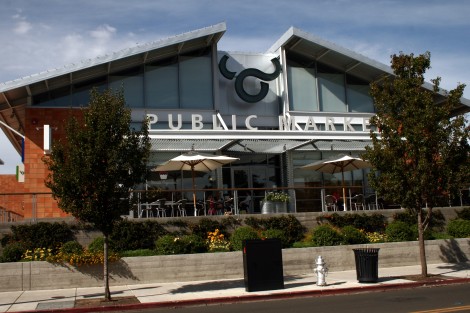 Can't decide which restaurant to try? A local favorite, Oxbow Public Market is the equivalent of an indoor food truck pod, brimming over with sweet treats, delectable meals sourced locally and goodies like raw honey from nearby beekeepers. When traveling in a group, or when you simply can't decide which fare sounds best, Oxbow never disappoints.
10. All Aboard the Wino Express!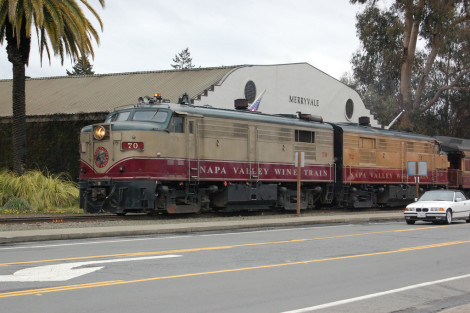 The wine train is an absolute must-do even if wine tasting isn't on the agenda. A full-service train, you can indulge in an unforgettable meal while seeing the region from an entirely new perspective. However, make sure you book in advance (especially for special occasions). Tickets sell out quickly.
11. Become a Jet Setter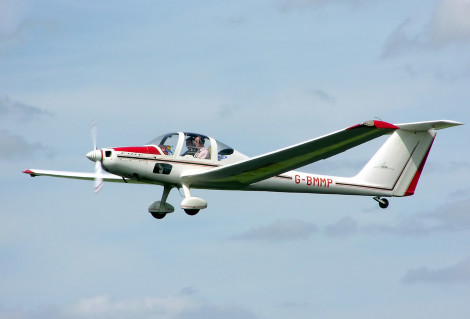 A jet or plane tour of Napa gives you a bird's eye view of the area along with a few adrenaline spikes for good measure. It's the perfect nightcap for your adventure, especially if you time it to coincide with popular hot air balloon times. Become part of the Napa landscape and see what those vineyards look like from a new angle.
12. Check the Events Calendar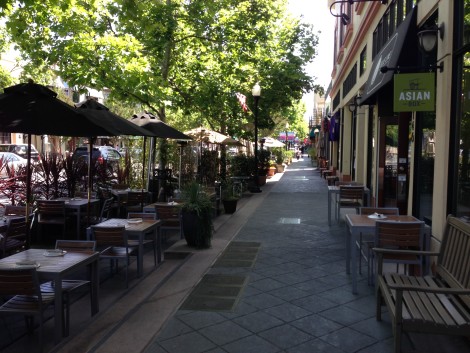 There's always something happening in downtown Napa, often for free and spilling over with samples, sensational music and fun for the entire family. From the Blues, Brews and Barbeques events to complimentary plays popping up in downtown, visit the Napa Chamber of Commerce site before your trip to see what's cooking (or fermenting!) when you visit.
13. Cook Up Some Fun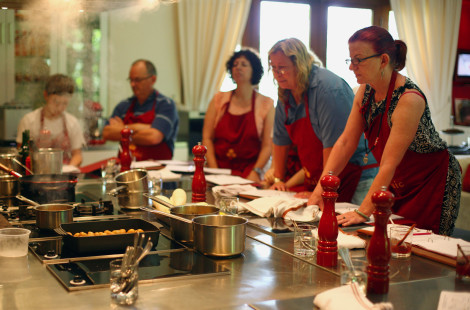 No gastro epicenter would be complete without world class cooking classes. The Culinary Institute of America has a campus in town, and CasaLana Gourmet Retreats is another option to get your hands dirty. Learn to cook with wine, locally sourced ingredients and discover a skill on this vacation that will serve you for years to come.
14. Be Fueled By Fine Wine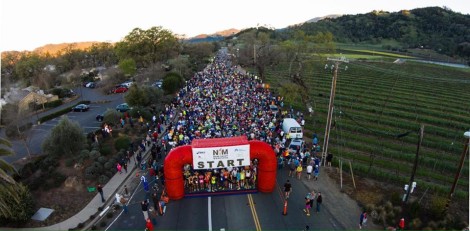 If you're a runner, it's time to add a Napa Valley medal to your bling chest. There are 5K's, 10K's, half marathons and full marathons taking place year-round. It's one of the best places to run thanks to moderate temperatures, gorgeous views and some challenging hill courses if that strikes your fancy. Plus, with a chilled glass waiting at the finish line, you have more than enough incentive to push through.
15. Snap Some Drool-Worthy Photos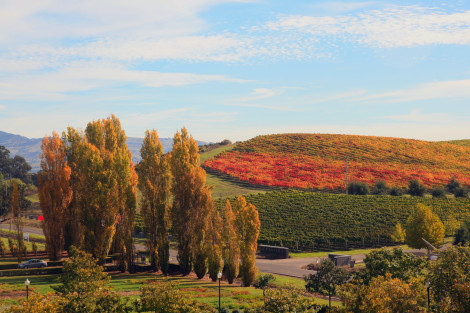 Any time of year is a great time for a Napa visit, but the spring and autumn are particularly kind to photographers. Memorialize the changing leaves, the budding grapes, the dedicated workers and unbelievable vistas. There's a reason so many galleries and photographers call this slice of California home.
16. Feed Your Film Geek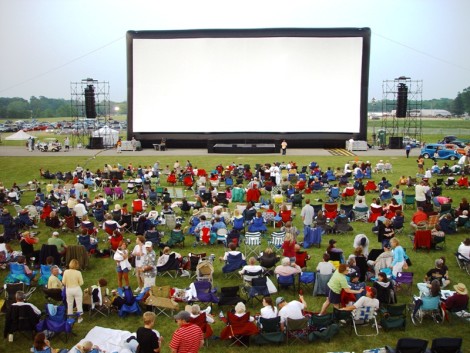 The Napa Valley Film Festival offers year-round events, many of which feature films based in the Napa area. Napa filmmakers and welcome visitors can enjoy a flick in gorgeous surroundings. Ending a day of adventure with a film at dusk or lecture with a visiting director is the perfect segue before dinner and drinks. Napa takes "dinner and a movie" to an entirely new level.
17. Dance at River Terrace Inn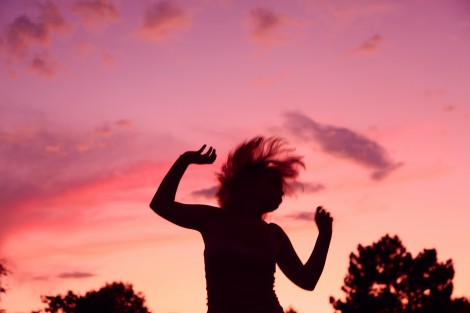 There's live music throughout the Napa region, but the River Terrace Inn boasts one of the longest-running live shows around. Spanning everything from the doo-wop 50s era to today's hottest tracks, let loose on a patio that overlooks the vineyards. It's the perfect place for a date, night out or to connect with fellow Napa lovers and locals alike.
18. Dine at a Morimoto Restaurant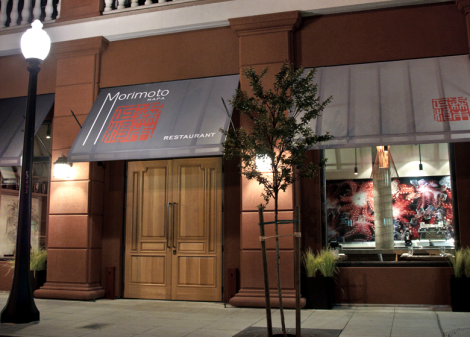 Another restaurant on a foodie's bucket list, the famous Morimoto has digs here and it's worth making reservations in advance. Innovative and eclectic dishes abound, with updates constantly being made. However, this particular restaurant is well-known for desserts that are more works of expansive art than treats you know and love.
19. Library Geeks Unite!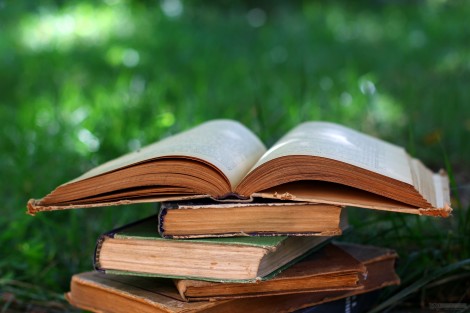 The Napa Valley Library goes together with wine country like Pinot noir and steak tartare. Slip in and check out some books perfect for reading in a vineyard, or discover what's on tap for the little ones on the trip. A great source of history, insider information and "secret" local tips and tricks, the local library should be a first stop to ensure you're in the know from day one.
20. Get to Work!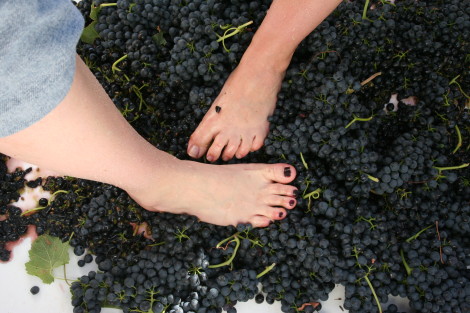 Many wineries, vineyards and tour companies more than welcome grape harvest volunteers. If you really want to take your relationship with Napa to the next level, you need to get your hands dirty (and maybe your feet!). There are various options for type of work and length, and although harvest is in the autumn there are volunteer opportunities year-round.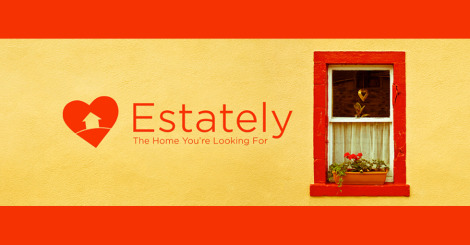 Napa Valley is calling you by train, jet, or hot air balloon! Explore this this stunning region for yourself, and you might just decide to make it a place you call home. If that happens, browse homes for sale at Estately.com, or you can download the Estately App for a home hunting experience that's smoother than your last Chardonnay.
OTHER ARTICLES FROM ESTATELY
20 Things You Should Know Before Moving to San Luis Obispo
27 Reasons California Is Better Than Texas
20 Things You Should Know Before Moving to Solvang, California