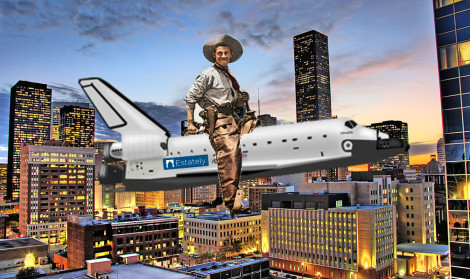 Houston is having a moment. After long being considered the Lone Star State's second-best city, it's finally getting the recognition it deserves. H-Town is topping Best Cities lists in every conceivable category: tourism, jobs, arts, food, museums, and on and on. Naturally, a population explosion is following all of the well-deserved hype about the nation's fourth largest city. So Estately compiled this list of the 29 Things You Should Know Before Moving To Houston.
Urban sprawl, ya'll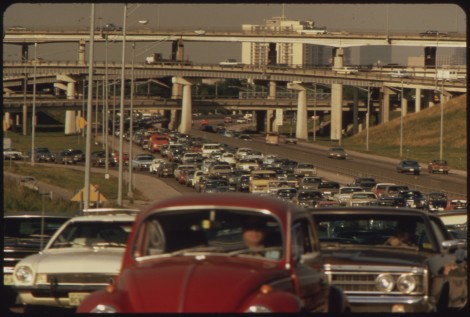 Your city's so fat, it could fit Philadelphia, Chicago, Baltimore, and Detroit inside it. No, really. Houston is the country's 4th largest city, but it spans more 600 square miles thanks to a phenomenon folks like to call "sprawl." Many blame Houston's lack of zoning laws for the city's unplanned, takes-forever-to-get-anywhere feel and the way the city's urban core seems to just bleed into the suburbs, like when your pasta sauce runs into your salad greens on your plate and you're like, ewwwww.
On the bright side, your paycheck gets to sprawl too!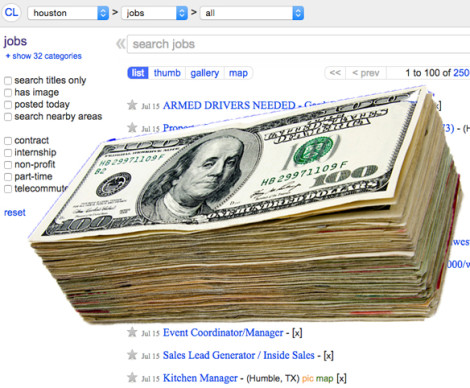 Houston is the unicorn of urban metropolises in that it has both high-paying jobs and a low cost of living. The Council for Community and Economic Research's Cost of Living Index 2013 shows that Houston has the third lowest overall cost of living among the nation's 20 most populous metropolitan areas. The same study also shows that Houston's overall after-taxes living costs are 5.6 percent below the average for all 308 urban areas participating in the survey, largely due to affordable housing costs. So in Houston, you can do more with your money… like eat out all the time
Putting your office's "multicultural potluck" to shame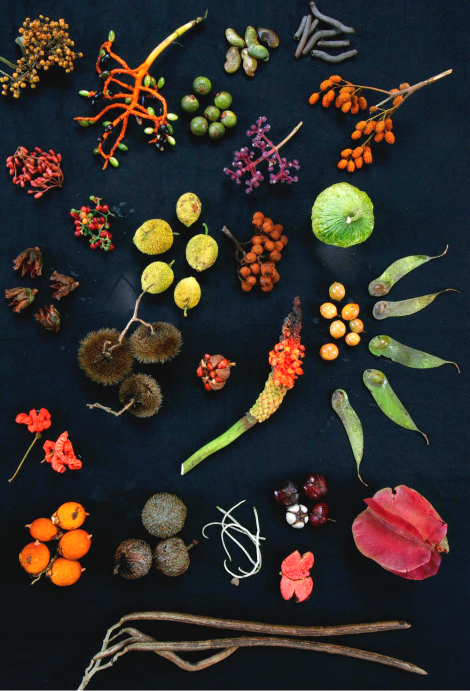 If you build a diverse population, a delectably-eclectic food scene will come.   Houston Urbanspoon (now "Zomato") boasts an astounding 98 different cuisines, the same as New York City. So if you've always dreamed of nibbling a delicate kougn amman for breakfast, slurping ramen for brunch, munching a Cuban sandwich for lunch, snacking on some Lebanese mezze mid-afternoon, perking up with some Turkish coffee, eating Uruguayan entrana steak for dinner, then satiating your sweet tooth with some gelato, Houston can make that happen. But it can't cure your heartburn; that's on you.
The real melting pot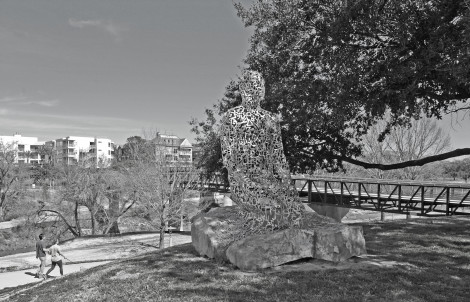 To the surprise of New York and Los Angeles, a Rice University study found Houston to be the most diverse city in the United States. In addition to a diverse population, the city hosts over 90 foreign consulates in the area. And in 2011, Houston reaffirmed its commitment to diversity by unveiling a striking art installation along Allen Parkway titled, "Tolerance." Read more about that here.
The Biggest Loser—city edition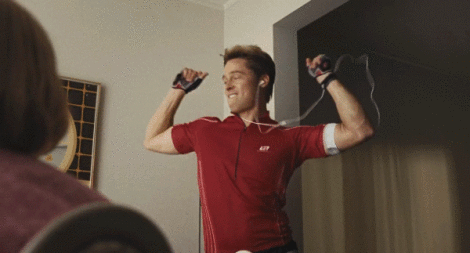 For years, Houston has been weighted down with the unflattering moniker of "America's Fattest City." But no more! Shreveport, LA, not Houston, has recently earned this robust distinction and the Houston metropolitan area has shed its collective spare-tire. Was it secret food rationing? City-mandated spinning? Houston, how did you do it? Seriously… it's swimsuit season.
No zoning zone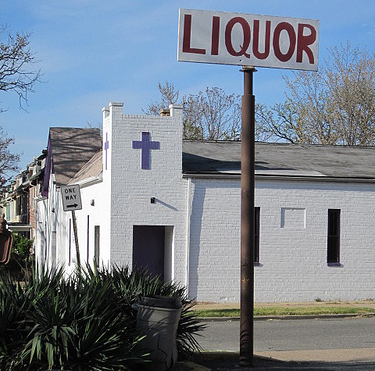 If you fell asleep on a cross-country roadtrip, woke up, looked out the window and saw a martini bar, a church, a hardware store, an erotic bakery, and a preschool all in the same strip mall, you would totally know, I'm in Houston! Google maps, who needs ya. Houston is the only major U.S. city without zoning ordinances, which allows for more, um, flexibility in land use. This little quirk often makes for unexpected bedfellows, so don't be surprised when your neighbor starts running a pawn shop out of his garage. You've been warned.
BBQ died and went to Houston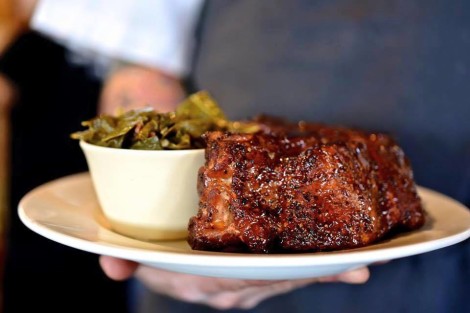 We're never going to get this part right, but here goes: Houston is a BBQ town. You can get any kind of it, any where you want it, any time of day. Some of the legendary joints include Killen's Barbecue, Gatlin's, Triple J's Smokehouse, and countless more. There is plenty of traditional Texas BBQ to be found but, as usual, Houston sets itself apart by putting a new spin on this culinary tradition by smoking pretty much anything.
Recession, reschmession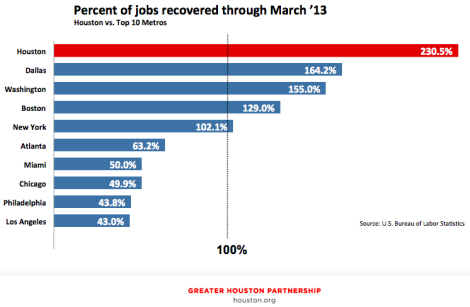 While the rest of the country bought a one-way ticket to a really not very fun economic detour called "Recessionville" back in 2008, Houston thought, naw, let's keep creating new jobs and making boatloads of cash. Only New York City is home to more Fortune 500 companies than Houston, which hosts a whopping twenty-three. Most people know that H-town should probably be renamed Oil Town, thanks to hometowners like ExxonMobil, Halliburton, and Shell Oil, but the city is also home to the world's largest medical center, Texas Medical. Companies such as HP, AT&T, and Continental Airlines also contribute to the treasure trove of jobs this city offers. So, if you need a job, there's no better place to look than Houston.
This state ain't big enough for the two of…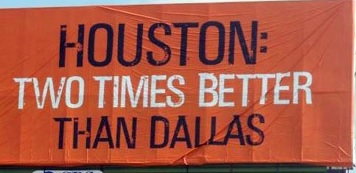 Well, it obviously is, but that doesn't stop Houston and Dallas from constantly competing for Texas supremacy. The rivalry between the state's two most populous and prosperous cities usually goes something like this, ahem:
Houston: "You highfalutin, Lacoste-wearin' preppies!"
Dallas: "You s$%&-kickin, mule-ridin', swamp people!"
(Scene)
Let's settle this right now, shall we? Houston is better. There, it's done. Sorry Dallas. You can go back to polishing the pennies in your loafers now.
Living in a linguist's paradise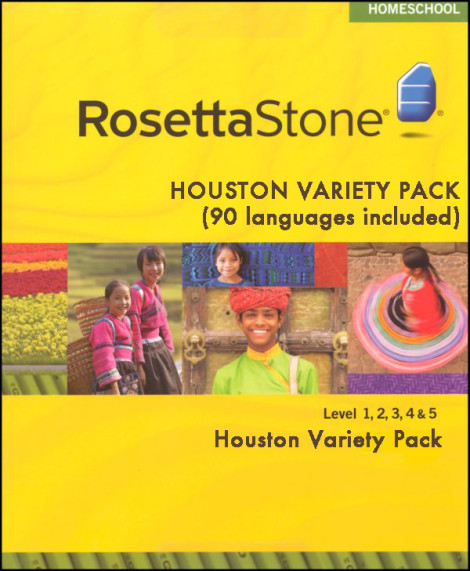 Polyglots will feel right at home in this city in which more than 100 languages are spoken. Can you even name 100 languages? .Houston's mayor Annise Parker honored this incredible fact in 2013 by signing an executive order mandating that city agencies deliver all essential public information in English, Spanish, Vietnamese, Chinese, Arabic, and Urdu.
Pride City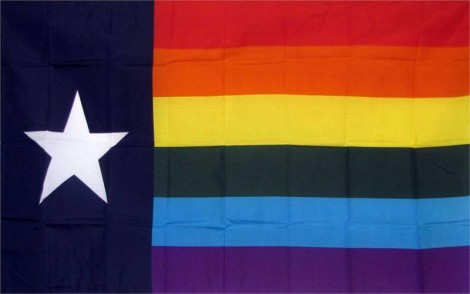 Houston is a bastion of LGBT openness and acceptance, in a region of the country not typically associated with such progress. Houston's Pride Celebration, now in its 37th year, is the largest in the Southwest, with parade attendance nearing a half million people. Houston was also the first major American city to elect an openly gay mayor, Annise Parker, not once, but three times since 2010.
Space City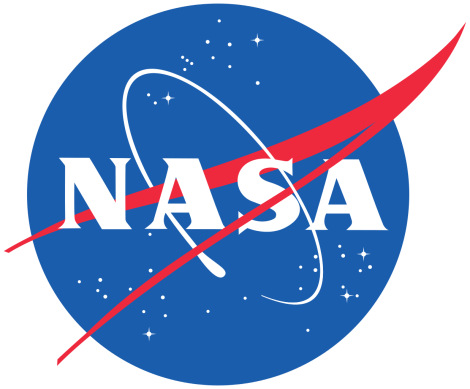 Houston earned the nickname "Space City" back in 1967 for good reason: the city is home to the Lyndon B. Johnson Space Center, the home and Mission Control Center for the U.S. human space flight program. Houstonians also take pride in the fact that the first word uttered on the moon by astronaut Buzz Aldrin was "Houston." Not to rain on Houston's space parade, but this notion has been debunked by Aldrin himself. You can read about that here. Still, "Houston" was at least in the top 10 words spoken on the moon. Respect.
Houston traffic nightmare—the 610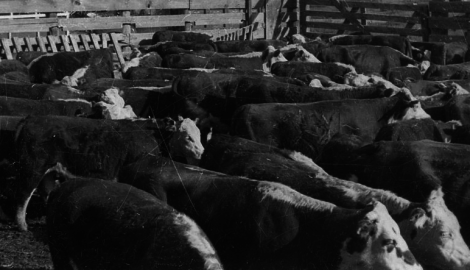 When sitting in traffic on 610 between I-10 and 59, you know longer need worry that you're being dramatic when you scream, "This is the worst stretch of highway in America!" because IT IS, according to the Texas A&M Transportation Institute.  This 3.1 mile stretch of highway sees Houston motorists collectively waste 1.18 million hours every year stuck in traffic.
Honk you!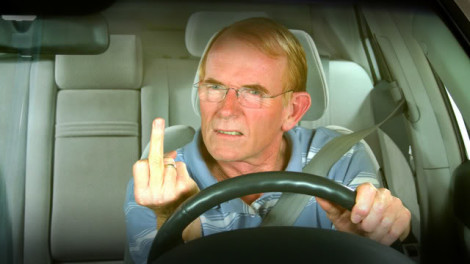 It's no big wonder then that Houstonians have also been named the rudest drivers in the country. All of the Southern charm in the world is no match for that F#$%& GUY DOING 35 IN THE FEEDER!!! Bless his heart.
Culture Club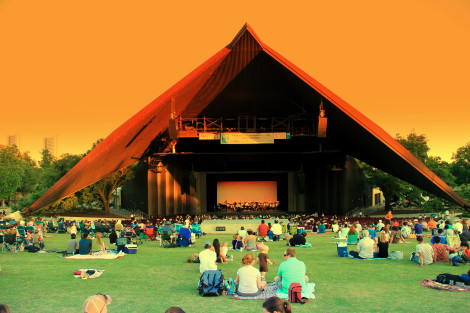 With all of these neuro-astro-chemical engineering robot tycoons milling about, you may be thinking, what's a liberal arts major like me doing here? You're probably flitting between the city's designated Theater and Museum Districts, capitalizing on the best fine arts and culture scene the great state of Texas has to offer. Admire the largest art collection in the Southwest at Houston's Museum of Fine Arts, experience Shakespeare in the Park at Miller Outdoor Theatre, absorb amazing music at the Houston Symphony, the list goes on. Bonus! Many of Houston's museums are actually free to enjoy, including the Contemporary Art Museum and the Museum of African American Culture.
Bey Town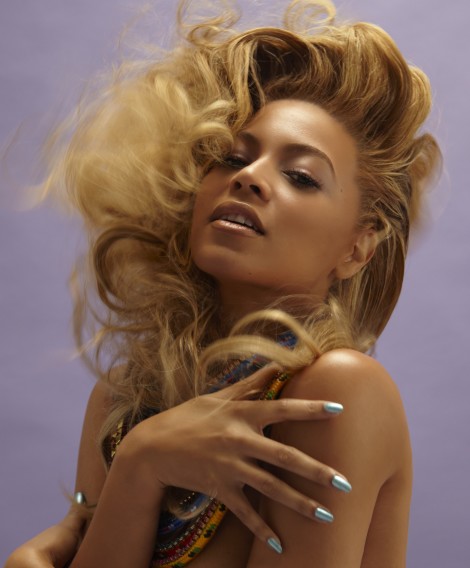 The list of celebrities from Houston is quite extensive, including Phylicia Rashad, Wes Anderson, Jim Parsons and, oddly, lots of famous siblings such as Hilary and Haylie Duff and the brothers Quaid. But the only thing anyone really needs to know about this topic, or about Houston in general, is that Beyonce was born AND raised here. There's really no reason to finish this article because you now possess all of the pertinent information about Houston. Should have started with this one.
The heat… My God, the heat (but, really, it's the humidity)!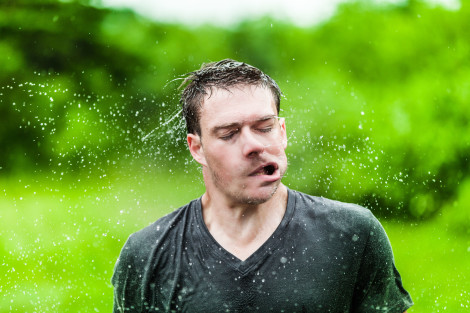 Have you ever taken a shower, dressed for work, walked 10 feet from your apartment to your car, then gone back inside to take another shower? No? Well that's life in Houston. Current Results Weather & Science Facts recently named Houston the third most humid city in America, after New Orleans and Jacksonville, so it wins the bronze medal for humidity and the American Weather Games.
Chillin' like a Houstonian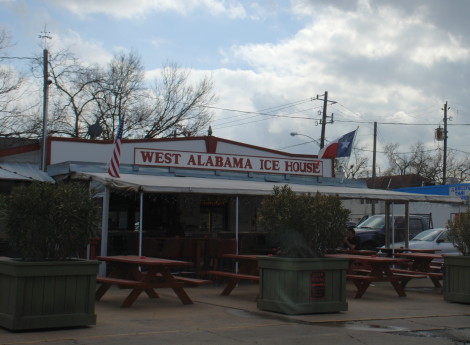 Knowledge and frequenting of Houston's historic icehouses is a way to prove legit Houstonian credentials. The very definition of an authentic icehouse proves to be controversial, but most enthusiasts agree that in order to rightfully call itself an "icehouse," an establishment must have actually sold ice back before in-home refrigeration. Today, they serve as community drinking holes, gathering places, and spots to stay cool if you air conditioning breaks.
Keep Houston weird, too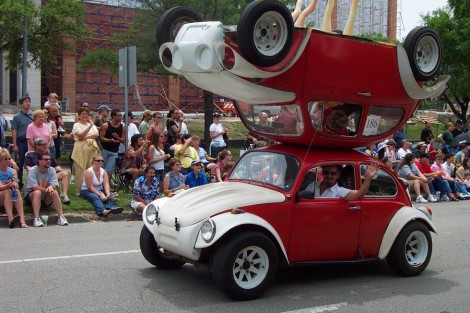 Austin seems to think that it invented the concept of the offbeat, but Houstonians know better. Between the Big Bubble, the Beer Can house, Listening Vessels in Discovery Green, The Art Car Parade, and the National Museum of Funeral History, Houston definitely brings the bizarre.
Good karma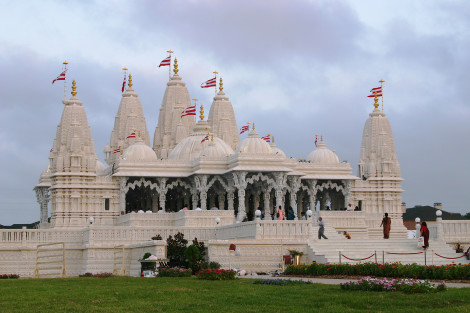 Houston's Swaminarayan Mandir is the first traditional Hindu Mandir in the nation. This place of Hindu worship was constructed in India of 33,000 pieces of Italian marble and Turkish limestone, then shipped over to Houston and assembled like a giant jigsaw puzzle. Non-Hindus are welcome at the site which also provides a rich education on Hinduism as well as Indian culture.
Abandoned wonder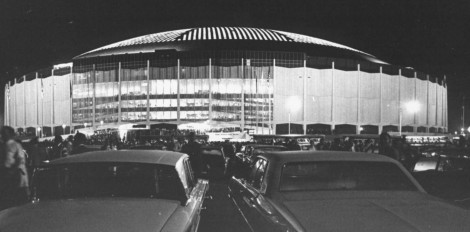 How to repurpose the 8th Wonder of the World? That's the question Houstonians have been struggling with since the Astrodome closed its doors in 1999. Many complain that the once-heralded structure is now an eyesore, but in 2013 voters rejected a plan to refurbish it. So now what? Bulldoze it and make an urban green space? Turn it into a massive indoor park like the one in Germany some city officials recently visited? Or, create the world's most epic food truck park? Let's just go with that last one.
Are you in "the loop?"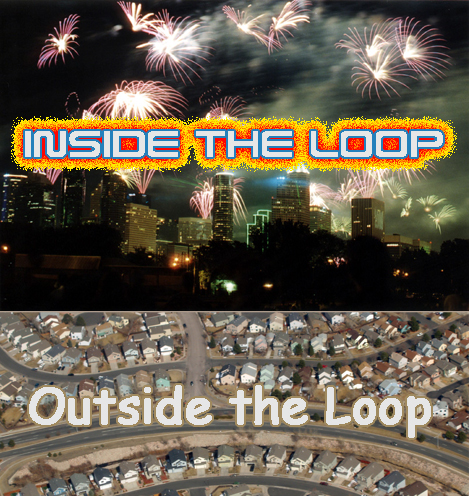 There are two types of people in Houston: those who live in "the loop" and those who don't. The two kinds don't mix often because those who live in the loop refuse to leave it, or forgot how and are now trapped inside. The loop we're referring to is the 610 loop, the inner-most of the three Houston beltways, which encompasses impossibly trendy little neighborhoods in the heart of the city, including downtown, and presumably lots of adorable macaron shops and designer dogs as well.
Worst neighbors ever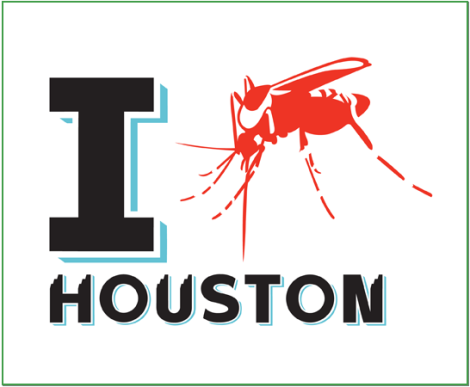 When you first get to Houston, you'll notice that everyone is constantly hitting themselves, their friends, and everything else around them. Don't panic; the town is not full of crazy people. But it is full of mosquitoes. Proximity to the gulf, lots of rain, and you've got yourself a mosquito wonderland. A vast array of different types of mosquitoes, carrying all different diseases. There's no positive way to spin this, so just buy some bug spray and hope for the best.
Insert, "Everything's bigger in Texas" joke… right here.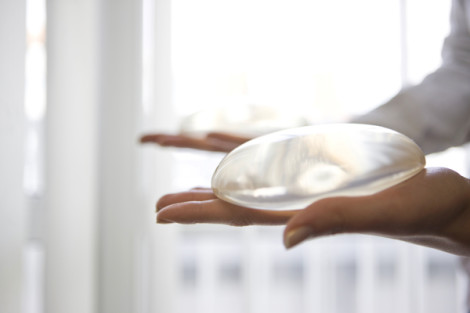 Thanks in large part to the aerospace industry, hundreds of commonly used items were invented in Houston, including memory foam, smoke detectors, and the speedo. But in 1962, two plastic surgeons at Jefferson Davis hospital were making innovations in an entirely different realm- that of the silicone breast implant. Reportedly, a dog named Esmeralda was the guinea pig for this new type of breast enhancement. This city thinks of everything.
Unshocking news: Texas home to world's largest rodeo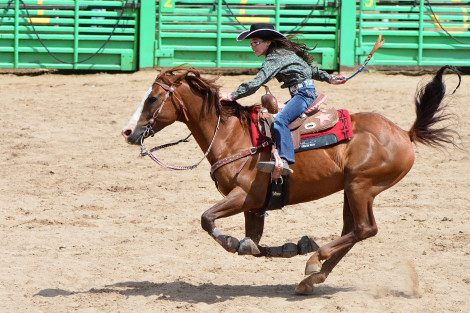 Hosting a rodeo may not seem like a big deal in Texas, but The Houston Livestock Show and Rodeo is in a class by itself. Founded in 1931, it is the largest rodeo in the world, and over 1.3 million people paid to attend this cultural mainstay in 2014. This event features not only the world's best cowboys and cowgirls, but there are concerts, children's carnivals, food and wine events, and much more.
All-you-can-watch sports buffet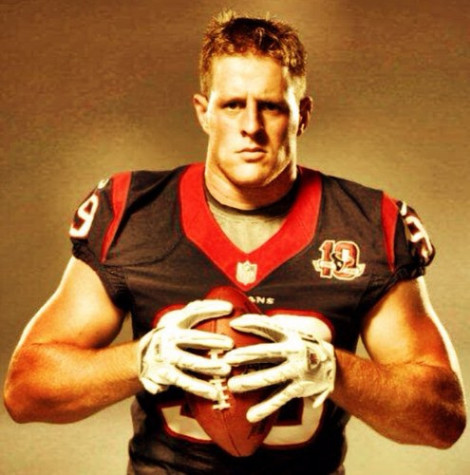 We've established that Houston is full of artists and scholars, but did you know it's also full of ballers? So many ballers, using so many different types of balls. Talking about sports! Houston is home to a professional football team, baseball team, basketball team, a men's soccer team, and a women's soccer team. There are also tons of semi-pro and minor league teams, including roller derby and ice hockey.
Nature lovers, fret not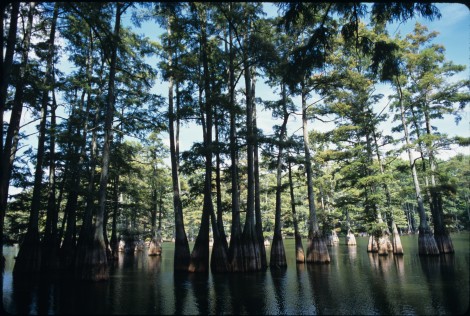 Nature enthusiasts considering a move to Houston might be wondering, does anything green exist within city limits, other than the cash flowing from oil executives' pockets? The answer is… kinda. While Houston has worked hard to create "green spaces," you'll need to wander outside the city to truly commune with the goddess, or whatever. An hour or two in any direction, you will find relaxing lakes, wildlife refuges, national forests such as Big Thicket National Preserve, Galveston beaches and access to the Gulf of Mexico.
Paranoia loves company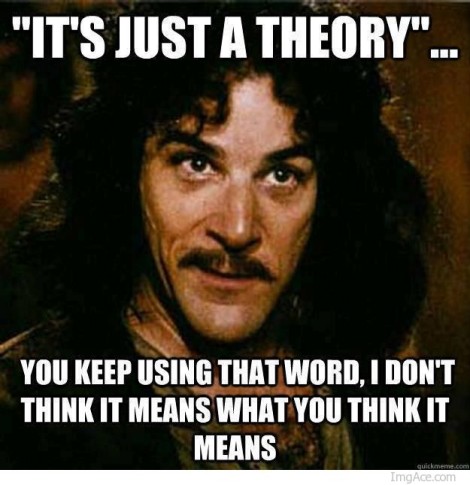 If you feel that that your tinfoil hat and fears that the government is coming for you are interfering with your social life, you might consider a move to Space City. According to recent google trends, Houstonians have been googling the term "Jade Helm" more than almost any other area of the Lone Star state. Oh, don't know what "Jade Helm" means? Do you really expect me to believe that you haven't heard that the U.S. military is coming to take over Texas? Who sent you?!
Houston real estate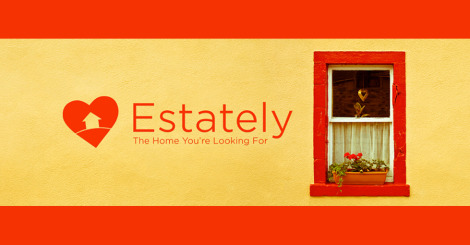 Compared to other cities of its size, the Houston real estate has long been relatively cheap, and the market remained solid during the recession. In recent years, however, home prices have been on the rise, threatening Houston's claim to offer affordable housing. But buyers, have no fear; recent declines in the price of oil and subsequent cutbacks in the oil industry are resulting in a moderate decline in new construction and home prices. Time to strike, prospective Houstonians!
If you're looking for a home in Houston check out Estately.com or download the Estately App. Both are exceptional tools for home buyers searching for their dream home.
OTHER ARTICLES BY ESTATELY
27 Reasons Texas Is Better Than California
53 Reasons You Should Live In Texas
U.S. States Most/Least Likely to Survive the Zombie Apocalypse