Located between the Pacific Ocean and the Coast Range in the heart of wine country, San Luis Obispo is a popular, laid back place to enjoy California coastal lifestyle. With fantastic weather and a great quality of life, it's surprising everyone hasn't move to SLO. Think this relaxing city is somewhere you'd like to live and buy a home? Check out Estately's list of 20 Things You Should Know Before Moving to San Luis Obispo.
1.  Think life moves too fast?
Affectionately referred to as "Slo" by its natives, "Slocals" are known for their laid back lifestyle. Don't expect that latte in under five minutes.
2. A Tale of Two Cities.
San Luis Obispo lies almost exactly in the middle of two of America's most temperate and culturally-renowned cities. Want to catch a red carpet premier? Get to Hollywood in just under 4 hours. Want to grab some life-changing Chinese food? San Fran's Chinatown is just 4 hours away!
3. The wine is fine. 
San Luis Obispo is home to over 280 wineries. Known for its Burgundian varietals, including Chardonnay and Pinot Noir, SLO is a wine-lover's paradise.
4. You can smell the fresh produce from miles away.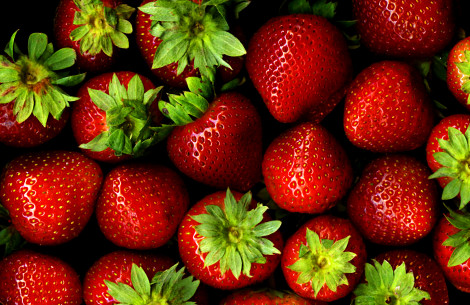 San Luis Obispo sits smack dab in California's most fertile farming region and is known for its incredible bounty of produce. The Thursday night farmers' market draws crowds from as far as LA and San Francisco for some of the best fruits and vegetables in the country, as well as various craft goods and street performances.
5. There's more than one way to get around. 
While a car will help you explore the region, several bike-friendly initiatives have made it possible to get around on your favorite two-wheeler. The first Thursday of every month is Bike Nite – a charming (and often themed/costumed) ride around town.
6. Leave your North Face behind.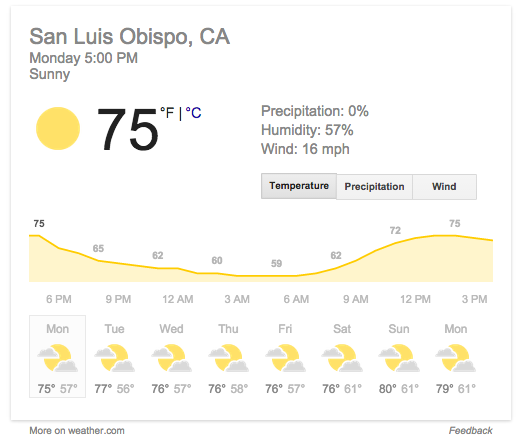 Nothing but sunny days ahead.
7. When did farming become so cool?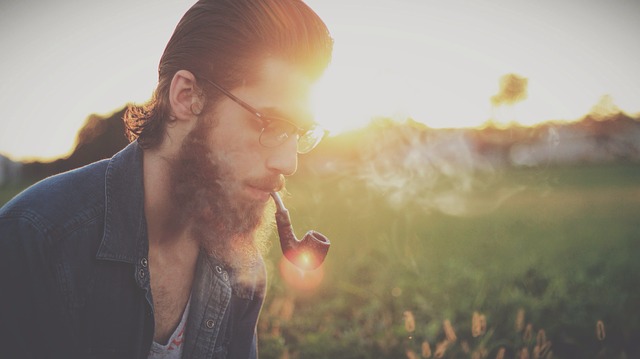 San Luis Obispo is home to Cal Poly, known for its School of Agriculture and Natural Resources, which makes for a highly-unique college culture. Think that mustached hipster wants to be a graphic designer? Nope! He's knee deep in manure. Think that chick with bangs and a leather jacket chugs PBR on Friday night? Think again! She knows more about 90-point wines than you do.
8. The hills are alive with the sound of Mozart.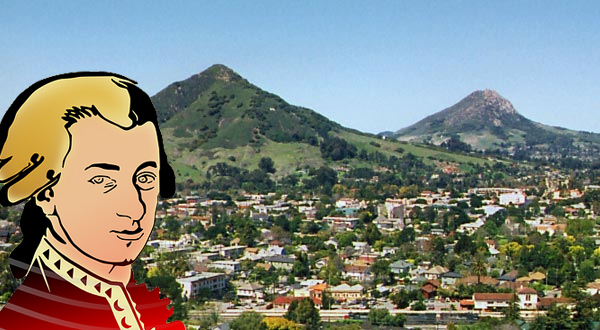 Every July, San Luis Obispo hosts it's annual Mozart Festival – now Festival Mozaic – which fills the city's dynamic venues with unique musical performances from artists around the world.
9. Think twice before spitting out your gum
One man's trash is another city's artwork! Enjoy 20 meters of ABC gum in the 700 block of Higuera Street downtown. Some Slocals love it, some Slocals hate it, but Bubblegum Alley is a testament to the city's oddball population.
10. There's more than just surf culture.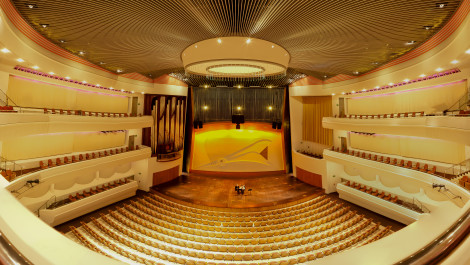 Sure, residents love the great outdoors, but they also know a thing or two about great theater. Catch a show at the state-of-the-art Performing Arts Center, the non-profit Little Theater, or the one-of-a-kind Great American Melodrama theater.
11. Film buffs don't fret!

The first US movie theater to be run on solar energy, San Luis Obispo's Palm Theatre offers a full lineup of indie, foreign, and arthouse flicks. Added bonus:  locals leave their chewed up gum on the alley wall, so you won't find it stuck under your seat!
12. Beaches… duh!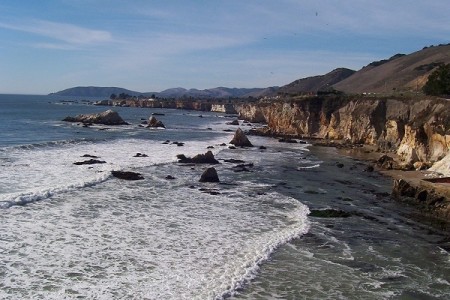 San Luis Obispo is central to some of the most beautiful beaches in the country. Try Cayucos for an incredible view, Pismo Beach for a surf lesson, Morro Bay for some relaxing family time, and Avila Beach for a beautiful boardwalk and even more beautiful sunset.
13. Get outdoors.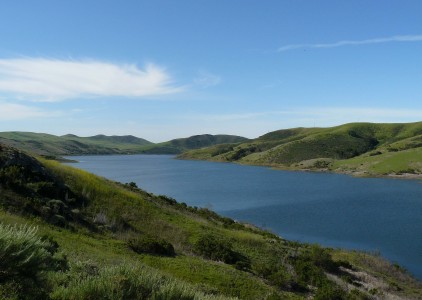 Whether you're hiking Bishop's Peak or run, or kicking back in one of the city's parks, San Luis Obispo offers endless tranquility by way of wide-open-nature.
14. Get fit.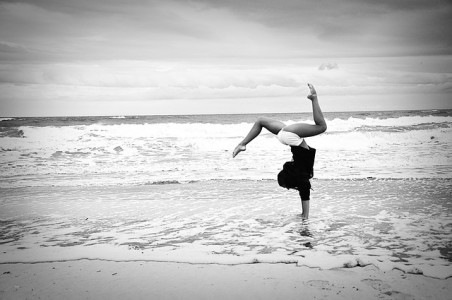 Fitness scheduling app MINDBODY calls SLO home, as do countless fitness enthusiasts. Filled with Yogis, CrossFitters, bike riders, and surfers, toned arms and almond-milk smoothies aren't hard to come by. Fit in by getting fit!
15. Did you know SLO has its own baseball team?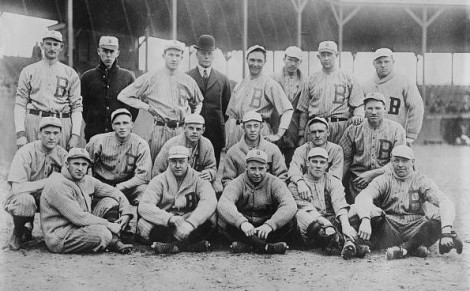 They're not going to the World Series anytime soon, but SLO Blues Baseball, a summer collegiate wooden baseball club (since 1946!), offers summertime entertainment June through August.
16. It's fun for kids, too.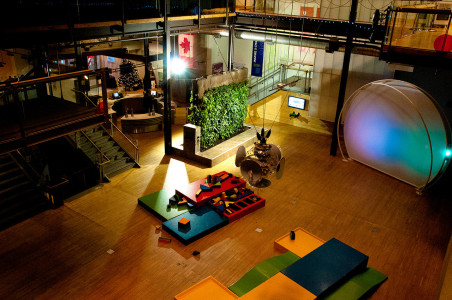 Aside from the bustling beach life that's bound to keep kids busy, The San Luis Obispo Children's Museum offers a fun and educational way for family's to spend a day together.
17. Sparky will have nothing to complain about.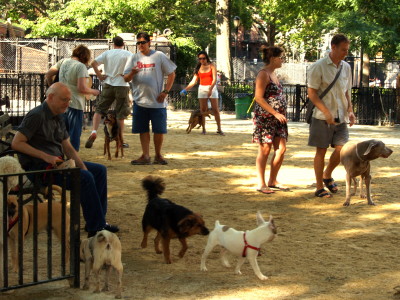 Furry friends are welcome at many local establishments and have a great time exploring the countless dog parks.
18. Shopping couldn't be easier.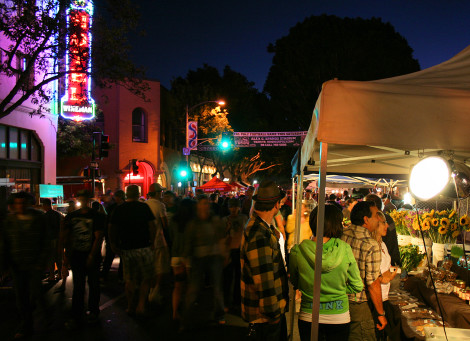 A bustling hub for big name brands and locally-owned shops, SLO's centralized downtown makes it simple to stock up in one trip.
19. Eat healthy.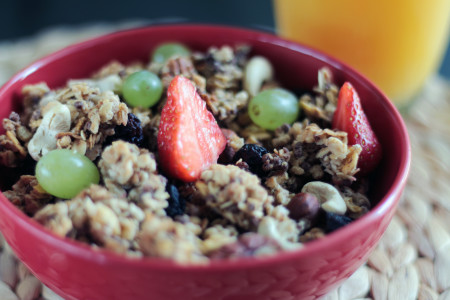 From environmental awareness to practicing good karma, Slocals are conscious about every facet of their lives. It's no surprise that there's more than a handful of excellent healthy restaurant options, including vegan and vegetarian selections. Check out Roxanne's Cafe, Big Sky Cafe, and TASTE for healthy, gluten-free, and vegetarian options.
20. Community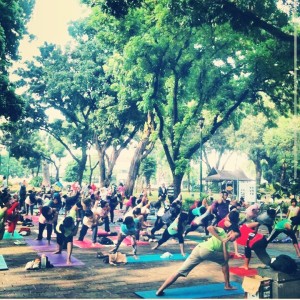 Whether yoga's your thing, or wine, or surfing, or education, or even milking cows, there's a community waiting for you in SLO.
Want to live in in San Louis Obispo?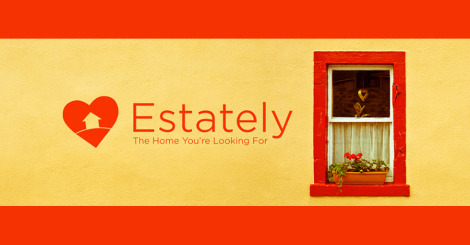 Ready to SLO down and enjoy the vibrant culture of San Luis Obispo, California? Estately.com makes it easy to find the home of your dreams in this conscious community in California. Get started with the Estately App!
OTHER ARTICLES FROM ESTATELY
27 Reasons California Is Better Than Texas
20 Things You Should Know Before Moving to Solvang, California
U.S. States Most/Least Likely to Survive the Zombie Apocalypse