What is it about Oregon that makes it superior to its neighbor to the north? Could it be the state's incredible popularity, vastly superior craft beers, or their residents' far sexier bodies? It's all those things and (at least) 25 more…
1. Thanks for the Nutella fix, Oregon
Oregon produces 95% of America's hazelnuts, the primary ingredient in Nutella®. Healthy and delicious hazelnuts is loaded with manganese, copper, vitamin E, thiamine, and magnesium. Plus, you can even call them "filberts."
2. Kaitlin Olson's from Oregon
Hilarious comedic actress Kaitlin Olson, who plays Sweet Dee on It's Always Sunny in Philadelphia, grew up in Oregon.
3. More goats in Oregon
Washington may have more people, but Oregon has more goats—nearly 18% more. That means Oregon has more friendly, adorable goats, as well as hilarious goat videos!
4. Unemployment higher in Washington
The unemployment rate in Washington state is 6.3%, while Oregon's is 5.8%.
5. Oregonians have sexier bodies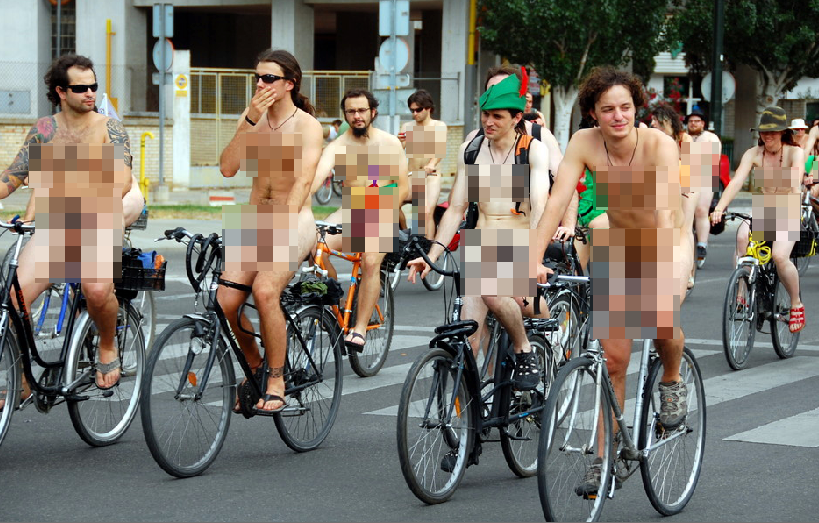 How else can you explain why thousands of shamelessly naked Oregonians ride their bikes around Portland once a year, whereas only hundreds do so in Seattle?
6. Oregon invented* the corndog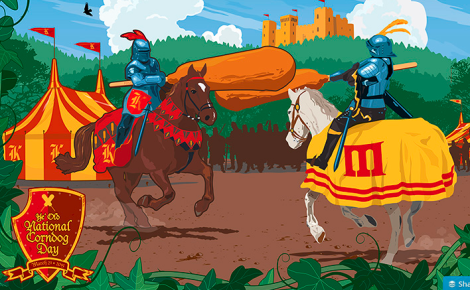 Some dispute the claim the corndog was invented in Oregon, but everyone can agree Oregon was home to one of its first incarnations. At a minimum, the state has taken it to new heights, including being the spot where National Corndog Day was invented and is celebrated.
7. Oregon has the greatest American bookstore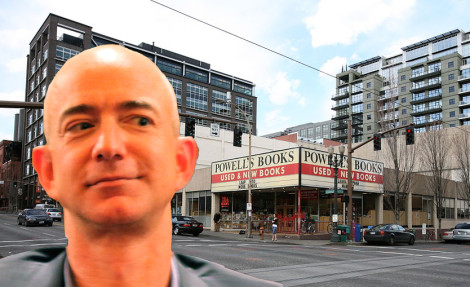 Oregon is famous for Powell's Books, which is what independent bookstores dream of becoming when they grow up. Washington is famous for Amazon.com, which many claim is pushing hundreds of independent bookstores out of business.
8. HEY, YOU GUYS!!!!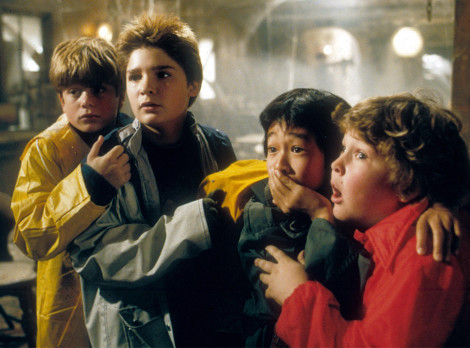 You know who's from Oregon? A bunch of young crime fighters who would never say "die." That's right, The Goonies! They're like a young A-Team from Astoria.
9. Oregon's beaches are public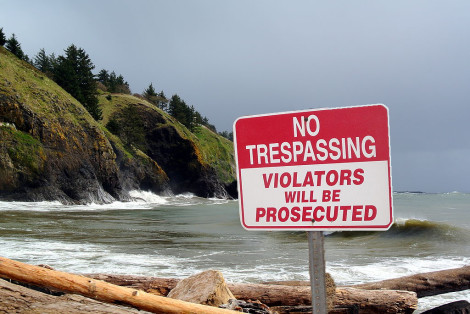 Oregon law states the public has access to all of the state's beaches, while Washington's beaches are a confusing patchwork of different ownerships.
10. Ample hunting land / Better odds for deer
Thanks to an abundance of federal land, nearly 57% of Oregon is open to hunting—5th most in the country. That means there are approximately 9.1 acres per person to hunt. In Washington, only 31.7% of state open for hunting, and there are only 2.0 acres of hunting land per person. With more are to hide in Oregon, this also means small woodland creatures have a greater chance of survival in Oregon.
11. Wiffle Ball stamina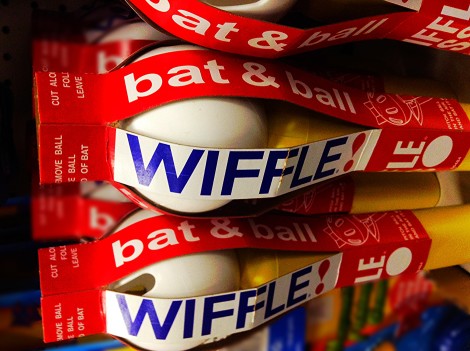 The longest Wiffle Ball game took place in Medford and lasted nearly 26 hours. Not only does that prove Oregon is adept at hitting a hanging curveball, but it's also a Guinness World Record.
12. Washington watches 20% more porn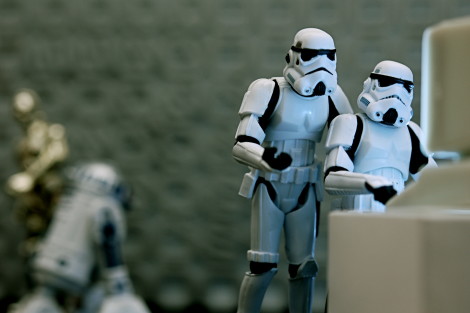 According to a study by Porn hub, Oregon watches less porn than its neighbor to the north. Oregon has the 17th lowest number of porn pageviews in the country. Washingtonians have to clear their browser history more often since they have the 11th most.
13. Lower taxes for most in Oregon
Washington has no income tax and Oregon does, so it seems like it'd save you money to live in Washington. That's true if you're in the 15% of households who make more than $103,000, but if you're in the majority you'll actually pay a higher percentage of your income towards taxes in Washington. This is because The Evergreen State, which is largely dependent on sales tax for revenue, has the most regressive tax system in America. According to the Institute on Taxation and Economic Policy, the poorest 20% of Washington residents pay a whopping 16.8% of their income in taxes (8.1% in Oregon), where as the richest 1% pay just 2.4% (6.5% in Oregon).
14. Washingtonians are worse on social media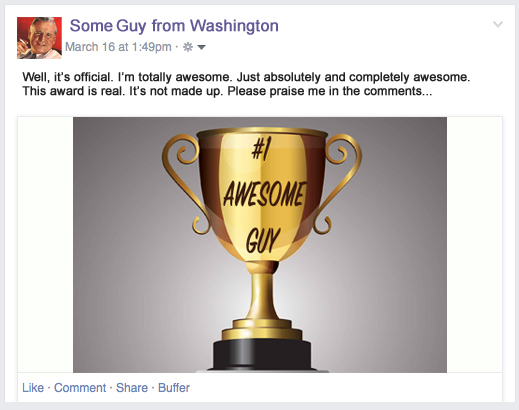 It's not that Washington residents aren't good people, it's just that they can't shut up about it on social media. According to a Harvard University study 76% of Washington's polled said they boast and make self-promotional posts on social media—second only to California. Oregon, on the other hand, was the second most humble, with only 26% of those surveyed saying they brag on social media.
15. Oregon's got more women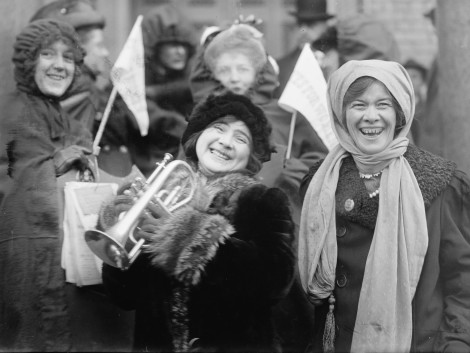 While Oregon has 0.3% less women than the national average, it has 0.5% more than the sausage party that is Washington state. Perhaps this is why there are far more Google searches for "mail order bride" in Washington than in Oregon (that's a fact).
16. Washington is a giant traffic jam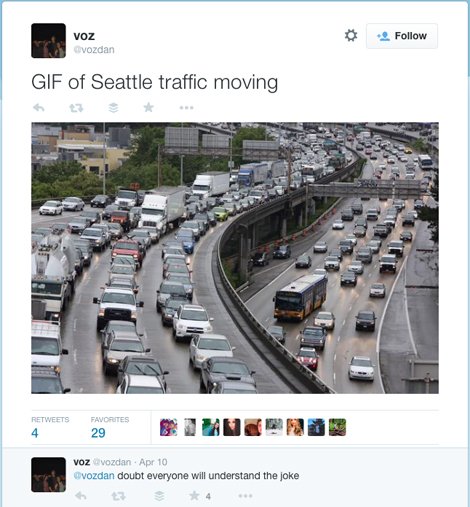 Seattle traffic is so maddeningly horrible there's no way to describe it without extensive use of profanity. However, even outside the state's primary city Washington still has worse traffic than Oregon. The average Washington resident spends two additional workdays per year simply commuting.
17. James Beard is an Oregon legend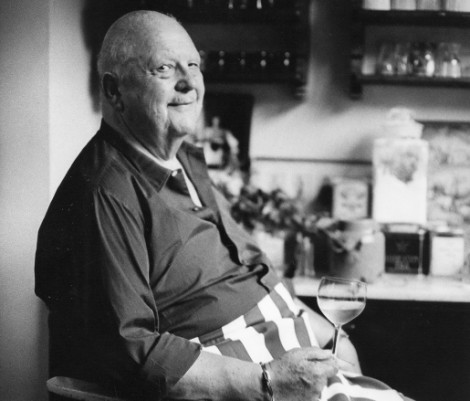 Oregon has lately been at the forefront of a number of food trends, but this is nothing new. The state was home to culinary legend James Beard, The Father of Gastronomy. He got his start celebrating the Oregon's fresh berries and seafood (amongst other things), went onto to befriend Julia Child, and eventually became a culinary icon. The James Beard Foundation Awards are named in his honor.
18. Fewer auto thefts in Oregon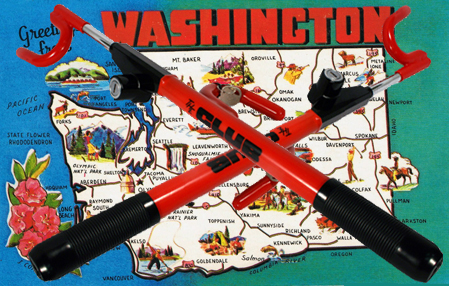 Washington has quickly become a haven for car thieves, recording the second highest rate in the country—407.4 per 100,000 people. Oregon is ranked 11th, with nearly 39% fewer auto thefts than Washington.
19. Oregon still has an NBA team
Someday the NBA will return to Seattle and the I-5 rivalry between the Seattle SuperSonics and Portland Trailblazers will pick up where it left off. Until then, Oregon's the state with an NBA team and Washington's the state with a whole in its chest from where its heart was ripped out.
20. Oregon is the U.S. Craft Beer Capital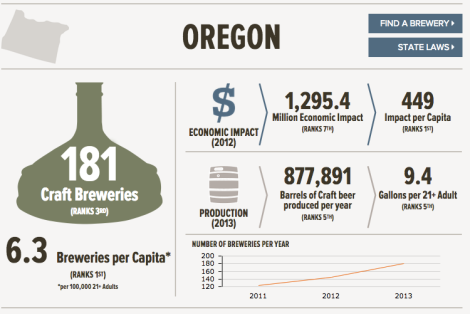 Oregon has more craft breweries per capita than any other state (6.3 per 100,000), and far more than Washington's 4 per 100,000. On top of, the average Oregon resident over 21 years of age drinks 9.4 gallons of craft beer per year, far more than Washington's minuscule 2 gallons. Oregon is also the most economically dependent on craft beer, and produces nearly three times as much as Washington.
21. Less cancer in Oregon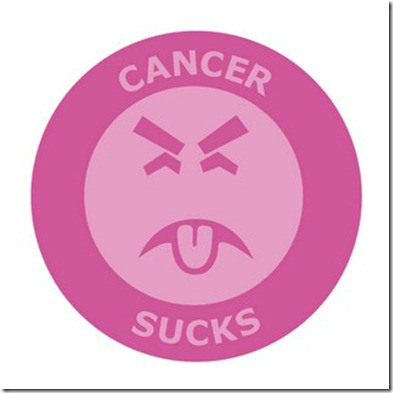 For the years 2007-2011, Washington state had the 18th highest cancer rate in the country (479.4 invasive cancer incidence rate per 100,000), while Oregon has the 16th lowest (461.0 incidents per 100,000).
22. More Washingtonians want out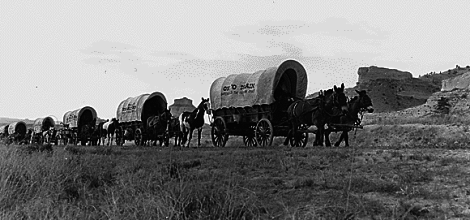 In a recent Gallup poll, 23% of Oregonians said they would like to move to another state—fourth lowest in the country. Washington ranked  25th, with 32% of residents saying they would like to move out of state. And where are they moving?
23. Everyone is moving to Oregon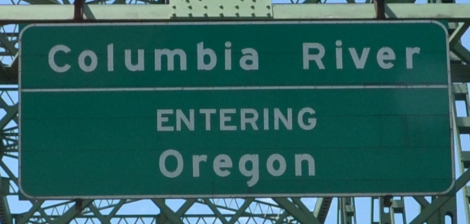 According to a study by United Van Lines, Oregon has the most inbound moves in the country, with 66% of moves being inbound. Washington's inbound/outbound numbers were balanced. Also, 4% of Washington residents are originally from Oregon, whereas 5% of Oregon residents are from Washington.
24. Washingtonians can't shut up about CrossFit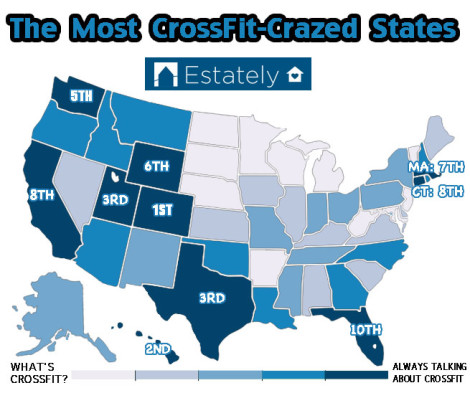 CrossFit is one of the most popular workouts in America, but its devotees can't go more than a few minutes without talking about it. This problem is especially bad in Washington, which is the fifth most enthusiastic state when it comes to the fitness fad. Oregon is ranked 12th, but they talk about it far less on Facebook than Washington does.
25. Washingtonians see some weird stuff
Either Washington state residents hallucinate like crazy, or else they just bump into more UFOs and Sasquatches. Are these sightings real or imagined? The truth is there are 2.5 more reported sightings of both in Washington than in Oregon.
Find your next home in Oregon with Estately
Check out Estately.com or download the Estately App, both of which are incredible tools to use when searching for a home for sale in Oregon.
OTHER ARTICLES FROM ESTATELY
25 Reason Washington Is Better than Oregon
You Can Learn a lot About America From Each State's Internet Search History
U.S. States Most/Least Likely to Survive the Zombie Apocalypse