Thinking about moving to Dallas, Texas but not sure if the 9th largest city in the United States is right for you? Never fear, the following fool-proof list is here! If more than half of these 22 tell-tale signs describe you as accurately as a Buzzfeed quiz, it's safe to say Dallas is the place for you.
You Dislike the Ocean
Perhaps it's a fear of sharks, or the dream-haunting unknown creatures that call the sea home. Either way, if you despise open water Dallas is the place for you. The City is part of the largest inland metropolitan area in the United States that lacks any navigable route to the ocean, which is where hurricanes are born.
You Love Margaritas 
And honestly, who doesn't? Thanks to restaurateur Mariano Martinez, who created the Frozen Margarita cocktail in Dallas in 1972, Taco Tuesdays are a lot more interesting. You're welcome, America.
You Love the Heat
No surprise here, Dallas is located in one of the hottest regions in the country. During the summer months the average temperature is 96 degrees, trailing only the Mojave Desert Basin and Southern Nevada for hottest summer spots in the U.S.
All Your Exes Don't Live in Texas
Dallas is the third-largest city in the state of Texas. If all your exes really do live in Texas, chances are at least two reside in Dallas. So make sure the song isn't accurate, otherwise that's just awkward.
You Enjoy America's Pastime
Do you enjoy being taken out to the ballgame, perhaps out with the crowd? Do you enjoy peanuts and crackerjacks? Then perhaps you'll enjoy rooting for the home team—the Texas Rangers, who play in nearby Arlington.
You Love Parks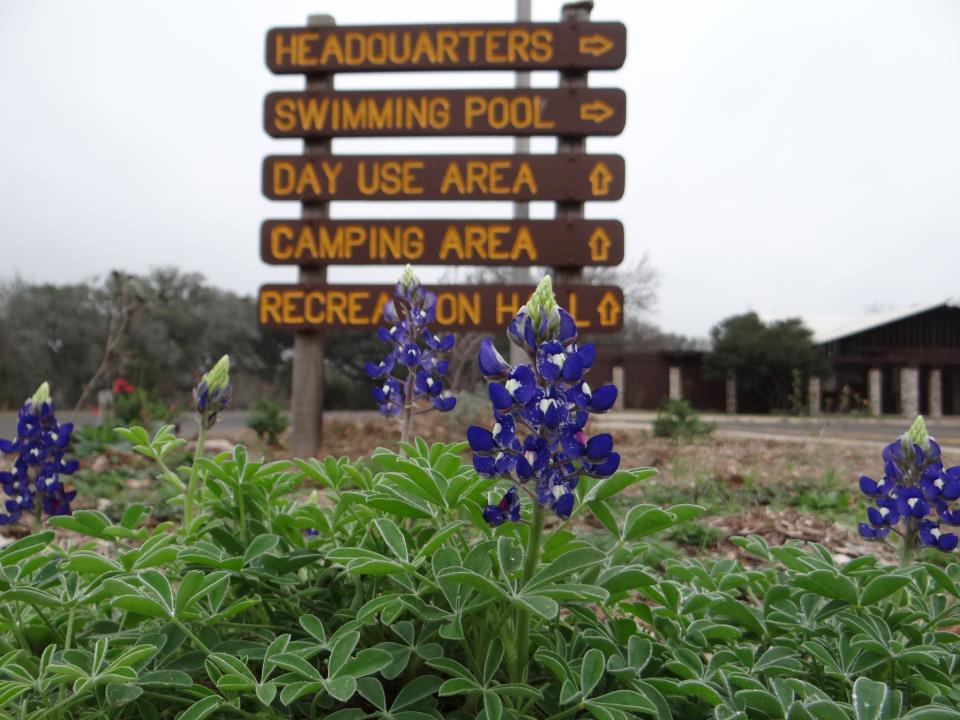 Looking to enjoy a little stroll? Or, perhaps you'd like to walk your dog. The city of Dallas maintains and operates 406 parks on 21,000 acres of parkland, including one that rests over a freeway. So, really, the sky is the limit.
You're  a Political Animal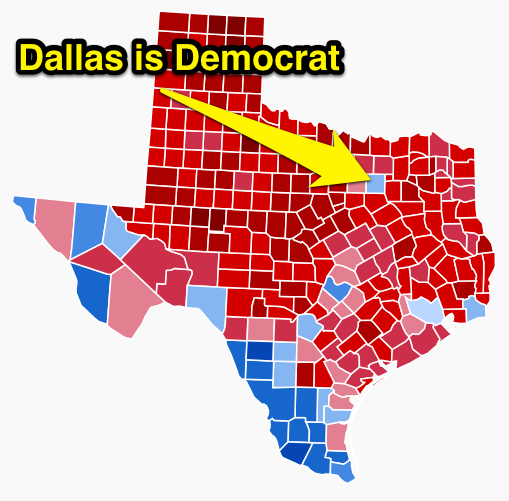 Texas is red. Dallas is blue, but the political landscape in both is definitely in flux. If you're a political-minded person you'll find Dallas to be the at the center of not only state, but national politics.
You Want a Job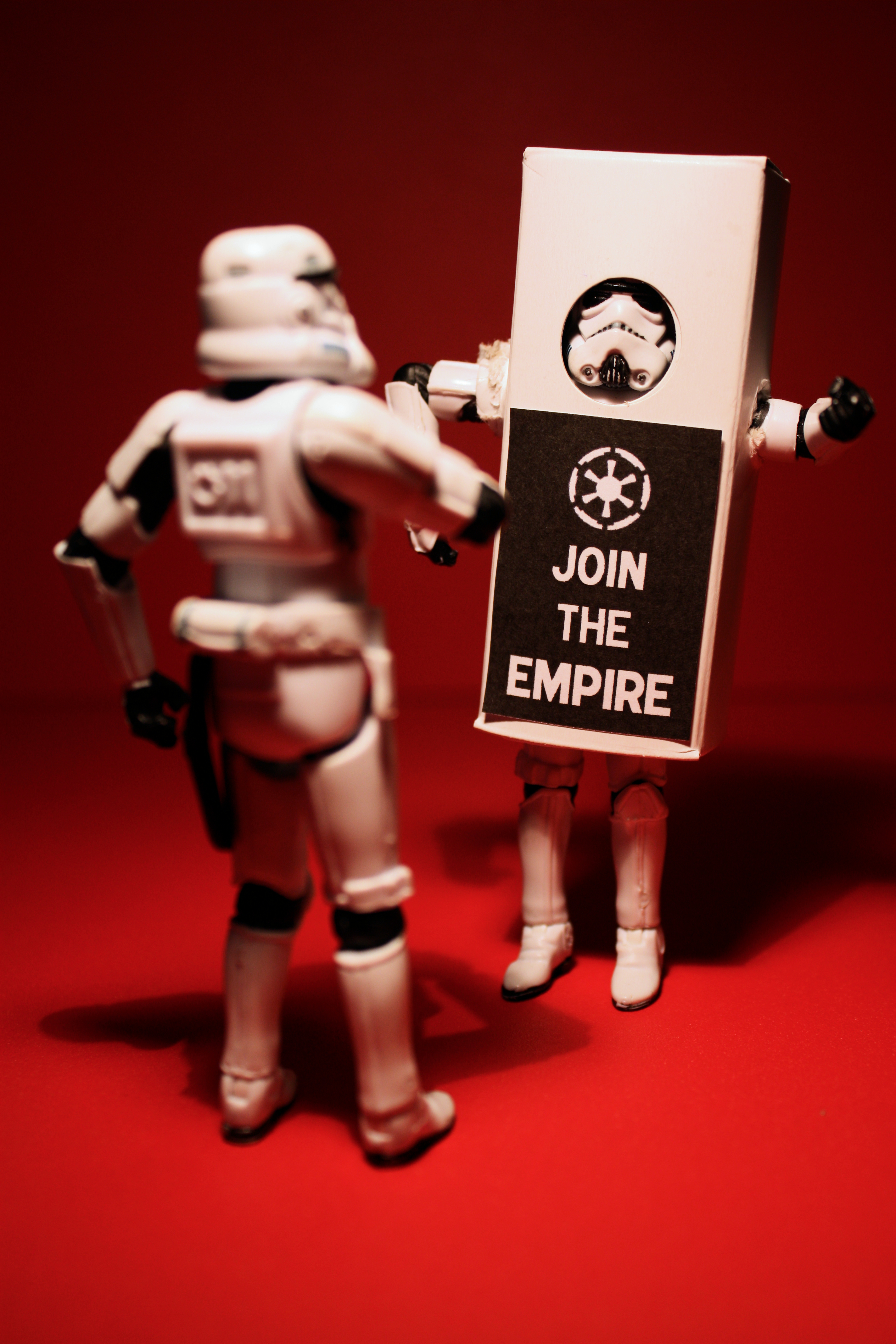 Hip and musical Austin, Texas seems to get all the attention, but Dallas is the city with all the jobs. Being a broke musician sleeping on friends' couches sounds kind of romantic, but there's something to be said for gainful employment.
You're Young at Heart
According to the 2010 Census, the median age in Dallas is 31.8. Save the walkers and Bengay for some other city, folks!
You Enjoy the Company of Attractive People 
Just missing the Top 20, Dallas/Forth Worth sits as the 21st city for good-looking people. Hello, gorgeous!
You Love to Shop
Dallas is home to more places to shop per capita than anywhere else in the world. THE WORLD. Get ready to swipe that Discover card!
You Love Barbecue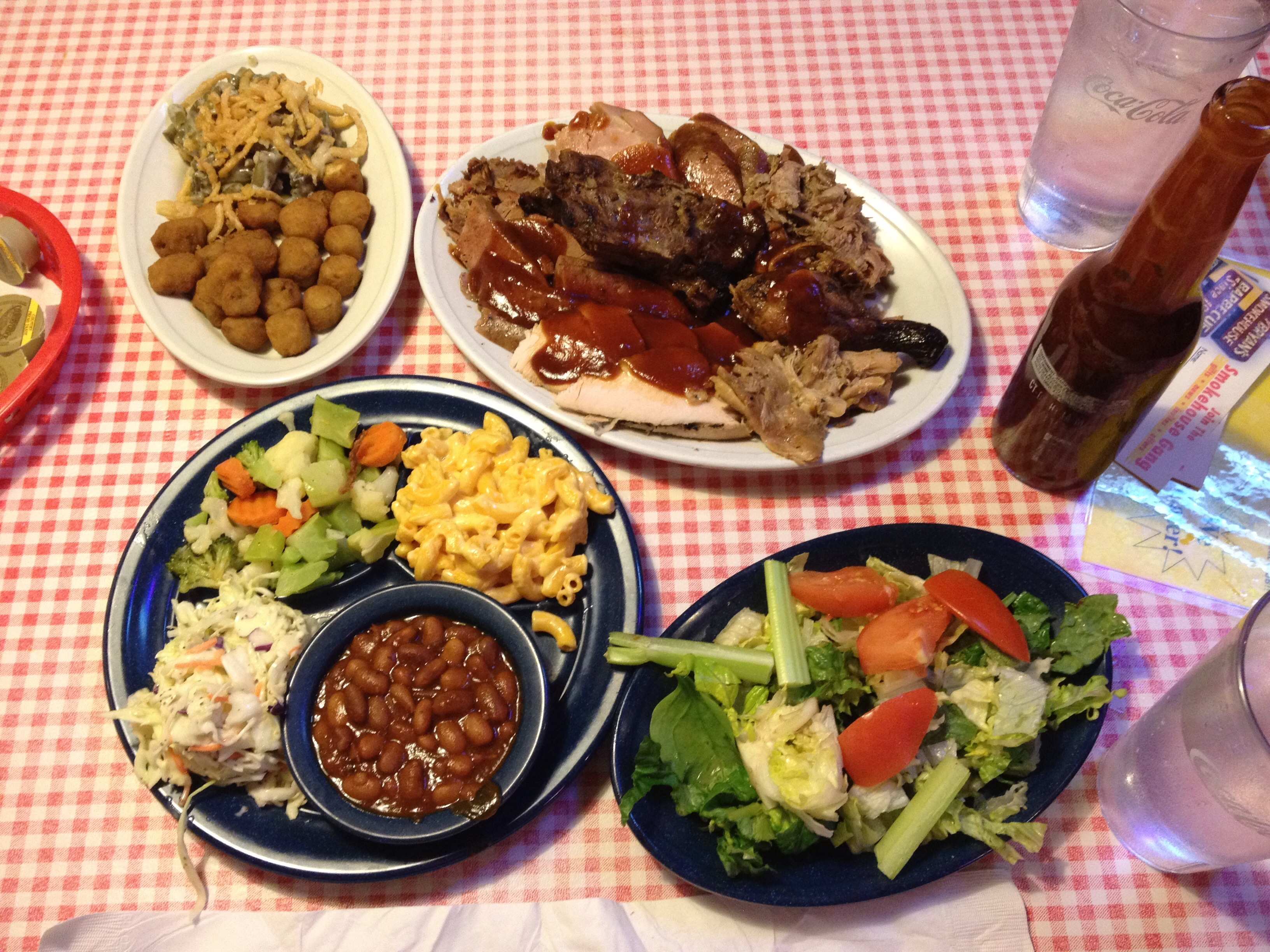 Who needs utensils? No one in Dallas, that's who! The city is known for its quality barbecue while staking claim to a number of nationally ranked steakhouses, including Bob's Steak & Chop House, the No. 1 steakhouse according to the USDA Prime Steakhouses chart.
You Love Zoos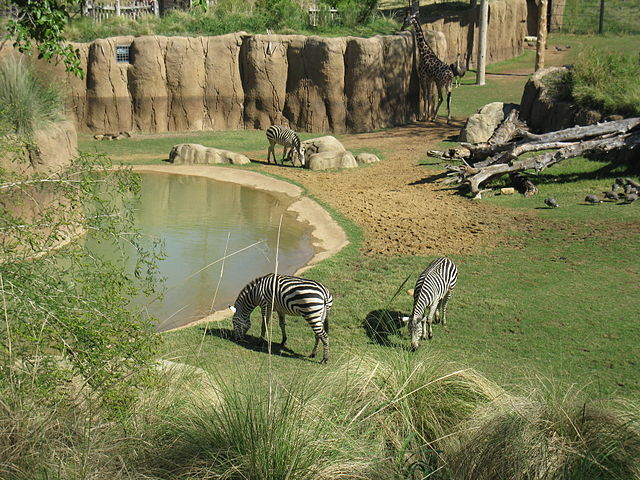 Dallas is home to Texas' first and largest zoo, aptly named the Dallas Zoo. The zoo first opened at its current location back in 1888 and now encompasses 95 acres of prime animal habitat.
You Love Football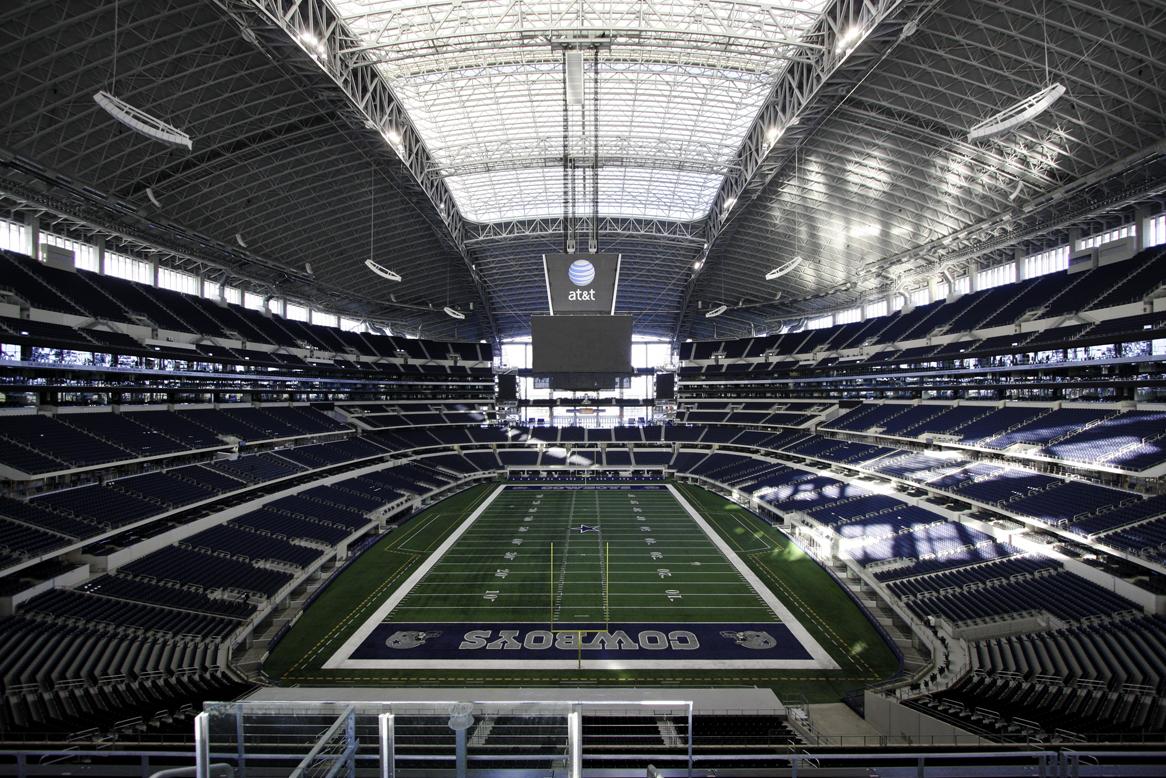 The Dallas Cowboys aren't called America's Team for nothing. Although they live in Jerry's World, an 80,000 seat stadium located in nearby Arlington, the Cowboys are truly Dallas' team. Which is a good thing, considering the Dallas Cowboys are the second most valuable sports organization in the world.
You Love State Fairs
Bringing in an estimated $350 million to the city's economy per year, it's no surprise the most notable Dallas event is the State Fair of Texas. Honestly, who doesn't love cotton candy, giant turkey legs and rides that make you want to hurl?
You Love Soccer
No longer an overseas-only sport, Dallas is home to the MLS club FC Dallas, formerly known as the Dallas Burn. Look mom, no hands!
You're a Rebel
Dallas was home to the notorious Bonnie and Clyde, who committed a plethora of high-profile crimes during the Great Depression. If you're in search of your own partner in crime (metaphorically speaking), he or she may just be waiting for you in in Dallas.
You Love Hockey
The Dallas Stars play home games at the American Airlines Center for your viewing pleasure. With seven divisional titles, two western conference championships, and a Stanley Cup under their belt, there's a lot to cheer for.
You Love German Chocolate Cake
Fun Fact: German Chocolate Cake isn't German at all. The first recipe for a slice of sinful goodness appeared in a Dallas Newspaper in 1957. Dig in!
You Dig Music
From good ole country to face-melting metal, Dallas has a diverse and rich musical heritage. A good concert is hardly few and far between, making it almost too easy to experience new music. Meanwhile, you can rest easy knowing greats like Erykah Badu, Butthole Surfers, Mike Nesmith of The Monkees, Meatloaf, and Pantera all originated in Dallas, TX.
You're an Art Lover 
Dallas is home to the largest center for urban art in the United States, known as the Dallas Arts District. Eat your heart out, Banksy!
You Love Slurpees
Dallas is home to 7-Eleven, the largest convenience store company on the planet. The "always open" establishment opened it's first store in 1927, then called "Tot'em Stores".
You're a Nerd
The first integrated circuit chips, otherwise known as the microchip, was created in Dallas in 1958. Bill Gates, you're welcome. What will they think up next?
You Love Popcorn 
According to Fortune Magazine, more popcorn is consumed in the Dallas/Forth Worth area than anywhere else. Butter, anyone?
Did we leave anything important out? Let us know in the comments section.
– – – – – – – – – – – – – – – – – – – – – – – – – – – – – – – – –
Estately is a national online real estate search site whose articles have been featured in the The Wall Street Journal, CNET, The San Francisco Chronicle, NBC News, Your Cousin's Blog (Probably), Philadelphia Magazine, GeekWire, The Denver Post, and more.
– – – – – – – – – – – – – – – – – – – – – – – – – – – – – – – – –  
OTHER ARTICLES BY ESTATELY
U.S. States Most/Least Likely to Survive the Zombie Apocalypse
10 Worst U.S. States for Cat Lovers
53 Reasons You Should Live In Texas