No doubt, in recent weeks you've considered moving someplace warm. Perhaps this occurred to you while shoveling your driveway for the 37th time this week, or possibly after a near miss from falling gutter icicle. Maybe it was while trudging to work in sopping wet wellies, worn through from too many seasons of oppressive, non-stop, horizontal rain. Whenever it was, at some point during this wild winter that's been slamming the United States, you've toyed with the idea of picking up and moving somewhere warm.
If you're considering a change of scenery — and, for the love of everything, temperature — Central Florida might just be the spot for you. But it's not all roller coasters and really tan old dudes. Here are a few other things to think about before leaving the great white north and heading for a sunnier climate:
It's the "Theme Park Capital of the World"
Duh. If you've ever been to Orlando, it was probably to go to a theme park; over 50 million people flock to the city annually for this exact reason. Which also means…
Disney jobs
…Are plentiful. One 2011 estimate pegged the number of people in the Orlando area employed by Disney in some way to be close to 1 million. However….
Disney World is not in town
It's actually about 15 miles outside of Orlando, so don't get it twisted. The distance explains one of O-Town's biggest issues, which is…
Traffic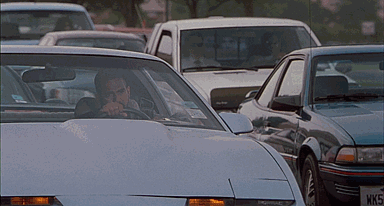 Unfortunately, most people drive to amusement parks, which means I-4 can be a real pain, especially during spring break and summer.
LYNX

Don't feel like tangling with traffic? Try the LYNX system, which includes zero-fare rides to Downtown.
College kids like whoa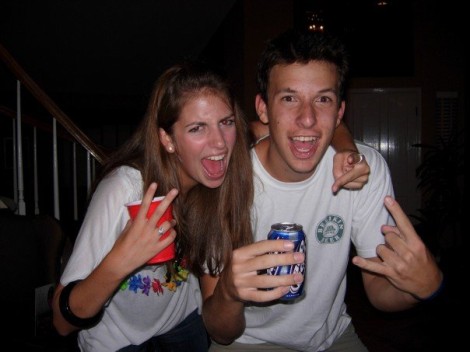 The University of Central Florida is big — like, really big. It's the second-largest University in the United States by enrollment, it sits on over 1,400 acres. Old timers still call it "Florida Tech." There are also Valencia College and Seminole State.
You'll be the envy of all your friends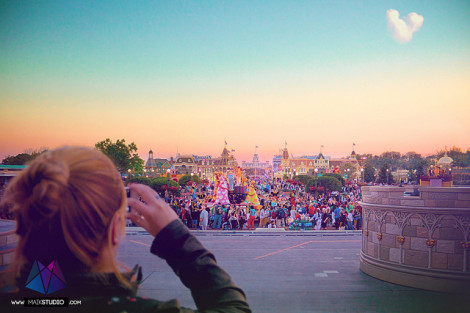 A Pew Research Study found Orlando to be one of the most popular cities, in terms of where people want to live. Expect a LOT of visitors.
Hotels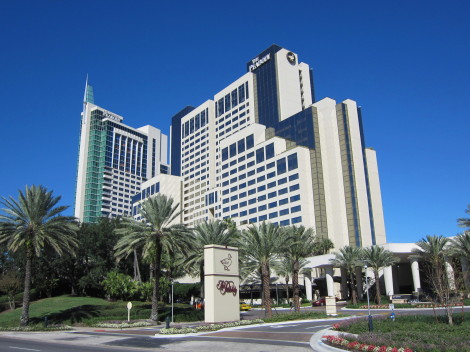 …But you can tell your visitors they don't need to stay with you, because Orlando has the second most hotel rooms of any city in the US. Vegas comes first.
The arts are important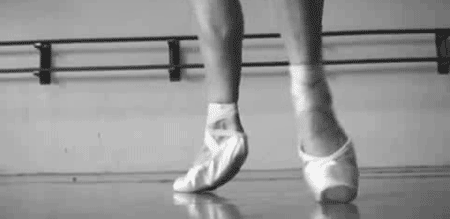 It's not all Disney and SeaWorld around here — Orlando has its own ballet, opera, philharmonic, as well as Bach and Shakespeare festivals. It's class all the way.
Grub out in the ViMi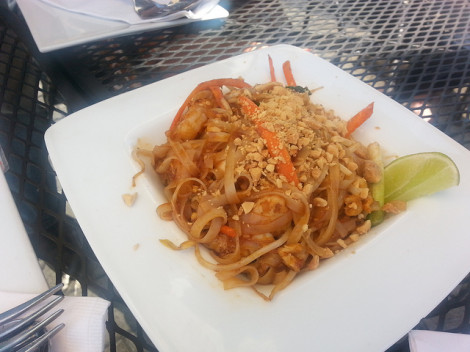 Something of a culinary tourist? Hit the ViMi (Virginia/Mill) area for some of the best Vietnamese food around.
The crime could be a lot worse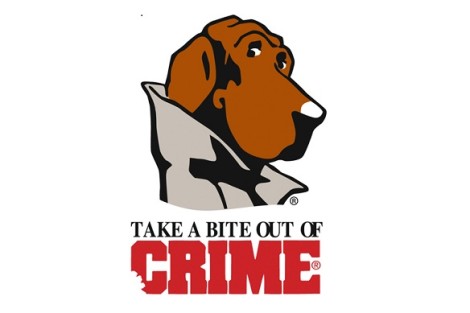 Ranked 81 out of 100 on the list of the most dangerous cities in America, Orlando has a relatively low crime rate, though it is quite a bit higher than Florida, generally.
Hurricanes?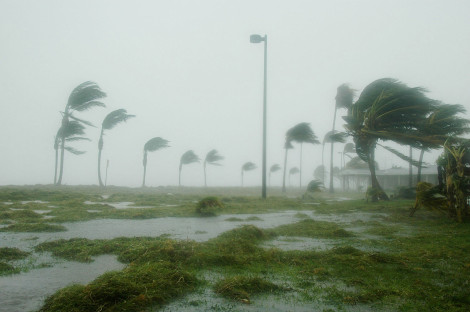 Not so much. While most tropical, humid areas also come with the serious caveat of hurricane potential, Orlando is blessedly outside of the danger zone, mostly. There hasn't been a serious hurricane threat in about a decade. Still, you should always be prepared.
…And watch out for the sinkholes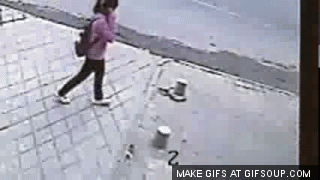 Orlando, like a lot of Florida, is build on wetlands, which comes with problems. The memory 1981's Winter Park Sinkhole still strikes fear in the hearts of residents…though, in true Florida style, it also became a tourist attraction. But sinkholes are definitely not a bygone problem; a small sub-division was recently rocked by one.
Jernigan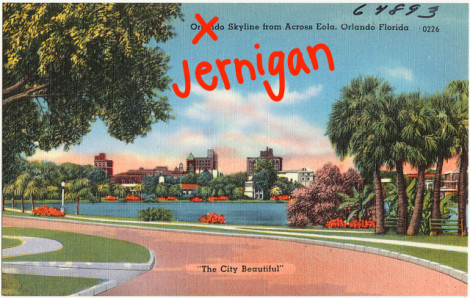 Was what the town was originally called, after Aaron Jernigan, the city's first full-time settler. However, it was renamed after Jernigan was disgraced. The origins of the name "Orlando" are actually a little unclear.
BrightLight Books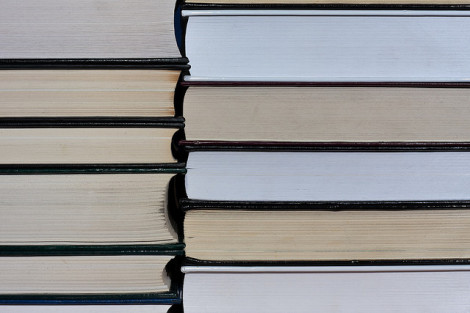 Attention, book nerds! This independently-owned purveyor of new and used books, CDs, DVDs, and all kinds of other media is a beloved Central Florida gem.
"Space Coast"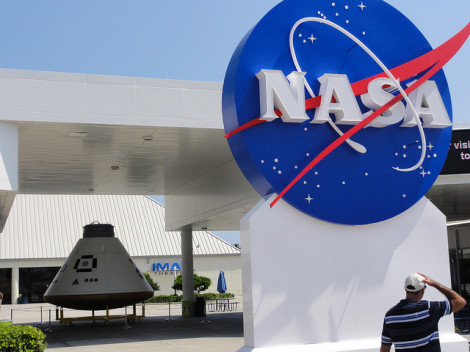 Image:  inazakira via Flickr
Orlando is technically located in Orange County, though neighboring Brevard County, often called "the Space Coast," as it houses  JFK Space Center, is just about an hour away and a popular beach destination.
Golf!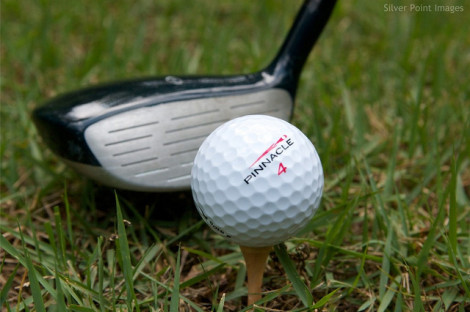 The state of Florida has the most golf courses in the country, and Central Florida is especially poppin'. If you want to raise the next PGA champ, this is the place.
All the single ladies (and gents)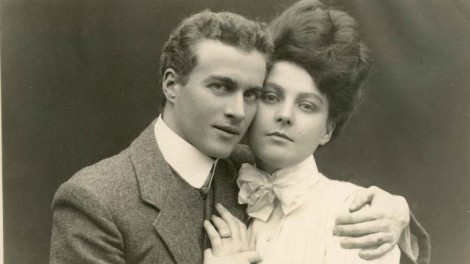 Women outnumber men ever so slightly, but that didn't stop Forbes from naming Orlando one of the best cities for singles.
You might miss the seasons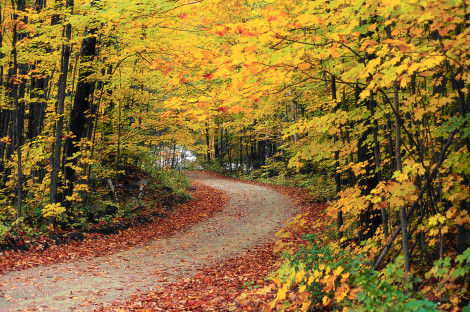 If you're from a climate that traditionally has, you know, autumn and winter, the consistently warm weather and lack of deciduous trees can be kind of hard to adjust to.
Lakes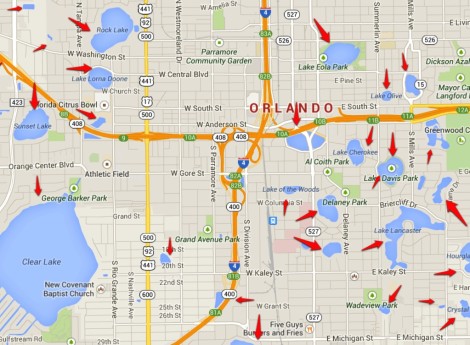 It may not have 10,000 lakes, but the Orlando area does have plenty of places to take a dip; there are about 100 named lakes.
Hockey to beat the heat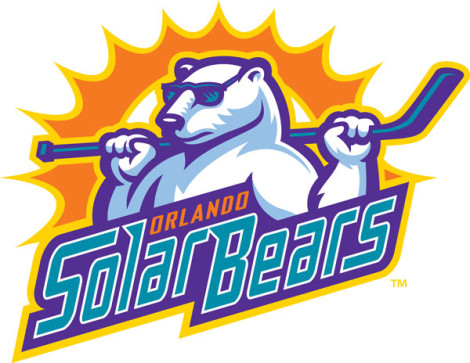 When you tire of persistent perspiration, duck into a Solar Bears game. Not only does Orlando's professional hockey team have the world's coolest logo — A POLAR BEAR WITH SHADES ON — they also have a swanky new-ish arena to play in.
MALLS!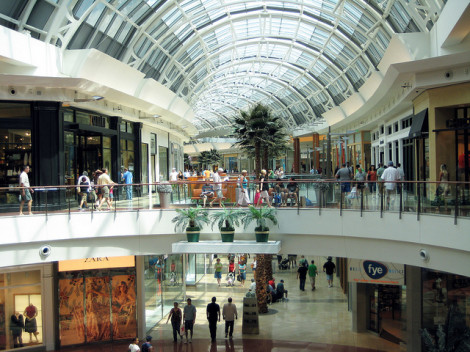 Orlando has nine of them, and millions of square feet of retail space.
The library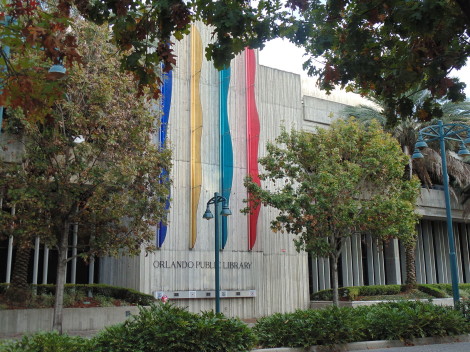 Image: Miosotis jade via Wikimedia Commons
The Orange County Library System and Orlando Public Libraries are super-great resources, offering film festivals, classes, and virtual book check-out — and the OPL even just got a fancy new tech center.
Mosquitoes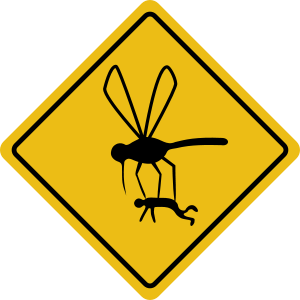 They're a real problem. Including these giant ones. Ew.
The real McCoy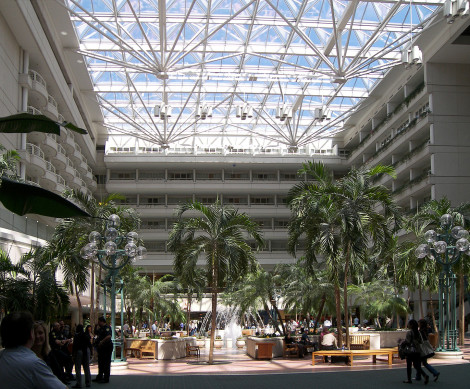 Though a lot of people refer to the Orlando airport as OIA (Orlando International Airport), its call letters are actually MCO, for McCoy Air Force base, which was what it was originally called before it was remodeled to become a much larger air hub.
Citrus and cattle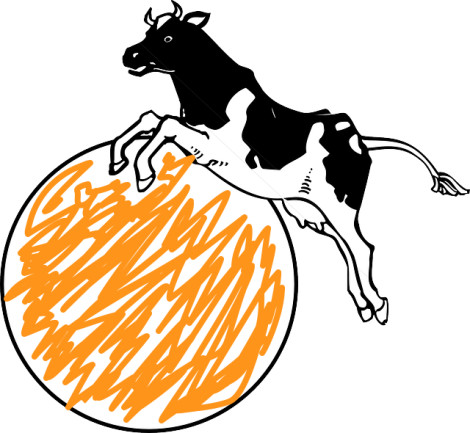 In addition to theme parks, Orlando's rapid growth in the last century is also largely due to oranges and beef. The city was really built on the citrus industry. But yeah, tourism still rules.
The housing market is getting better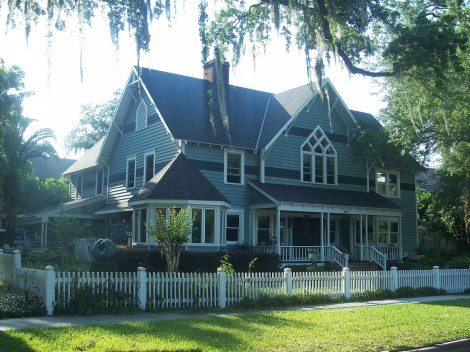 Image: Ebyabe Wikimedia Commons
2013 showed signs of a strong rebound in the Orlando housing market, with more closed sales and lower inventory than previous years. Housing prices also remain at or below the median of the state, which makes it Orlando look like a more attractive investment opportunity every day. View homes for sale in Orlando HERE.