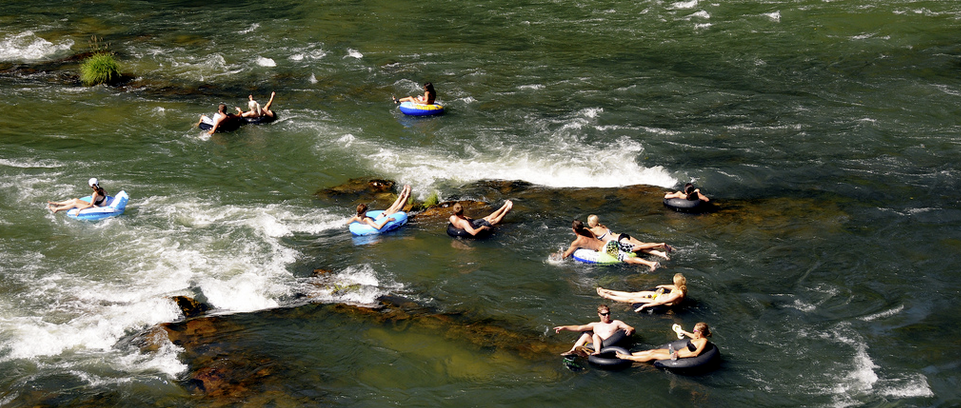 Portland may be getting all the attention these day (thanks a bundle, Fred and Carrie), but Eugene, Oregon remains a treasured gem, nestled in the Willamette Valley. Clean, green, and the home of one mean football team, the Eug can be a dream come true for college students and young families looking for a fresh start. But is it right for you?
Here are a elements of the real Emerald City to mull over before you pack up and move.
It's the U of O, not OSU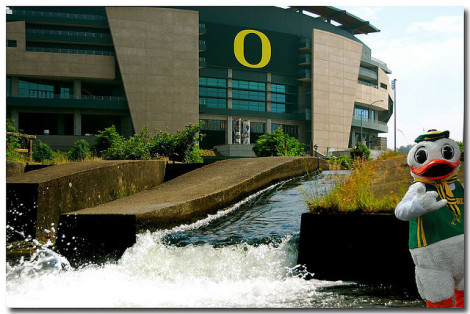 One of the greatest rivalries in the BCS, the University of Oregon and Oregon State University often get confused by outsiders. But if you're going to live here, you need to know: U of O is Eugene, OSU is Corvallis.
Beer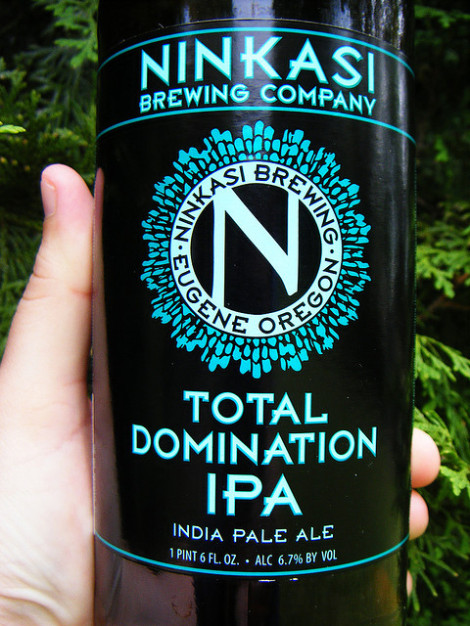 Between Ninkasi, Oakshire, the Bier Stein, the newly-opened 16 Tons and City Brewing (an outpost of Rogue), Eugene's pint glass overfloweth. And because the city has a pretty low cost of living (especially for food and drink), you can get a fresh pounder of draught ale essentially every night for the rest of your life without breaking the bank.
Hippies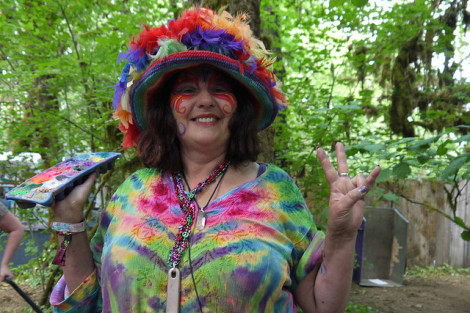 This is probably the most obvious stereotype about Eugene, but really, it's a stereotype because a.) it's true, and b.) the city fully embraces it. The proof is in the city's embrace of winning the title of the #1 U.S. City for Hippies in 2013. Home to a Saturday Market where you can literally buy tie-dyed toilet paper and a County Courthouse with a "Free Speech Plaza" outside, this really is a bastion for white-haired dudes who drive Volkswagon vans. Plus, a lot of the original Merry Pranksters still live here and there's a statue of Ken Kesey, City Icon, right downtown.
Cheap rent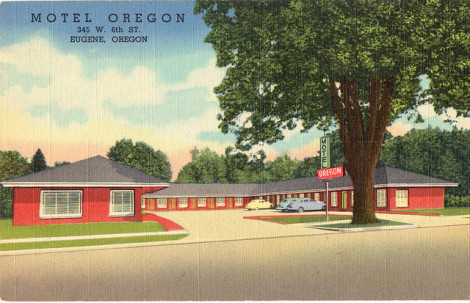 You want a two-bedroom duplex for under $800? In Eugene, it can be yours. Which is pretty good, considering the median income in Eugene is just under $36,000.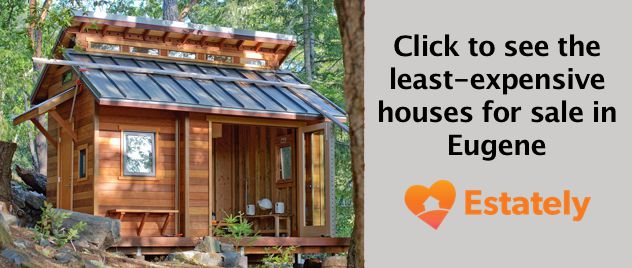 Springfield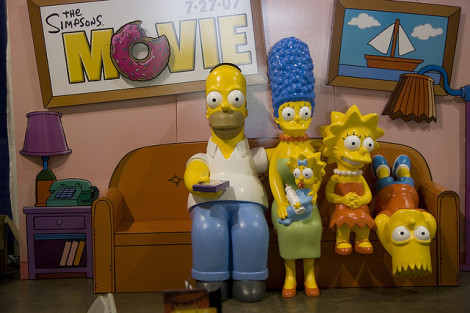 In her true-crime novel "Small Sacrifices," author Anne Rule  described Eugene and Springfield as being like sisters, except Eugene is "bigger and brighter" and Springfield "never graduated from high school." The rivalry between Hippie Hollow and Springtucky is real so be prepared to pick a side.
Home to the Gateway Mall (unofficial motto: The Mall Eugene Loves to Hate), Springfield is widely believed to be the city that Portlander and "The Simpsons" creator Matt Groening drew inspiration from — a fact he confirmed and then swiftly denied in 2012. Still, it's hard not to see a likeness between the Springfield of the Simpsons and the Springfield in Oregon…which clearly makes Eugene the snobby neighbor, Shelbyville.
The Oregon Country Fair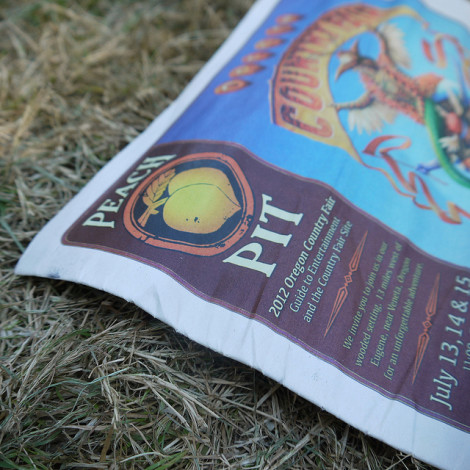 Speaking of hippies, this three-day outdoor fair on the outskirts of town is a haven for crunchy folks of all ages. During the weekend when it's fully in swing (those who are in the know usually spend closer to a week out there, doing set up and breakdown and also drugs), it becomes a lovely, magical village with a population close to 45,000. The OCF is also a huge philanthropic organization which works hard to reduce waste, including offering metal flatware for its dozens of food vendors.
Rain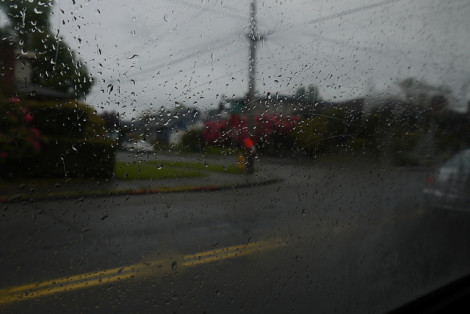 Oh, you think Seattle is rainy? Ha! Eugene gets over 50 inches a year of annual rainfall, compared to Seattle's 37.5 inches. Blame the climate of the Willamette Valley, which makes for great wine and, well, a lot of wet weekends. It also gets somewhat regular snowfall, though it's usually pretty light — just enough to gum up traffic for a day or two.
College kids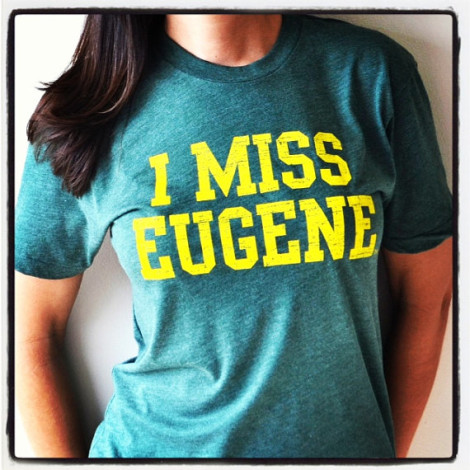 Speaking of the U of O, it's important to remember that living in a college town is a double-edged sword. While it means there's a lot of good food (24 hour burritos!), it also means that the weekends can get a little rowdy downtown and on campus. It also means that in the summer, the city is basically a ghost town, which is kind of nice.
College sports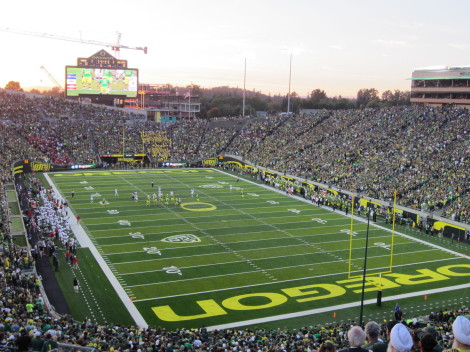 The Oregon Ducks rule everything in Eugene. Football, basketball, soccer — Eugene residents turn out to watch it all. Don't even try going to the Value Village in Springfield when there's a game at Autzen Stadium. It's essentially the only time when there's ever actual traffic in Eugene. Oh, and if you see people making an "O" shape with their hands, they're not throwing up the diamonds for Jay Z, they're supporting their Ducks.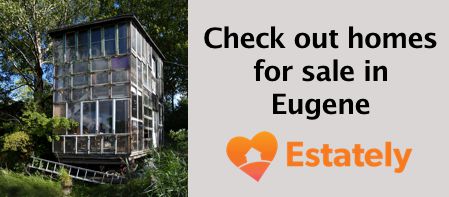 All the best food ever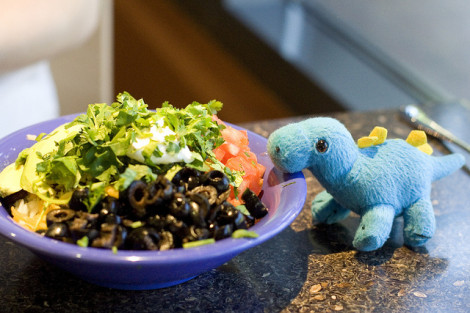 Among the products which originated in Eugene, here are some of the best: Toby's Tofu Pate, Cafe Yumm!, Holy Cow, Laughing Planet, Sweet Life, and Nancy's Yogurt.
Public schools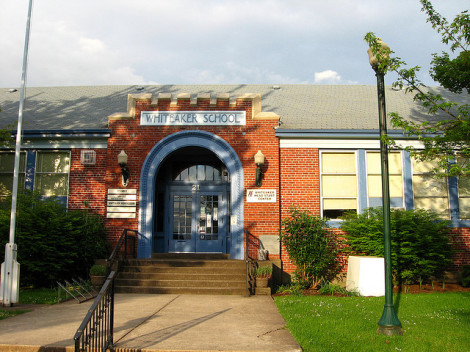 Two school districts serve the Eugene area, but it's 4J, the public school district that serves most of the city that parents will want to know about. Offering an "open-school" policy that gives parents the choice of where to send their kids (rather than mandating school by address), which, though controversial, seems to be working; the city's public schools largely get positive ratings, and the district is currently focusing on a program to ensure a 100% high school graduation rate.
Eugene-area schools offer language immersion programs (there are public schools which offer French, Spanish, and Japanese immersion programs beginning in kindergarten), arts-focused education, and International High School.
"Barmuda"

This is the four-ish square blocks around the corner of Olive and Broadway in Downtown. Home to some of the city's favorite bars — The Horsehead, Jameson's, Davis — it's usually home to a pretty happening crowd on the weekends…and a decent number of dreadlocked teenagers the rest of the time.
Kitty Piercy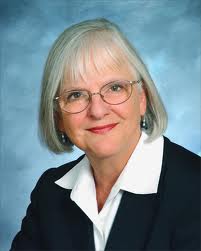 Mayor Kitty Piercy has been the mayor of Eugene since approximately the beginning of time. Actually, it's only been about 10 years, but hardly anyone can imagine a time when she wasn't the mayor.
The airport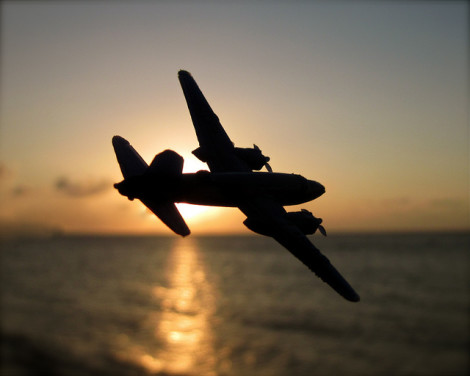 Though most people fly out of PDX, Eugene does, in fact, have its own airport. Also called Mahlon Sweet Field (but no one calls it that), the Eugene Airport has exactly two gates — but don't let the size fool you! This airport is small but mighty, breaking its all-time passenger record in 2013 with a total of 863,523 passengers in the calendar year.
Running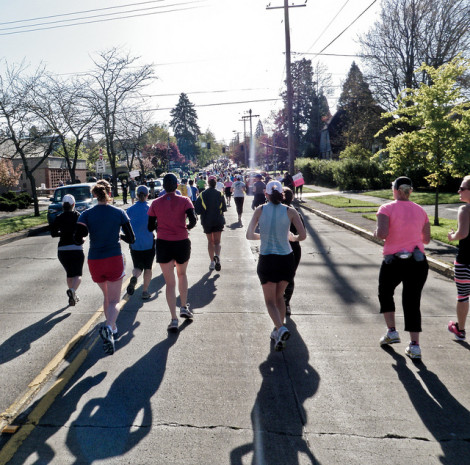 The birthplace of Nike (ask anyone about Bill Bowerman's waffle iron and they'll probably tell you all about it), Eugene's other nickname is "Track Town, USA." The town has hosted the Olympic Track and Field Trials more than once. Running is a big deal. Everyone and their mom is a runner — and if they're not, they feel like they should be. Expect to see fit, happy people sprinting down the city's many beautiful trails. If you are a runner, you'll feel right at home. If you're not…well, Eugene can change that.
…And Steve Prefontaine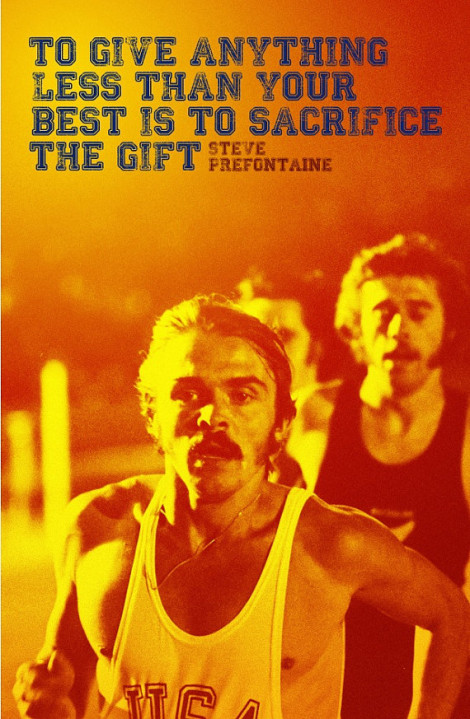 In a city so in love with track as Eugene is, there must be a hero. And while Bowerman and Phil Knight are up there, it's Steve Prefontaine, the long-haired runner with swagger who sparked the city's running boom in the 1970s, who Eugene's residents truly adore. Killed at 24 in a tragic car accident, "Pre" can be seen on shirts, murals, signs, and buildings across the city. You can also pay homage at Pre's Rock.
Lazar's Bazar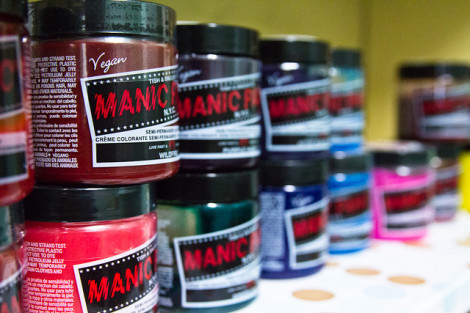 For the non-running residents of Eugene, there's another local legend: Lazar Makyadath, the owner of Lazar's Bazaar. In business for nearly 40 years, Lazar's has everything from hair dye to tapestries of Jimi Hendrix's face. It also has Lazar, who once ran for mayor and will maybe give you some attitude when you try to buy cigarettes.
The EmX kerfuffle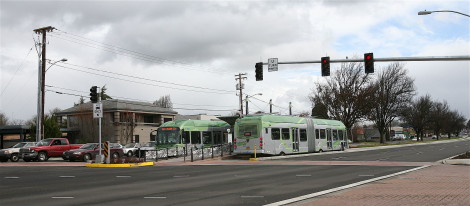 As you drive west on 11th, you'll no doubt see signs which protest the construction of a westbound link of the EmX, a rapid-transit option which already connects Eugene to Springfield, and intends to expand in the coming years. However, unlike most cities, which would jump at the chance to get some new, faster transit options, Eugene is very car-heavy, and many business owners, drivers, and even transit-riders feel that it will be both unnecessary (regular buses already run out there) and costly. There's still a lawsuit pending. It's a hot issue.
Proximity to the coast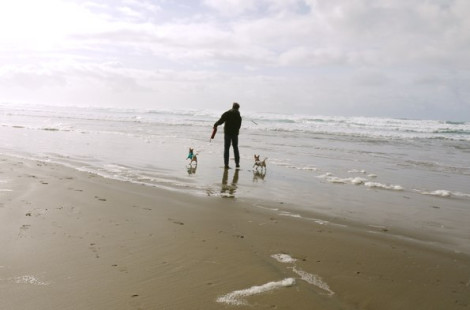 The Oregon Coast is a beautiful, windy, chilly wonderland — and it's just about an hour outside of Eugene, making day trips an appealing possibility.
Music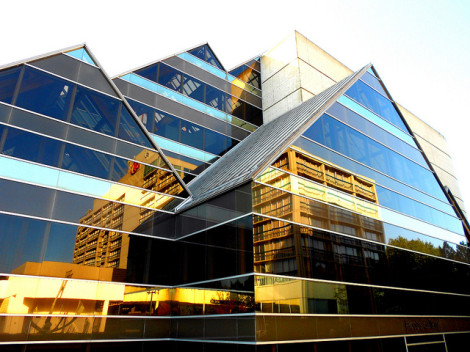 Once called the "World's Greatest City for the Arts & Outdoors," Eugene eventually dialed the claim down to "A Great City for the Arts & Outdoors"…though that doesn't mean there are any less arts or entertainment events happening in town. Between the Bach Festival, the Asian Celebration, the Eugene Celebration, the Kaleidoscope and Cascadia Music Festivals, the Eugene Ballet and Symphony, there's something to do every weekend.
Adorable homes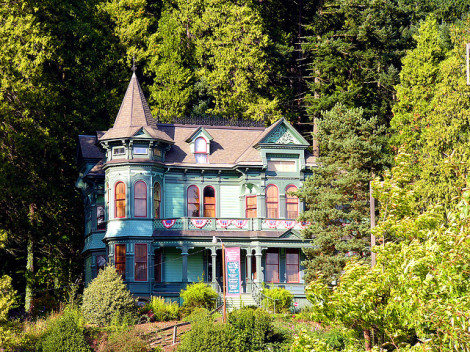 Eugene has some truly adorable lovable neighborhoods and architecture. In addition to the Friendly Street (yes, really) area, there's also the rapidly-gentrifying Whiteaker neighborhood, which used to be viewed as one of the most crime-ridden areas of town. But lately, many of its adorable original houses have been cleaned up and converted, turning it into a bright, vibrant neighborhood that's great for families.
[Note: You can view Eugene homes for sale on Estately.]
Bi-Mart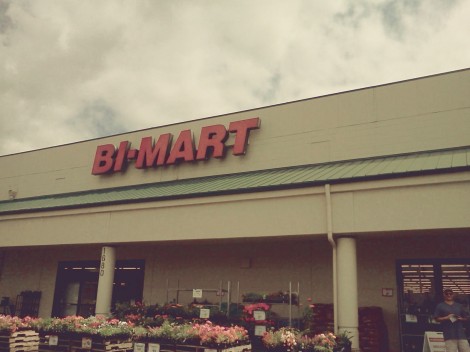 Employee-owned Bi-Mart technically requires you to be a member, which means you just have to a get a card that you flash before you can go in. It's a free membership, which is probably why every person in Eugene has a Bi-Mart card in their wallet, no matter how old. At Bi-Mart, you can buy things like food and ill-fitting sandals and electronics and also guns and ammo. So it's a one-stop shop, really.
"Free tofu"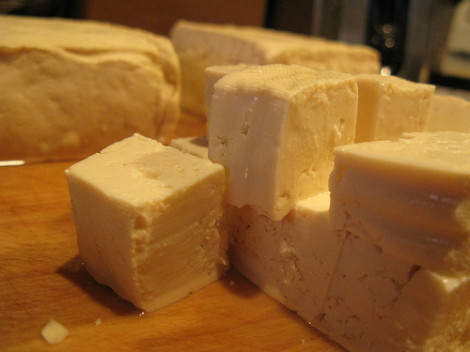 You know how Les Schwabb gives out free beef in kind of a weird old tire-selling campaign? Eugene-based Paul's Bicycle Way of Life famously parodied that idea and gave out free, locally-made tofu to customers during the same time. It's sort of legendary.
Neighborhoods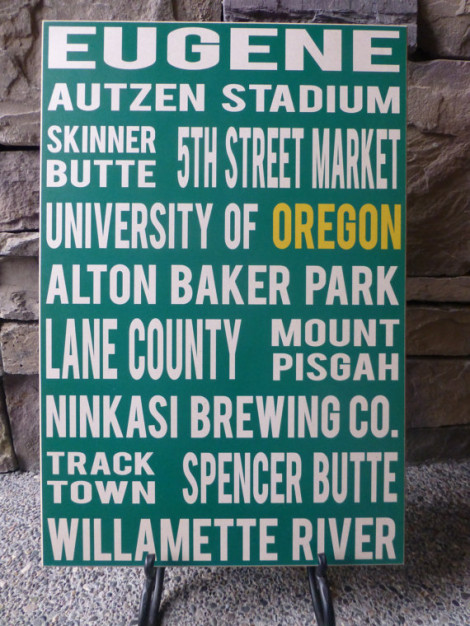 Eugene is segmented in a couple of ways. You can describe your neighborhood by its nearby landmarks (Ferry Street Bridge area, Campus), high school (Churchill, Sheldon), or direction (which is also usually the high school, as evidenced by North and South Eugene). There's also downtown (see: Barmuda, but more of it), Spencer's Butte, and Bethel/Danebo, which has its own school district and is weirdly named after an elementary school.
That basketball court floor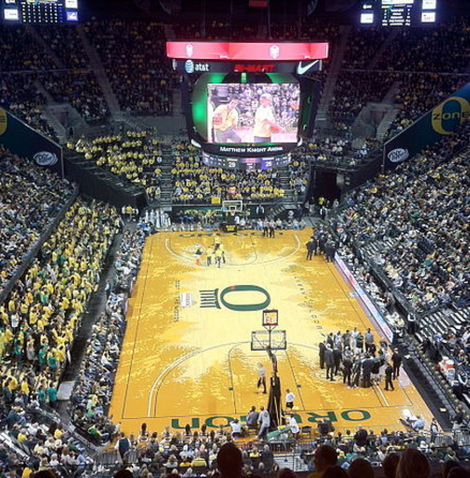 You will either love or hate the design on the floor of the Matthew Knight Arena, which was built to replace MacArthur Court in 2011. The court's floor, which has a pattern of pine trees along the outside, is very polarizing and you will probably have to talk/argue about it at some point.
Oregon quirks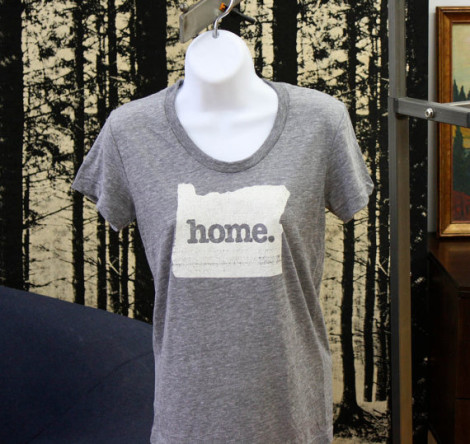 In addition to the lack of sales tax (more on that later), living in Oregon has some oddities, like not being allowed to pump your own gas, and state-operated liquor. However, Oregon voters will probably soon follow their Washingtonian friends and be asked to vote about whether or not hard alcohol should be sold in the grocery store. The gas thing, though, will probably never change.
Sales tax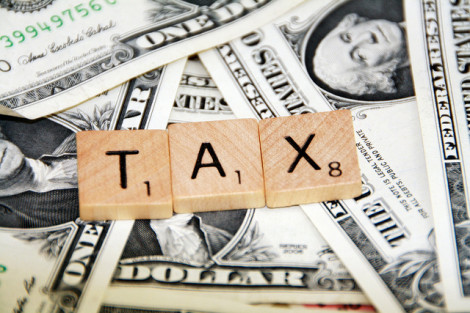 There isn't one! Because it's Oregon! However, you will be paying an income tax and a pretty significant property tax. But hey! That means the price of everything at the grocery store is actually its price. Which is pretty cool.
Jobs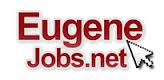 Oregon's economy has been recovering slowly but surely, which translates to more jobs in the Eugene/Springfield area. Still, there's not much industry in Eugene — Nike is located about 100 miles north in Beaverton — and many college grads have a hard time finding career-level work. The biggest employers in the area are the University, PeaceHealth Medical Group, and the area's schools and school district.
Birkenstocks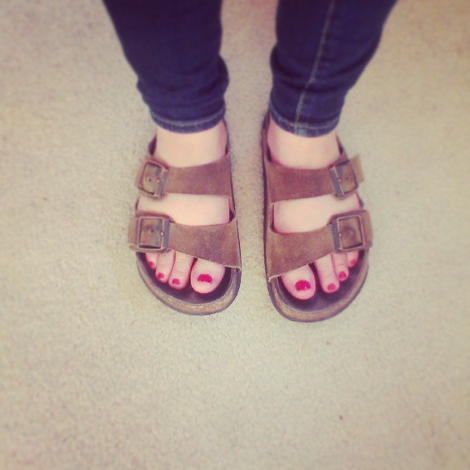 Yup, people really do all wear them. You can procure your pair (or several pairs) at Burch's in Downtown.
Voodoo Donuts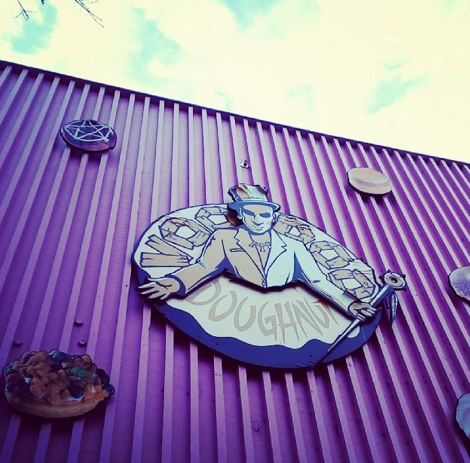 Eugene is home to one of just two Voodoo Donuts outposts beyond the Portland area, and the line is never nearly as long as the ones winding around outside of its northern brethren. Just bring cash, and try not to giggle too much when you see some of the "adult" shaped donuts.
Wine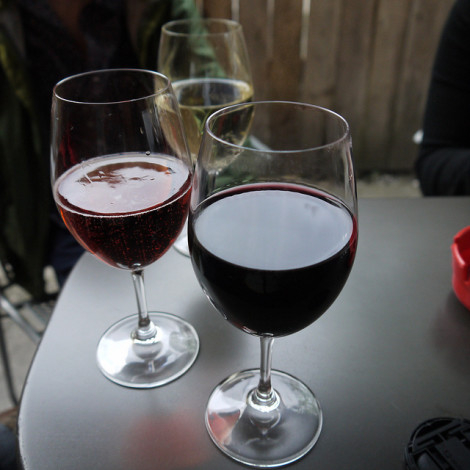 Oregon's lush climate makes for great grape growth, and Eugene has capitalized on this wealth of wine. In and around the city, there are over a dozen wineries and vineyards for you to sip your way around. And because a portion of the liquor and wine tax in Oregon goes to helping those with mental health issues (really!), you can feel good about buying a bottle — or a case — from the grocery store.
Buying a home in Eugene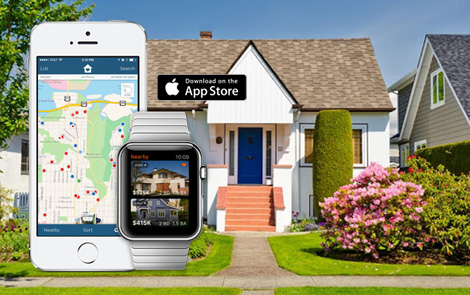 Ready to make Eugene your home? Search through hundreds of Eugene homes for sale on Estately.com or with the Estately iPhone App or Android App. Download it for FREE today!

Did we leave anything out? Let us know in the comments.
–     –     –     –      –
– – – – – – – – – – – – – – – – – – – – – – – – – – – – – – – – –
Estately is a national online real estate search site whose articles have been featured in the San Francisco Chronicle, Houston Chronicle, NBC News, Philadelphia Magazine, GeekWire, The Denver Post, and more.
– – – – – – – – – – – – – – – – – – – – – – – – – – – – – – – – – 
OTHER ARTICLES BY ESTATELY
17 Best U.S. Cities for Hippies
What Your State Is… According to Bing's Auto-Complete