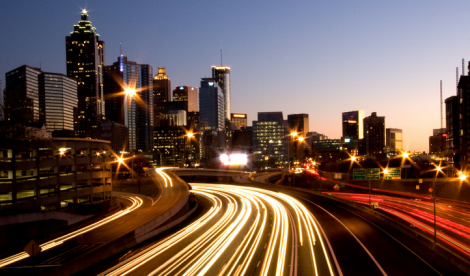 Atlanta is the Siren of the South, a dynamic city promising opportunity and a great quality of life. However, is right for you? Here are 31 things to consider before moving to Atlanta and buying a home there.
1. So many giant pandas
There are 14 giant pandas in U.S. zoos and Zoo Atlanta has 50% of them! Not only that, but there are more than three actual pandas for every Panda Express location in the city.
2. Meet your new neighbor… Florida
The border with the hot mess that is Florida only 240 miles away from Atlanta., and there's no guarantee that what happens in Florida stays in Florida. You'll have to be vigilant.
3.  The final fast food frontier
Atlanta is the Fast Food Capital of America in more ways than one. The city has the 13th most fast food restaurants per capita, and its home to the headquarters of Chick-fil-A, Waffle House, Krystal Co., Church's Chicken, Arby's, Hooters, Huddle House, and more. Due to its market size and numerous fast food companies, the Atlanta market is frequently used by companies to test out new products and fast-food concepts. Living in Atlanta could mean you'll be the first person to try the next McRib-type innovation.
4. The city is crawling with the undead
Welcome to Atlanta where the zombies play, where the undead eat brains like every day. Seriously, the city is a Mecca for zombie enthusiasts. The Walking Dead is filmed here, and Atlanta hosts a zombie walk, zombie run, zombie convention, the Buried Alive Film Fest, and Atlanta Horror Fest. Even the movie Zombieland was filmed here.
5. Vacationing will be cheaper
The Hartsfield-Jackson Atlanta International Airport is the busiest airport in the world, with over 95 million passengers passing though in 2012 alone. While that means skies cluttered with planes, it also means airline tickets are less expensive. You'll save money your vacations.
6. They say the dating is excellent
Atlanta is ideal for those who are single and ready to mingle. According to the Daily Beast, Atlanta is #1 on its list of "Best Cities to Find a Date in 2012." And even though 2012 is in the past, how much could things have changed? If it's single women you're interested in, then the numbers are in your favor because for every 95 single men living alone there are 100 single women.
7. Local celebrities come in all sizes, particularly small
There's no shortage of famous people who grew up in the Atlanta area, so this list only includes those who are 5'8″ or shorter: Martin Luther King (5'6″ civil rights leader), CeeLo Green (5'7″ recording artist), Ryan Seacrest (5'7″ TV personality), Lil John (5'6″ rapper), Raven-Symoné (5'2″ actress), Jermain Dupri (5'4″ music producer), Big Boi (5'2″ rapper), Bobby Jones (5'8″ golfer), Ludacris (5'8″ rapper), Usher (5'8″ singer).
8. You'll have to shoot the Hooch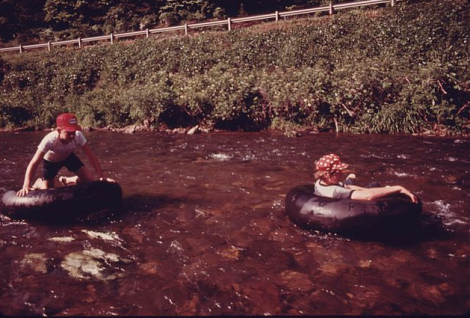 What do you think "shooting the hooch" means in Atlanta?
A). Taking shots of moonshine with your neighbor Merle
B). A photo shoot with Tom Hanks' dog in the 80s comedy Turner & Hooch
C). Taking a relaxing trip down the Chatahoochee River on a tube, raft, or canoe
The answer is C. Sometimes A, but usually C.
9. It votes Democrat
Georgia is a red state. Not Mississippi red, but still a Republican stronghold. Both of the state's Senators are Republican, and in 2012 it voted 53.3% for Mitt Romney. Atlanta, on the other hand is solidly Democrat. In the 2012 presidential election, both counties Atlanta resides in went for Obama—64.1% of Fulton County and 77.9% of DeKalb County.
10. Jobs
Many people move to Atlanta for work, especially now the unemployment rate is 6.7%, down from 11.7% in 2011. Atlanta is home to the fourth most Fortune 500 companies in America, including Home Depot, UPS, Coca-Cola, Delta Air Lines, and more. Newcomers to Atlanta complain it's challenging to find work without personal connections, particularly if you don't root for the same college football team as your potential employer.
11.  Sports misery
Traffic is bad in Atlanta, but not because streets are clogged with parades celebrating Atlanta's pro sports championships. The Atlanta Falcons (NFL) have zero Super Bowl trophies. The Atlanta Hawks (NBA) and the Atlanta Dream (WNBA) have a combined trophy count of zero. The Atlanta Braves (MLB) batted .200 in five World Series appearances in the 90s, winning the whole thing once. And don't bring up professional hockey. The Atlanta Thrashers departed for Winnipeg in 2011.
12.  What's in a name?
"Atlanta" is short for "Atlantica-Pacifica," a sensible alternative because the long version sounds ridiculous. Atlanta is also called Hotlanta, The ATL, City in a Forest, Dogwood City, Hip Hop Capital of the South, The Big Peach, Black Mecca, The A, My-Lanta, Thrasherville, and the Zombie Capital of the World.
13.  High noon
Atlanta is home to media moguls Ted Turner and Tyler Perry, and this town can't possibly be big enough for the both of them. At some point the former CNN founder and this Madea franchise owner will have to enter the ring, or possibly have a duel on Peachtree Street.
14.  Ugh, the traffic
The number one complaint about Atlanta is the traffic. With the 7th worst gridlock in the country the average commuter spends 51 hours per year stuck in traffic. Residents can save a ton of time by living in the same part of the city they work in. Travel time is even something people take into account when deciding who to date or be friends with.
15. The bicycling is bad, but getting better
Atlanta doesn't appear on any lists of "Best Cities for Bicyclists," but that may soon be changing. The city recently approved $2.5 million for bike projects, and it expects to double bike lanes by 2016. Bike commuting increased by 400% between 2000-2009, but there's still a lot of room for improvement. However, recreational cyclists can utilize hundreds of miles of off-road trails, along with walkers, runners, and skaters.
16.  The culinary scene is quite a scene
Thanks to Atlanta's diverse population it's also got itself a pretty diverse food scene. With the eighth most restaurants per capita of any major U.S. city, Atlanta has everything from fast food and food trucks to farm-to-table eateries featuring master chefs. Some of Atlanta's most acclaimed restaurants include Bacchanalia, Bone's, Cakes & Ale, Restaurant Eugene, and Miller Union, and be sure to check out Eater Atlanta for all the latest on Atlanta's restaurant and bar scene.
17.  The Perimeter is a congested moat surrounding the city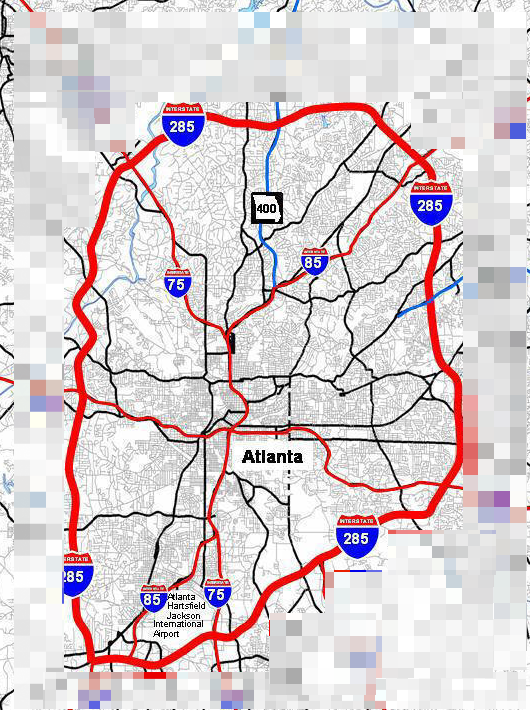 Atlanta is ringed by Interstate 285, a circular moat of freeway that separates the inner sanctity of urban culture from the blandness of safe, suburban existence. More people may live outside the perimeter than within, but they don't count in the eyes of Atlanta.
18.  Peach trees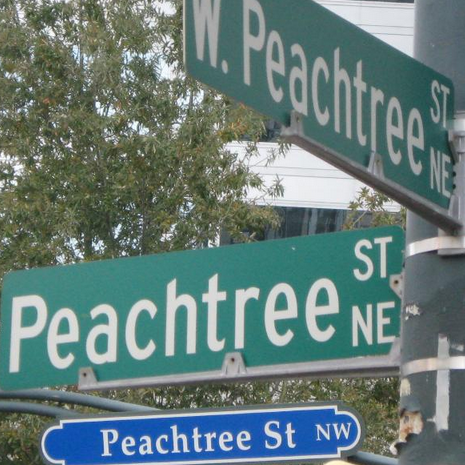 Georgia is The Peach State, even though it grows less peaches than South Carolina and California. However, Atlanta does pay homage to this fruit tree with over 60 streets and hundreds of businesses that include "peachtree" in the name. It gets confusing.
19.  Epicenter of LGBT South

Atlanta is home to a vibrant gay community and is the epicenter of the LGBT South. In 2010, Atlanta was the named the "gayest city in the nation" by the Advocate." Like anywhere in America, Atlanta has an unacceptable amount of persecution and anti-LGBT violence, but the city has a number of LGBT advocacy groups working to improve this, as well as to legalize same-sex marriage.
20.  Yankees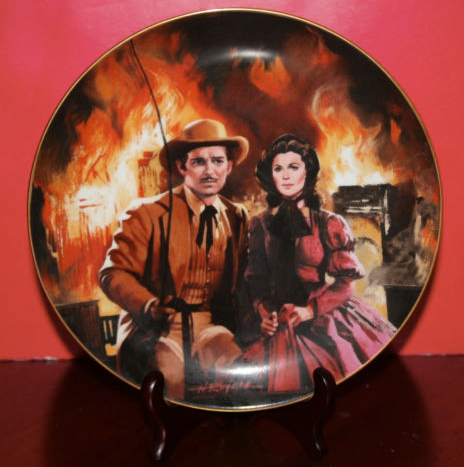 If you're from north of the Mason-Dixon Line and you hear people calling you "Yankee," it's not because they're mistaking you for Derek Jeter. While the city is filled with people from around the country and world, Atlanta is still a southern city. Memories of the Civil War are stronger down south, including in Atlanta, which General Sherman burnt to the ground during his march to the sea. That being said, Atlanta doesn't have the same level of racial tension found in other large cities in both the south and the north. Perhaps that's because it's the birthplace of the civil rights movement and home of the late Martin Luther King, Jr.
21.  Atlanta has some strange laws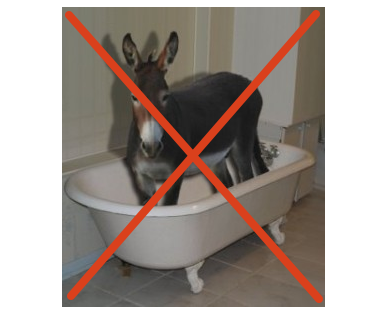 While these laws are not enforced, it's important to know that in Atlanta it is illegal to do the following…
Keep a donkey in a bathtub
Change the clothes on a storefront mannequin without the shades down
Carry an ice cream cone in your back pocket on a Sunday
Tie a giraffe to a telephone pole or street lamp
Give another man a piggyback ride
22. You're going to spend money shopping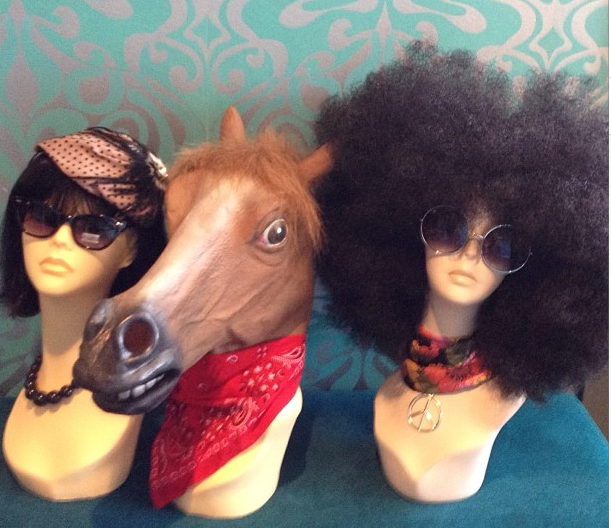 Atlanta is shopping paradise, and a major draw for people all over the south. From one-of-a-kind boutiques and vintage shops to high-end retailers and outlet malls, Atlanta is one of the top U.S. cities for shopping. So factor that into your budget.
23.  Atlanta is for entrepreneurs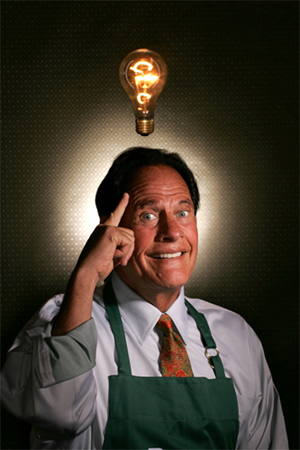 Atlanta was recently named "The Best Place in America to Start a Business" thanks to an educated workforce, low cost of living, and a variety of other factors. It was also named the "Top City for Young Entrepreneurs." So, if finding a job proves challenging, consider starting your own business.
24.  Weather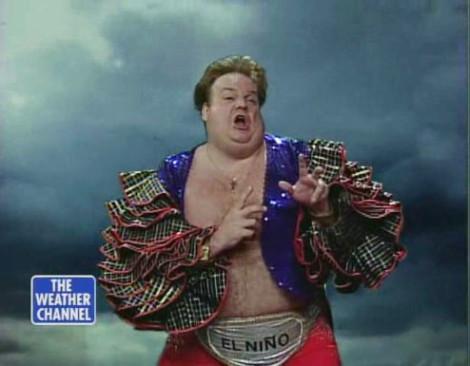 Atlanta's residents wait all winter to complain about the hot, humid summers. But despite these muggy summer months the city does enjoy four distinct seasons, including winters that average 48 days a year below freezing. The city averages 50.2 inches of rainfall, no more than a couple inches of snow, but overall it's sunny 60% of the time. The city is at risk for occasional ice storms and very infrequent tornadoes, but the climate is far milder than much of the rest of the country.
25.  Deliverance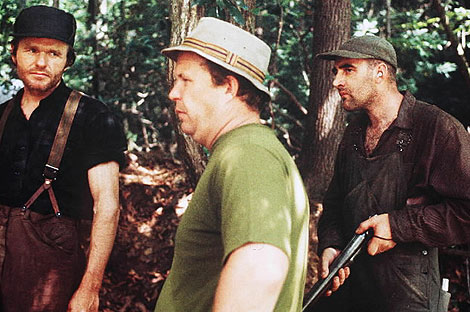 The 1972 movie Deliverance was set in northeastern Georgia, just 92 miles from Atlanta. So before you enjoy the excellent outdoor recreation opportunities, or engage in banjo competitions with mountain people, take a little time to watch some classic American cinema. After that, head to the beautiful outdoors, but be sure to watch your back and pack your bow and arrow.
26. This here is a Coca-Cola town
While some rebellious Atlanta people have been known to experiment with Pepsi, Atlanta is, and will always remain, a Coca-Cola town. The classic drink was invented in Atlanta in 1886, the company is headquartered there, and locals even use the word "Coke" as a substitute for "soda" or "pop."
27.  Renting in Atlanta
With Atlanta's housing market recovering, rental prices have started to inch up. The median rent in Atlanta is $1,299, far lower than other major cities like New York, Los Angeles, and Chicago.
28.  Buying a house in Atlanta
Atlanta's real estate market was one of the hardest hit by the housing market collapse, but it's finally begun to rebound. The median list price for an Atlanta home is now $184,900, up 12.1% from the previous year. If you're looking to buy a home in Atlanta then check out Estately.com or download the Estately iPhone App, both of which are incredible tools to use when searching for a home for sale in Atlanta.
Download the Estately iPhon App for free today!
Did we leave anything out? Let us know in the comments.
–   –   –   –   –
OTHER ARTICLES FROM ESTATELY
You Can Learn a lot About America From Each State's Internet Search History
U.S. States Most/Least Likely to Survive the Zombie Apocalypse