U.S. States Most Enthused About Christmas Movies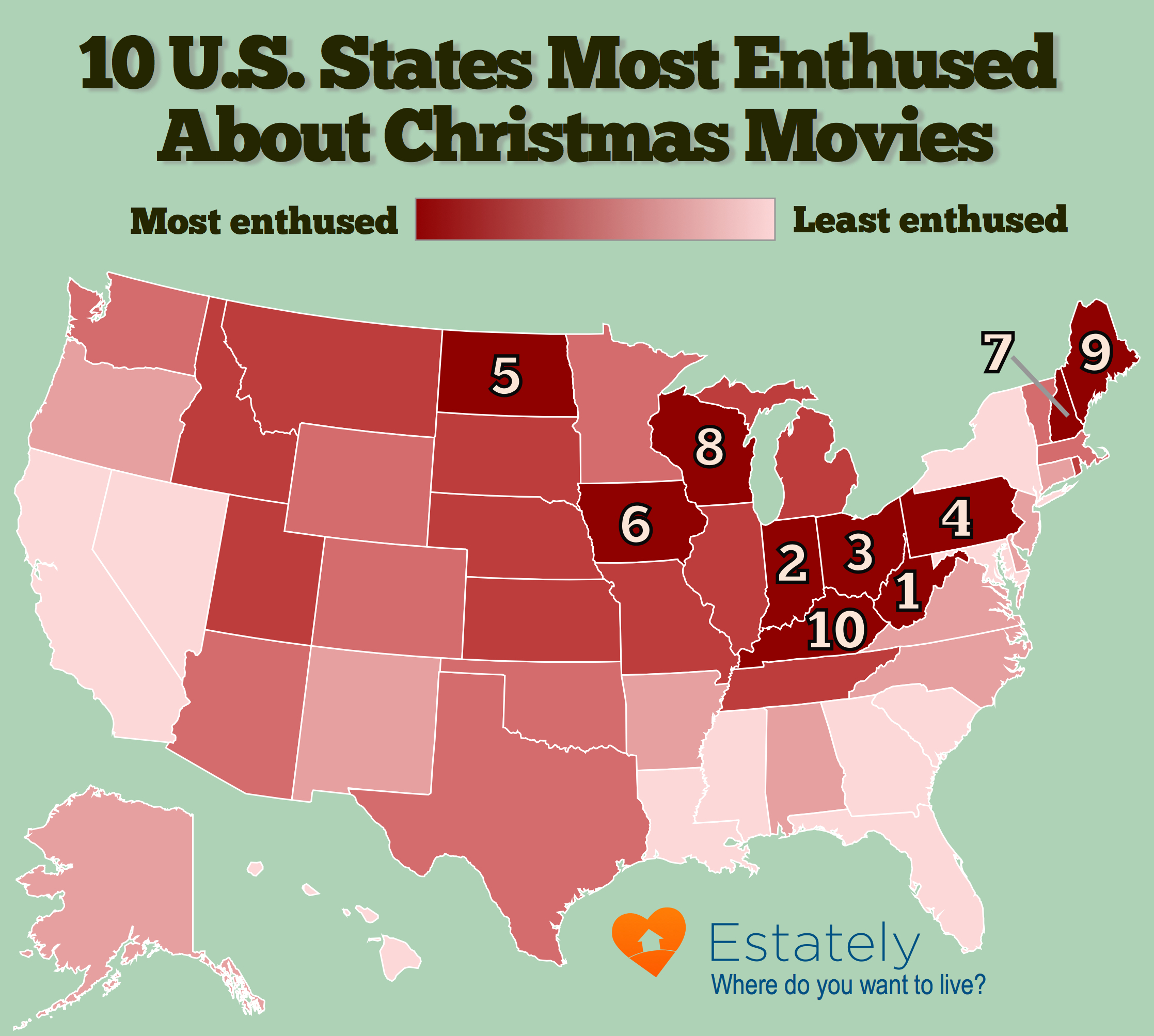 Across much of America the weather is getting colder, holiday decorations are going up, and families are gathering around the TV to watch their favorite holiday movies. But where is the love of Christmas movies strongest?
Estately used Facebook user data to measure the percentages of Facebook users who express interest in one or more of the following ten Christmas movies.
National Lampoon's Christmas Vacation
Elf
Miracle on 34th Street
A Charlie Brown Christmas
Scrooged
It's a Wonderful Life
Dr. Seuss' How the Grinch Stole Christmas
Home Alone
A Christmas Story
The Santa Clause
Our research shows enthusiasm for Christmas movies is strongest in Appalachia and the Midwest, and very limited in the Deep South and West Coast. West Virginia residents are the most Christmas movie-crazed, with more than twice as many people expressing interest as last place Hawaii.

In addition to overall enthusiasm, there were stark geographic differences when it came to which movie Americans were most interested in. Estately used Google Trends data from the past 11 years to find out which movie people in each state Googled the most. While it's encouraging to find no state Googled The Santa Clause more than any other movie, it's still hard to fathom why so few states showed interest in National Lampoon's Christmas Vacation.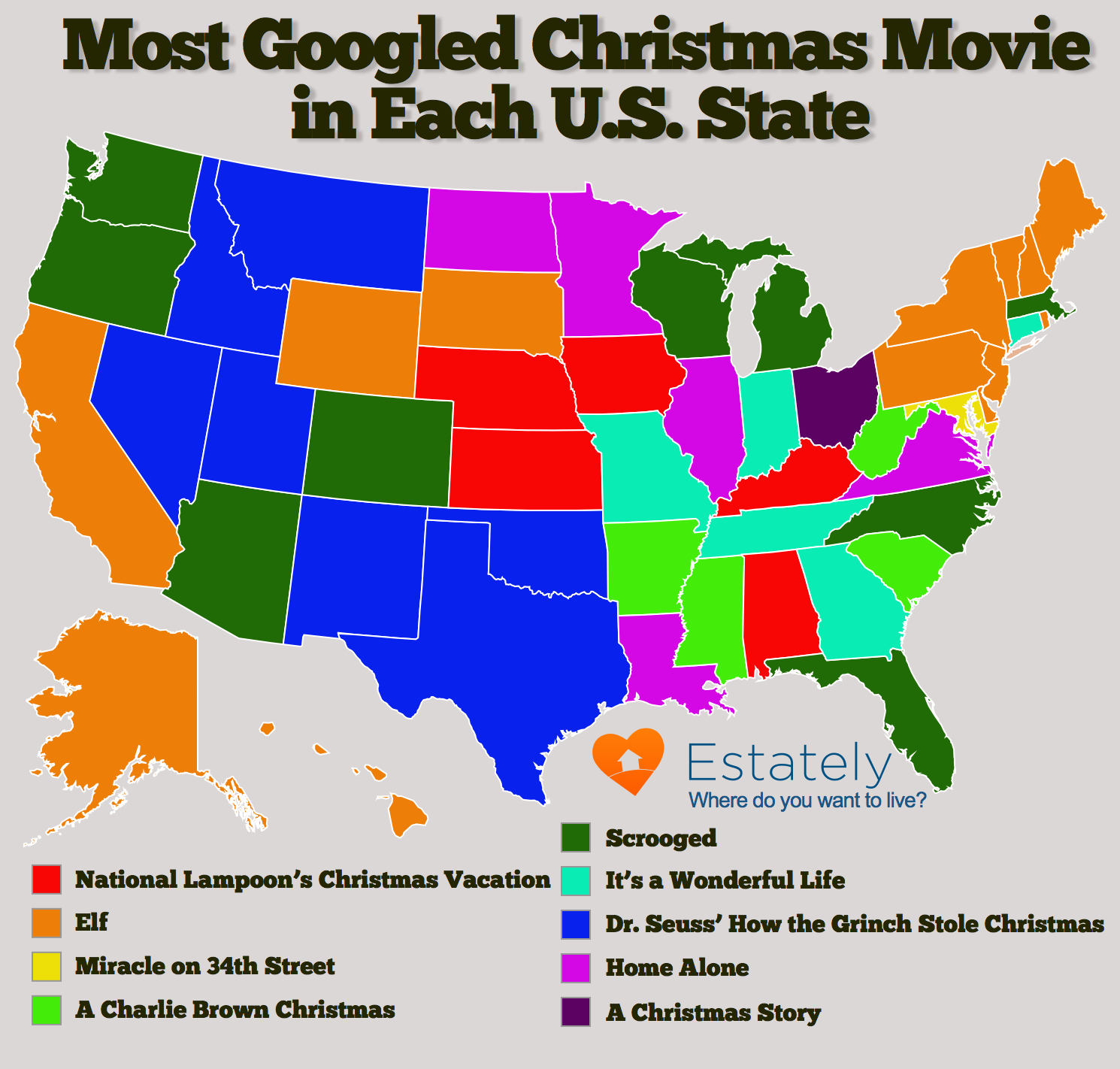 So if you're looking to live amongst people who spend the season watching the shenanigans of Buddy in Elf, you have some options on both coasts. And if you're more of a traditionalist who likes the classic Miracle on 34th Street, you now know to move to Maryland. Wherever you choose to live be sure when it comes to finding a home you use Estately.com.