What Are People In Each State Getting For Valentine's Day?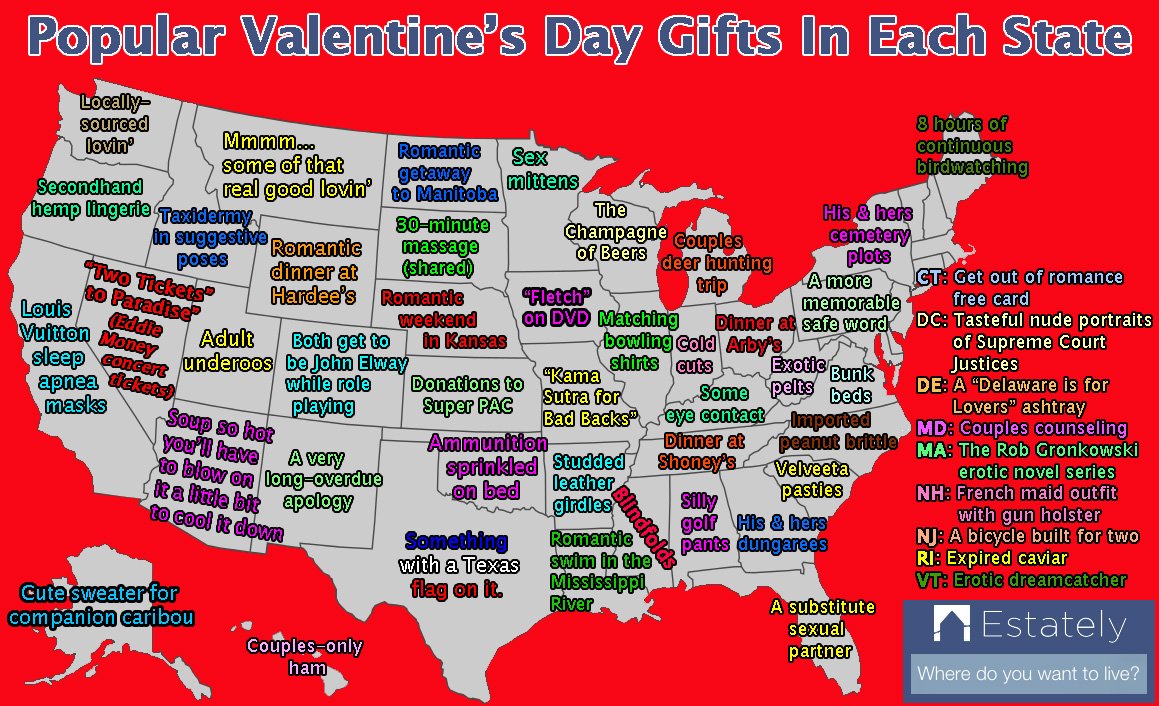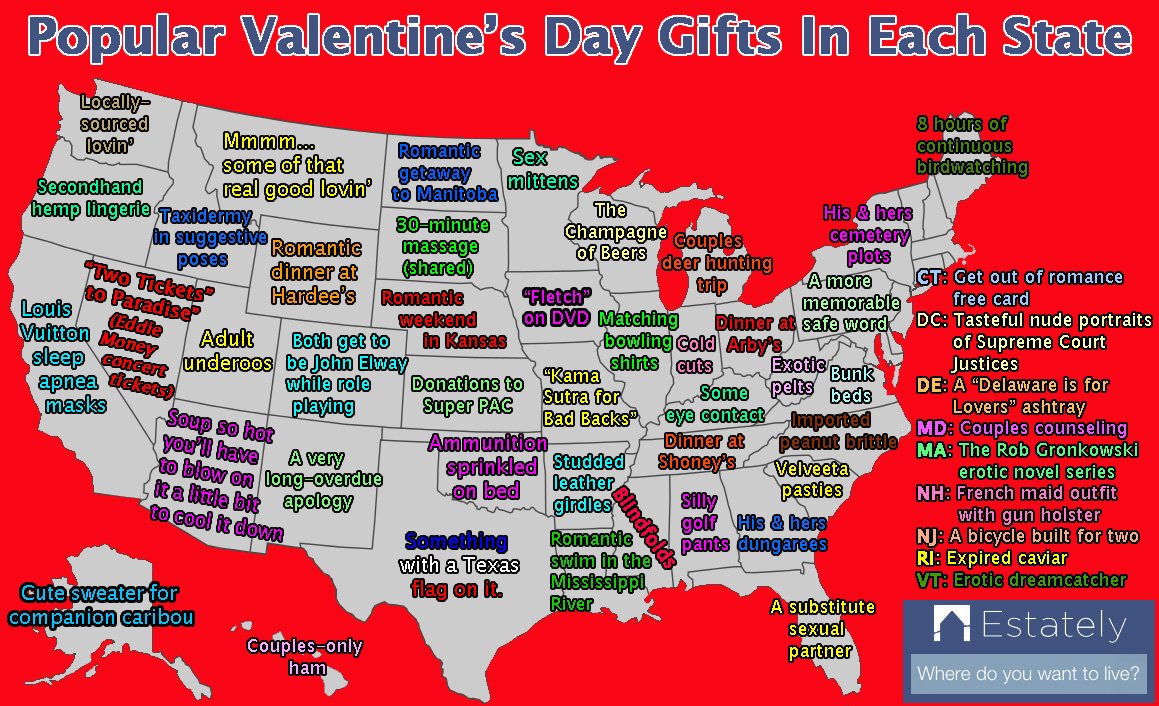 Estately real estate search may be the best way to find a home for sale, but it can't help you choose the best Valentine's Day gift (unless it's a house). While Estately does have the data to determine which states are most likely to survive a zombie apocalypse, it can't scientifically determine what the most popular Valentine's Day gift is in each state. However, that doesn't mean we can't guess blindly, which is exactly what we did.
–     –     –     –     –     –     –     –     –     –     –     –     –     –     –     –     –     –     –     –
If you're looking for a great way to find your next home check out Estately.com.