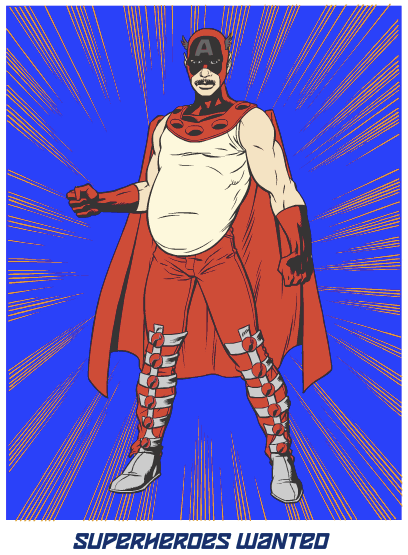 During these troubled times, Tina Turner isn't the only one who needs a hero. Many of America's greatest cities are at risk of becoming modern-day Gothams. Estately analyzed the largest cities in the U.S. to determine which were most in peril. We measured factors like violent crime stats, organized crime syndicates, proximity to nuclear power plants, risk of natural disasters and terrorist attacks, and local populations most likely to become supervillains (millionaires and scientists).
In the end, we determined these ten cities to be most in need of a caped crusader, and we even invented a plausible superhero for each using Marvel's Superhero Avatar Creator.
10) NEW HAVEN, CONNECTICUT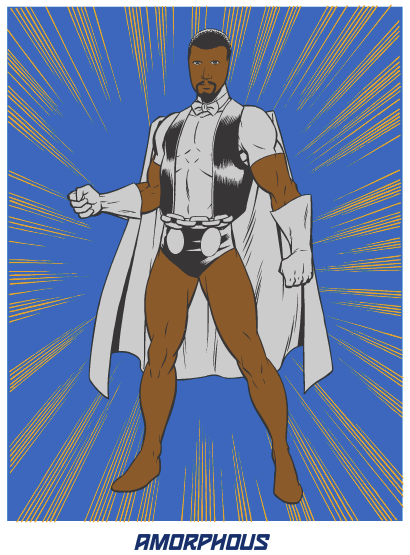 How bad are things in New Haven? Not only is it the 20th most dangerous city in America, but the closest thing to a caped crusader is Karaoke Heroes, a superhero-themed karaoke bar opened by an ex-bankruptcy attorney.
Yale University churns out many of this country's political and economic villains, so it's home to more than just street crime.
7th highest concentration physicists = increased chance of a "mad scientist."
Ideal Superhero: Amorphous—a professor by day and crime fighter by night, when local villains hear smooth jazz playing it means they're about to get punished by Amorphous.
9) NEW ORLEANS, LOUISIANA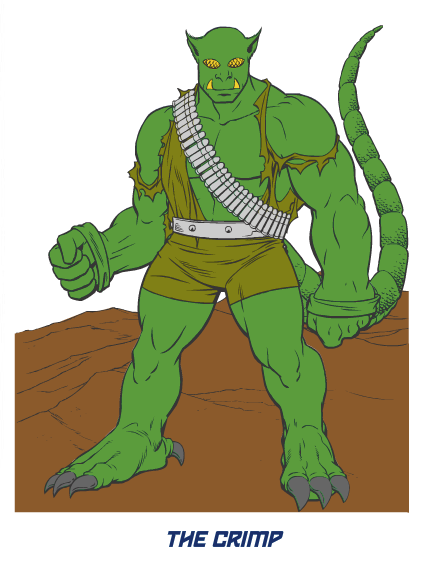 New Orleans is home to the Super Dome and Super Bowl trophy, but it's in dire need of a real life superhero. The city is the fifth most dangerous in America, has nearby nuclear power facilities, and it's always at risk for hurricanes and other natural disasters.
The movie Green Lantern was filmed in New Orleans.
Louisiana has an active mafia and ample government corruption to fight.
Superheroes will need to be capable of holding back floodwaters, capping oil leaks, and befriending nutria.
Potential Allies: Nostrum Nola and Drew Brees.
Ideal Superhero: The Crimp—roams the swamps and sewers in search of evildoers.
8) NEW YORK, NEW YORK
The real life Gotham would be higher on this list, but it's already teeming with citizen crime fighters. More are needed because the city has a maze of sewers providing ideal hideouts for supervillains. It still has numerous mafia families, and it's an obvious target for terrorists.
New York has more millionaires than any other U.S. city, and is home to one billionaire mastermind who apparently invented a shrink ray that works on sodas. But what will it shrink next?
City could have used some help with recent winter storms and hurricanes.
Potential Allies: Dark Guardian, Life, Tothian, Nyx, Zimmer, Z, Samaritan, and the Guardian Angels.
>Ideal Superhero: Chet the Jet—delivering pizzas is the ideal cover for New York's full-time superhero, and because he can fly he never gets stuck in traffic so both pizzas and justice are delivered on time.
7) CLEVELAND, OHIO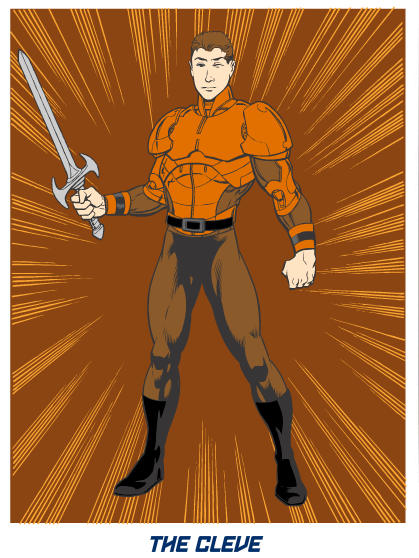 In recent years, Cleveland's become the preferred film location for superhero movies like The Avengers, Spider-Man 3, and Captain America: The Winter Soldier. Iconic architecture and gritty streets provide an ideal backdrop for fighting crime, which Cleveland has plenty of.
It's the 6th most dangerous city in America.
The mafia is said to be regaining a foothold in Cleveland.
Superman was created in Cleveland. That's a big cape to fill.
Superhero fans can be found at Carol & John's Comic Book Shop
Ideal Superhero: The Cleve—not only does he fight crime and unleash hell on evildoers, but he just might be the Cleveland Browns' quarterback of the future in disguise.
6) CHICAGO, ILLINOIS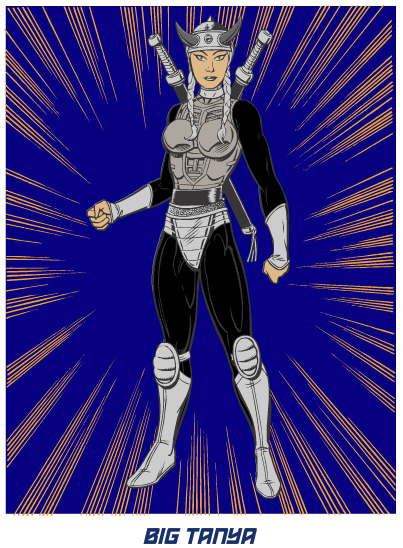 There's no shortage of superhero work to be done in Chicago so perhaps that's why Chicago has been home to so many fictional superheroes. The city has an active mafia, plenty of corrupt government officials, and the most murders of any city in America—415 last year alone.
Chicago authorities are threatened by superheroes. Once, a man in a Spider-Man costume was arrested while attempting to climb Willis Tower.
With the 3rd most millionaires and 4th most physicists, the city is a veritable breeding ground for supervillains.
Potential allies: Abyss, Antoine Dodson, and the ghost of Eliot Ness.
Ideal Superhero: Big Tanya—investment banker by day and attack ninja by night. She mostly beats up creeps and crooks, but still finds time to rescue cats from trees and help reach canned food off the top shelf.
5) PHILADELPHIA, PENNSYLVANIA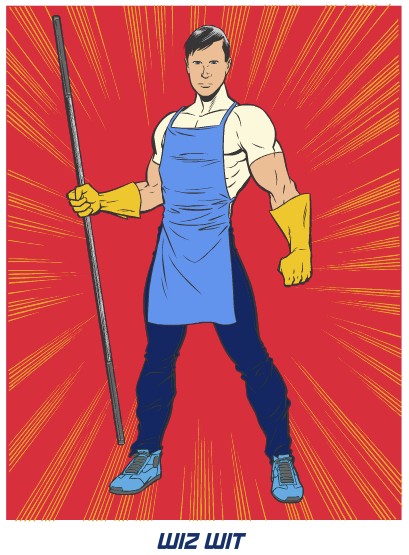 Philadelphia is the 12th most dangerous city in America, it's located near a handful of nuclear power plants, and to make matters considerably worse Spider-Man's nemesis Venom just relocated there in 2012. Why would Marvel Comics transfer a villain to a city with no established superhero?
Philly's home to both the sixth most physicists and sixth most millionaires. Odds are at least one of them holds a grudge against humanity.
Superhero play was banned at a Philadelphia preschool in 2013.
Ideal Superhero: Wiz Wit—a local dishwasher who punishes rude customers with a searing wit and sometimes with a few whacks with a mop handle.
4) NEWARK, NEW JERSEY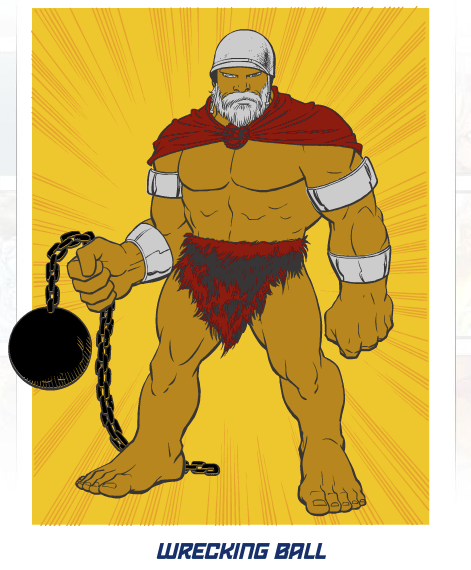 With a reduced police force and skyrocketing murder rate, Newark has definitely set the scene for a superhero's big entrance. In addition to saving lives and stopping violence, a Newark-based superhero could fight organized crime, help ease traffic congestion, and put a stop to The Real Housewives of New Jersey or public appearances by the cast of Jersey Shore.
Potential allies: Nyx
Five of the previous seven mayors have been indicted on criminal charges and that's just the tip of the iceberg when it comes to New Jersey political corruption.
Ideal Superhero: Wrecking Ball—just a big nasty creature that doles out punishment in large doses. His rage stems from not being able to get Miley Cyrus' "Wrecking Ball" out of his head.
3) ST. LOUIS, MISSOURI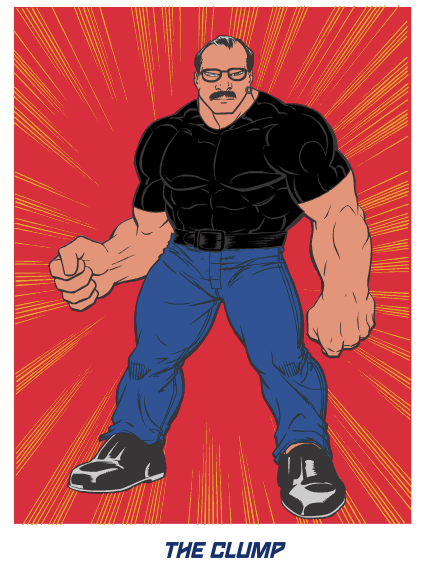 Given the number of superhero-themed charity runs in St. Louis it's surprising all those joggers in capes don't do more to keep St. Louis from showing up in third on a recent list of the Most Dangerous Cities in America. With an active mafia, plenty of gang violence, and an unusually high risk of earthquakes for a midwest state, there is plenty of need for someone to come and save the day.
Potential Allies: Jackie Slater
Ideal Superhero: The Clump—a squat little brewer with tidy mustache who makes beer all day and fights crime all night. He looks like Mario, but he can jump over the arch in a single bound, and even higher if he's been drinking.
2) OAKLAND, CALIFORNIA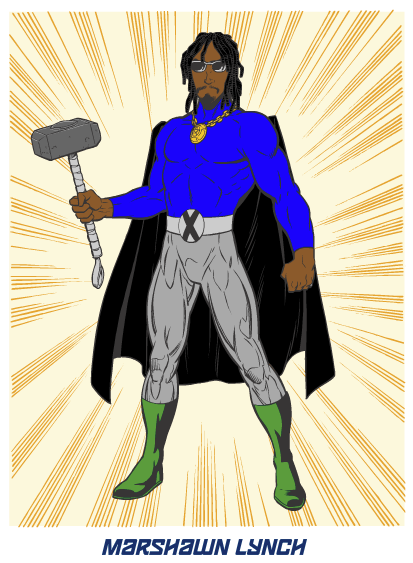 There may be no other place in America with higher odds of getting shot during an earthquake while running from a wildfire than Oakland, California. The city now has the highest violent crime rate in America, with 10.21 violent crimes per 1,000 residents. It also has a woefully understaffed and demoralized police force, who would probably leave the bat signal light up day and night if it had one.
Potential Allies: Motor Mouth, Mutinous Angel, and the Oakland Super Hero Mural Project—a local effort to revitalize, beautify and transform the West Oakland area.
Ideal Superhero: Marshawn "Beast Mode" Lynch (Oakland native and current Seattle Seahawks running back) is tenacious and unstoppable, Beast Mode says little and accomplishes much. He could team up with San Francisco's Batkid to form an unstoppable Bay Area crime-fighting tandem.
1) DETROIT, MICHIGAN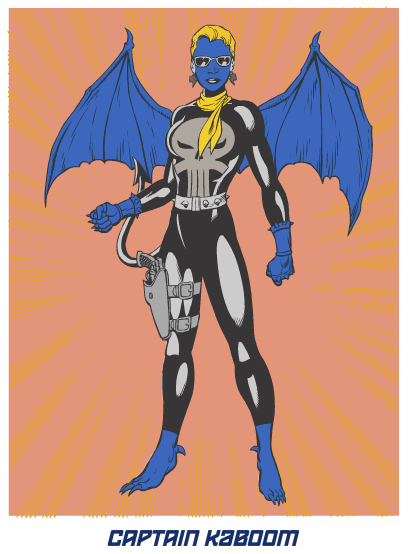 The city is bankrupt, the economy is in tatters, and even Megatron can't carry the Detroit Lions to the playoffs on his back. If any city could use some superhero help it's Detroit. The job is open, but it has a lot of requirements: catching polluters, uncovering government corruption, stopping homicides, confronting organized crime, destroying fear, protecting the innocent, etc.
Michigan is home to the most amateur superheroes of any state, including

Fox Fire

, Sentinel, Void, Checkmate, The Animal, and more.

There are franchise options for a Detroit superhero. He/she could easily branch out and perform acts of bravery in neighboring Flint.
Idea Superhero: Captain KaBoom—this school bus driver luckily only works part time because she's got a lot of work to do cleaning up Detroit.
– – – – – – – – – – – – – – – – – – – – – – – – – – – – – – – – –
Estately is a national online real estate search site whose articles have been featured in the San Francisco Chronicle, Houston Chronicle, NBC News, Philadelphia Magazine, GeekWire, The Denver Post, and more.