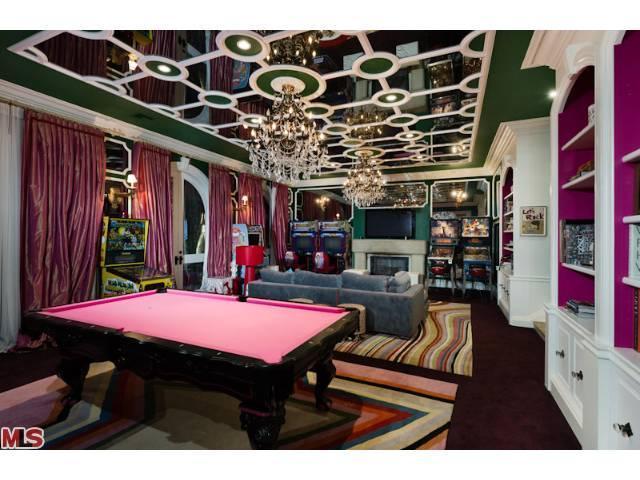 After two years on the market, Christina Aguilera's pink home in Beverly Hills home has finally sold. While this is good news for Aguilera and her ex-husband Jordan Bratman, we have to admit we'll miss glancing at the listing photos showing rooms with shocking colors and eclectic decor. View the entire listing HERE.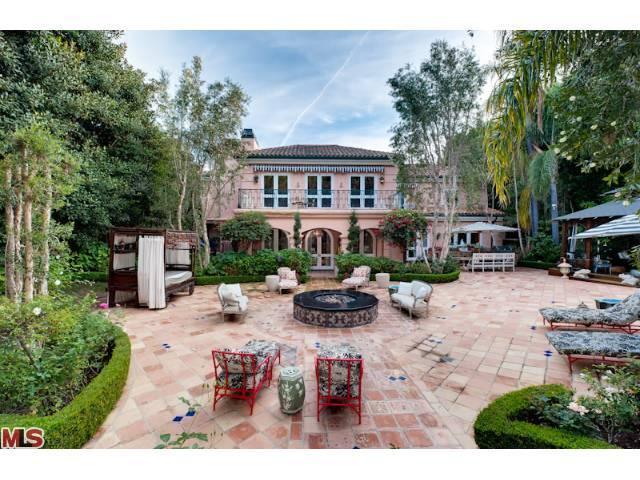 According to AOL Real Estate, Aguilera and former husband Jordan Bratman first purchased the house from Ozzy and Sharon Osbourne for $11.5 million back in 2007 (related article). The Osbourne's have made a habit of selling homes to pop stars, recently passing on their Hidden Hills, California home to Jessica Simpson for $12,388,000 (related article).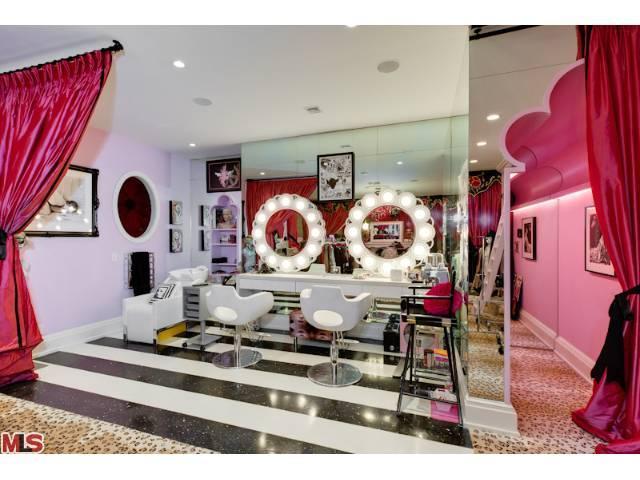 One can't help but wonder who the new owners will be, as well what they'll do about the eclectic interior. The Mediterranean-style mansion is decorated in a mix of Gothic, burlesque, and contemporary styles, which perfectly matches the diva's personal style, but might not be a fit for anyone else.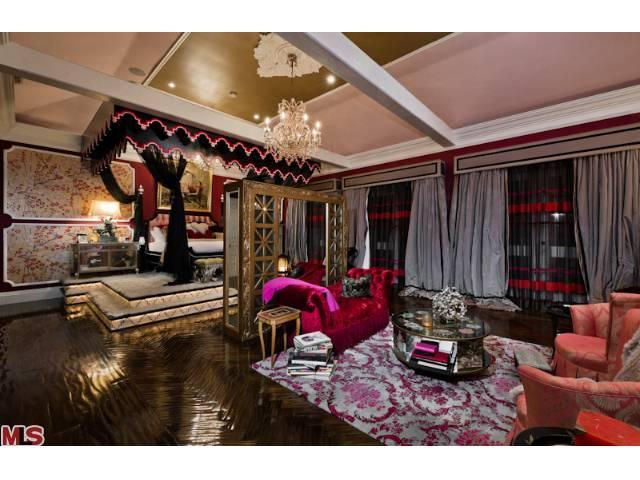 Ideally, we'd love to see Aguilera hold an epic moving sale and offer the public some of these brightly-colored furnishings at dramatically reduced prices. Truth be told, it's hard to find a quality chandelier that's both affordable and flashy.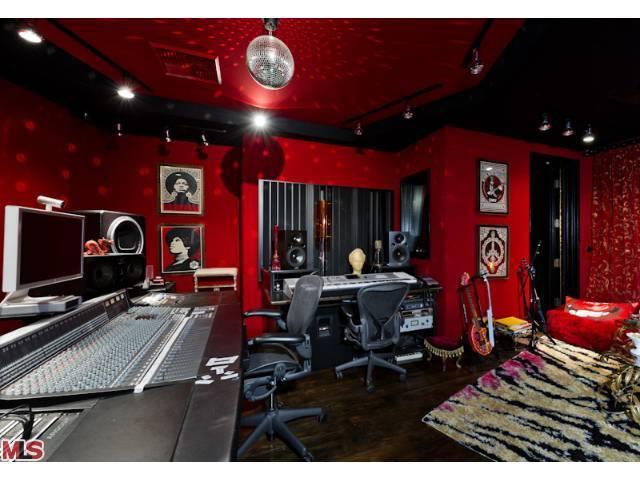 Up until now, there's been no word on who purchased the stunning home, but just for fun we'd like to start a false rumor that it was Dr. Dre. The famed producer is going to keep the paint and furnishings exactly the same. Those faux cheetah-skin carpets are just what the doctor ordered.
—
Check out these other celebrity-owned homes for sale…
Pamela Anderson—Malibu, CA—$7,750,000
Sen. Marco Rubio—West Miami, FL—$675,000
Sacha Baron Cohen—Los Angeles, CA—$2,595,000
Larray Hagman—Santa Monica, CA—$5,200,000
—
Other articles by Estately…
Vintage Pink Bathrooms Make A Comeback