21 Things You Should Know Before Moving to Naples, Florida
Home to 21,512 year-round residents (and probably an equal number of snowbirds who arrive in winter), Naples is a beautiful city located on Florida's Gulf Coast. But it's more than just sunshine and miles of sandy beaches, Naples is a popular place to move to for a variety of other reasons as well. Think it might be right for you? Check out Estately's list of 21 things you should know before moving to Naples and buying a home.
 Chubbs could be your dog
The Humane Society Naples' adoption center has an abundance of dogs in need of a good home, including Chubbs, a 12-year-old Chihuahua mix. At the time of this writing, there were 41 other adorable hounds waiting to be adopted. You can view them all here. There are also dozens of cats, a few rabbits, and a trio of guinea pigs.
The Canadians are retreating
According to the Naples Area Board of Realtors, Canadians make up the largest proportion of international buyers in the Southwest Florida market—roughly 70%. However, those numbers might be on the decline as Canadians are increasingly selling off their Naples homes. With the Canadian loonie now only worth $0.78 to the U.S. dollar, Canadians are finding financial incentives in selling their Florida homes.
An Abundance of Older Women
Females make up 53.8% of Naples' population, more than 3% higher than the national average. On top of that, seniors account for 48.5% of the population in Naples, considerably higher than the national average—13.0%. So if you're looking to meet senior citizen women you'll find an abundance in Naples.
Shopping is a way of life
With a variety of shopping malls and high-end retailers, Naples is a true shopping destination. In fact, according to the U.S. Census, total retail sales per capita in Naples were $115,769 in 2012, which is nearly nine times higher than the national average of $13,433.
Job growth
According to forecasts from Moody's Analytics, Naples is the top city in the country for projected job growth—4.6% through 2017. While many of those jobs are service jobs, there's an increasing number of jobs in better-paying fields as well.
Proximity to gators
Given the close proximity to Everglades National Park, it will come as no surprise that Naples is in the neighborhood of alligators. You don't have to tour the legendary subtropical wilderness to find yourself in close proximity with one, although you really should check it out because it's a national treasure. In Naples, locals have spotted gators swimming in the Gulf a few feet from shore (proof), lunching on a gigantic python at a local golf course (proof), or served up breaded and fried with a side of gator sauce at the Old Naples Pub (proof).
Tourists everywhere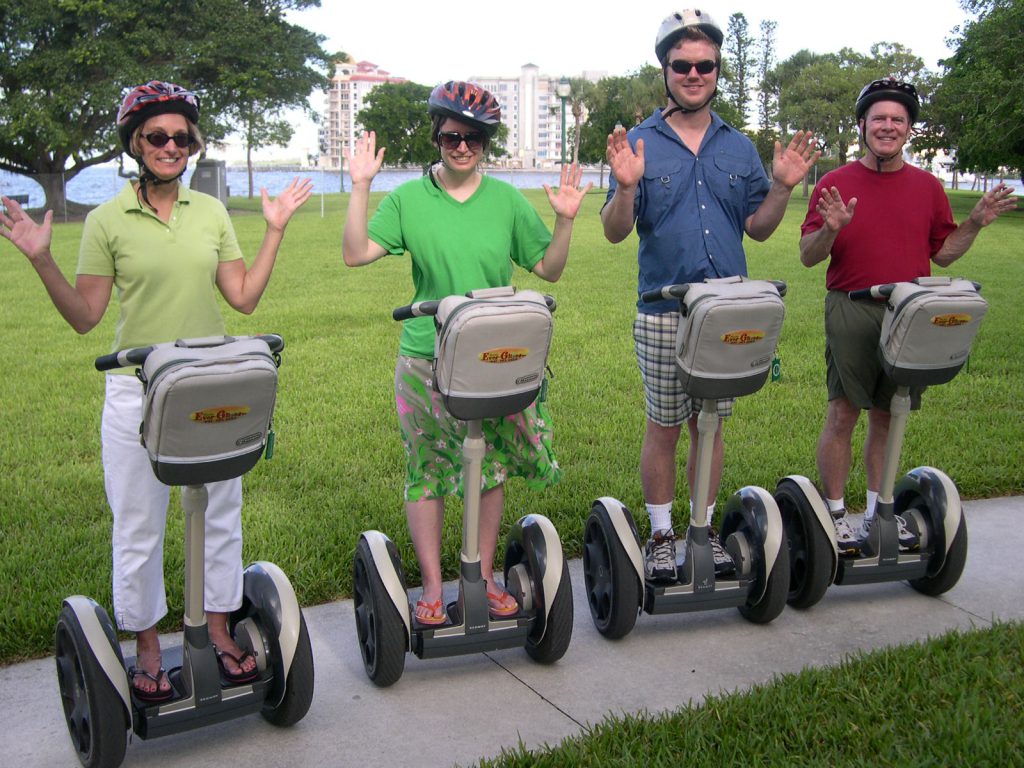 Naples is very popular with tourists, particularly in the winter, and they are both a blessing and a curse. Visitors inject a lot of money into the local economy, but they also do regrettable things like roaming around town on Segways, mucking up traffic, and blocking sidewalks in the process. They are also responsible for at least 35% of all incidents in which a person is spotted wearing sandals with socks.
Celebrity sightings
Due to the high number of celebrities with second homes in Naples you'll see a lot of familiar faces. Depending on who you bump into at your neighborhood barbecues, you could have the opportunity to ask Buzz Aldrin if the moon landing was faked, beg former NBA star Larry Bird to join your pickup basketball team, or perform "Night Moves" at a karaoke bar in front of singer-songwriter Bob Seger.
 Swamp Buggies and Swamp Buggy Racing
Back in the day, Naples resident Ed Frank put some aircraft tires on an old vehicle, and the swamp buggy was born. Originally used by hunters, law enforcement, and others trying to travel around the uneven terrain in local swamps, it wasn't long before locals started racing them and a sport was born. Today, there are three races per year. These events, if nothing else, provide a great opportunity for locals to drink a lot of beer amidst the noise of roaring engines, just as the founding fathers had envisioned when they declared their independence so many years ago.
Sunsets are stunning
Imagine all the hours you'll lose as you pause to watch yet another gorgeous sunset, or the redundancy of your Instagram posts, or the time spent gazing across the Gulf of Mexico pondering mankind's place in the world? Are you sure you want to do that?
Paradise for golfers
According to SmartZip, there are 78 golf courses in Collier County—one for every 4,418 residents. That's the fifth highest per capita of any county in the country. Local courses are home to a variety of tournaments, including PGA and LPGA events. However, if bowling is more your style, you should be warned that there are only two bowling alleys within the city limits.
Don't confuse it with Naples, Italy
While the city was named after the Naples in Italy, the two had little in common besides a mild climate and abundant fish. Now they have even less in common. Naples, Florida is one of the wealthiest cities in America, while Naples, Italy is one of the poorest cities in Europe. Another bonus of the Florida Naples is that industrial and nuclear waste haven't been dumped in and around the city by the mafia.
White sand beaches
White sandy beaches stretching for miles in both directions? A person could get used to that, and it might be part of the reason the population grew by nearly 9% between 2010—2014.
Plenty of fishing
If you prefer ice fishing then this is not the location for you, but if you prefer fishing in temperatures above freezing, you'll find plenty of grouper, snapper, kings, redfish, snook, tarpon, mackerel, and more.
Locals love the Patriots
Even though Naples is in Florida, the city isn't particularly loyal to the local NFL teams. According to Facebook user data, there are actually more Patriots fans in the Naples area than there are Miami Dolphins fans and Tampa Bay Buccaneers fans combined. So if you're from Buffalo or New York and you're looking to relocate to a sunnier climate, just keep this in mind.
Strange laws
There is no shortage of strange laws, especially in Florida, but Naples' ban on neon signs seems particularly odd.
Shark attacks are rare
According to the Florida Museum of Natural History, Florida has had 748 unprovoked shark attacks in the past 34 years, more that all other U.S. states combined. However, shark attacks are incredibly rare in the Naples area, with only eight cases of unprovoked shark attacks in Collier County, just one percent of all Florida shark attacks.
#1 for well-being
According to a report by the Gallup-Healthways Well-Being Index, the Naples-Immokalee-Marco Island area is rated the nation's highest well-being community in the country. The report measured how people in 190 U.S. cities felt about their physical health, social ties, financial security, community, and sense of purpose.
Pizza, pizza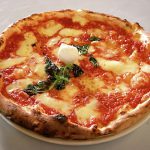 The Naples in Italy is the birthplace of wood-fired Neapolitan pizza. The Naples in Florida is not world famous for its pizza, but that doesn't mean pizza isn't abundant here. According to the Yellow Pages, Naples is home to 119 pizza places, roughly 11% of all the city's restaurants. Popular local spots include Cosmos Cafe & Pizzeria, Fabio's Pizza, and Rosedale Brick Oven.
Children are very rare
For parents of school-aged children Naples can be a somewhat isolating place, as there aren't many young families compared to other cities. Just 10.4% of local residents are under age 18, which is less than half the national average. On the other hand, if you enjoy eating out minus the sound of crying children, or if you want the ball pit at the McDonald's PlayPlace all to yourself, Naples is definitely your spot.
Land of expensive homes
The median value of owner-occupied homes in Naples is $707,000, which is considerably higher than the national average. Over 56% of current homes for sale cost more than $1 million. Condos make up nearly 50% of the homes on the market, and the vast majority of homes selling under $1 million. Houses make up just 6.7% of homes on the market costing less than $1 million, which is more than four times higher than the rest of Florida. If you're interested in searching a comprehensive database of Naples homes currently for sale, check out Estately.com.