25 Reasons You Should Live In Massachusetts
You don't have to be among the smartest people in the country to know that Massachusetts is a great place to live (but it helps.) Don't worry, though; we're here to tell you what's so great about the Old Colony State.
Sports!
We've already covered Boston sports, but Massachusetts has a lot more game to offer than the capital city alone. Aside from the many championships, the major pro teams have brought home, the state also has many other professionals, college, and amateur sports clubs, from lacrosse to hockey to soccer, and even a drum corps. Whatever your sport, the Bay State has you covered.
Theme Song
Those timeless Norwegian songsters, Ylvis (of "What Does the Fox Say?" fame), penned yet another instant classic, this time all about the lovely Bay State. Whether you're hanging with the boys of Attleboro, the staring dogs of Suffolk County, or your definitely platonic friend that you drove across the state with, you can get this horribly captivating unofficial Massachusetts theme song stuck in your head while you do it.
History
The first English settlements in Massachusetts are coming up on 400 years old, so there's lots of history to be had. Old Sturbridge Village, Plimoth Plantation, Lexington and Concord, Boston's Freedom Trail, and Salem's Heritage Trail are all nearby opportunities for learning about the region's rich history (or places to go on school field trips if you're a young student.)
Beer
Massachusetts has its own impressive roster of great beer makers, but from there you've also got access to an even greater selection of wider New England craft beers. For a beer lover, there are few better places in the country to live.
Marriage Equality
In May of 2004, a little over ten years ago, the supreme court of Massachusetts ruled that it was unconstitutional to deny same-sex couples the right to marry, making it the first state in the union to do so. Since then, same-sex couples and rights activists have made tons of legal headway, making the state a great place to live for LGBTQ residents and same sex couples.
Unemployment
The unemployment rate in Massachusetts at the moment is a steady 6%, which is lower than the national average (6.3%) and neighboring New York (6.7%), Connecticut (6.9%), and Rhode Island (8.3%). In April, Mass. added jobs in the transportation and utilities, financial services, and construction sector and the Boston area is a rising tech hub.
Berkshires
Just a short drive out to the western half of the state and you'll find the Berkshire Mountains, the rolling hills that traverse Massachusetts and parts of Connecticut. There you'll find great hiking and camping spots and the picturesque views you'd expect from rural New England.
Tax-Free Neighbor
New Hampshire is to Massachusetts as Oregon is to Washington state. That is to say, it's where one state's residents go to get tax-free appliances, electronics, booze, and more. Just a short drive up I-95 and any MA resident can get nearly anything at cost without sales tax in New Hampshire.
Education
Every single Ivy League college is either within Massachusetts or a few hours driving distance away. Not only that, but there are dozens of world-class education institutions in the Boston area alone, and that's not counting the Five Colleges in western Massachusetts.
Snowball Fights
Sure, Massachusetts can get a little snowy. OK, really snowy. But just look at it this way: it just means that you'll rarely be at a loss for a spontaneous snowball fight. Or if you're a winter sports enthusiast, skiing and snowboarding are never far away.
Fall Foliage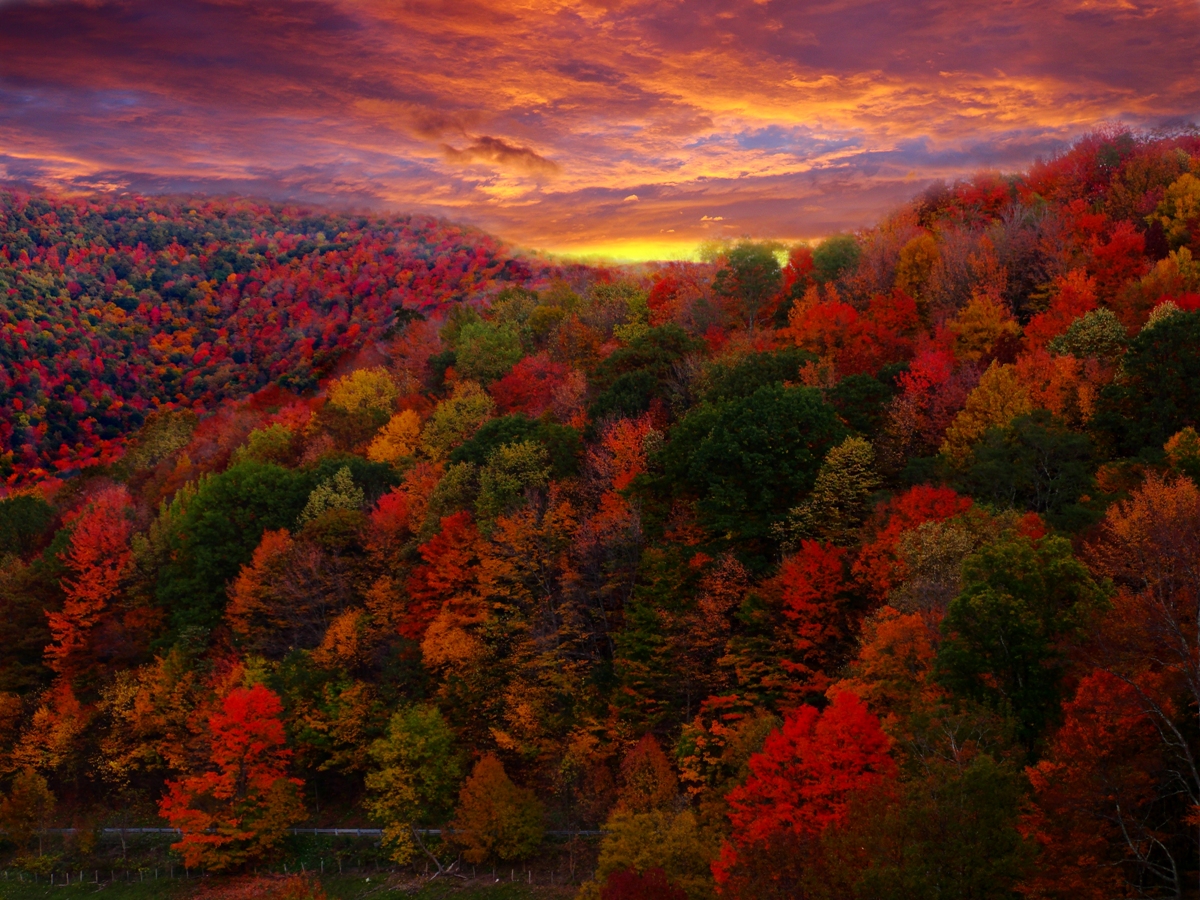 There are few views in the world like New England in autumn. The vibrancy and variation of leaf colors in October makes living in Massachusetts in January worthwhile.
Lobster
This dinosaur of the sea used to be considered only usable as fertilizer and bait and was commonly fed only to the impoverished and imprisoned due to its abundance. However, lobster later became a delicacy and now can be enjoyed throughout New England (as long as you're cool with the whole consuming-something-after-you've-boiled-it-alive thing.)
Chowder In A Bread Bowl
Clam chowder is already a really delightful, filling meal on a crisp day, but there's are few joys in life quite like eating your soup from inside hollowed-out bread instead of having the bread on the side like some kind of plebe.
Boston Cream Pie
The official dessert of the state of Massachusetts is a chocolate frosted, custard-filled cake. Need we say more?
Funny Accents
There's nothing quite like hearing a Bostonian say "Your aircraft is prepared for departure" at Logan Airport. Or the first time you hear a person call a drinking fountain a bubbler, or say he's going to the packie to buy beer. One thing's for sure: move to Massachusetts and get endless amounts of entertainment from the local dialects.
Locally Produced People
These fine citizens of the world all have the distinction of hailing from the Bay State:
Matt Damon, actor/writer/producer
Ben Affleck, actor/writer/director (you know we had to mention those two first)
E. E. Cummings, poet
Theodor Seuss "Dr. Seuss" Geisel, iconic author of children's books
Leonard Nemoy, actor/famous Vulcan
Eli Whitney, inventor of the cotton gin
Reed Hastings, inventor of Netflix (and your nightly Orange Is the New Black habit)
Cape Cod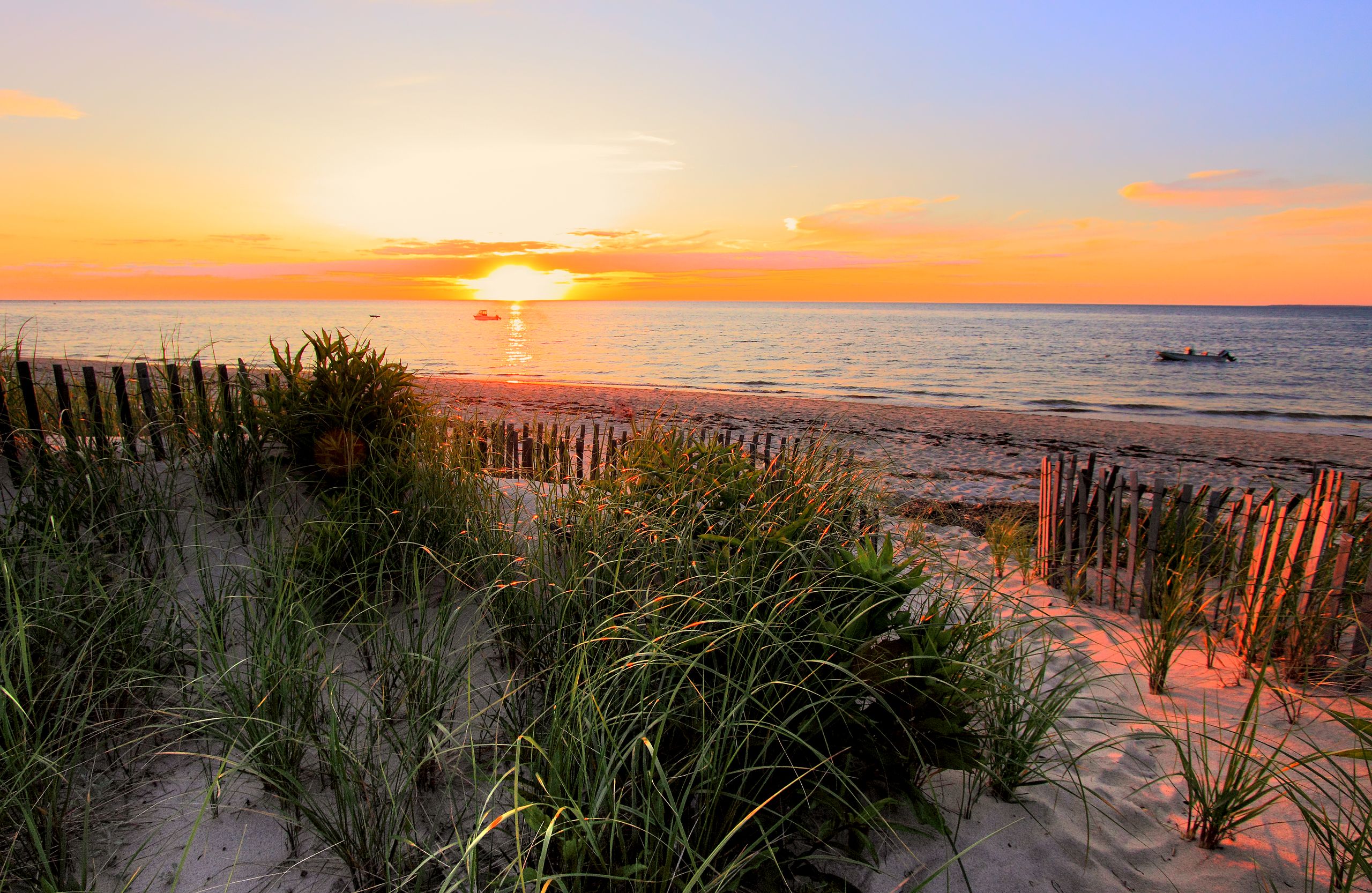 The "flexing arm" shape off the eastern coast of Massachusetts—Cape Cod—is like the Hamptons of New England. A great summertime day trip, the Cape is a beachy vacation spot with expensive real estate.
Provincetown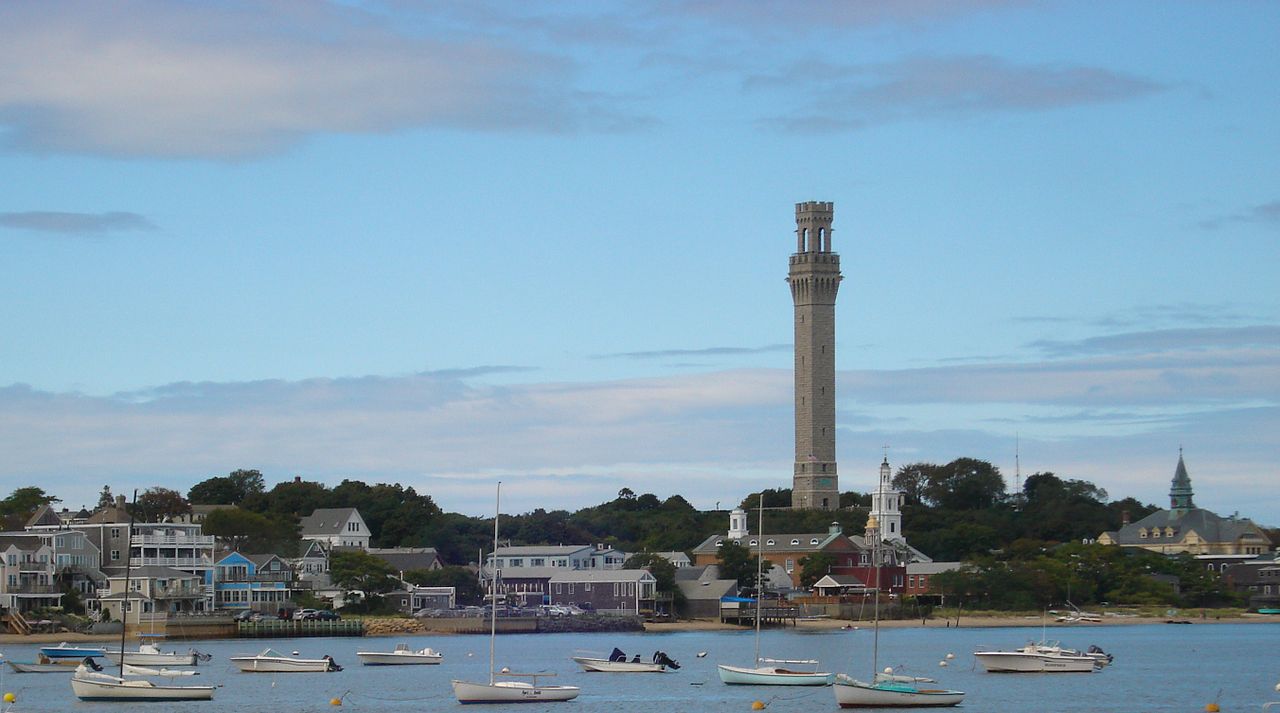 Speaking of Cape Cod, if its shape is like a flexing arm, the fist at the very end of it would be Provincetown. It's is surrounded nearly on all sides with beaches, has a great arts scene, and the Mayflower Compact was signed there. P-Town has also counted notable people such as John Waters, Mary Oliver, and Kurt Vonnegut among its residents.
It Runs On Dunkin'
Fun fact: there isn't a single Krispy Kreme in Massachusetts. Why, you ask? Because Krispy Kreme doughnuts taste like glazed turds. Perhaps that's a little extreme. Needless to say, though, you're never far from a Dunkin' Donuts in the Bay State.
Thin Crust Pizza
It may be called "New York-style pizza," but we'll put that whole rivalry thing aside for delicious pizza. Forget that deep-dish Chicago stuff, because thin crust pizza is a food that the east coast truly excels at, including Massachusetts.
Cabins and Lakes
The ice cold Atlantic not your bag? In need of some summertime relief from the heat? Just want to get away from town? From Walden Pond to Lake Onota, Massachusetts may be small, but it delivers in a big way when it comes to getting away.
Tiny Towns
If you're a sucker for adorable small towns with a quaint main street, kitschy souvenirs, and pastel sweatshirts with the name of the town on them, you'll love living in New England. The region is dotted with some of the most gorgeous tiny towns this side of the Mississippi.
Comedy
Massachusetts is a really funny place to call home. No, not that the state itself is funny (except the accents, as we mentioned above), but that lots of funny people have come from the state—and we mean lots. Many cast members from The Office once called MA home, including Mindy Kaling, Steve Carrell, John Krasinsky and BJ Novak. Comedians such as Louis CK, Amy Poehler, and Rob Delaney also hail from parts of Massachusetts.
Health Care
We've said it before and we'll say it again: there are few better places to get sick than in Massachusetts. It's got world class hospitals, has had effective universal health care since 2006, and recently has become a model for veterans' health care.
Finding a home for sale in Massachusetts
Ready to call Massachusetts home? Whether you're looking for a modern condo, or shingled cottage by the beach, you'll find Estately.com.