Most people think of Las Vegas, Nevada as a place to visit, not necessarily a place to live. But that can't be true for everyone, since over 600,000 people live inside its city limits and more than 2 million residents call the greater metropolitan area home. Read on to learn about the ins and outs of Sin City before you try your luck at living there yourself.
1. It's more than just The Strip.
Technically, The Strip isn't even in Las Vegas; it's in Paradise, Nevada, along with—get this—the Las Vegas airport (McCarran International) and the technically misnamed University of Nevada at Las Vegas. Either way, The Strip is what the city's most famous for, but it only stretches out about four miles. The city itself encompasses nearly 140 square miles, surrounded by plenty of suburbs.
2. It's crazy cheap to buy a home there.
The average 2015 cost of a single-family home in Las Vegas is just under $182,000. For the 29th largest city in the US, that's not too shabby at all. By comparison, the average home in Portland (#28) runs $282,000 these days, while Sacramento (#35) clocks in around $278,000. You can view over 4,000 Las Vegas homes for sale on Estately.
3. You're gonna need a car, though. 
Yes, there's public transport, but no, it's not really going to take you anywhere very effectively. Particularly if you're interested in going somewhere other than The Strip, you'll need your own set of wheels. Luckily, you'll probably have plenty of cash to spend thanks to the low cost of housing in the area and the absence of state income tax.
4. No, that's not Zach Galifianakis.
Celebrity impressionists are certainly nothing new to Vegas—it is, after all, the origin point for every Elvis impersonator, ever—but there's one in particular who's garnered some pretty great buzz (and income) for himself. Building on the popularity of The Hangover franchise and its ties to the city, a Zach Galifianakis lookalike became so notorious a few years ago for wandering around the city, posing for pictures with fans, that the actor himself spent a day with him just to see what he was all about.
5. Curious things are afoot downtown.
In 2012, Zappos.com CEO Tony Hsieh embarked on something of a social experiment and called it The Downtown Project, investing $350 million into downtown Las Vegas via a school, a medical center, a venture fund, and a slew of startups and small business ventures. As tech industry publication Re/Code puts it, "It is strange. And it is struggling. But it's the most ambitious experiment in building a 21st century utopian city in the U.S." It's certainly changed the demographic of downtown Vegas, thrusting well-to-do twentysomething startup founders and a handful of luxury high-rises into a part of town long known as the city's unofficial skid row, and only time will tell if it changes anything.
6. The Real World is coming back, for better or worse.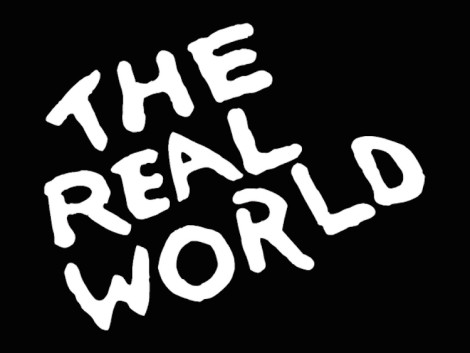 This is the true story of yet another seven strangers picked to live in a house… actually, make that a hotel… to see what happens when people stop being polite. The popular downtown hotel and hangout known as Gold Spike is currently filming the MTV show's 31st season there, marking its third stint in Vegas since the show's inception. Place your bets now on how many roommates spend at least one night in the Clark County Jail before the season's up.
7. Want a customer service job? You're in luck.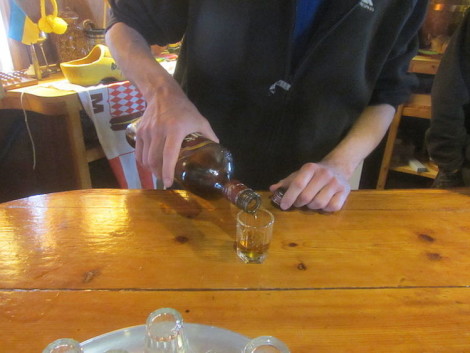 The "Entertainment Capital of the World" clearly has no shortage of hotels, casinos, restaurants, bars, venues and shops in which to pick up a hospitality job. The leisure industry employs around 270,000 people all on its own, and acts as a pretty solid backup for those trying to make it as performers while still paying their rent.
8. Want another one? You're still in luck.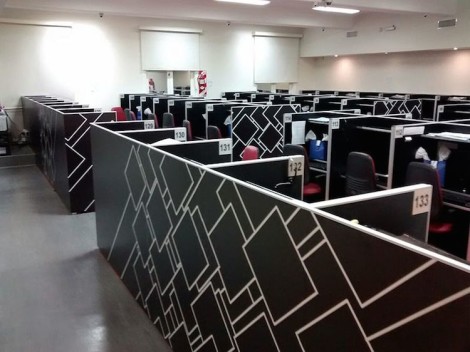 Like the fast pace and flexible schedule of customer service work but tired of slinging trays of food and wishing you could sit down on the job? Las Vegas is home to more than a dozen established call centers, and on any given day, more than 1,000 call center positions are up for grabs on all the usual job search sites. With average salaries in the $30Ks, it's no fast-track to a penthouse suite, but it's certainly a stable way to make some money in a city with a relatively low cost of living.
9. There's great Thai food on Fremont Street.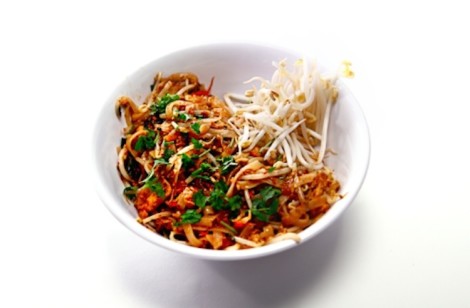 Not exactly known for its fine cuisine, Fremont Street—the cheaper alternative to The Strip—still manages to deliver one restaurant with absolutely incredible Thai food. Off the beaten path stands Le Thai, with Short Rib Fried Rice, Ga Pow (basil stir fry) and Waterfall Beef to die for. It's a popular eatery among the Downtown Project crowd, so if you don't want to overhear conversations about how the folks at nearby tables are "disrupting" their industry, bring headphones or a talkative dinner companion.
10. There are a LOT of things on Fremont Street.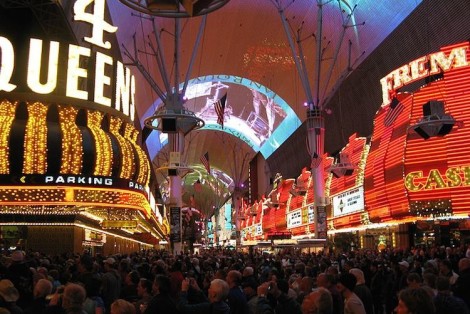 The most colorful part of Fremont Street is by far the Fremont Street Experience thanks to its 1,500-foot-long, 90-foot-wide video canopy overhead, also known as the largest video screen in the world. Powering 12.5 million LED lamps and blasting its audio through a 550,000-watt sound system, the "Viva Vision" screen displays a variety of light shows day and night to entertain the revelers below. Filled with entrances to hotels, casinos, shops and fast food restaurants, the downmarket alternative to The Strip is quite the visual onslaught, complete with zip lining, live music, and more.
11. The best food in Vegas is hidden from tourists.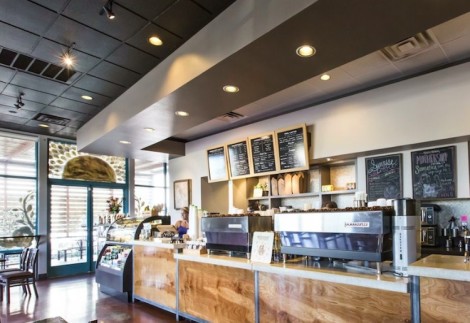 There's a common saying among Vegas insiders: "Everything good here is actually in a strip mall." In other words, in Vegas, if it looks fancy from the outside, it's meant to draw in tourists and may involve more sparkle than substance. Locals often argue that the best food, shops and local services aren't found inside upscale hotels or amid the glow of The Strip; they're tucked away in unassuming places, and as such, it pays to ask around for nuggets of wisdom from folks who've lived there a while. A few starters: Egg Works, Sunrise Coffee, and Velveteen Rabbit—a breakfast-heavy diner, work-friendly coffeehouse and craft-cocktail date night spot, respectively. All in strip malls, too.
12. Like one of the best Korean spas in the nation.
If spa treatments, tasty bibimbap and unlimited K-Pop sounds like your idea of a good time, look no further than Imperial Health Spa. It's one of the few Korean day spas in town, not to mention one of the best in the U.S., and the greatest part is, the 32,000-square-foot relaxation mecca is inexpensive and rarely overcrowded.
13. And the best donuts, too.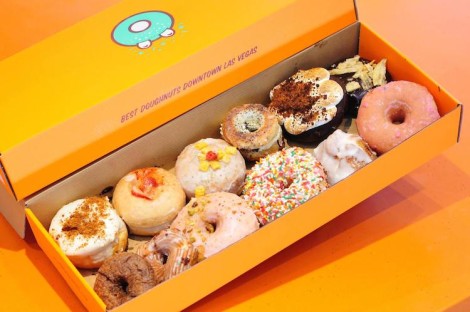 O-Face Doughnuts, if you'll pardon the double entendre, lives up to its name with the super-sweet concoctions it makes from its humble address on 6th Street. Enjoy flavor combinations like Cinnamon Toast Crunch, Maple Bacon, Banana & Nutella, plus a handful of vegan options that might even tempt the staunchest of carnivores.
14. There's not a celebrity that hasn't been through town.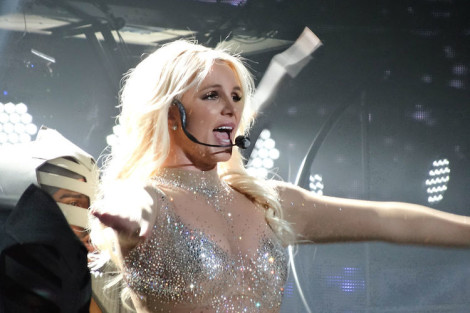 If you're big into celebrity-spotting or just plain like going to lots of concerts, Vegas is a haven full of stars every day of the year. And one of the perks of being a local is the fact that you have access to discounted tickets to most shows on The Strip if you go on Thursday nights.
15. You can take high-roller vacations without leaving home.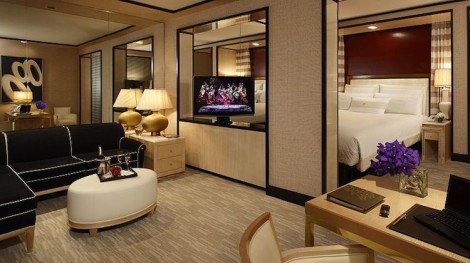 Also incredibly cheap on weeknights are the high-roller hotel suites frequented on the weekends by out-of-town guests. A swanky $2,000 suite for only $400 or a standard $200 room for just $14? It's been done, using same-day booking apps like Hotel Tonight. A midweek break never looked so good.
16. If the line's too long at Lotus of Siam, you can just cross the street.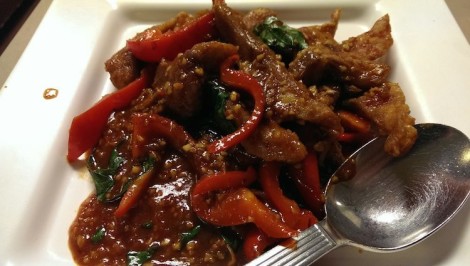 As he often does, the well-intentioned Anthony Bourdain has probably quintupled the wait time at one of the many restaurants he's highlighted on his show. The northern Thai cuisine at Lotus of Siam is indeed delicious, but if the line's out the door and your stomach can't wait, Komol Restaurant across the street is secretly every bit as good (according to Las Vegas Weekly and lots of locals—it just hasn't been on television, which means you'll be ordering off the menu a whole lot faster.
17. There's no shortage of museums.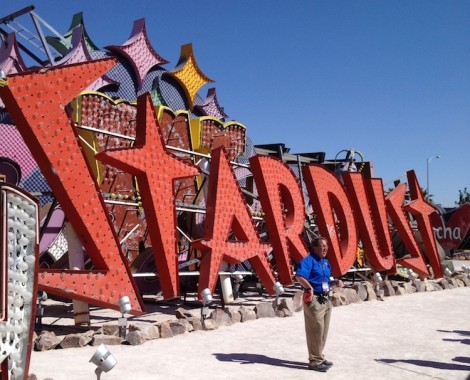 Some might call Sin City devoid of culture and natural beauty, and let's face it: they may be right. But while there's no shortage of ways to unwind and have some admittedly artificial fun, that doesn't mean you can't expand your horizons while you're at it. When the casinos, shows and roller coasters start to lose their luster, plenty of fascinating museums stand ready to help you while away a weekend afternoon. From the Mob Museum and Neon Museum downtown to Symphony Park, Discovery Children's Museum and the Pinball Hall of Fame, there's plenty to hold your attention and teach you a thing or two, too.
18. Outdoor excursions can be pretty grand.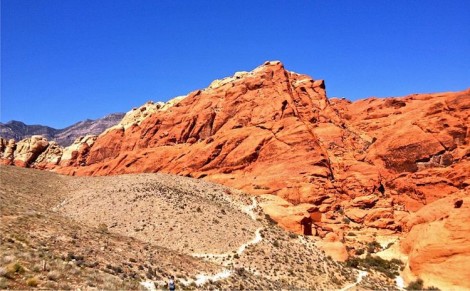 When you need to breathe some fresh air in the great wide open, Death Valley and the Grand Canyon are just a three and four-and-a-half-hour drive from Vegas, respectively. If you want to run, hike or bike a little (or a lot) closer to the city, then Red Rock Canyon, Calico Tanks Trail and Bristlecone Trail are perfect places to sweat it out—and you'll be doing plenty of that, since the average high only dips below room temperature five months out of the year and summers are known to spike up to 106 degrees or more.
19. Just don't bother trying to keep your plants alive.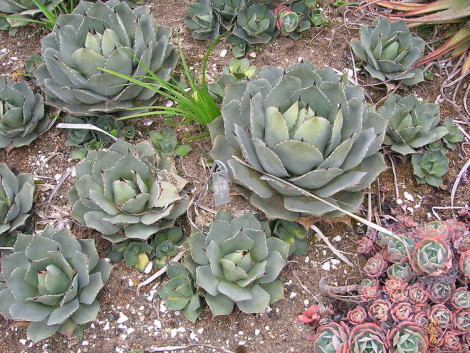 In a word: succulents. Just buy some and call it a day.
20. House Hunting in Las Vegas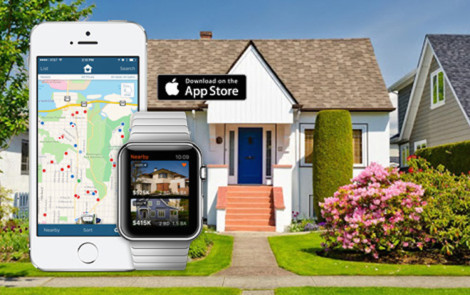 Ready to move to Las Vegas? If you're looking for a home to buy in Las Vegas you'll find Estately.com and the Estately iPhone App are the best tools for the job. You can search for homes by school district, drive times, Walk Score, and more. It's simple, easy to use, and it updates every 15 minutes with any new homes put on the market. Download it today!