Quick! Say something about San Antonio. Yes, yes, we know: it's where the Alamo is. But it's also plenty of other things, including one of the top 10 fastest-growing cities in the US, along with its neighbors to the north and northeast — Austin, Dallas and Houston. Thinking of contributing to the trend by moving there yourself? Then you've come to the right place. Here's Estately's list of 20 things to consider before moving to San Antonio, Texas…
1. Of COURSE there's The Alamo.
Let's get this one out of the way right off the bat: yes, The Alamo is fine to visit maybe just once and reflect on a tumultuous time in American history. Yes, you can see it and be done with it in a half-hour or less. No, it doesn't have a basement. And no, it's not cool if you try to reenact that scene from Pee-Wee's Big Adventure. Trust us: you wouldn't be the first, or probably even the one-milion-and-first. (You're welcome, Alamo tour guides.)
2. And yes, there's The Riverwalk too.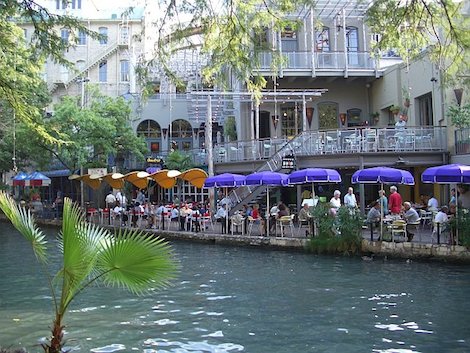 Most San Antonians think of the Riverwalk the way the average New Yorker thinks of Times Square: it's a crowded, commercialized place you're obligated to visit with out-of-town guests who've never been there before and can't wait to see it in person as soon as they get to town (likely for dinner after spending the afternoon at—where else?—The Alamo!). Other than that, there's practically an invisible barrier around it that never gets crossed by self-respecting locals.
3. It loves, loves, LOVES a fiesta.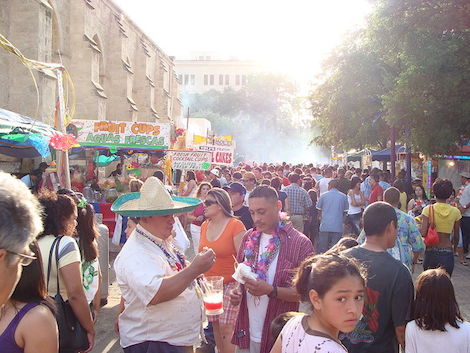 On a lighter note, not only does San Antonio know how to party, it knows how to throw one. Its most well-known annual festival is appropriately named "FIESTA," simply enough, bringing with it a Mardi-Gras-level energy and a whole bunch of highly sought-after medals. Of course, locals never miss the San Antonio Conservation Society's annual fete, Night In Old San Antonio ("NIOSA"), nor the Oyster Bake celebration that takes place during FIESTA every year and marks its 100th anniversary in 2016. Just remember to plant those bottles of aspirin and antacids on your bedside table for the morning after.
4. Fast food, too.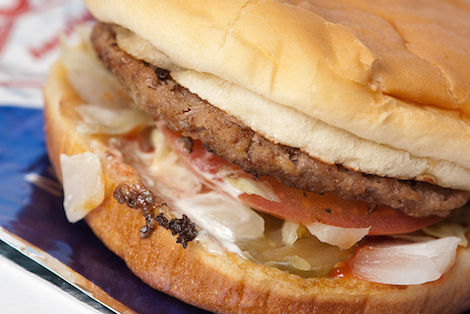 In a city filled with folks whose incomes aren't coming anywhere close to the top 1 percent, or even 10 or 20, for that matter, fast food is the order of the day for lots of San Antonio residents. For those whose spare change (and spare time) allows for something other than a drive-thru, Chris Madrid's burger joint is a local favorite, serving up burgers, fries and mango margaritas since 1977.
5. Maybe Mexican fruit cups cancel out the grease, though?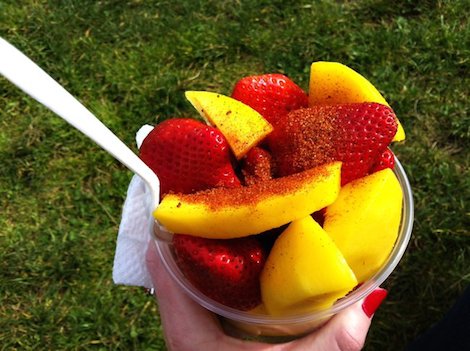 In San Antonio, there's a delicious treat that, while sugary, is definitely healthier than a bowl of candy bars. True locals enjoy their highly addictive Mexican fruit cups with chili powder and lime, although the faint of heart can order it plain. The best ones are found in the fruterias of west San Antonio, while lesser versions abound in other places. Seriously, after your first one, you'll dream of that fresh, tangy mango goodness every night for the rest of your life.
6. The Spurs are a VERY big deal.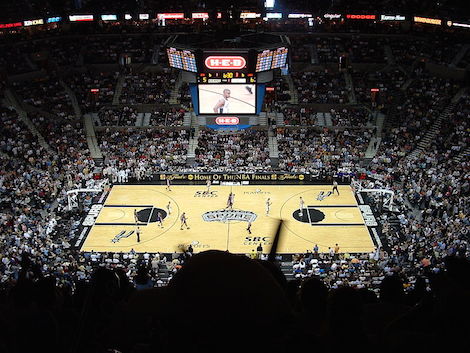 If there were an intensity competition among U.S. cities where sports are a religion, San Antonio just might come in first, thanks to its abundance highly loyal Spurs fans. With five NBA Championship titles under their belts since the turn of the millennium, those odds probably aren't changing anytime soon.
7. Selena is, too, even twenty years after her passing.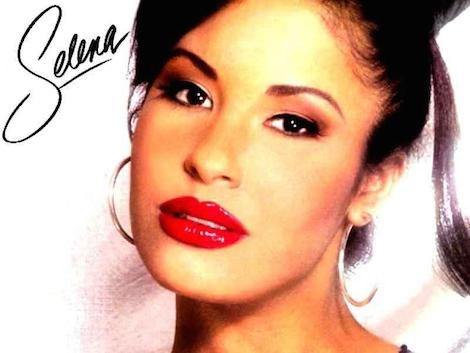 Remember the Tejano music singer, Selena Quintanilla, who hailed from Corpus Christi (a two-hour drive from San Antonio) and skyrocketed to fame in the early 1990s? Before her untimely death in 1995, she put Tejano music onto the cultural radar of thousands of listeners who'd never heard of the genre, and began venturing into fashion merchandising as well. Shortly after Selena's murder, a then-unknown (minus fans of In Living Color's Fly Girls) Jennifer Lopez snagged the lead role in the biopic on Selena's life, beating out more than 21,000 other actresses who auditioned for the role. The Tejano singer's San Antonio clothing boutique closed in 2009, but her legacy remains strong in the city today, as does her loyal fan base.
8. San Antonio loves the military, and the military loves it back.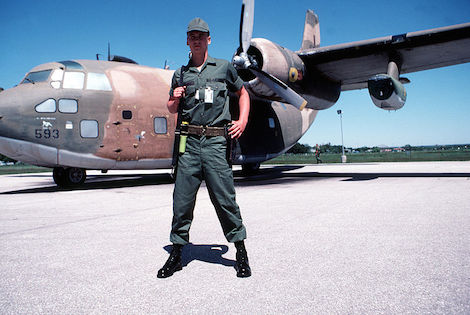 Home to not one, not two, but three joint Air Force bases including the branch's largest training facility (Lackland AFB), San Antonio calls itself "Military City USA" for a reason. Graduating 132,000 military students each year, it also boasts the oldest VFW in Texas, serving up ice-cold beers to America's finest (and their supporters) since 1904. And, of course, military discounts abound around town as the city salutes those put their lives on the line for their country.
9. Likewise, its medical facilities are no joke.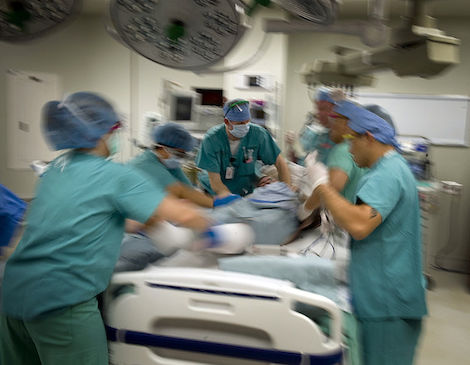 Dating back to its first military hospital built in 1879 with a mere 12 beds, San Antonio's history of military medical care is steep. It's now home to the San Antonio Military Medical Center, which is part of San Antonio's Brooke Army Medical Center and the U.S. Army Medical Command, and which is the only stateside level I trauma center in MEDCOM (the USAMC). Another part of the complex, the Center for the Intrepid, cares for the most profoundly wounded in battle and elsewhere.
10. Of course, good Tex-Mex is never in short supply.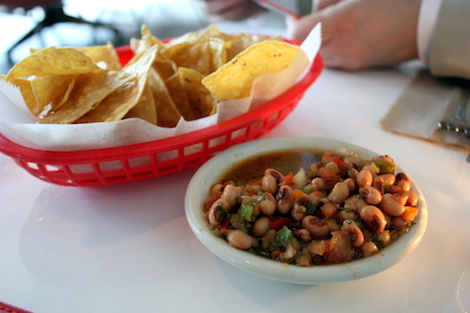 San Antonio is basically the nexus of Tex-Mex, as it's the southernmost major city in the Lone Star State, closest in proximity to Mexico. As such, plenty of locally-owned restaurants serve it, as well as authentic Interior Mexican cuisine, too. Some of the most popular joints for both include Rosario's, Mi Tierra (open 24 hours), Paloma Blanca, and Acenar (popular with tourists visiting the Riverwalk but still serving respectable food). Just don't expect anything to look like it came from a chain restaurant's kitchen; these places are the real deal.
11. It's home to the Toyota Tundra and Tacoma.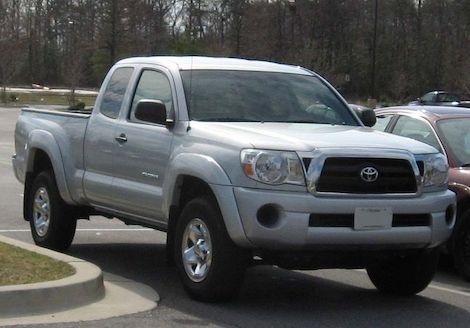 Wait, what? Aren't those made in Japan? Nope; they come off on an assembly line smack in the middle (well, slightly south of it) of Texas. The TMMTX (Toyota Motor Manufacturing Texas, Inc) factory is a production subsidiary of the Toyota Motor Corporation, and it employs more than 1,800 people just off Applewhite Road in San Antonio. Vroom vroom, y'all.
12. First Fridays are awesome.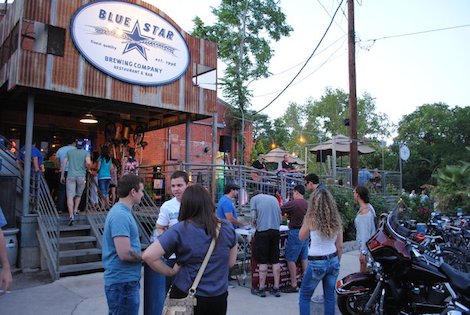 Whether you drive a Tundra, Tacoma or something else entirely, it's worth parking it in the King William/Southtown area on the first Friday of each month, when art, music, food and drinks are all available in abundance from the Blue Star Arts Complex up the street for several blocks. Complete with a themed pub run, it's a lighthearted celebration of local life with a laid-back vibe, not to mention a great way to blow off steam after a hard week at work.
13. So is The Pearl.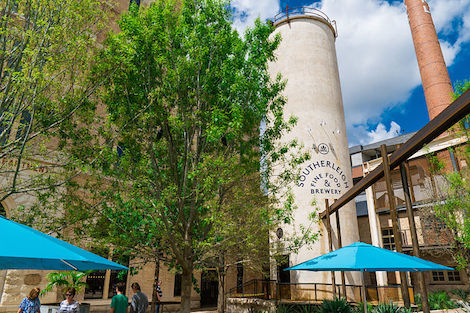 It could be argued that half the city's foodie scene can be found in The Pearl, a culinary district that's flourished in recent years thanks to some of the city's most progressive developers and restaurateurs. Take a water taxi or scenic bike ride to the gastronomical epicenter of town and indulge in some fine food from Il Sogno Osteria, Cured, Boiler House, Green, or any of the dozen or so critically acclaimed, locally-owned restaurants onsite.
14. Austin's a popular weekend road trip destination.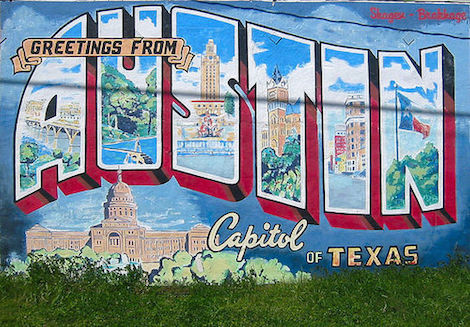 San Antonio has a small music scene primarily focused on country singers, but for those in need of more sonic stimulation than SA can give, the Live Music Capital of the World (and, incidentally, home to South by Southwest, Fun Fun Fun Fest and ACL Fest) is just a quick skip up the highway. Austin can be reached in an hour and a half flat just by hopping onto IH35, and there's even a megabus to get you there for as little as $5 if you don't feel like driving. Just expect the trip to last closer to three hours — perfect for taking a nap, reading a book or watching two movies on a tablet.
15. So is Texas Hill Country.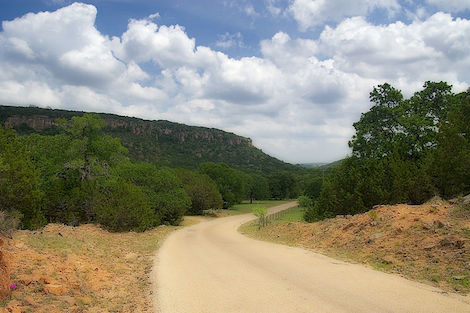 Need to get out of the city for a minute and breathe some fresh air? Why not knock back some wine while you're at it? The nearby Texas Hill Country offers plenty of vineyards along the Texas Wine Trail, offering year-round tastings and special events with stunning natural views and lots of peace and quiet.
16. There's no excuse not to get out and explore.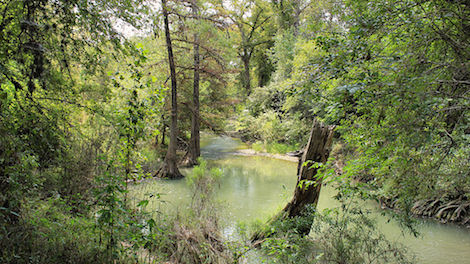 San Antonio certainly isn't known as America's healthiest city—thanks, enchiladas—but maybe that's just an epic user error, since its opportunities to get outside and move around are aplenty. With more than 14,000 acres' worth of parks and over a hundred miles of (mostly urban) hike and bike trails, plus bike rentals downtown and even some forested hills great for hiking, those calories can be easily worked off outdoors if you know where to look (ahem: try here).
17. The Alamo isn't the only mission, by the way.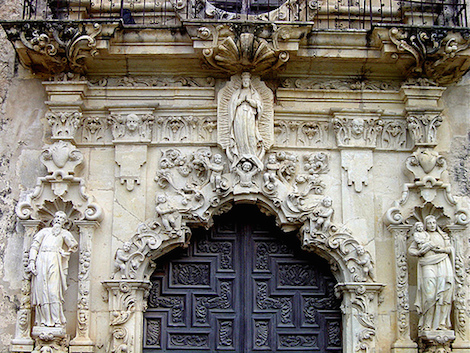 Much like Diana Ross was to the Supremes or Justin Timberlake was to N'SYNC, The Alamo seems to be the only one in its group that people seem to remember off the top of their heads. History buffs, though, will argue that you're not doing the city's history justice if you bypass the lesser-known series of San Antonio Missions, including Mission San Jose, Mission Concepcion, Mission San Juan Capistrano, and Mission Espada. Especially if you're into flying buttresses and quatrefoil flourishes, these structures are an architectural and archeological dream come true, and often overlooked in the shadow of their famous neighbor.
18. The sprawl is real…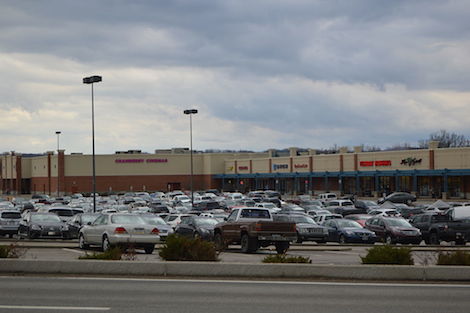 All in all, it's probably unrealistic to expect that the seventh-largest city in the US would be perfectly planned and free of sprawl. So, to cut San Antonio some slack, it's got plenty of Old Texas culture (and food, and architecture) mixed with a bit of the new, with The Pearl on one end of the hipster scale and The Riverwalk well on the other. But still, there are a LOT of strip malls and parking lots; make no mistake. On the upside, even though the city's enormous, traffic isn't bad, compared to SA's contemporaries.
19. But it's got its beauty, too.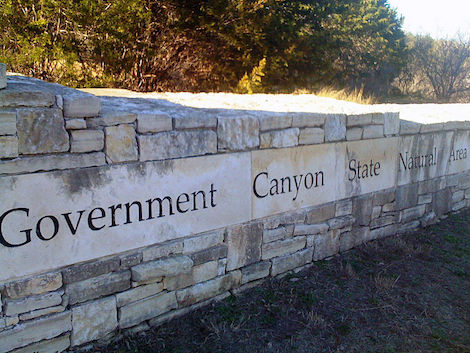 OK fine, there's urban sprawl and lots of it, but aside from the more easily-found places we've mentioned in this post, there are also plenty of gorgeous places to feast your eyes on during your downtime. Among them: McNay Art Museum, San Fernando Cathedral, Government Canyon State Park and pretty much the entire King William neighborhood, chock full of 19th century homes built in Greek Revival, Victorian, and Italianate architectural styles. Happy wandering!
20. Tacotopia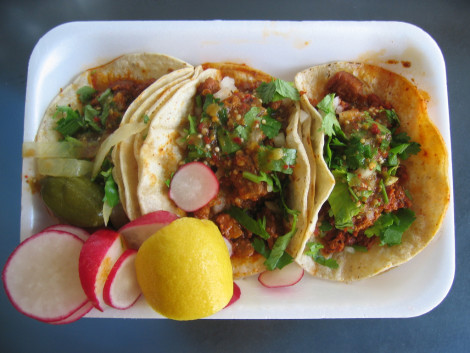 According to the Yellow Pages, there are 3,475 restaurants in the San Antonio area, and 985 of them advertise they serve tacos. That means if you walk into a San Antonio restaurant there's a 29% chance you can order a taco there. In New York City there's only a 7% chance, which is absolutely tragic. Welcome to San Antonio—the Taco Promise Land.
21. House hunting in San Antonio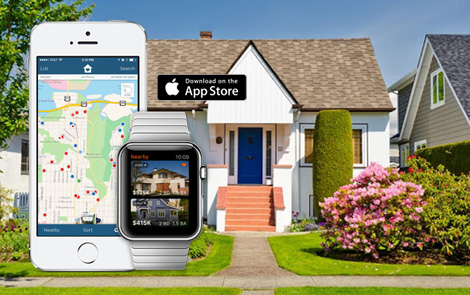 Ready to move to San Antonio? If you're looking for a home for sale in San Antonio you'll find Estately.com and the Estately iPhone App are the best tools for the job. You can search for homes by school district, drive times, Walk Score, and more. It's simple, easy to use, and it updates every 15 minutes with any new homes put on the market. Download it today!