When most people think of Florida, they think of the backwoods shenanigans made famous by COPS and Florida Man, the family-friendly theme parks of Orlando, or the glitz and glamour of South Beach. But just shy of the Florida-Georgia line sits an odd little/big city full of contradictions, refusing to let itself be defined. Here's Estately's list of 20 things to consider before moving to Jacksonville, Florida…
1. It's big.
As in, really big. You might think Miami has the largest population in America's southernmost state, but you'd be wrong; Jacksonville does. In fact, it's also the largest city by area in the contiguous United States, and it can easily take 45 minutes to get from one end to the other at non-peak traffic times. Get used to driving the interstate; to most locals, it's really just a glorified service road.
2. Its traffic can be obscene.
With around 1.4 million residents trying to get from place to place, this large city has an awful lot of roads, and that equals an awful lot of construction as it tries to maintain its roadways under the pressure of so many cars. Good luck trying to merge out of a JTB/I95 traffic jam as road work is forcing another lane into yours from the other side. Make a mixtape. Pop in an audiobook. It's gonna be a while.
3. But don't even THINK about getting rid of your car.
Thinking you'll just take public transport to get from point A to point B? Think again. J'ville's got a bus system, sure, but even though it takes up the most landmass of any city in the US, there's no subway, no metro, no light rail, no nothing you'd expect of a metropolis with so many people. So either plan to work from home or make sure you've got yourself a reliable set of wheels. You're gonna need 'em.
4. The beaches are the beaches, okay?
There's Jacksonville, and there's Jacksonville Beach, and to the untrained eye, they might look like the same thing. They're not. Each is its own municipality, with its own mayor, its own city council, its own school board, the whole nine. Of course, there's also Atlantic Beach, Neptune Beach, Ponte Vedra Beach, and on and on and on. Jacksonville folks may visit the beaches quite a bit for obvious reasons, but as for the other way around? Not so much.
5. If you love being on the water, welcome home.
With access to the Atlantic Ocean, the Intracoastal Waterway, the St. Johns River and several small lakes, Duval County is a water lover's dream come true. Pretty much everyone knows someone with a boat, whether it's a top-of-the-line yacht parked in Ponte Vedra or a rickety old canoe on stilts across town. Surfing, fishing, joyriding, whatever — if it can be done on the water, there's a place for it here.
6. Its football team's name can vary by accent.
To most people, the car, the wild cat and the football team sharing a name are all pronounced the same way: "jag-wahr." An Englishman might add an extra syllable in there. But ask a longtime Jacksonville native the name of his or her football team, and odds are high you'll hear something like this: "Jag-wire." Don't question it. Just nod and say something about what a nice dude you've always thought Mark Brunell was.
7. Speaking of which, the football stadium has swimming pools.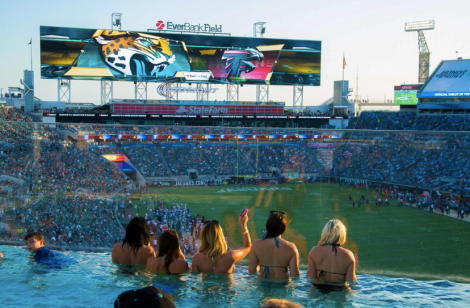 Despite a few depressing seasons of late, attendance at Jaguars games is actually pretty healthy. Whether or not that has to do with the pair of swimming pools (yes, swimming pools) in the north end zone and the world's largest stadium video display isn't certain, but neither tricked-out fan feature seems to be hurting EverBank Field's ticket sales.
8. Downtown is kind of becoming a thing.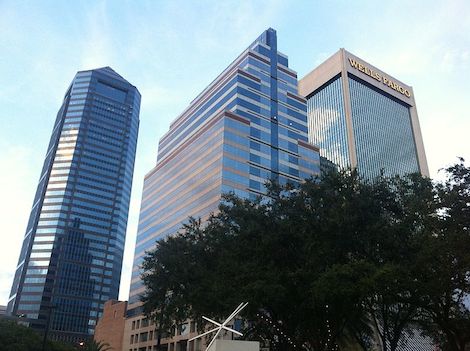 In case you're new to Jacksonville and wondering where in the world the Independent Life building is that people keep mentioning, you'll have to travel back to the 20th century to find it. Once upon a time (i.e., the 1970s), the humble city of Jacksonville had two tall buildings: the Gulf Life and the Independent Life, both named for the insurance companies they housed. These days, they're known as Riverplace Tower and Wells Fargo Center. Both have been eclipsed in height by the Bank of America tower, and quite a few other modern structures have popped up downtown as well, including some residential towers.
9. Hemming Park has its moments.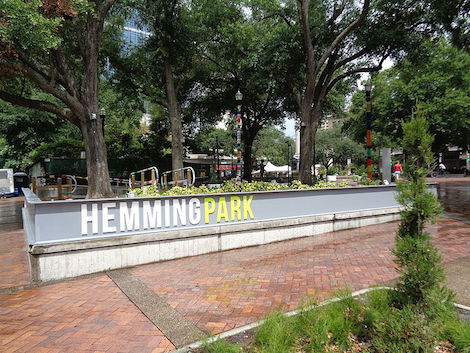 The city hasn't quite figured out how to deal with economic disparity and homelessness yet, which has led over time to a considerable homeless population concentrating itself downtown. But a host of efforts are seeking to bring more residents into the downtown area's public spaces like Hemming Park (the city's oldest park), including a weekly farmer's market, monthly art walk, annual One Spark festival, ongoing kids' plaza events and food trucks, and occasional one-off engagements like Pogopalooza.
10. Avondale and San Marco are really pretty.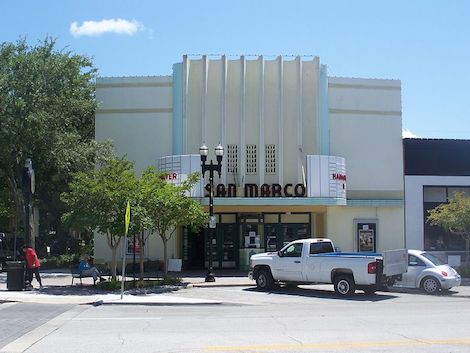 With beautiful old homes dating back to the 19th century and some mid-20th century art deco providing an air of retro kitsch, the neighborhoods of Avondale and San Marco boast some of the city's most breathtaking architecture and offer a visual break from the suburban development that populates much of the area. Pro tip: these neighborhoods have some of the best holiday lights in town come December, so treat yourself to dinner at one of their locally-owned eateries and then wander up a sidewalk or two to take in the view.
11. If you love Publix, you're in luck.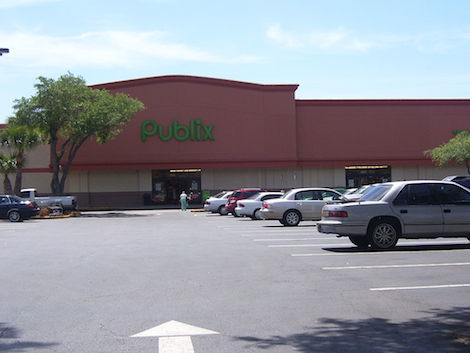 The Publix supermarket chain "where shopping is a pleasure" has amassed a feverishly loyal fan base over the past few decades, thanks in no small part to its smart branding, stellar customer service, and "oops-who-knew-this-was-generic?" house brands, not to mention damn good subs and baked goods. Ask anyone who's moved away from Florida what they miss most about it, and most will mention this place… no, seriously, they will. And luckily for locals, there more than 50 of them—yes, 50—in the greater Jacksonville area.
12. Craft breweries have become super popular.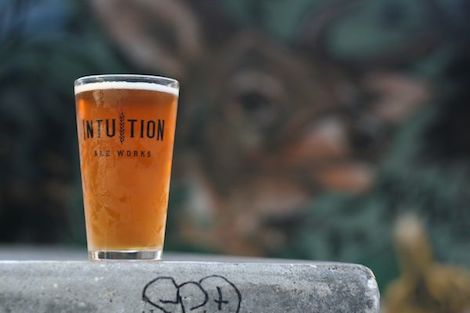 Jacksonville has not one, not two, but eight craft breweries around town, plus a handful of beer-centric restaurants that offer their own brews. For the truly discerning beer enthusiast who wants to taste them all, beer tours are available with safe transportation included so nobody has to draw a short straw and get stuck with designated driver duties.
13. But Jimmy Buffett's beer is, too.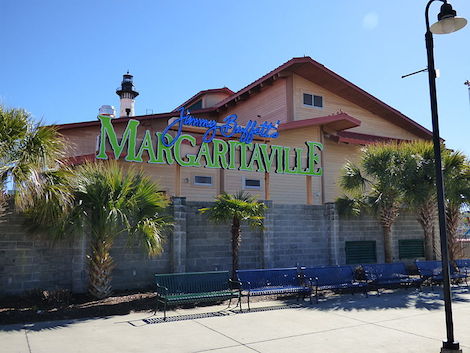 For every craft brew aficionado in Florida, there's at least one old-school beer drinker who scoffs at microbrews. That's okay, because the official house lager of Jimmy Buffett's Margaritaville is brewed right there in Jacksonville, too, as a brand variation of Anheuser-Busch. Cheers, Parrotheads.
14. Speaking of beer and music… Lynyrd Skynyrd hailed from Jacksonville.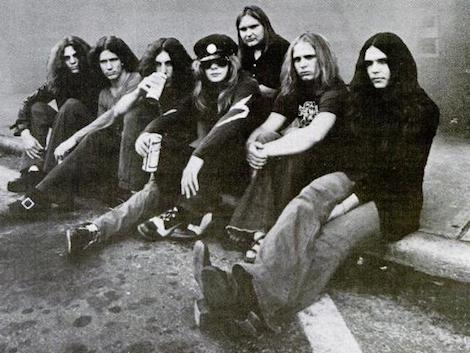 Before "Sweet Home Alabama," before "Freebird," Lynyrd Skynyrd was just a local band playing gigs around Jacksonville in the late 1960s, naming themselves after a high school teacher who hassled them about having long hair. Little did P.E. coach Leonard Skinner know he'd go down in rock 'n' roll history, like it or not.
15. So did Limp Bizkit.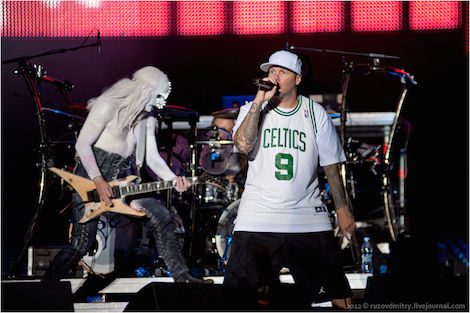 For better or worse, Fred Durst & company got their start performing regular shows at the Milk Bar on Adams Street downtown. (Don't lie… you still half-remember the lyrics to "Nookie," don't you?)
16. You can get an education there, though.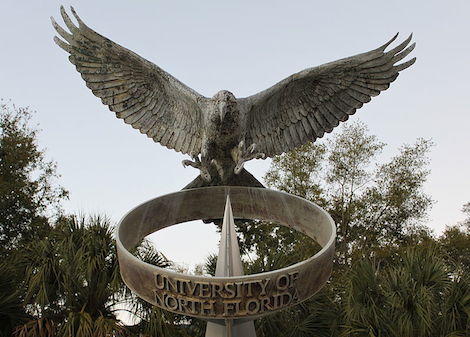 Jacksonville's not lacking in higher education, given its private, public and community colleges all within a stone's throw of one another. Jacksonville University is a small private college, the University of North Florida is a well-funded institution in the state university system, and Florida State College at Jacksonville offers community college courses and a handful of four-year degrees at four large campuses across town. (Pro tip: If you ever hear anyone talking about "FCCJ," it's what FSCJ used to be called back in the day, when it was named Florida Community College at Jacksonville.)
17. Or sleep on a cruise ship in the heart of the city (circa 2005).

Fun fact: when Super Bowl XXXIX came rolling into town in 2005, there weren't enough hotel rooms to accommodate all those football fans visiting from afar. So, how did the city secure the contract? They brought a bunch of cruise ships up the St. Johns River and parked them smack in the middle of downtown, converting them into floating hotels for the weekend. Hey, if that's not ingenuity, we're not sure what is.
18. But wait! It's got culture and beauty, too.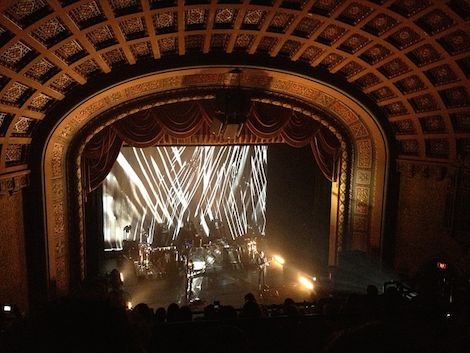 For all its sprawl and suburban sameness, the city also has some cultural gems hidden between all those subdivisions. Musical and theatrical performances take on an old-world charm in the confines of the historic Florida Theatre, there's no greater zen to be found than that of the quietly stunning Cummer Museum of Art and Gardens, and small local cafes, bars, boutiques and art galleries can be found throughout San Marco, Riverside, and the beaches.
19. It's not lacking in medical care.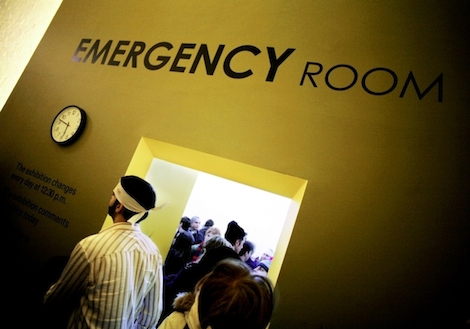 Good news: if you get really sick, the largest city in the US has the medical facilities to match. Jacksonville has no fewer than three major healthcare and hospital systems in town: Baptist Health, St. Vincent's Healthcare and UF Health Jacksonville. With sprawling medical campuses throughout town, there's likely a throng of specialists for whatever might ail you. And even if not, the Mayo Clinic is just up the road — not a bad neighbor, no sir.
20. You're gonna have to pick a side.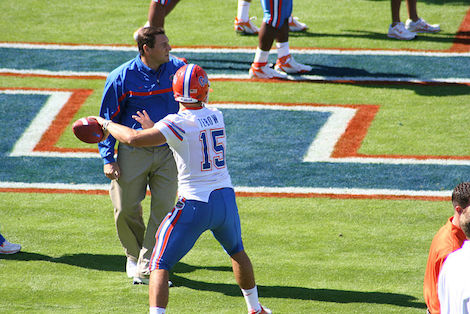 So, speaking of UF, are you gonna be a Gator, a Seminole or a 'Dawg? There are no two ways about it in this college-football-crazed part of the country: either you love FSU, Florida or Georgia, and if you're one of those people who's into someone else like Alabama or Tennessee, you're probably not a popular person to talk to at backyard barbecues. And if you're a confirmed Gator or Bulldog fan and you love to drink, you're in the right place: the annual Florida-Georgia game, held in Jacksonville every fall since 1915, has been hailed the "largest outdoor cocktail party in the world."
Buying a home in Jacksonville?
Ready to move to Jacksonville? Whether you're looking for a waterfront estate or a simple suburban home, you'll find Estately.com or the Estately iPhone App are the best ways to find a home in the city. You can search for homes by school district, drive times, Walk Score, and more. It's simple, easy to use, and it updates every 15 minutes with any new homes put on the market. Download it today!
OTHER ARTICLES BY ESTATELY
23 Reasons You Should Definitely Move to Florida
Which U.S. States Are Most at Risk for a Sharknado?
You Can Learn a lot About America from Each State's Internet Search History