While Austin, Texas tries its best not to lose its groove as its population booms, it's got plenty to offer all of those new residents (and prospective ones) of every stripe. Here's Estately's list of 20 things to consider before moving to Austin…
1. It's getting crowded, y'all.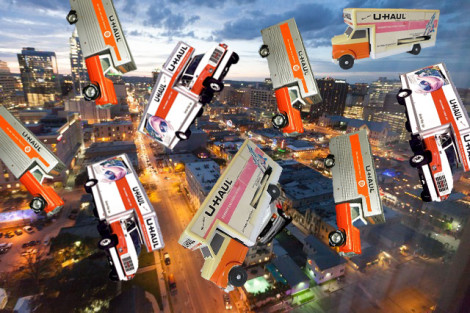 Reports estimate that more than 150 new residents are moving to Austin each day, which is kind of a big deal for the once-tiny town where hippies let it all hang out and nothing ever moved too quickly. High rises are dramatically changing the city's skyline, mid-rise condos are popping up in all sorts of places, and it's getting more congested by the minute, so hold onto your hat if you don't like crowds.
2. And that means traffic.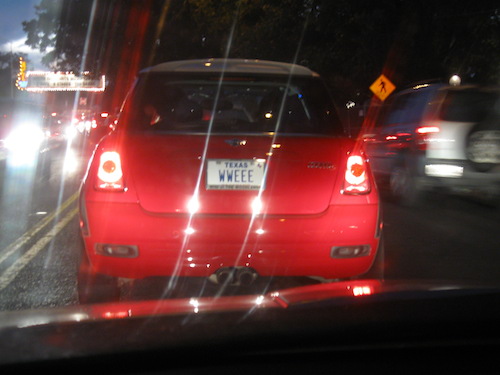 If you're not the type to keep calm in a traffic jam, you're gonna wanna get familiar with some road rage de-escalation techniques. What might normally be a 20-minute drive in the middle of the night becomes a one-hour (or more) voyage during peak hours on weekdays. If you'll be driving to work in the capital city, get those podcasts all lined up and learn some meditation mantras or something to keep yourself sane.
3. Launching a startup? Yep, me too!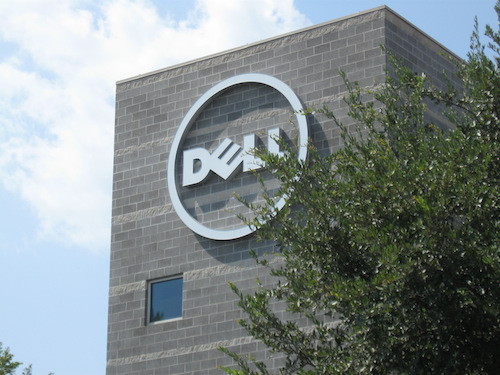 The blessing and curse of a blossoming tech mecca like Austin is the fact that while it's a perfect place to launch a startup, everybody wants to launch a startup there. It's come a long way since Michael Dell made his first buck from the confines of his dorm room at UT; in fact, Austin's tech startups raised damn near $1B in funding in 2014 alone. So although resources abound, a zillion other people are standing behind, next to and in front of you, all having read the same articles and all trying to do the same thing. It's a great place for an entrepreneur to live if you're looking for funding, staffing, great ideas, shared costs and lots of inspiration, but along with that comes the acceptance that you're not a special snowflake, but rather, one of many.
4. Coworking communities are everywhere.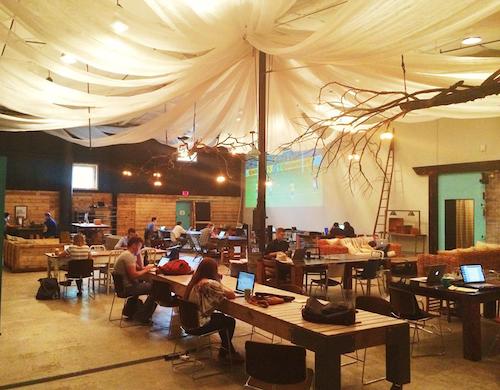 From the chilled out vibe of Impact Hub Austin at Vuka down south to the polished professionalism of Link up north, the city's teeming with coworking spaces perfect for telecommuters, solopreneurs and small businesses alike. These places encourage partnerships, offer cool and comfortable workspaces and provide free coffee and wifi (not to mention opportunities for friendship) while they're at it. It all makes sense in a place as convivial as Austin, actually, where the order of the day (for most people, anyway) is collaboration, not competition.
5. Breakfast tacos are kind of a religion.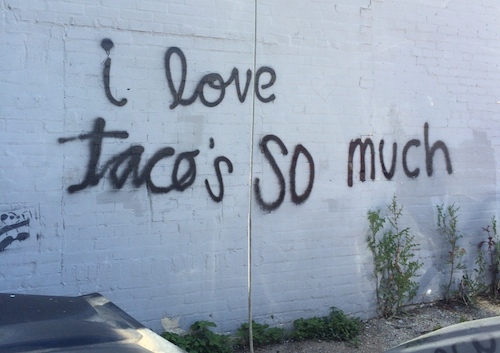 Here's the thing about breakfast tacos. Everybody's got their jam, and no Austinite worth their salsa is going to go on the internet and announce to the world what that jam is and where that jam can be found. So yes, go to a popular, perfectly respectable place like Torchy's or Tacodeli and get your fix, but if you want to find those hidden gem sorts of places that don't pop up on top ten lists, you'll need to spend some time getting acclimated and let your breakfast taco joint find you.
6. So is environmental consciousness.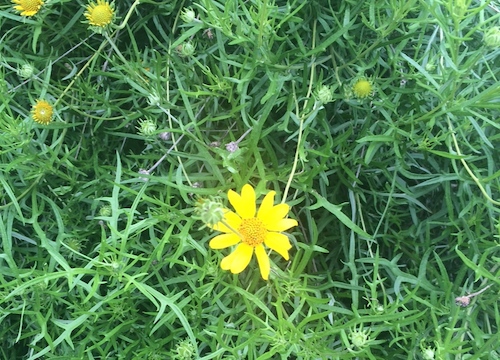 The great bag ban of 2013 still has a lot of convenience-hungry sticks in the mud all kinds of irritated, but if you want to buy groceries in Austin, you'd better bring a reusable bag. Gone are the days of single-use plastic bags; so says the city council, which pleases real-deal Austinites who care about the earth and don't mind keeping a canvas bag or two around to haul their stuff. That's also why so many folks walk, bike and take public transit to get where they're going. The installation of rentable B Cycles throughout central Austin has helped cut down on driving near the city's core, and there's nothing better than grabbing a pedicab downtown, on the eastside or in the 78704 at night when your dogs are barking and you're still half a mile away from where you need to be.
7. Speaking of transit…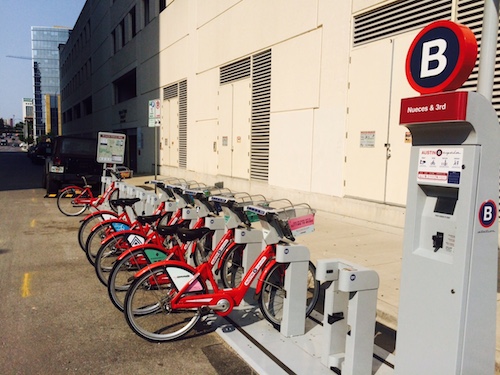 When it comes to city transportation, Austin's no Tokyo, Munich or even New York, and it won't be for a while. Folks who live close to the center of town enjoy the MetroRapid bus system that sticks close to downtown and central Austin, and there's a MetroRail service that stretches further out towards suburbia, but the transit system has plenty of growing up to do before it catches up to the demands of a city as large as this one's becoming.
8. It's seventh heaven for your four-legged friends.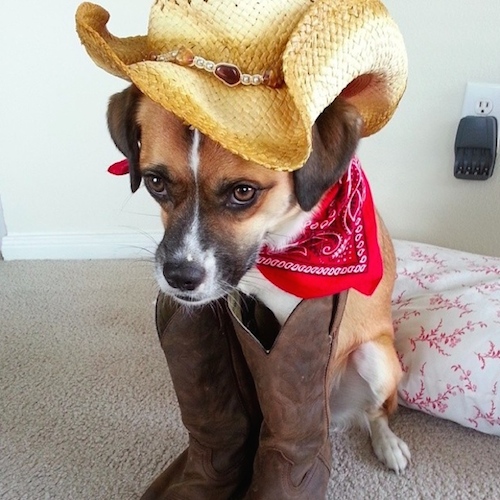 Austin loves its dogs. LOVES 'em, from the no-kill shelter and abundance of locally-owned open-play kennels to the numerous dog-friendly bars and cafes. There's even an actual dog bar that opened in summer 2015—a dog park and bar where you pay a drop-in rate (or monthly membership) and enjoy a beer and a snack while Fido roams free in the fenced-in park around you. Austin's compassion for canines runs deep, too: during the Memorial Day floods of 2015, a popular pet shelter had to evacuate its furry residents, and the line for instant adoptions spilled out the door and down the street even amid road closures leading to the facility. If that's not love, then we don't know what is.
9. Farm-to-table is definitely a thing here.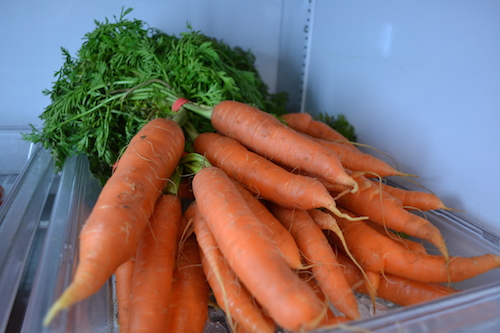 Not surprisingly, the city that gave birth to Whole Foods in the '80s takes its local, organic food sourcing pretty seriously. For a new restaurant to succeed, it's nearly mandatory that it partner up with local farms and food producers to compose its menu. And if you want to bring those farm-fresh foods to your own table at home and cut out the middle man, you can sign up for front-door local produce delivery, hit up any of the multiple farmers' markets around town or join a CSA like Johnson's Backyard Garden, which gives you bushels o' produce in exchange for being a member and volunteering with them.
10. It's 100% normal to have your own chickens.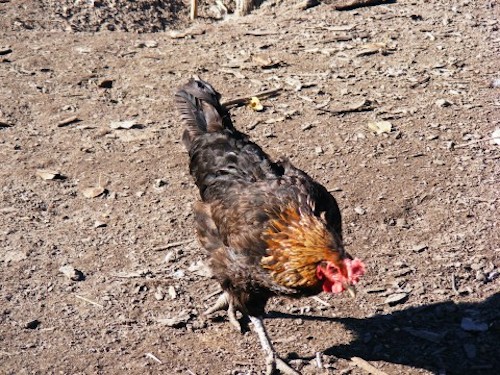 Did we stutter when we said farm-to-table was a thing here? Because it is, to the point where people are taking matters into their own hands and keeping chickens in the backyard for the freshest free-range eggs imaginable, which make for a perfect meal when paired with vegetables from the community garden up the street. Urban chicken ranching is just a normal part of many residents' lives, to the point where no one really bats an eye. No, this isn't Portlandia. It's Austin, and it's delicious.
11. About that Live Music Capital of the World thing…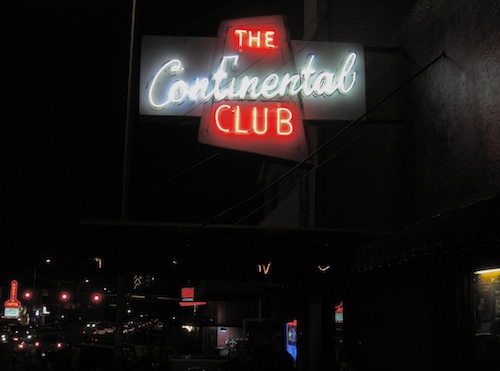 The Austin Convention & Visitors' Bureau actually has its own music office, charged with keeping track of all the local musicians and helping them get gigs with large events that come through town. While that's helpful, rising costs are making it tougher for musicians to make rent and live reasonably close to the to the heart of the city where they're trying to make their living. A few programs like Health Alliance for Austin Musicians and Creative Action are working to help those music-makers out, but time will tell if it's enough.
12. The place has history to spare.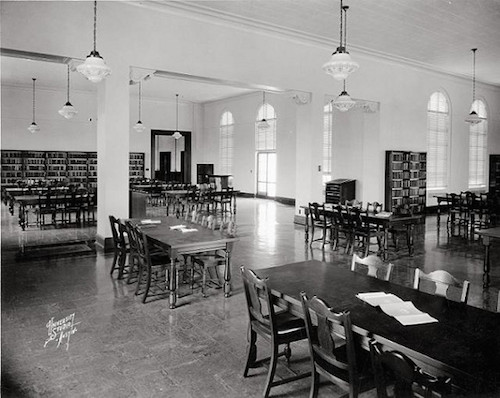 While Austin figures out what it's going to be next, it's got lots of stories from yesteryear. The Austin History Center holds the key to plenty of them, including records of the nation's first serial killings, which took place there in 1885, the year before the historic Driskill Hotel was built and the writer O. Henry was still just a partyboy musician hanging around town and getting into trouble.
13. It loves its local businesses.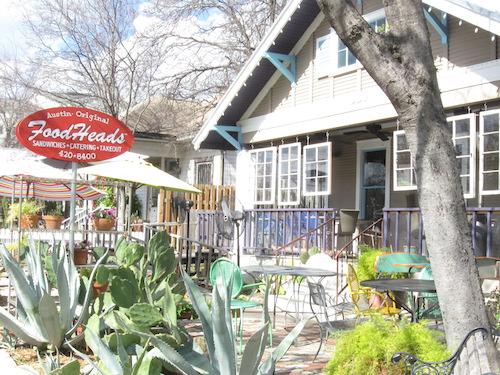 Even in a world where Amazon is king and no one ever has to leave home for anything (thank you, internet), Austinites tend to display a fierce loyalty to local business owners. That's not a difficult thing to pull off, actually, with an abundance of locally-owned boutiques, restaurants, service providers and sellers of pretty much anything you could ever need in life. It's wise to snap up a Go Local card, which offers discounts at a ton of Austin businesses.
14. There are two kinds of watering holes.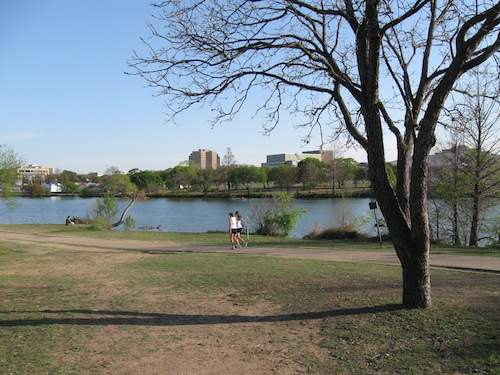 Sure, you can't swing a dead cat in Austin (although really, why would anyone ever do that anywhere) without hitting a bar with craft cocktails, local brews or at least a fridge full of Topo Chico, but to whet your whistle for an afternoon beverage, there's no shortage of actual watering holes to jump into. Lady Bird Lake (staunchly referred to by old-school Austinites as Town Lake, since Lady Bird Johnson hated having things named after her) bisects the city with its sea of kayaks and stand-up paddle boards on any nice day, while Barton Springs, Hamilton Pool, Deep Eddy and Hippie Hollow are frequent haunts for sun worshipers who don't mind getting their hair wet. That last one's clothing-optional, by the way, so leave your judgement—and your clothes!—at home if you go.
15. There's never not a festival going on.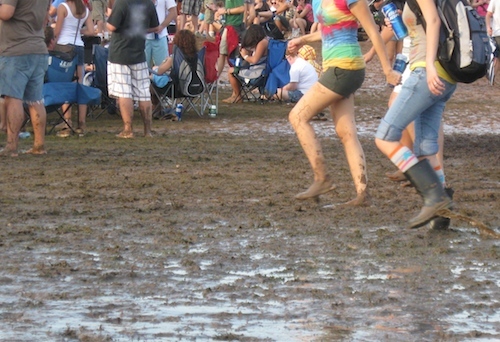 Is it Saturday? Then there's a festival out there somewhere. If it's not SXSW or ACL Fest, it's the Keep It Weird 5K or Art City Austin. If it's not Euphoria Fest or the Austin Reggae Festival, it's the ROT (Republic of Texas) Rally or Levitation Music Festival (formerly known as Psych Fest). In fact, the city loves its long-running Pecan Street Festival so much, it holds the thing twice a year, both in the fall and in the spring. In other words, if there's an excuse to spill out into the streets in a sweaty throng and eat snacks on sticks while stopping occasionally to stare at a drum circle, Austin's all about it, every damn weekend of the year.
16. Lance Armstrong and LIVESTRONG are two different things.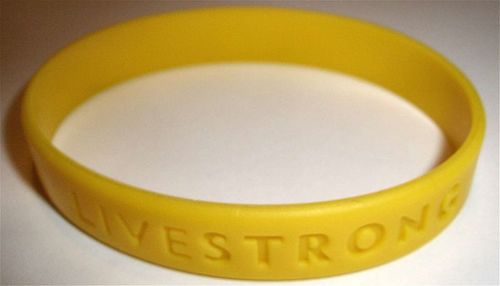 Back in the day, Austin was the very nexus of those little yellow rubber bracelets, thanks to He Who Shall Not Be Named calling the city his home. When all hell broke loose around 2012-13, the nonprofit organization made a point of cutting ties with the disgraced cyclist, and probably not a moment too soon. It continues its work today on its own, providing free services for cancer survivors ranging from emotional counseling and insurance management to clinical trial matching and guidance on treatment options, all from its headquarters on Austin's eastside.
17. It's OK if you hate South By Southwest.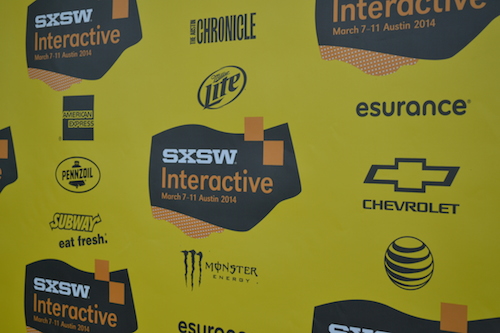 For every Austinite who's all about the parties, sessions and general spectacle that is SXSW, there are four or five more looking to take a road trip the hell out of town every March. Funneling tens of thousands of music lovers, thought leaders, filmmakers and tech junkies through Austin's airport from all points of the globe, it brings a ton of revenue and excitement with it, but the city also breathes a collective sigh of relief on that blessed Sunday evening each year when the circus has finally left town.
18. It's not okay if you're rude.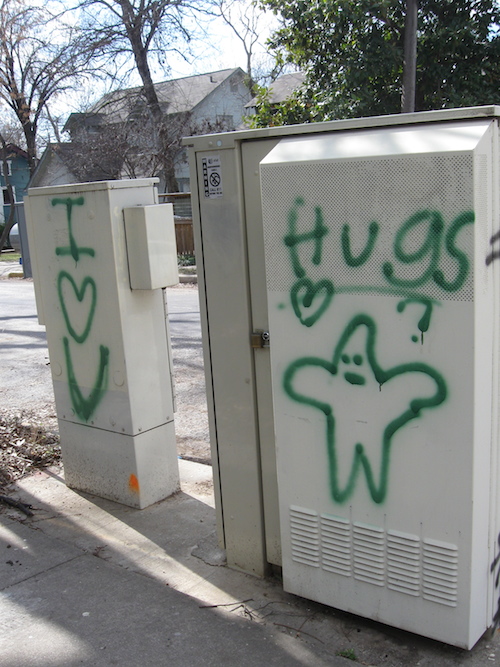 The city has its fair share of stupid traffic, but here's a funny thing that happens at a four-way stop: instead of everyone jumping forward at once and trying to leapfrog one another, more often than not, there's a silent standoff to see who else is going to go first. It's a phenomenon that bleeds over into the way people greet one another, too. Texans often say "good to know you" instead of "good to meet you," and in a place as friendly as that, it's honestly a nice thing to hear.
19. Giving a damn is actually a thing.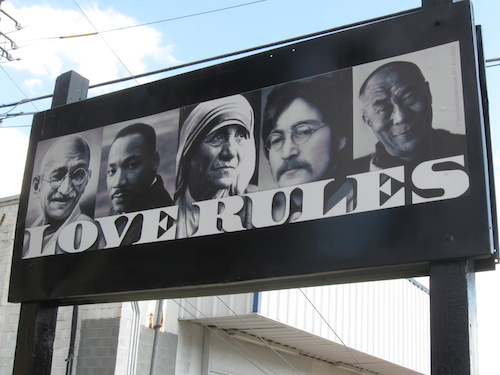 Sure, the city's earned something of a reputation as a modern-day Neverland where 25-year-olds run away from their office jobs to find themselves and start anew. And maybe that's okay, because it's rare to strike up a conversation with a stranger and not know exactly what they're into within the first five minutes of knowing them. Creativity and passion are two themes that come up a lot when meeting new people around town, and for most, there's no BS about it. People find their thing and get way deep into it in Austin, and that's part of the reason it's such an attractive place to be.
20. It's hanging onto its weirdness as best it can.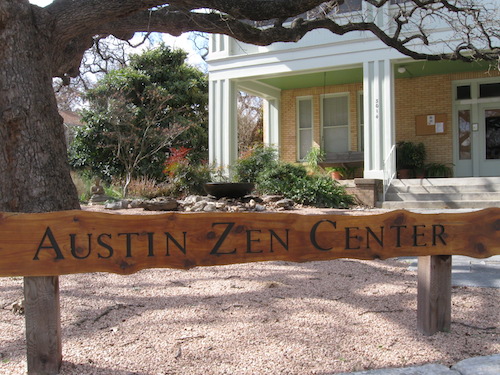 Eeyore's birthday party, the Keep It Weird 5K, chicken shit bingo, the Cathedral of Junk… Austin loves its local quirks and celebrates them often. As the city grows by leaps and bounds, the thing that makes it special can only be kept special if the new folks love and celebrate those things, too. Its patron saint, Leslie, may have passed away a few years ago, but his spirit remains in the folks who loved him. So if you go there for the food, the music and the laid-back vibe, stay for the fact that it's cool there to just be who you are and accept one another. Sound like a bunch of hippie nonsense? Then listen, brother, Austin's not for you.
Ready to call beautiful Austin, Texas home? Explore the possibilities and find an Austin home for sale on Estately.com or with the Estately App. Download it today for free!
OTHER ARTICLES FROM ESTATELY
27 Reasons Texas is Better Than California