There are 50 states in this great land, but only one can be the best. So why is Oregon a better place to live and buy a home than other state? Here are 50 reasons why Oregon is the best state in America…
LESS CHLAMYDIA THAN ALABAMA
Sure, Oregon's college football teams lack the state of Alabama's 15 national championships, but all those trophies come at terrible a price. Alabama is positively riddled with venereal disease, including nearly double the chlamydia cases as Oregon.
FEWER BEAR ATTACKS THAN ALASKA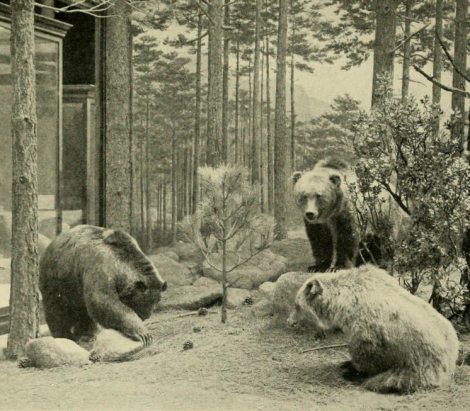 There have been 19 fatal bear attacks in Alaska, but not one in Oregon (knock on wood). Wait, does knocking on wood attract bears?
DEEPER CANYON THAN ARIZONA's GRAND CANYON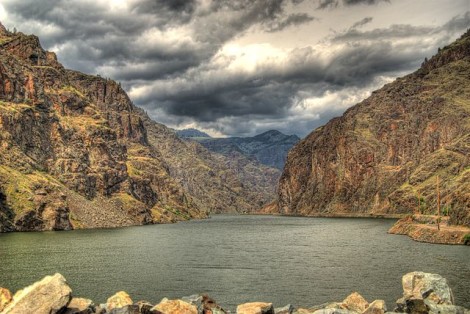 Arizona's Grand Canyon is incredible, but it's not nearly as deep as Hell's Canyon on the Oregon/Idaho border. Hell's Canyon is also a lot less crowded, and your phone won't melt in your parked car when you step out to take a photo of it.
MORE VACCINATED THAN ARKANSAS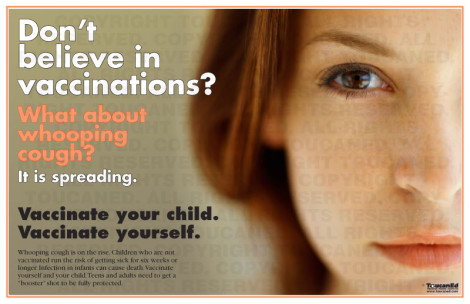 Oregon doesn't have the best reputation when it comes to vaccinating its kids, but it's far better than Arkansas. In 2013, 66.6% of Oregon kids (ages 19-35 months) had received their combined vaccine series, which is far more than the 57.1% in Arkansas.
MORE JOBS THAN CALIFORNIA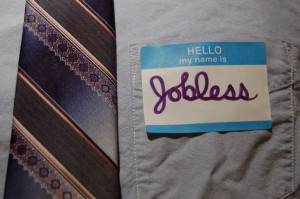 Oregon's unemployment rate of 7.1% is eighth worst in the country, but still two spots ahead of California's 7.3%. So at least there's a shorter line at Oregon's unemployment office.
BETTER BEER THAN COLORADO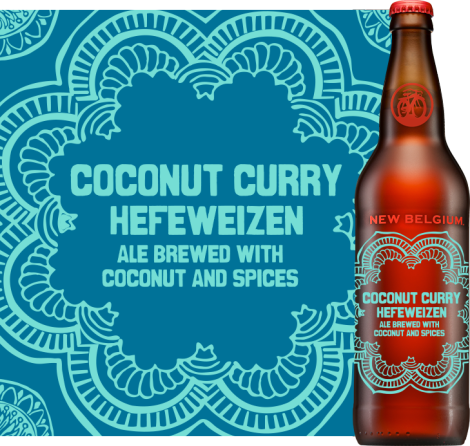 Both Colorado and Oregon are famed for their craft breweries, but Colorado's New Belgium Brewery made the tragic mistake of creating a Coconut Curry Hefeweizen, which goes against everything that's good and decent in this world.
PRODUCES MORE WINE THAN CONNECTICUT
Oregon produced nearly 8 million gallons of wine last year—fifth most in the country. Connecticut's vintners made a measly 124,000 gallons. That doesn't even cover what Connecticut drinks, which is considerable.
UGH, DELAWARE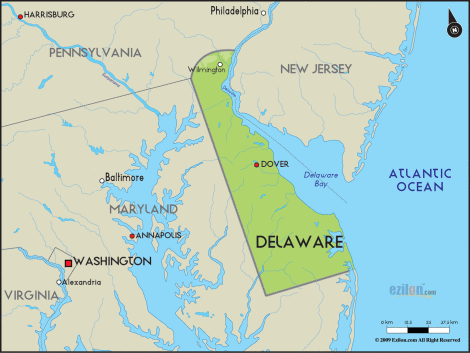 Delaware is basically the underwear wedgie between the butt cheeks that are Maryland and New Jersey.
FEWER SHARK ATTACKS THAN FLORIDA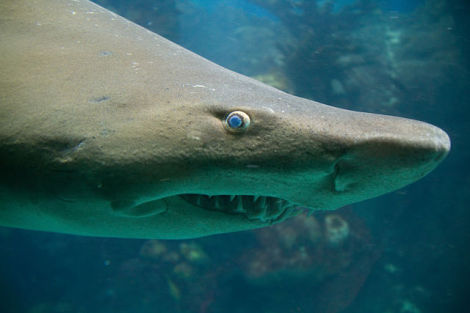 Both states have beaches, but there have been 27.5 times more shark attacks on Florida's beaches than on Oregon's (2006-2010).
RESPECTS ITS ELDERS MORE THAN GEORGIA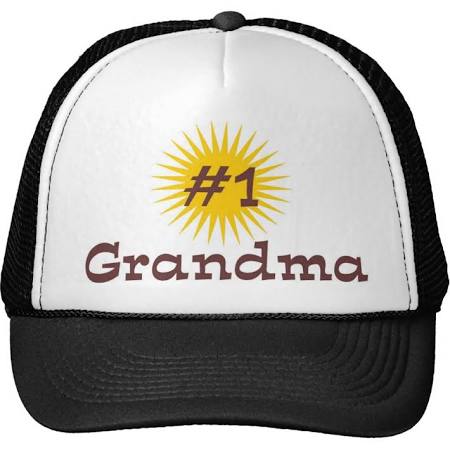 Sure, all those hip youngsters hanging out Portland's cafes make for youthful window dressing, but Oregon still respects its elders, who make up 12.8% of the population. Not so in Georgia, which is only 9.6% seniors. Does Georgia ship them off somewhere? Do they just dump them on the beach in Florida and then hustle back across the border? That's not nice.
IT'S CHEAPER THAN HAWAII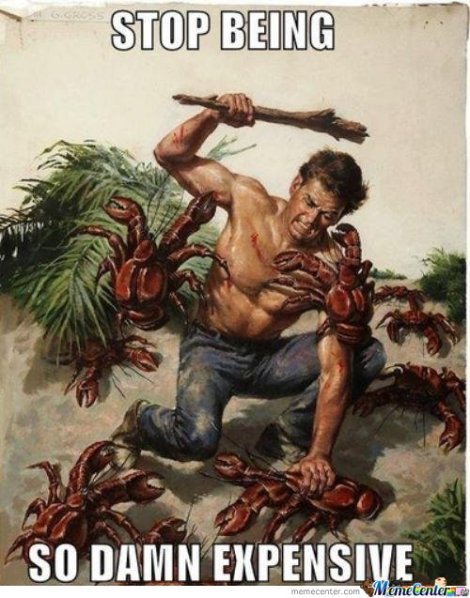 The cost of living in Honolulu is considerably higher than in Portland (food +20%, housing +41%, clothes +15%).
MORE THAN JUST WHERE POTATOES COME FROM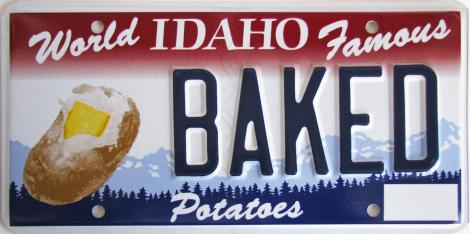 Oregon has a diverse agricultural economy, and is known for more than just potatoes. Also, you can't surf in Idaho.
COOLER CATS THAN ILLINOIS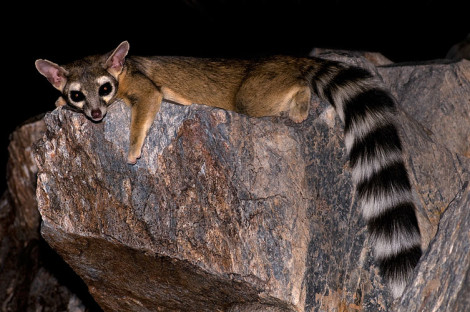 Illinois holds the record for the world's smallest cat—just 2.75 inches tall. While that's understandably adorable, Oregon is home to the ringtail cat, a wild, nocturnal creature shaped like a marten that dines on fruit and insects. It's pretty awesome.
IT'S GREENER THAN INDIANA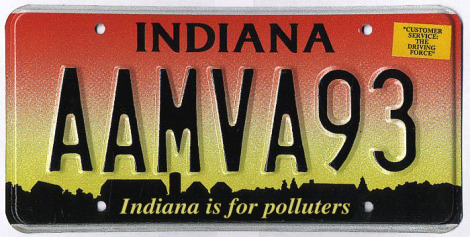 Everyone would agree crunchy Oregon is about as green as it comes (at least in the cities). The opposite is true for Indiana, which comes in last on NMI's  green rankings, showing low numbers for those who've purchased carbon offsets, organic foods, renewable power, and hybrid vehicles, as well as those who compost, reuse grocery bags, and donate to environmental groups.
OREGON DIDN'T THWART LEWIS & CLARK LIKE IOWA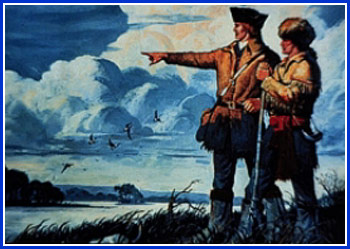 When Lewis and Clark's Corps of Discovery Expedition arrived in Oregon and saw the Pacific Ocean they reflected on their amazing journey, and probably thought about the one member of their party who died on their journey… in Iowa.
LESS HOMOPHOBIC THAN KANSAS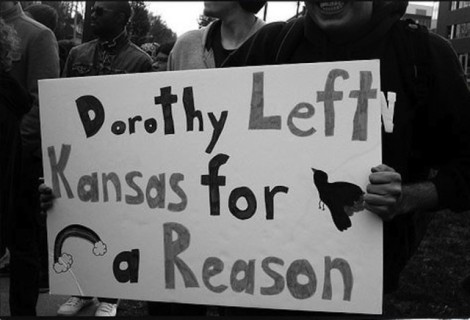 While it took a court order to do it, same-sex marriage was legalized in Oregon in 2014. Not so in Kansas, which went to the trouble of passing a state law and a constitutional amendment banning it. And then it went even further by trying to ensure businesses could continue to discriminate against same-sex couples.
WAY LESS SMOKEY THAN KENTUCKY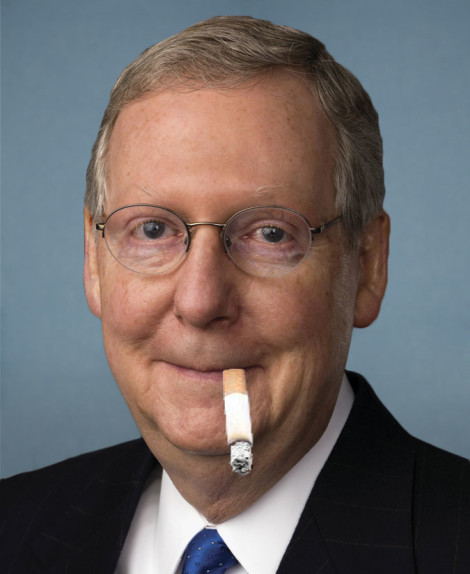 Compared to Oregon, Kentucky is dank ashtray of a state full of people with wretched breath. In Kentucky, a whopping 29.0% of people smoke, while in Oregon it's just 19.7%. Also, unlike Kentucky, neither of Oregon's senators look like a turtle, not that there's anything wrong with turtles.
LESS ENDANGERED BY RISING SEA LEVELS THAN LOUISIANA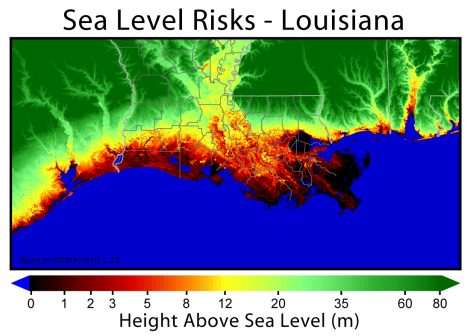 Rising sea levels mean much of Louisiana will eventually be underwater, while Oregon's shoreline will remain largely unchanged.
ITS PORTLAND IS MORE POPULAR THAN MAINE'S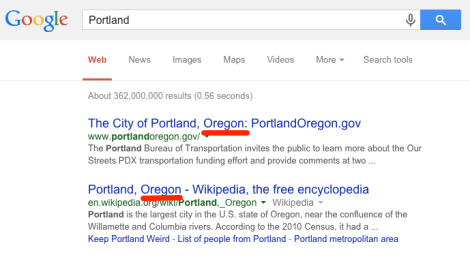 Most of the time when an American is talking about Portland they're talking about the city in Oregon, not the one in Maine, even though the Oregon one is named after the Maine one.
SUPERIOR SHELLFISH TO MARYLAND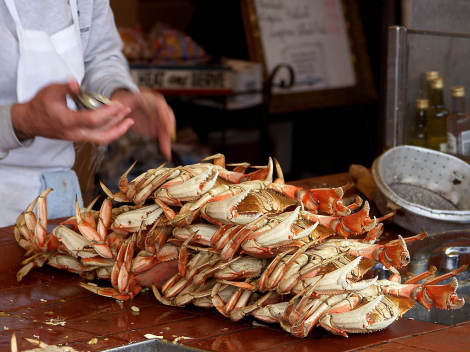 While very tasty, Maryland's famed blue crabs are smaller and not nearly as tasty as the Dungeness crabs found in Oregon.
BIGGER, BETTER MOUNTAINS THAN MASSACHUSETTS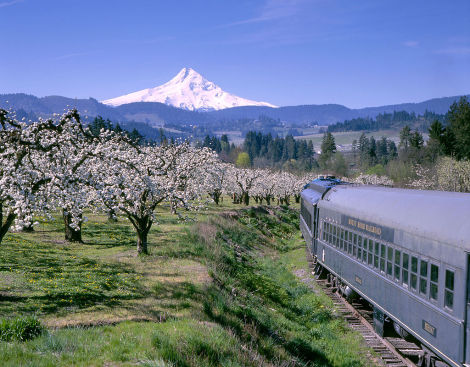 If Oregonians want to see the Matterhorn they can just look out their window at 11,249-foot Mt. Hood. Massachusetts residents have to get on an airplane to the Alps because 3,489-foot Mount Greylock just isn't cutting it.
BETTER COLLEGE FOOTBALL THAN MICHIGAN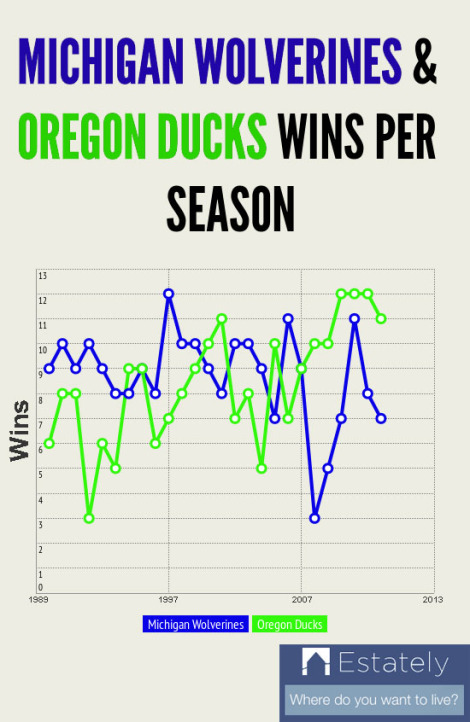 Once upon a time the Michigan Wolverines were on top of college football, but recent years have seen a significant decline. On the other hand, the Oregon Ducks were once a total joke and now they're elite. What happened?
MISSISSIPPI: THE LAND THAT BEER FORGOT

Oregon is better than Mississippi in thousands of ways, but let's focus on beer. Even after Mississippi doubled its breweries in the past year from three to six, it still can't match Oregon's 208 breweries. That's nearly 35 times more breweries. There's a reason people call Mississippi "the land that beer forgot."
LESS METH THAN MISSOURI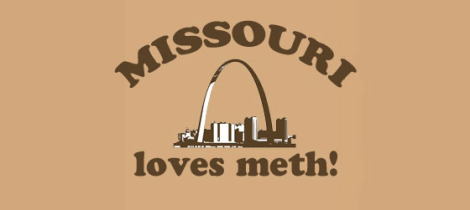 Statistics on meth labs break badly for the Show Me State, with Missouri having over 200 times more meth lab incidents than Oregon does.
NOT A SUSHI DESERT LIKE MONTANA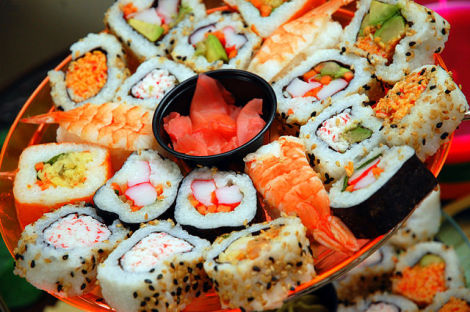 There are 36 restaurants selling sushi in Montana, about one for every 4,087 square miles. In Oregon there are 409 restaurants selling sushi, about one for every 240 square miles. That's only the tip of culinary iceberg.
HIGHER MINIMUM WAGE THAN NEBRASKA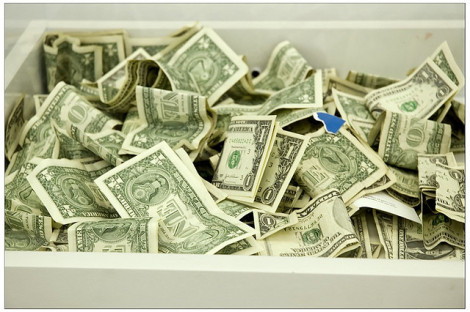 Oregon's minimum wage is $9.10 per hour, while Nebraska's is a paltry $7.25. So for those working full time fast food jobs there's an extra $3,848 per year waiting for you in the Beaver State.
MORE EDUCATED THAN NEVADA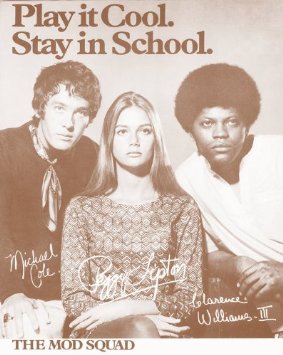 Over 36% of Oregon adults 25 and older have college degrees, about 8% more than residents of Nevada.
OREGON'S LUMBERJACKS ARE MORE SAUVE THAN NEW HAMPSHIRE'S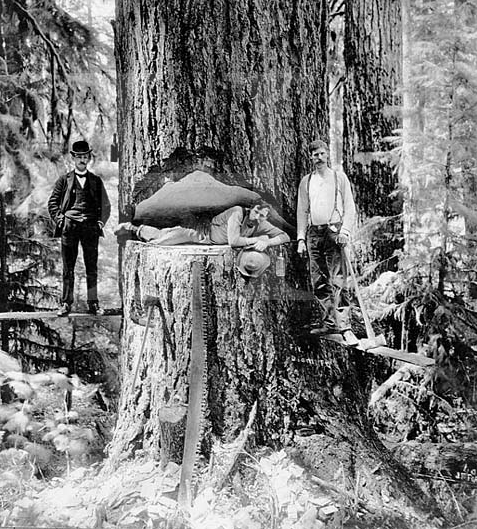 People have made a living in the woods for centuries in both New Hampshire and Oregon, but out West those lumberjacks are just a lot more dashing, and wear plaid much more naturally.
NO GUY FIERI RESTAURANTS, UNLIKE NEW JERSEY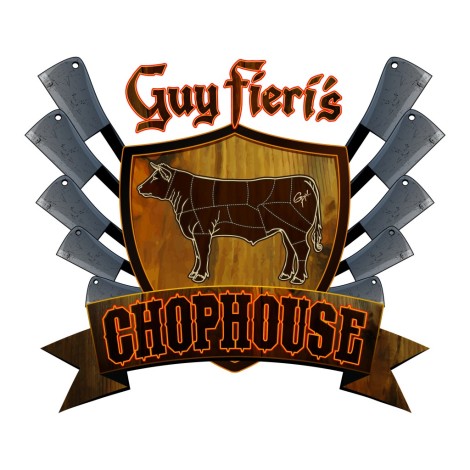 There are no Guy Fiery restaurants in Oregon, but sadly the same cannot be said for New Jersey.
PRODUCES MORE NFL PLAYERS THAN NEW MEXICO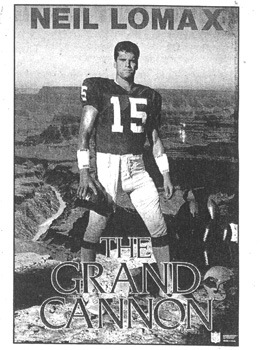 There are more than four times more current and former NFL players born in Oregon (160) than New Mexico (36).
EVERYBODY'S LEAVING NEW YORK FOR OREGON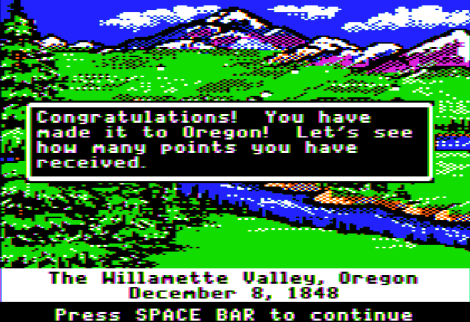 In 2013, Oregon had the highest percentage of people moving to it from other states. New York state had the third highest percentage moving out. Looks like all those New York Times articles about Portland being the next Brooklyn really had an impact.
MORE STAMINA THAN NORTH CAROLINA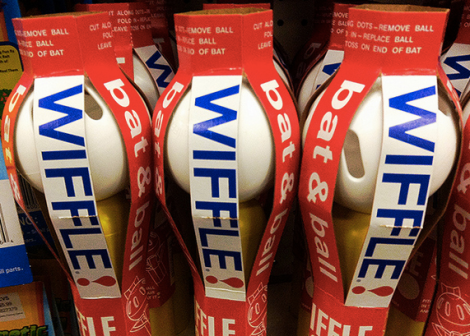 North Carolina holds the Guinness World Record for the longest marathon playing lacrosse (13 hours 14 minutes). That's barely half as long as Oregon's record for the longest wiffleball game (25 hours 39 minutes).
NORTH DAKOTA IS DEVOID OF WOMEN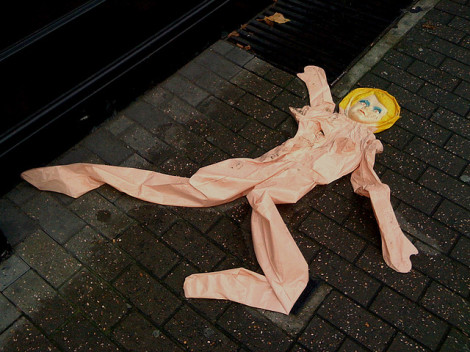 If you like ladies you'll find a lot more of them in Oregon (50.5% of the population) than in sparsely populated North Dakota (48.9%).
NOT AS HUSKY AS OHIO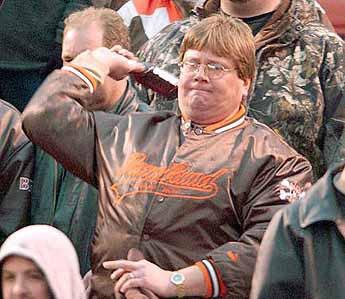 While the majority of American obesity is clustered in the South, Ohio gets lumped in with the lard thanks to an obesity rate of 30.9%. Oregon beats that and the national average (27.1%) with a low obesity rate of 24.9%. Well, low for America.
FEWER NATURAL DISASTERS THAN OKLAHOMA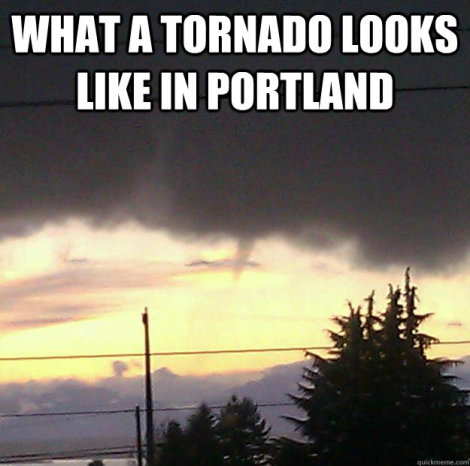 Some say Oklahoma is itself a disaster, while most would just say it's prone to natural disasters. In addition to an average of 55 tornadoes per year, the state endures severe winter storms, wildfires, floods, and more. Oregon resides in earthquake country and it's in the shadows of volcanoes, but it still feels safer than Oklahoma.
NO TOWNS PERPETUALLY ON FIRE LIKE IN PENNSYLVANIA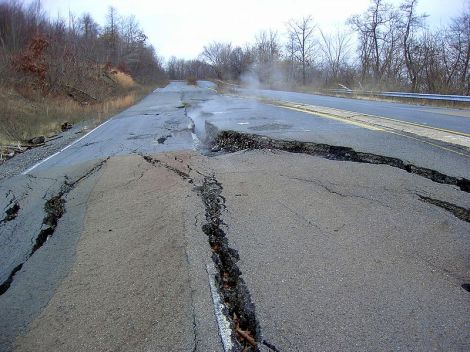 Oregon is home to dozens of ghost towns, but none were the result of locals fleeing from a giant underground fire spewing toxic fumes from cracks in the earth. Centralia, Pennsylvania has been on top of an underground coal mine fire since 1962.
MEN ARE MORE MATURE THAN IN RHODE ISLAND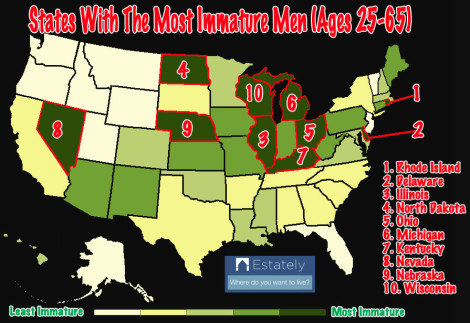 Estately performed a study of men ages 25-65 to determine where the most immature men live. Men in each state were ranked based on their lack of employment and their enthusiasm for video games, fantasy football, beer pong, Family Guy, and porn. Rhode Island had the highest percentage of immature men, while Oregon had the 7th lowest (article here).
TWICE AS MANY HATE GROUPS IN SOUTH CAROLINA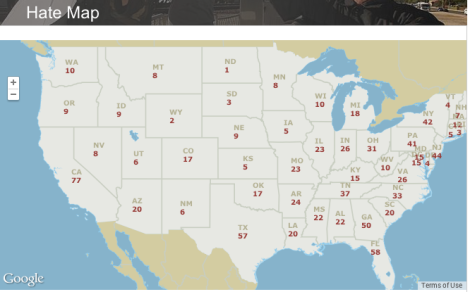 According to the Southern Poverty Law Center there are nine hate groups in Oregon, less than half as many as South Carolina's 20.
SCULPTURES MORE LOCALLY REPRESENTATIVE THAN SOUTH DAKOTA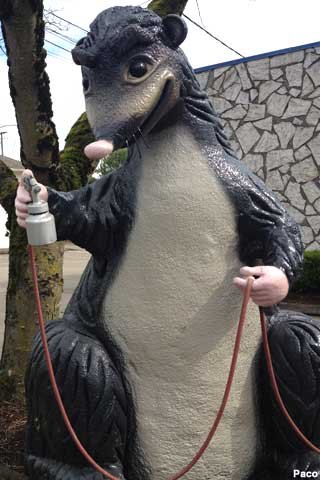 People come from far and wide to visit Mount Rushmore in South Dakota. The catch is that not one of those former presidents are even from South Dakota. Oregon on the other hand has a pretty cool statue of a possum in front of Possum Auto Body in Albany, and possums actually live in Oregon. It's just one of hundreds of great roadside attractions in Oregon (here's Roadside America's list).
LESS VOTER APATHY THAN TENNESSEE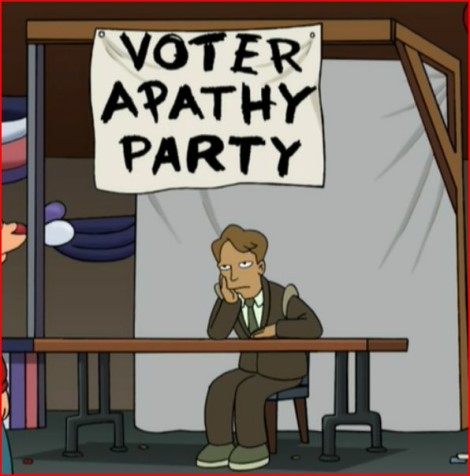 When it comes to lazy, apathetic voters Tennessee really takes the prize. The state managed to get just 29.1% of its registered voters to the polls in 2014. About 48.6% of Oregonians filled out their ballots.
LESS RAIN THAN TEXAS (SOMETIMES)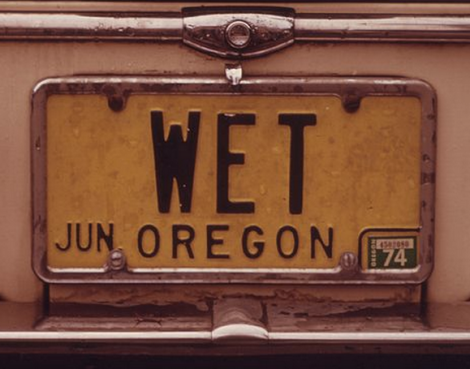 Western Oregon has a reputation for constant rain, but it can't match Texas, which experienced 43 inches of rain in a 24 hours period back in 1979. Portland, Oregon averages about 39 inches per year.
MORE RUGGED PIONEERS THAN IN UTAH

Mormon pioneers traveled west along the Mormon Trail, a 1,300 mile journey that ended in Utah. Settlers who took the Oregon trail traveled 2,200 miles, which is considerably further so they are considerably tougher.
VERMONT IS WAY MORE HIPPIE THAN OREGON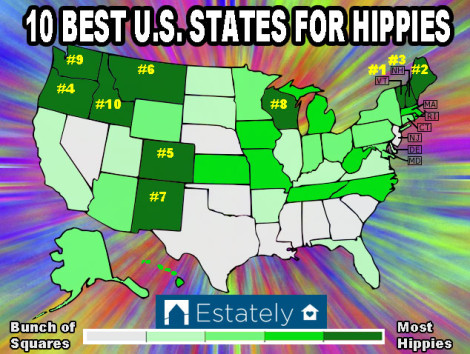 Vermont is basically just a crunchier, more hippie state than Oregon, but without any diversity. In Oregon you will actually meet some people not wearing Birkenstocks. Not many, but some.
OREGON GAVE BIRTH TO BETTER STATES THAN VIRGINIA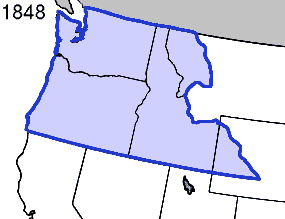 Virginia's original borders included land that is now Kentucky and West Virginia, so those two states are Virginia's spawn. The Oregon Territory originally included Washington state, Idaho, and parts of Montana and Wyoming. Oregon produced better offspring. It's not even debatable.
WASHINGTON DOESN'T HAVE AN NBA TEAM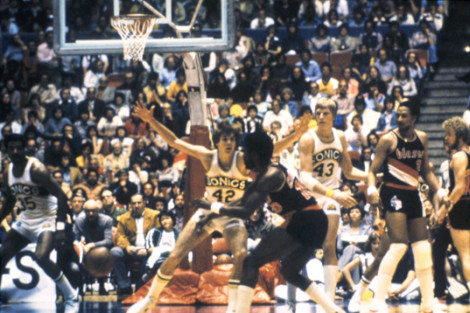 Sadly, Seattle and Portland's I-5 rivalry only consists of soccer now because Washington state is no longer home to an NBA team. Rip City's Trail Blazers remain in Portland, but the SuperSonics have become the Oklahoma City Thunder, which is ridiculous.
MORE FIT THAN WEST VIRGINIA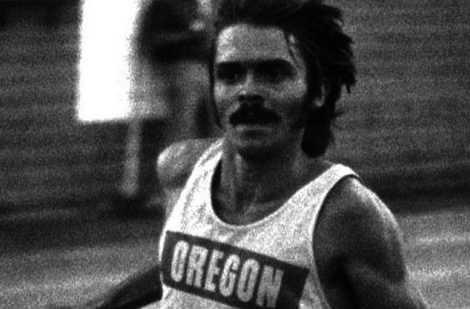 Perhaps West Virginia's sofas are just more comfortable than those in Oregon. How else would you explain that 58.0% of Oregonians exercise frequently, while just 47.1% of West Virginians do?
FEWER D-BAGS THAN WISCONSIN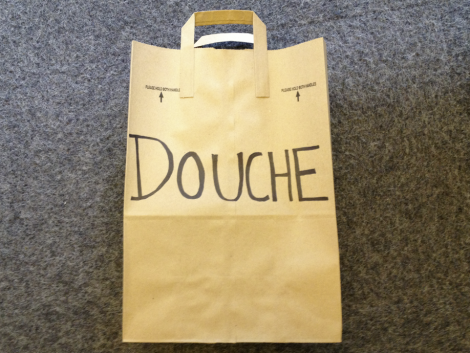 When the 100 largest U.S. cities were ranked from 1-100 based on high numbers of douchebags Portland came in 96th (very few). Meanwhile, Milwaukee, Wisconsin had the 8th most d-bags (full rankings here).
MORE STABLE MARRIAGES THAN WYOMING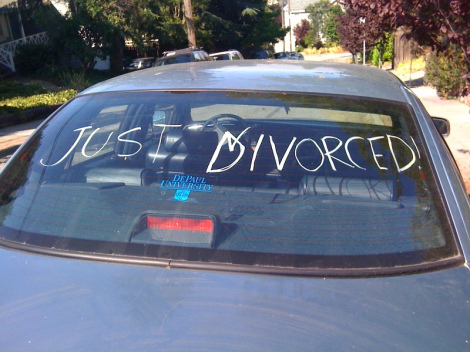 Oregon has the 20th highest divorce rate in America, but couples don't split up as much as those in Wyoming—3rd highest.
READY TO MOVE TO OREGON?
Click HERE to check out Oregon homes for sale on Estately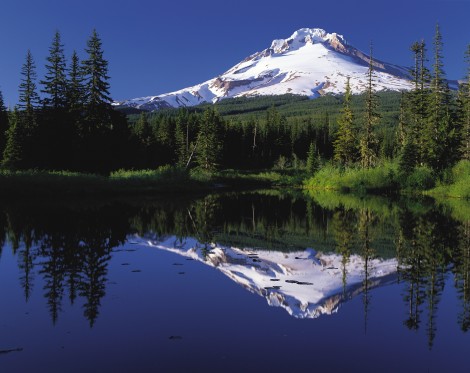 OTHER ARTICLES BY ESTATELY
37 Things to Consider Before Moving to Portland
16 Reasons You Should Never Move to Portland
The Nerdiest States in America