From the rooftops of Brooklyn to the backyards of Seattle, the increased popularity of recreational chicken ranching means egg-laying hens are rapidly moving to urban and suburban locales. While the costs of keeping chickens is equal to or greater than the cost of simply buying eggs at the store, backyard chicken ranchers still do it for the superior-tasting eggs and the the fun that comes from watching the hens interact. At the rate this agrarian hobby is growing it's only a matter of time until you have a few hens of your own. So how will you acquire the perfect chicken coop to house them?
With some head scratching and basic carpentry skills you can build your own chicken coop—there are lots of plans available online. You can save time and and hassle though by buying a pre-made chicken coop. Williams-Sonoma sells them for $200-$1,500, but there are also plenty of small builders out there, such as Saltbox Designs, which produces eye-catching coops that keep your omelette-providers safe from predators (see image below).
One sign of chickens' increased popularity is the frequency in which chicken coops are emphasized in real estate listings. Nine months ago it was unusual to see mention of a coop in real estate listing, much less find photos of them. Lately though a coop seems to be a major selling point.
Here are thirteen homes for sale currently appearing on Estately's real estate search site that include chicken coop. They might just inspire you to get your own chickens and avoid being the last person to jump on the backyard chicken bandwagon.
Spicewood, TX—$389,000—View the entire property here
Two-story coop with ample shade for the Texas sun.
—
Springfield, OR—$389,759—View the entire property here
A chicken coop combined with a potting shed is a popular use of space amongst backyard chicken ranchers.
—
Oakland, CA—$779,000—View the entire property here
There aren't nearly enough coops based on some kind of theme, although it's not entirely clear what this one's theme is.
—
Croton-on-Hudson, NY—$495,000—View the entire property here
This chicken coop is on wheels and can detach from the permanent run so chickens can be moved to other parts of the yard to mow grass down, or consume weeds and bugs in the garden.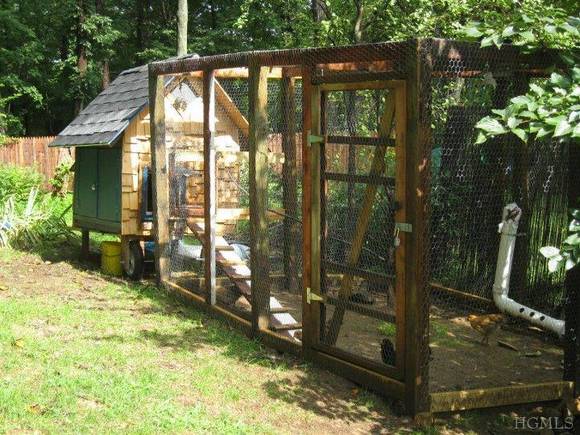 —
Mooresville, NC—$465,000—View the entire property here
This large coop with lengthy run looks a lot like a roadside fireworks stand.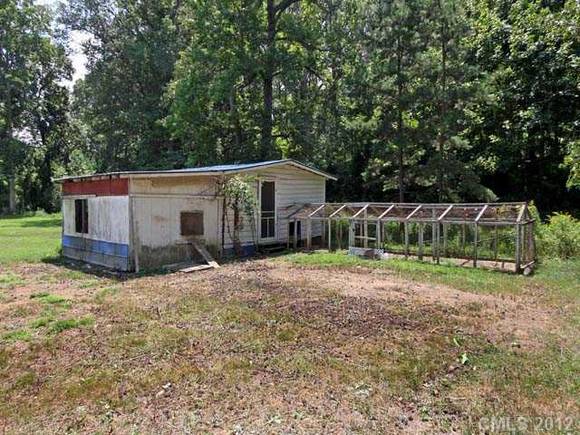 —
Sanger, TX—$300,000—View the entire property here
You can mow the grass less if you let the chickens trim the grass for you. It also saves money on chicken feed and the beta carotene in the grass gives yolks an orangish coloring and richer flavor.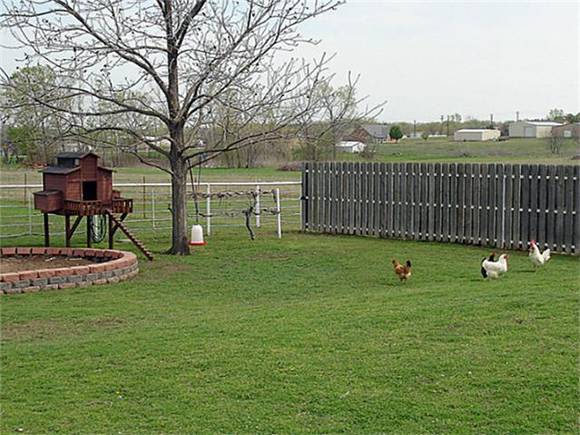 —
Raleigh, NC—$699,900—View the entire property here
The cheapest way to extend a wing of the house is by simply adding a chicken coop to the side.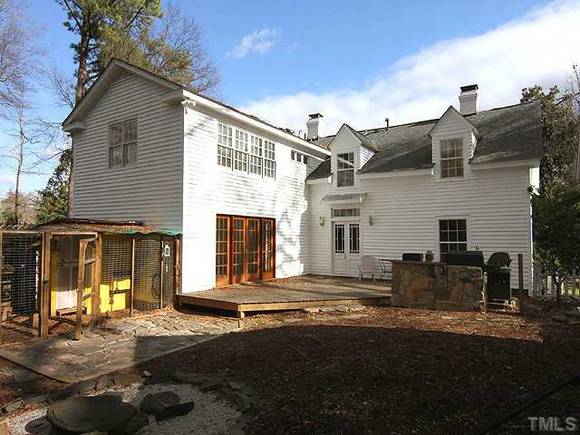 —
Tempe, AZ—$279,000—View the entire property here
It may look like a surprised face from an early video game, but that red box is an easy-to-construct coop.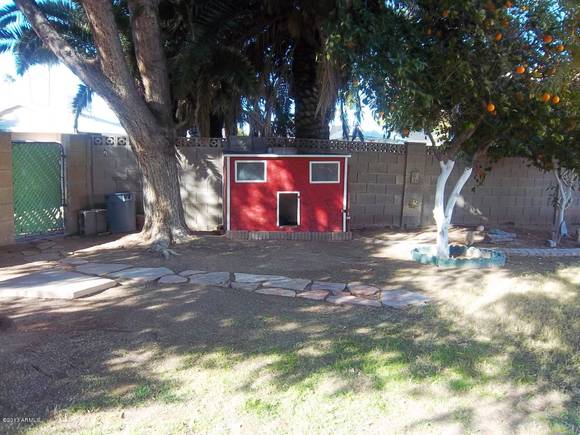 —
Skillman, NJ—$3,400,000—View the entire property here
Many a recreational chicken rancher started with a few hens and then suddenly found themselves with dozens more.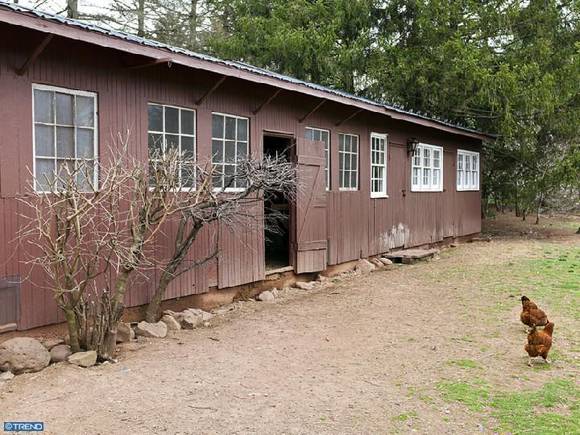 —
Marshfield, MA—$495,000—View the entire property here
This minimalist coop uses recycled materials to provide modern styling and a green halo. And it was pretty inexpensive to construct.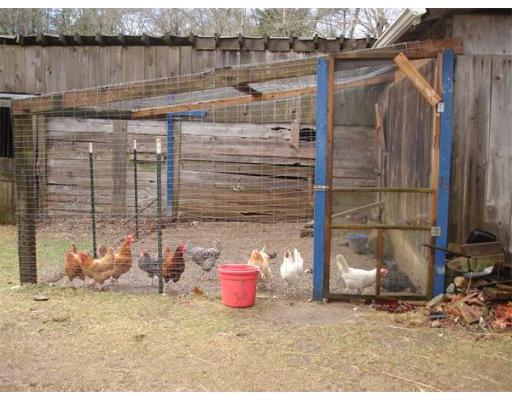 —
Augustine, FL—$109,900—View the entire property here
Maybe it's a summer and a winter house?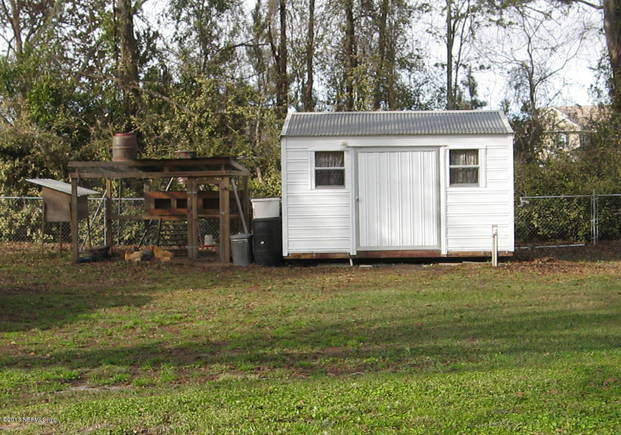 —
Volcano, CA—$325,000—View the entire property here
The rocks surrounding the base of the coop prevent predators from digging under.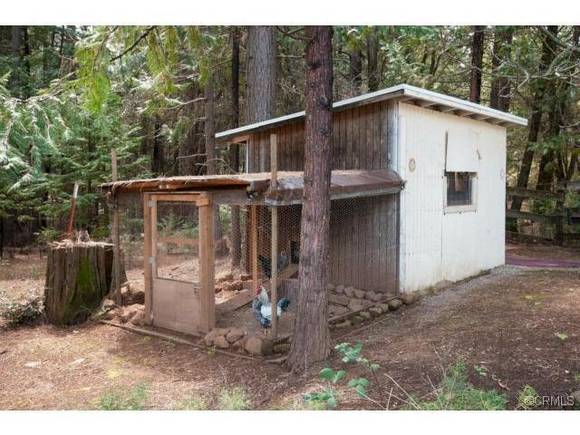 —
Kaufman, TX—$295,000—View the entire property here
Styled like a red ranch home, this coop provides much appreciated headspace to anyone who steps inside to collect eggs or clean the coop.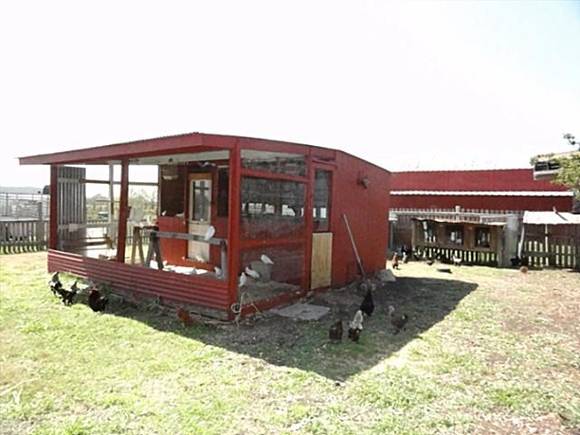 —
Other Articles By Estately
Want to Buy a Home with a Bomb Shelter?
13 Baffling Real Estate Listing Photos