Wine… Vino… Wein… Ghvino… Fermented grape juice. However you say it, coming home to a glass of it is one of life's greater pleasures. For most people that means a cheap glass of Chardonnay fresh from the Bota Box, but there are homes for sale out there that promise a far more enjoyable wine experience. Here's a collection of thirteen properties pulled from Estately's real estate listings that honor one of mankind's greatest inventions.
1. Palo Alto, CA—$3,999,950—View the entire property HERE.
A glass of wine in the bath is always tempting, particularly when the wall art is commands you to imbibe.
2. Oakville, CA—$3,495,000—View the entire property HERE.
Drinking wine inside as the rain comes down outside is fine, but some people called Californians sip their wine amidst old growth oak trees as grape leaves rustle in the breeze. No one's saying that life is fair.
—
3. Big Sur Coast, CA—$10,800,000—View the entire property HERE.
If you're stressed from working so much then hopefully during those many hours you've amassed $10.8 million in earnings. If so, you can afford this hot tub in Big Sur, which will provide a serene setting to open a bottle of something that's also probably very expensive and worth it.
—
4. Santa Monica, CA—$6,850,000—View the entire property HERE.
If that last one was a little to outdoorsy or rustic, perhaps this modern wine cellar done in a concrete bee hive-style will be to your liking. You could also swirl your Pinot Grigio while strolling upon the property's floating bridge that crosses the koi pond be because that is also super relaxing.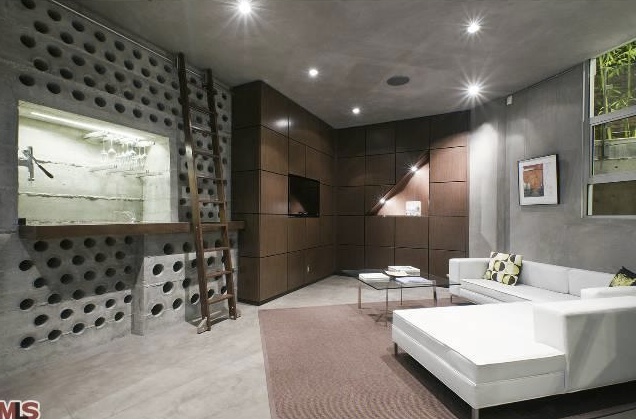 —
5. Oakville, CA—$5,950,000—View the entire property HERE.
It's kind of a hobbit home for a wine enthusiast of far larger stature because this vineyard cranks out great wine with a 95-97 point Parker rating.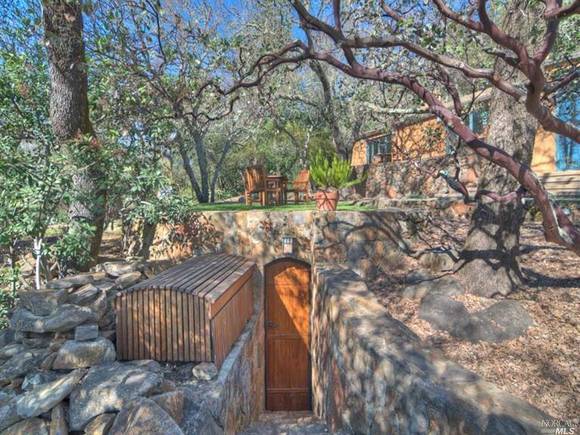 6. Portland, OR—$5,995,000—View the entire property HERE.
Not intimidated by the dilemma of red or white? This wine room offers space for hundreds of wines to choose from. Don't go filling with boxes of White Zin though.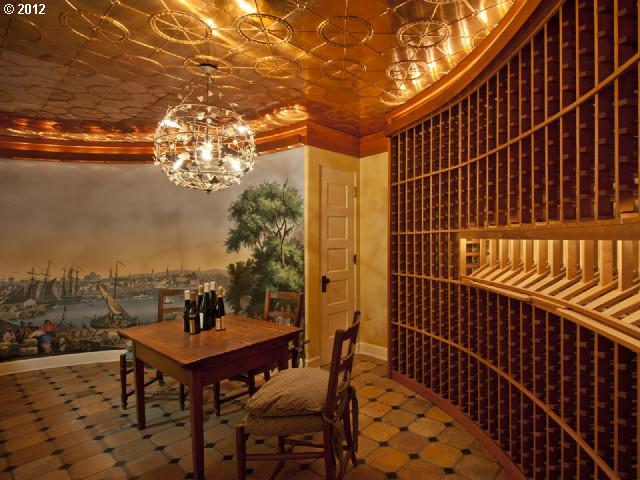 —
7. St. Helena, CA—$18,800,000—View the entire property HERE.
If you can't swim in a straight line you probably shouldn't be driving to town to pick up a bottle of wine. No problem though, this house comes with 7-acre vineyard and large wine cellar so you're self sufficient. Also, the pool's lines snake all over the pool.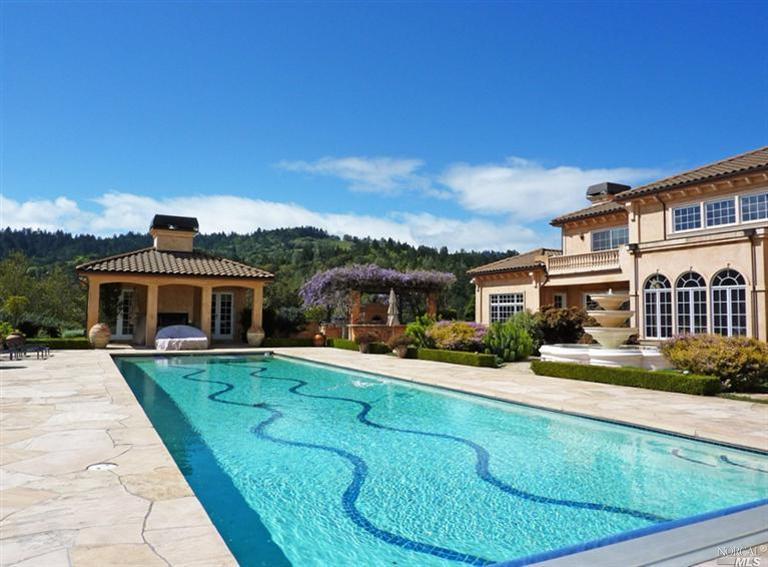 —
8. Los Angeles, CA—$13,950,000—View Sheryl Crow's house for sale HERE.
If you're friends all went out and hired contractors to install wine cellars in their homes would you do it? Of course not. It's would be so much easier to go out and buy rocker Sheryl Crow's house because it comes with a wine cellar. Also, that's a cool story to tell guests. Also, you need to have $14 million.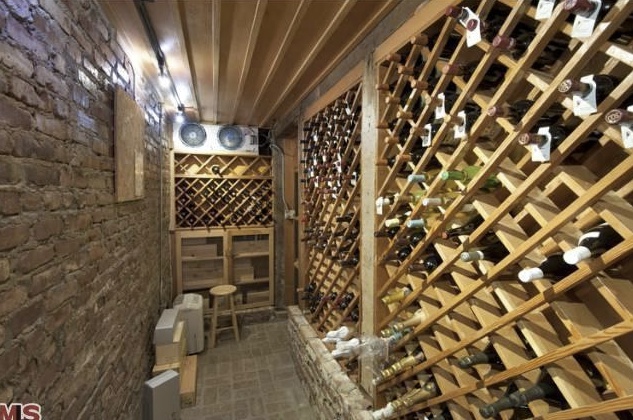 —
9. St. Helena, CA—$25,000,000—View the entire property HERE.
A celebrity's former wine cellar filled with a collection of your favorite wines is cool, but it gets trumped by this property with a 16,000-square-foot wine cave storing 59,000 gallons of wine.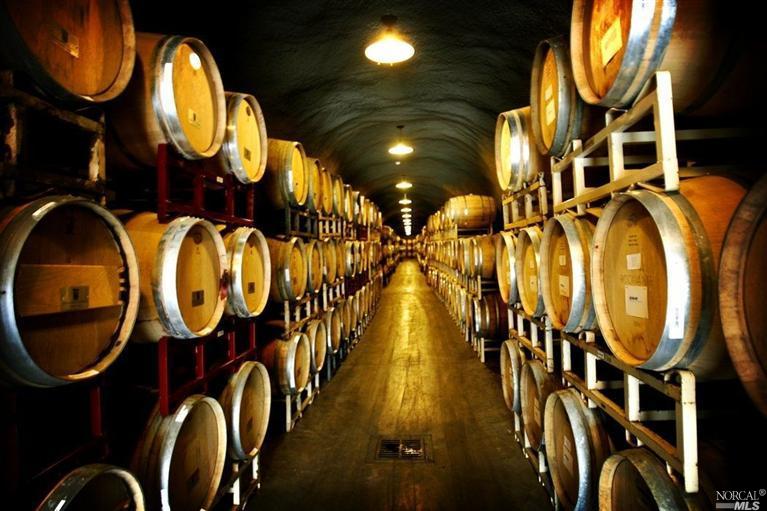 —
10. Malibu, CA—$43,500,000—View the entire property HERE.
Hosting wine tastings for dozens of people can be a real challenge if you don't have a table that seats 30+. It comes at a price though, but you still get three swimming pools and a 25-acre vineyard.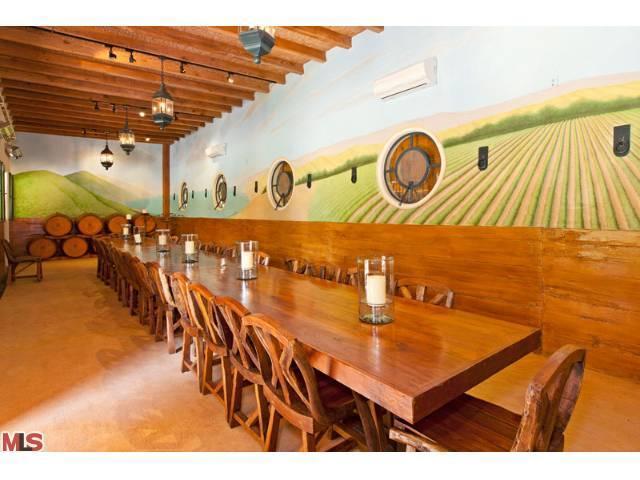 —
11. Los Gatos, CA—$11,888,000—View the entire property HERE.
Batman has the Bat Cave, a top-secret lair where he keeps his Bat Mobile and the rest of his gadgets. For an aspiring WineMan or WineWoman, the wine cave is a secure place to keep all of one's most prized wines safe from temperature changes.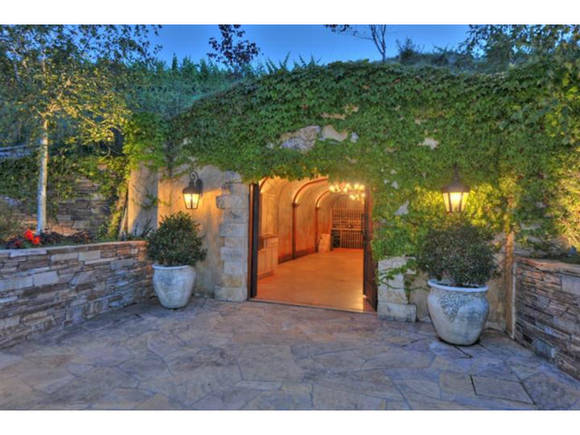 —
12. Somewhere in Los Angeles, CA.
A day at the office is no problem when your office is at home and there's a giant wine fridge behind your desk. There's also some potential downsides to that convenience, but we'll overlook that in an effort to stay positive.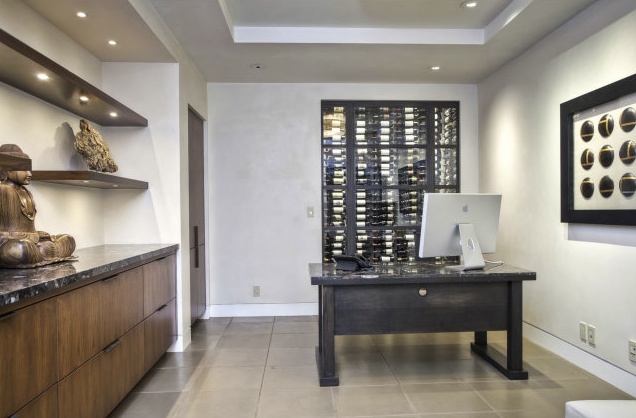 13. Calistoga, CA—$8,900,000—View the entire property HERE.
After a hard day toiling in the vineyard, it's nice to relax on the patio and drink the fruits of your labor.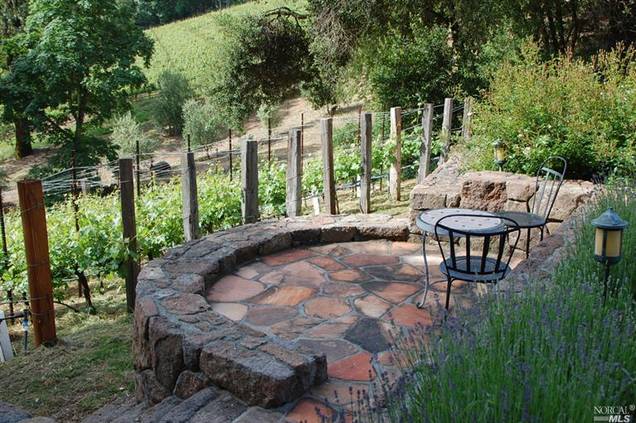 —
Other articles by Estately…
Palm Springs: The Epicenter of Mid-Century Modern Homes
5 Homes With Saloons You Can Buy Now