Following World War II, pink bathrooms enjoyed a 20-year run of incredible popularity in America. Carnation-colored bathroom tile and Pepto-Bismol pink potties and tubs were all the rage, possibly thanks to First Lady Mami Eisenhower's enthusiasm for the color. But the era of the pink bathroom would come to pass, eventually losing out to the changing style trends of the 1970s. Even the efforts of Jayne Mansfield and her pink-filled bathroom with heart-shaped tub weren't enough to maintain pink's popularity.
Over the years, so many of these vintage bathrooms were ripped out that a dedicated movement arose to preserve them. Inspired by the popular mid-century home blogger Pam Kueber of Retro Renovation, hundreds of people signed the petition to Save the Pink Bathrooms, including some who employed clever potty humor. On her site, Kueber declares that not only are pink bathrooms a "wonderful part of our home design heritage," but they're also "poised for a comeback."
There are numerous new style trends incorporating pink in the bathroom, but forgive us for preferring the classic ones. While not as common as they once were, these vintage baths do occasionally appear in Estately's real estate listings, most commonly in Los Angeles, San Francisco, and scattered about Florida. To give you a taste, we've included 9 California homes currently for sale that feature vintage pink bathrooms. 

1) San Francisco, CA—$9,750,000—Click image to view the home
—
2) San Francisco, CA—$599,000—Click image to view the home
—
3) San Francisco, CA—$9,750,000—Click image to view the home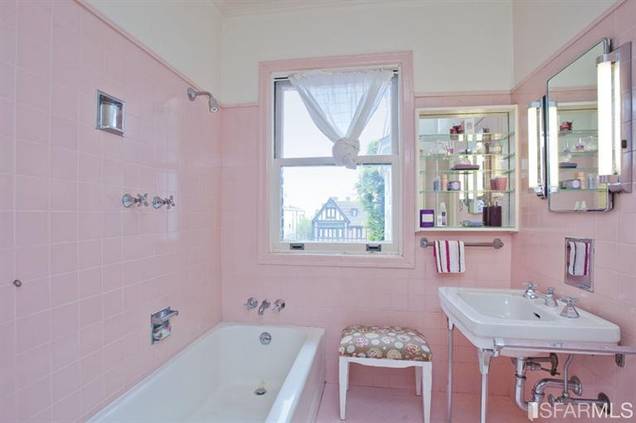 —
4) Los Angeles, CA—$399,000—Click image to view the home
—
5) Long Beach, CA—$564,900—Click image to view the home
—
6) Los Angeles, CA—$475,000—Click image to view the home
—
7) Palm Desert, CA—$997,000—Click image to view the home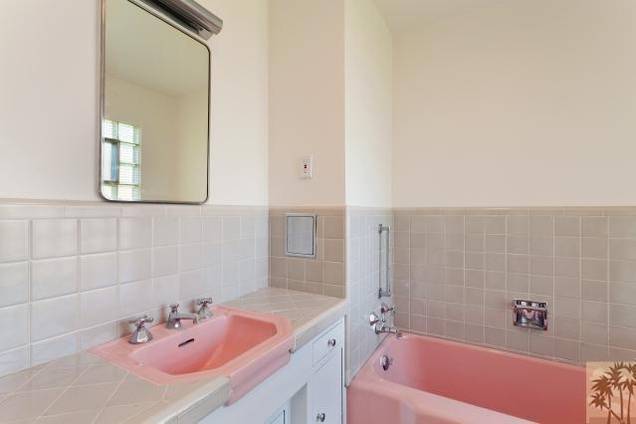 —
8) Sierra Madre, CA—$1,090,000—Click image to view the home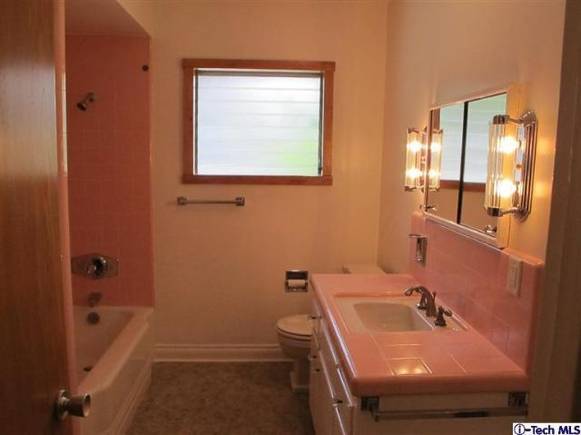 —
9) Brentwood, CA—$369,000—Click image to view the home