Deciding whether to go out or stay in is simpler for those with homes that double as nightclubs or even strip clubs. For those that like to make it rain or go clubbing within the confines of their own homes, here are four homes currently for sale that could easily provide some pretty wild nights…
STRIP CLUBS
1) Fort Lauderdale, FL—$25,000,000
Once featured on HGTV's Million Dollar Listing, this three-story home would be the ultimate party pad for some playboy with $25,000,000 to throw down.
Located in the hills above the Sunset Strip, this party house is positively littered with stripper poles, including some in the showers. Not only is the house conducive to making it rain dollar bills, the pool even has feature that rains water down. This house also has a casino room, an IMAX theater, and was even featured on E Entertainment's A-List Homes.
NIGHTCLUBS
This sprawling luxury estate is loaded with amenities, including a detached party structure featuring its own Atlantis-themed nightclub.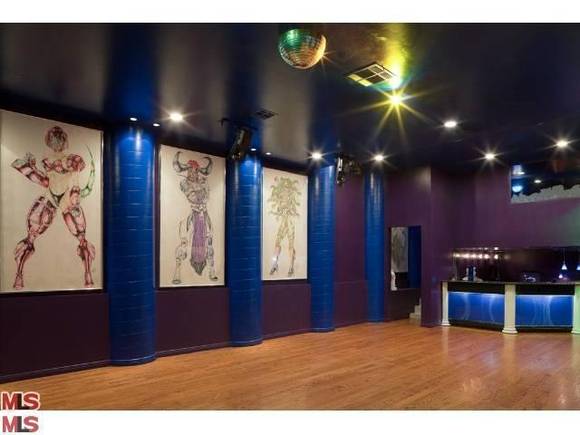 In addition to a dance floor with DJ booth, this Charlotte home boasts a sports bar, vanishing-edge pool with bar, a billiard room, game room, elevator, catering kitchen, and pretty much everything else you'd need for a great party.
Other Articles By Estately…
13 Poker Rooms For High Rollers
The Erotic Side Of Real Estate